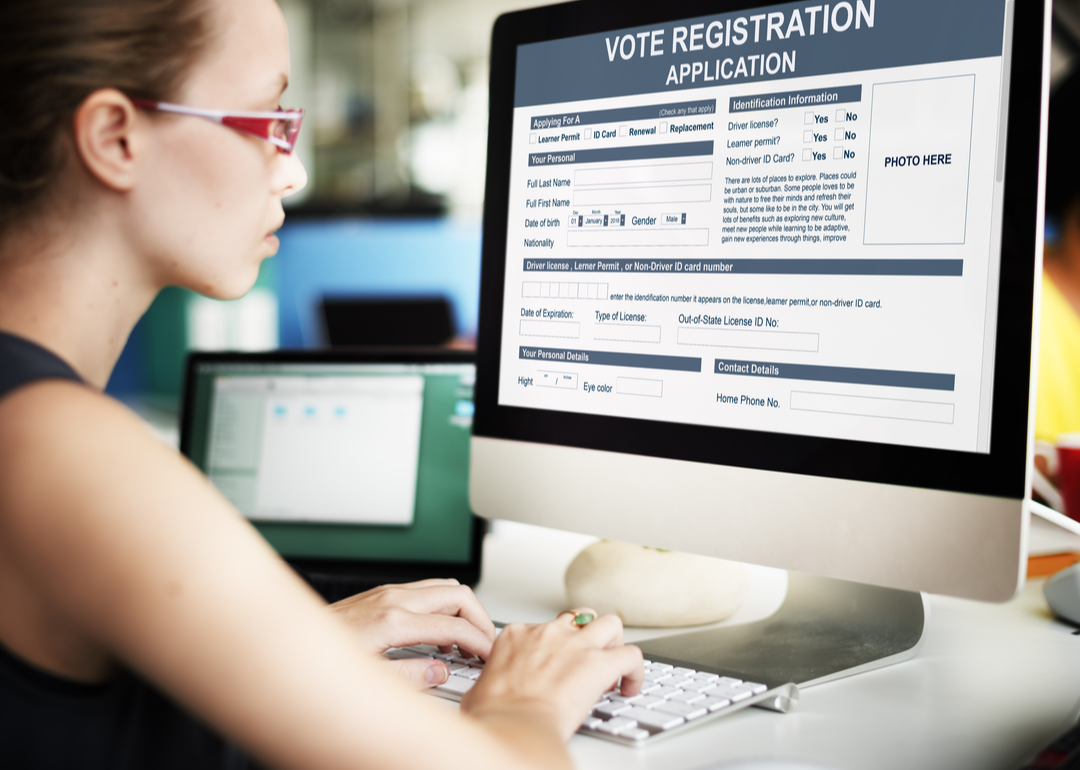 States with the highest and lowest rates of voter registration
Raw Pixel // Shutterstock
States with the highest and lowest rates of voter registration
It might seem like Election Day is still far away, but Nov. 3 will roll around before we know it. And amid all the election news, campaign ads playing nonstop on TV, and fierce debates happening on social media, it's all too easy to miss out on a date that's arguably just as important as Election Day itself: voter registration deadlines.
These dates vary from state to state. In Alaska and Arkansas, for example, voter registration forms must be postmarked 30 days before Election Day, while California has the requirement set for 15 days before Election Day. You can check your state's voter registration deadlines at Vote.org.
Even though voter registration deadlines are relatively easy to find, they pass by without many Americans even realizing it. In fact, only around 157.6 million Americans were registered to vote in 2016, and just 153.07 million were registered in 2018, according to Census data via Statista.
What's more, even fewer people actually voted in those elections. This report from April 23, 2019, shows that about 53.4% of eligible voters cast a ballot in 2018, and one from May 17, 2017, shows that 61.4% of eligible voters participated in the 2016 election. With such an intense presidential election coming up in just a few weeks, politicians and everyday citizens are keeping a close eye on the voter rolls in every state. So how have states done in the past when it comes to voter registration?
Stacker used data from the U.S. Census Bureau Voting and Registration database, updated every two years, to rank the states based on their rates of voter registration and voting. Each state is ranked by percent of people registered to vote in 2018, and ties are broken by the number of people who actually voted that year. Since 2018 was a midterm election year, Stacker also included voter registration and voting statistics from the last presidential election in 2016. Since 2020 voter registration is currently underway, these former statistics can paint a picture of the likely percentage of a state's population that will turn out on Election Day.
Wondering how your state's voter rolls are faring ahead of the November general election? Click through to see which states have the lowest and highest rates of voter registration.
You may also like: Former jobs of the governor of every state