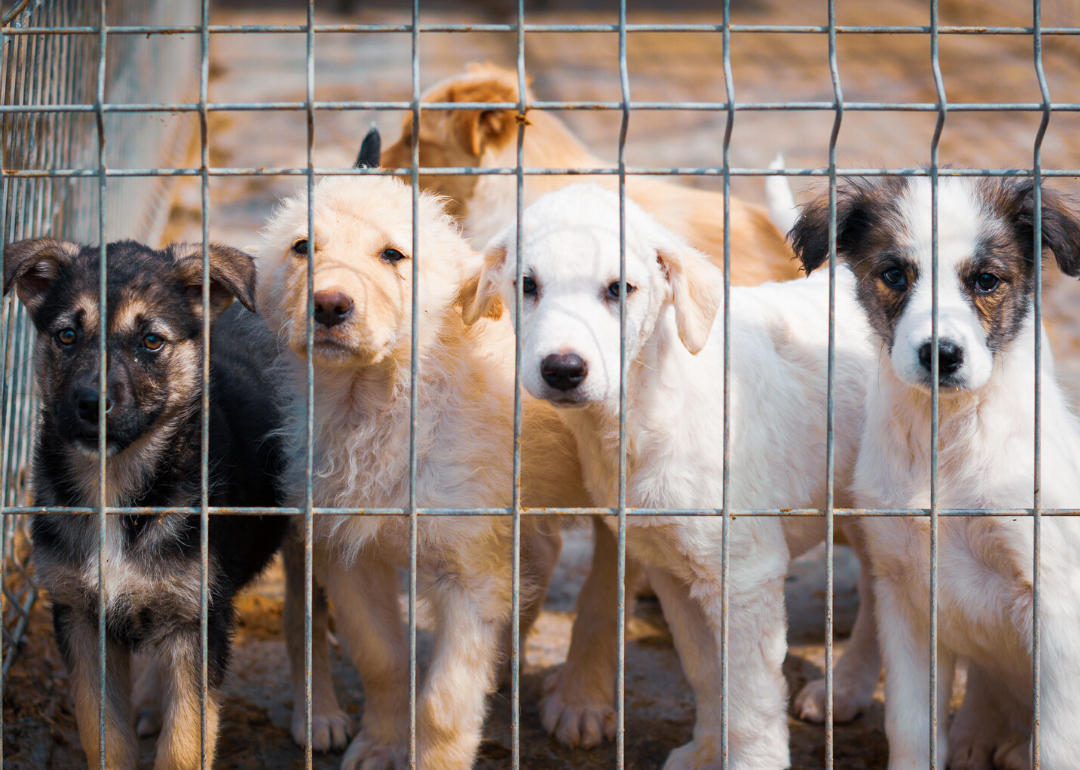 25 facts about animal shelters in America
25 facts about animal shelters in America
When looking at the makeup of American families today, it's rare to see a home where a pet isn't part of the family. According to the most recent data from the APPA National Pet Owners Survey, 67% of households—or around 85 million homes—own a pet. Of these households, dogs and cats top the list of most popular pets, with 63 million and 43 million households owning dogs and cats, respectively.
In exploring the history of animal shelters and rescue organizations in the country, nothing proves as problematic as the lack of a centralized reporting system to collect data on these organizations. Most of the shelter statistics that are available and accepted today are estimates based on several period surveys, including the aforementioned APPA National Pet Owners Survey along with the AVMA U.S. Pet Ownership & Demographics Sourcebook. Without a nationally codified and streamlined process for collecting, organizing, and reporting on shelter data, there has been a grave lack of transparency around the country's shelters. That makes it difficult not only to pinpoint accurate statistics regarding sheltered animals in America but also to understand the true state of animal welfare in the country, which is the first step to improving that welfare.
Luckily, there has been an increasingly concerted effort by animal welfare organizations and animal shelters across the country to change the lack of comprehensive and reliable data available regarding U.S. animal shelters. Besides more and more shelters voluntarily providing data through self-reporting, there has been a rise in organizations aiming to boost data transparency in the industry. One organization—Shelter Animals Count—is working to bridge the gap by creating a national database of shelter information. Another organization—Best Friends Animal Society—is working hard to get laws passed throughout the country that would require a new level of shelter transparency.
To dive deeper into the history and current state of animal shelters in America, Stacker sorted through news articles, data reports, and many studies to compile a collection of key data points and statistics about both shelter animals and the organizations that house them. Keep reading to learn about the state of animal shelters and rescue organizations in the U.S. today.
You may also like: Luxurious spas just for your dog