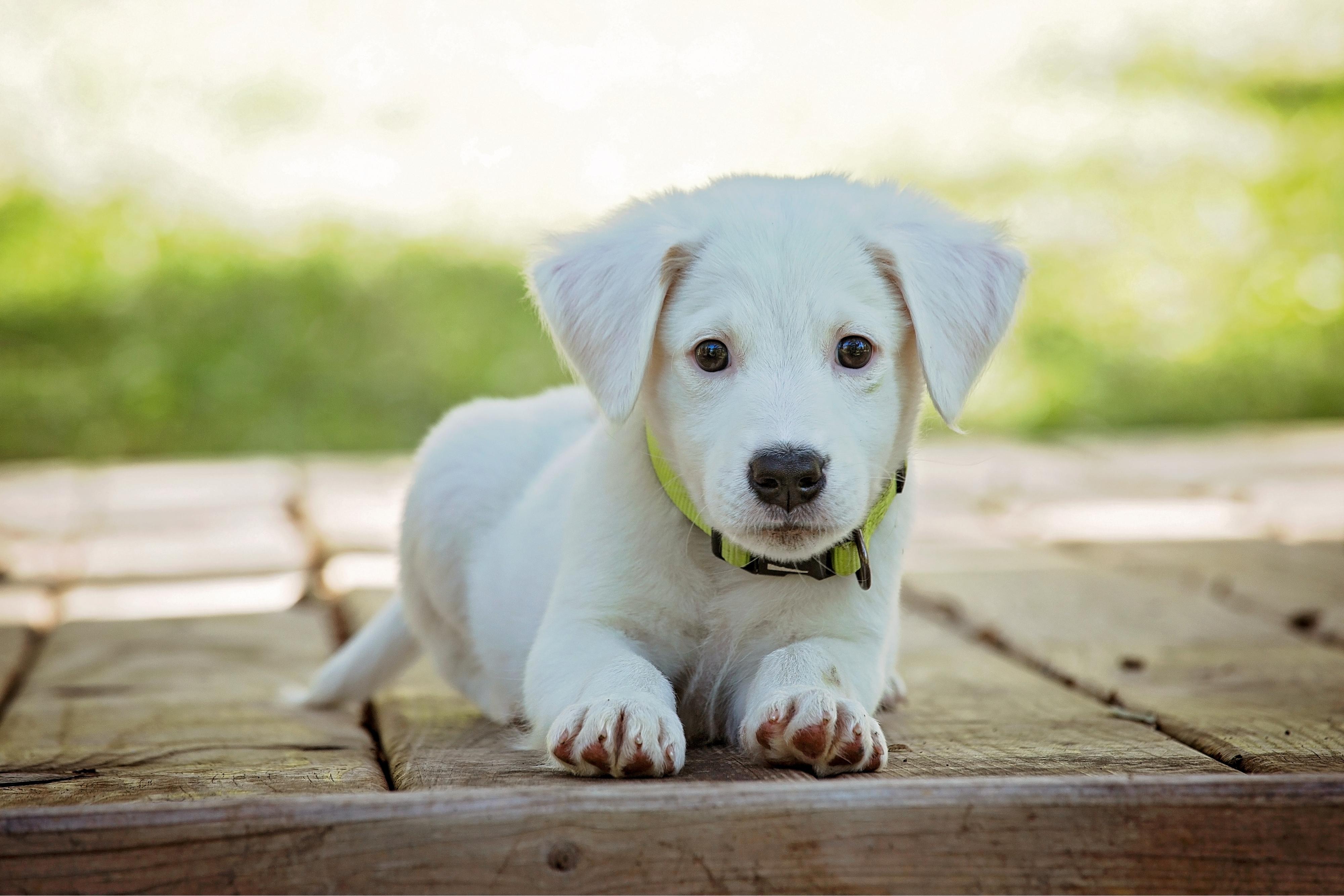 Most popular dog breed in every state
Most popular dog breed in every state
Prospective dog owners take many things into consideration before deciding on their new four-legged family member. Certain dogs need more attention while others are more self-sufficient. Some breeds can thrive in a city while other dogs were bred for roaming large acres of land. Ownership costs can vary widely across breeds, as well. A report from the People's Dispensary for Sick Animals calculated that the lifetime ownership of a dog could set one back anywhere between $27,074 and $42,545.
Since people from various geographic locations are differently suited to cater to the needs of certain dog breeds, Stacker referenced the American Kennel Club in order to see how heavily one's home state influences their breed preference. Each state is listed along with its three most popular dog breeds, according to total ownership.
Read on to discover which furry companion is the most popular in your state.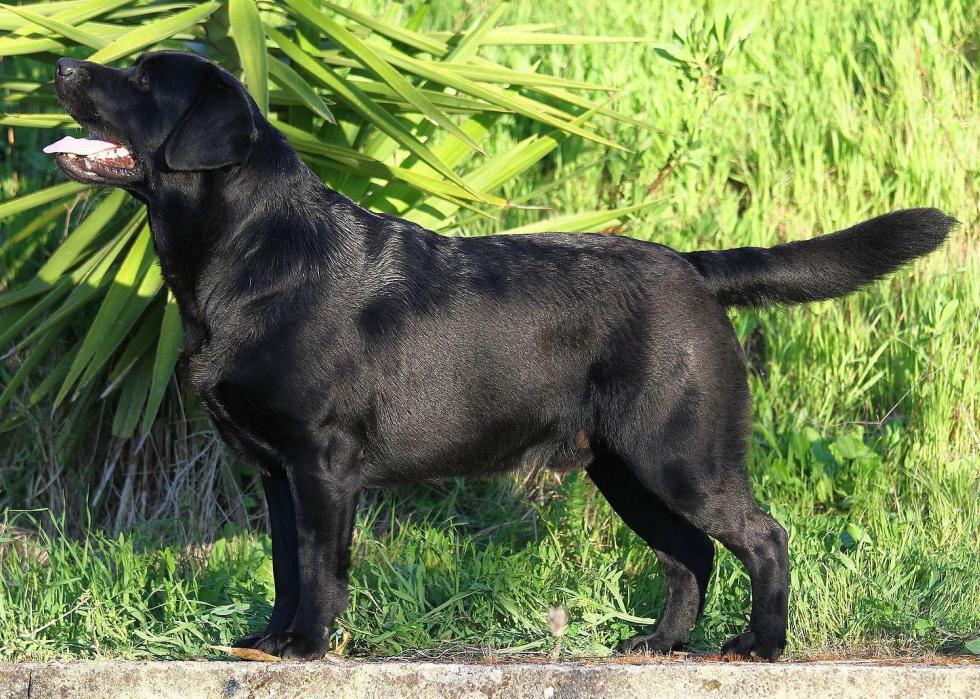 1 / 50
Giuseppe Pitzus // Wikimedia Commons
Alabama
Most popular breed: Labrador retrievers (1,944 dogs)
Second most popular breed: German shepherd dogs (1,510 dogs)
Third most popular breed: Beagles (682 dogs)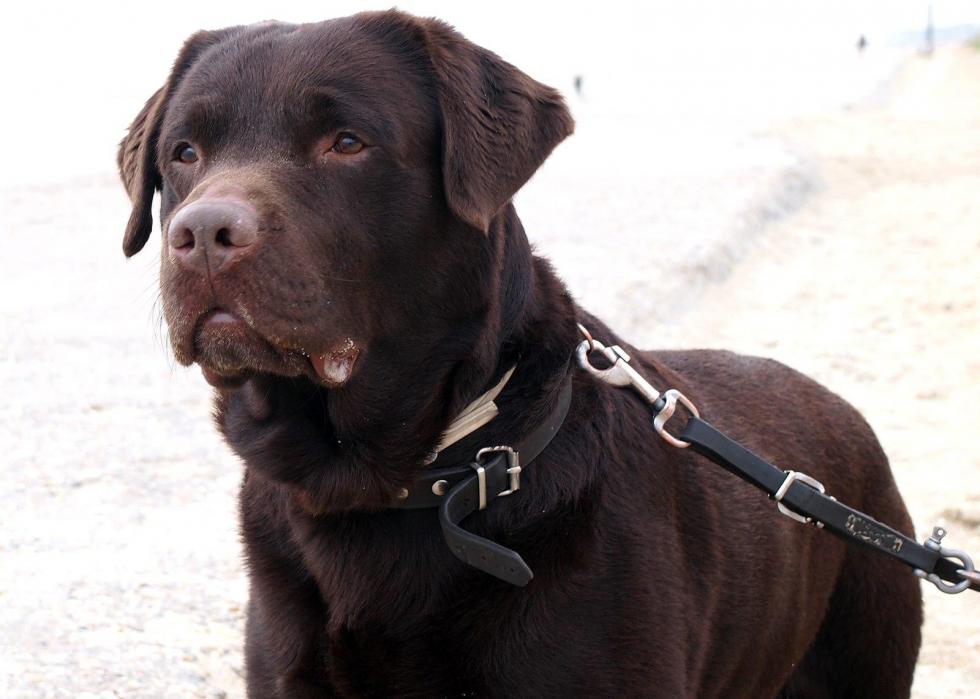 2 / 50
J187B // Wikimedia Commons
Alaska
Most popular breed: Labrador retrievers (384 dogs)
Second most popular breed: German shepherd dogs (187 dogs)
Third most popular breed: Golden retrievers (169 dogs)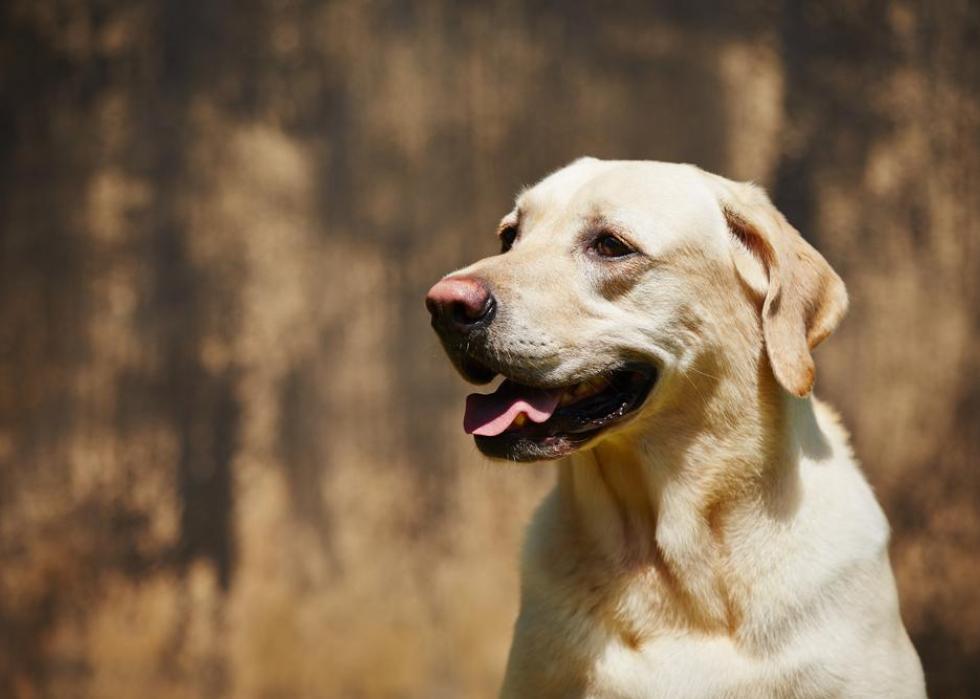 3 / 50
Jaromir Chalabala // Shutterstock
Arizona
Most popular breed: Labrador retrievers (1,284 dogs)
Second most popular breed: German shepherd dogs (763 dogs)
Third most popular breed: French bulldogs (669 dogs)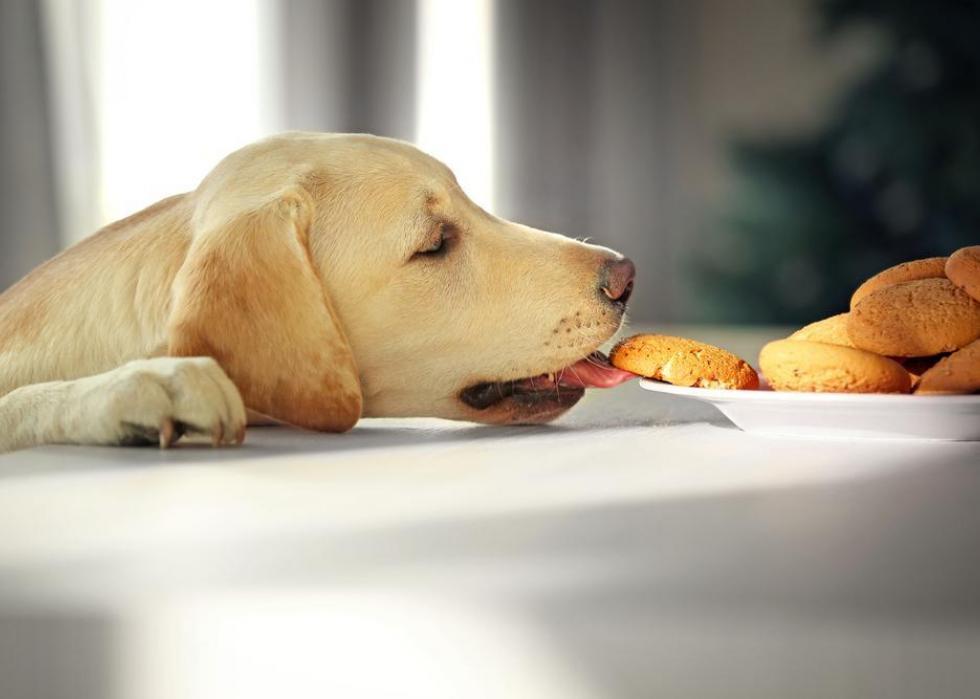 4 / 50
AfricaStudio // Shutterstock
Arkansas
Most popular breed: Labrador retrievers (1,729 dogs)
Second most popular breed: German shepherd dogs (876 dogs)
Third most popular breed: Beagles (619 dogs)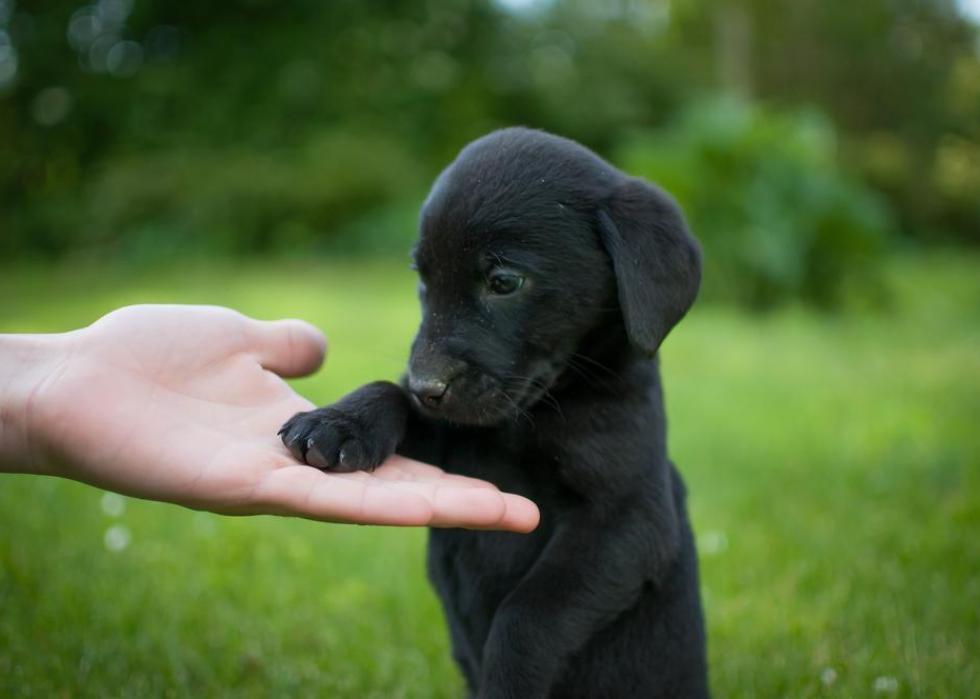 5 / 50
artemrybcha // SHutterstock
California
Most popular breed: Labrador retrievers (6,839 dogs)
Second most popular breed: French bulldogs (6,524 dogs)
Third most popular breed: Bulldogs (3,727 dogs)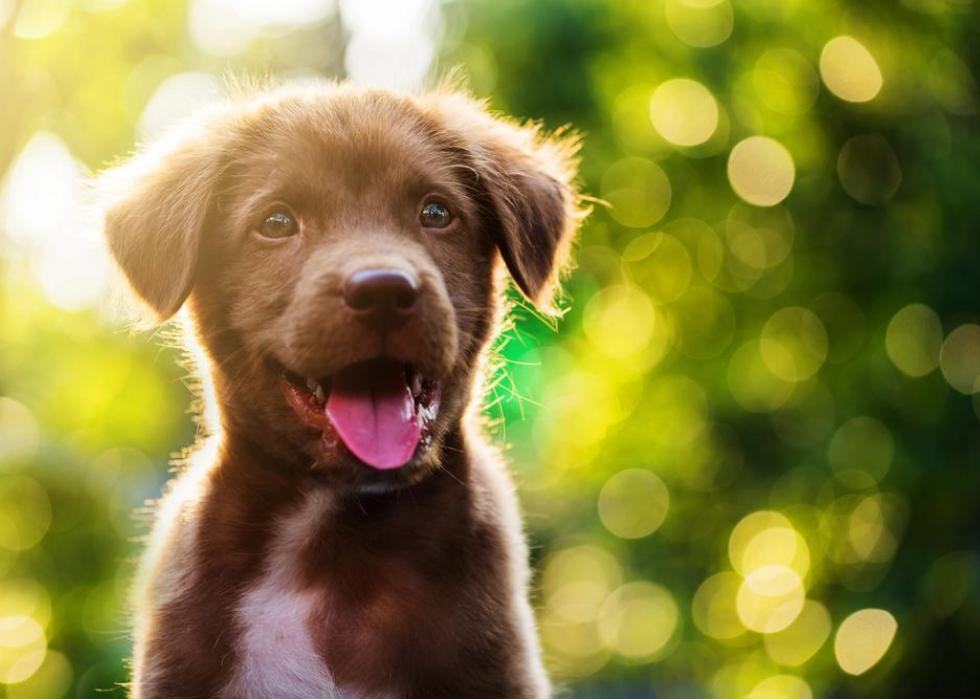 6 / 50
Blanscape // Shutterstock
Colorado
Most popular breed: Labrador retrievers (2,169 dogs)
Second most popular breed: Golden retrievers (1,219 dogs)
Third most popular breed: German shepherd dogs (1,143 dogs)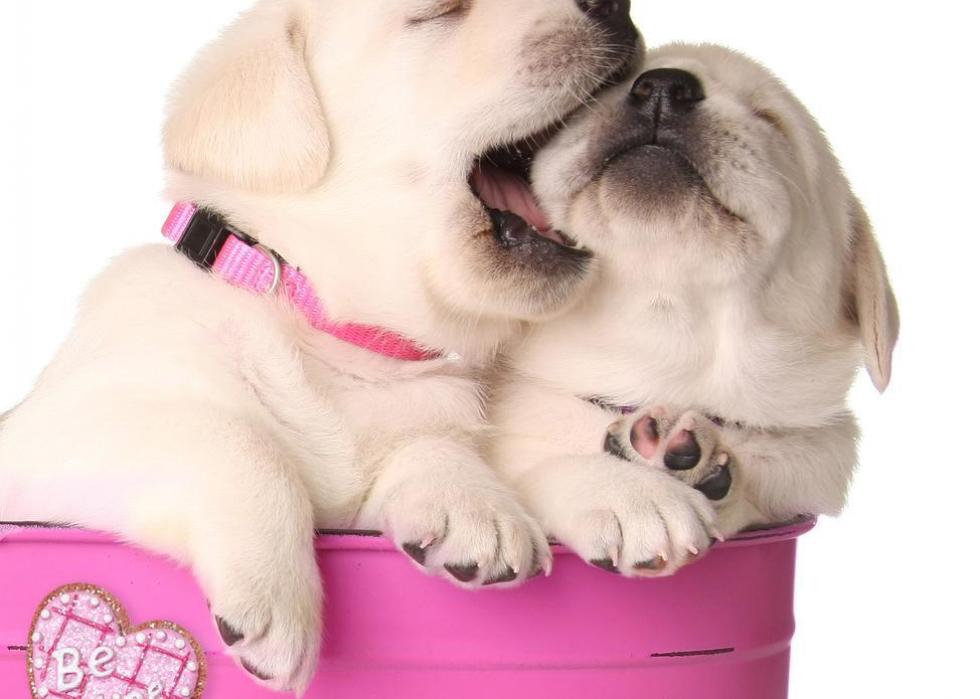 7 / 50
Hannamariah // Shutterstock
Connecticut
Most popular breed: Labrador retrievers (682 dogs)
Second most popular breed: Golden retrievers (510 dogs)
Third most popular breed: German shepherd dogs (469 dogs)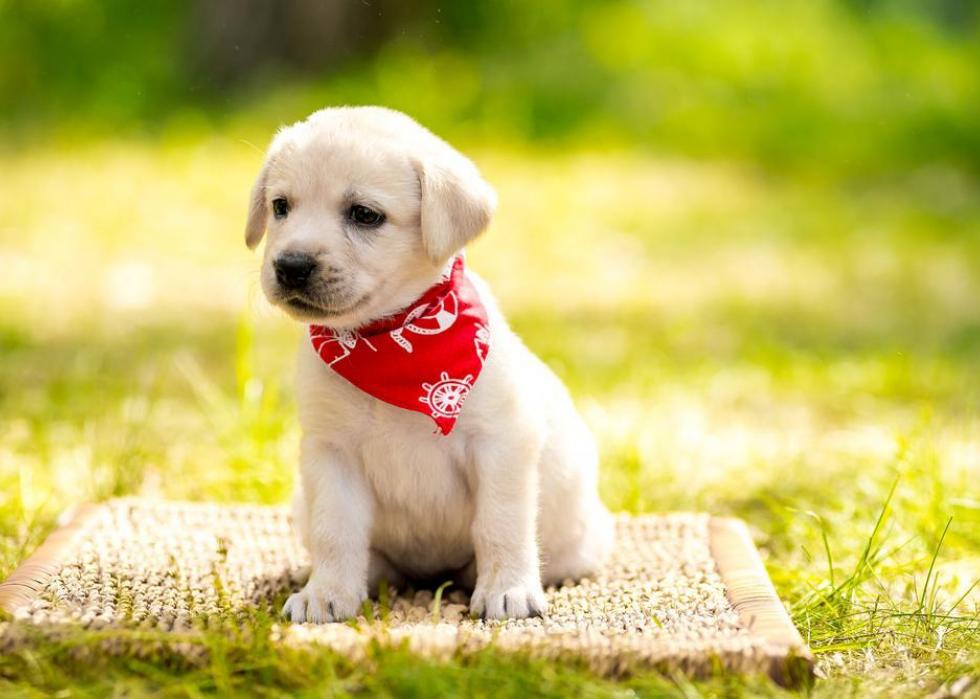 8 / 50
Helen Sushitskaya // Shutterstock
Delaware
Most popular breed: Labrador retrievers (374 dogs)
Second most popular breed: German shepherd dogs (167 dogs)
Third most popular breed: Golden retrievers (94 dogs)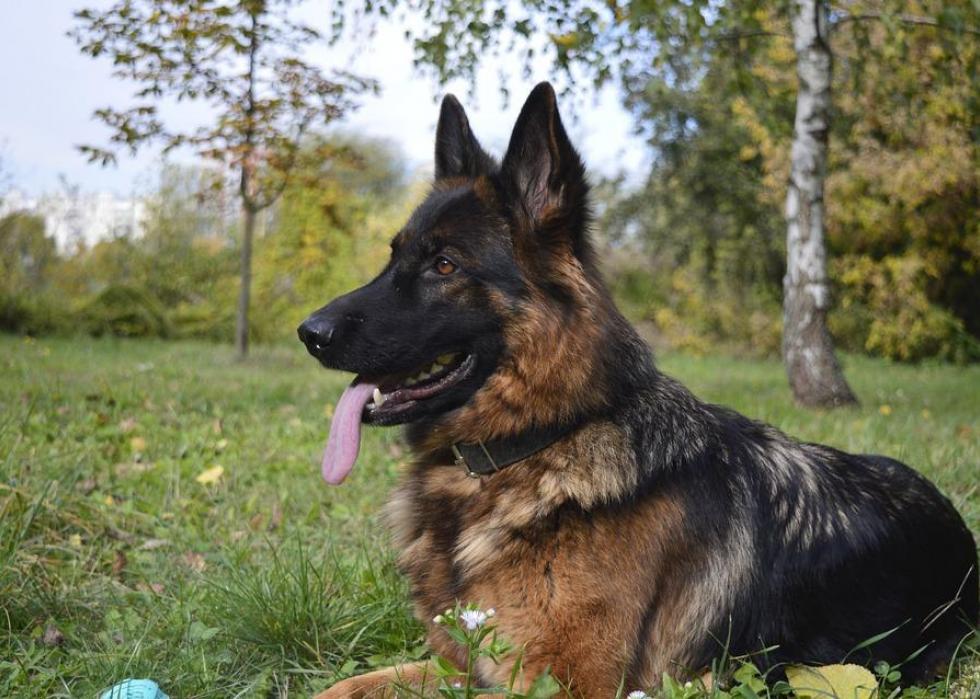 9 / 50
Florida
Most popular breed: German shepherd dogs (3,451 dogs)
Second most popular breed: Labrador retrievers (3,345 dogs)
Third most popular breed: French bulldogs (2,629 dogs)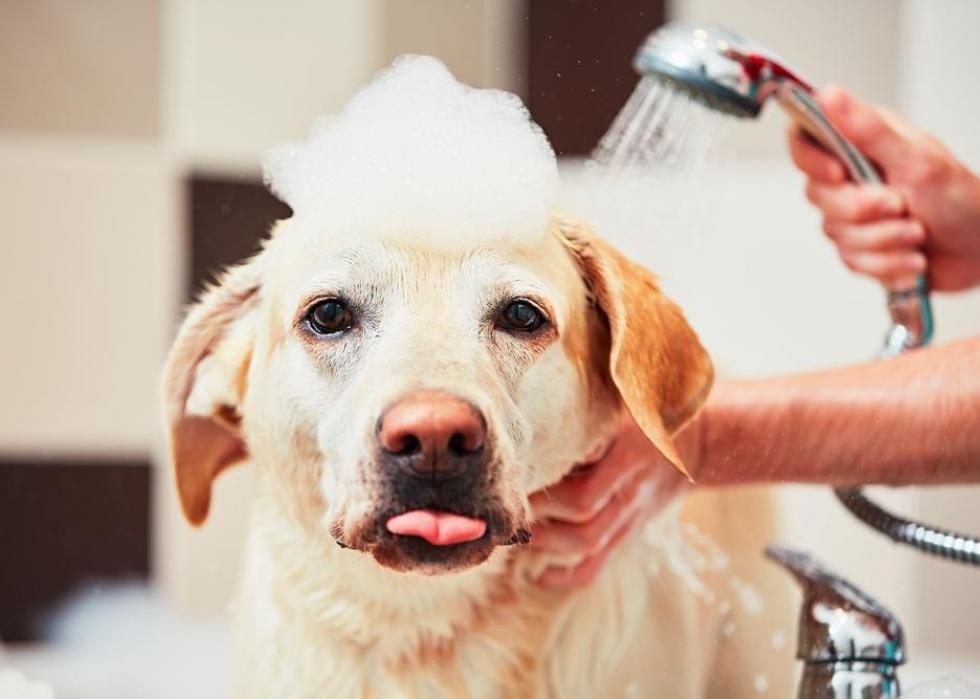 10 / 50
Jaromir Chalabala // Shutterstock
Georgia
Most popular breed: Labrador retrievers (2,942 dogs)
Second most popular breed: German shepherd dogs (1,935 dogs)
Third most popular breed: Golden retrievers (1,316 dogs)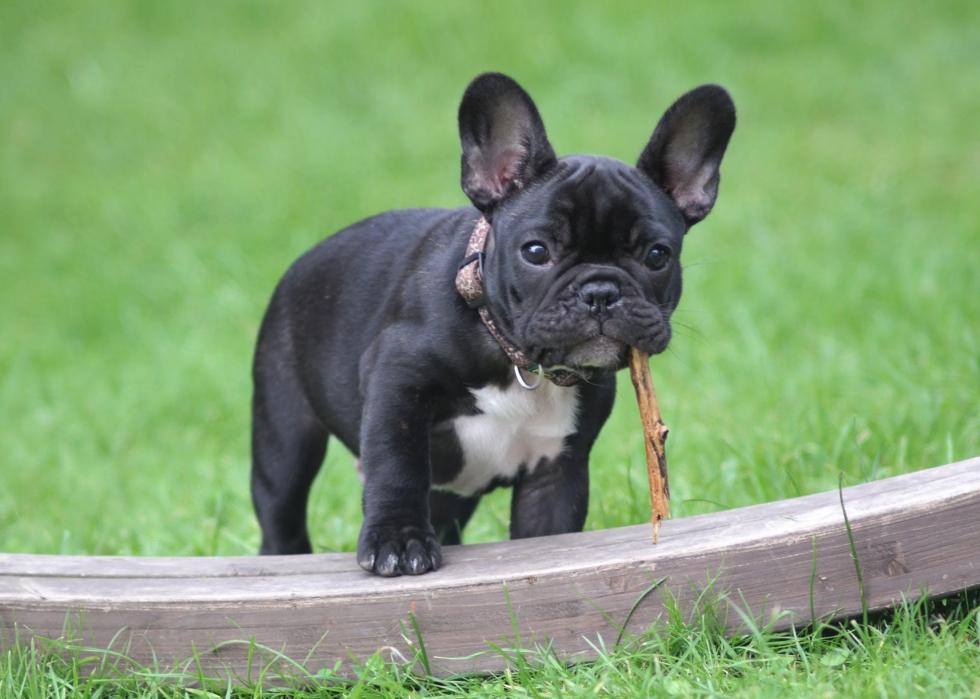 11 / 50
Hawaii
Most popular breed: French bulldogs (309 dogs)
Second most popular breed: Labrador retrievers (152 dogs)
Third most popular breed: Bulldogs (126 dogs)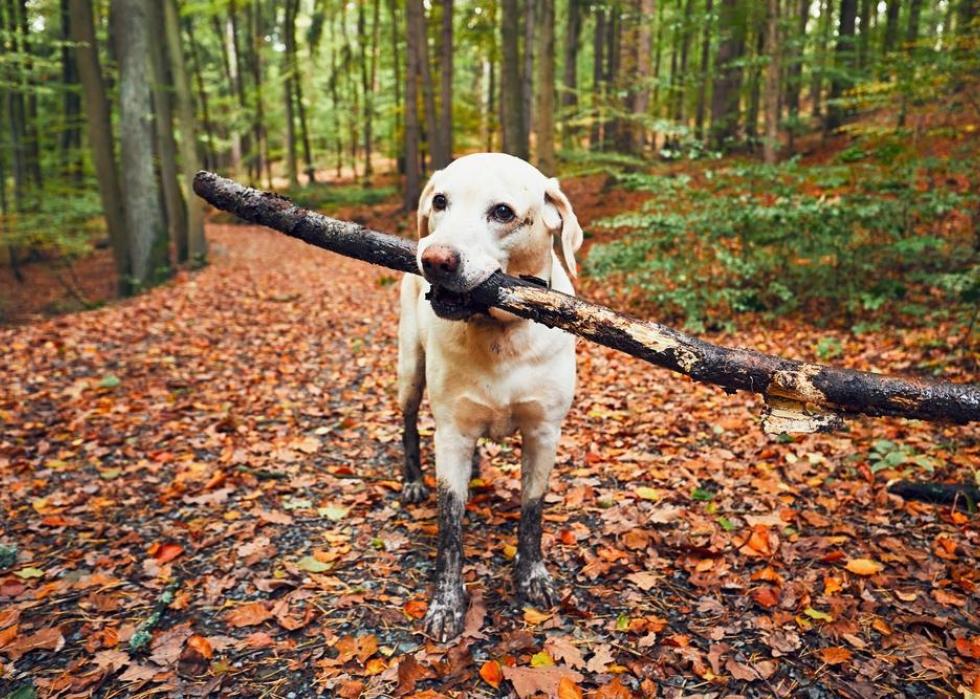 12 / 50
Jaromir Chalabala // Shutterstock
Idaho
Most popular breed: Labrador retrievers (1,332 dogs)
Second most popular breed: Golden retrievers (460 dogs)
Third most popular breed: German shepherd dogs (376 dogs)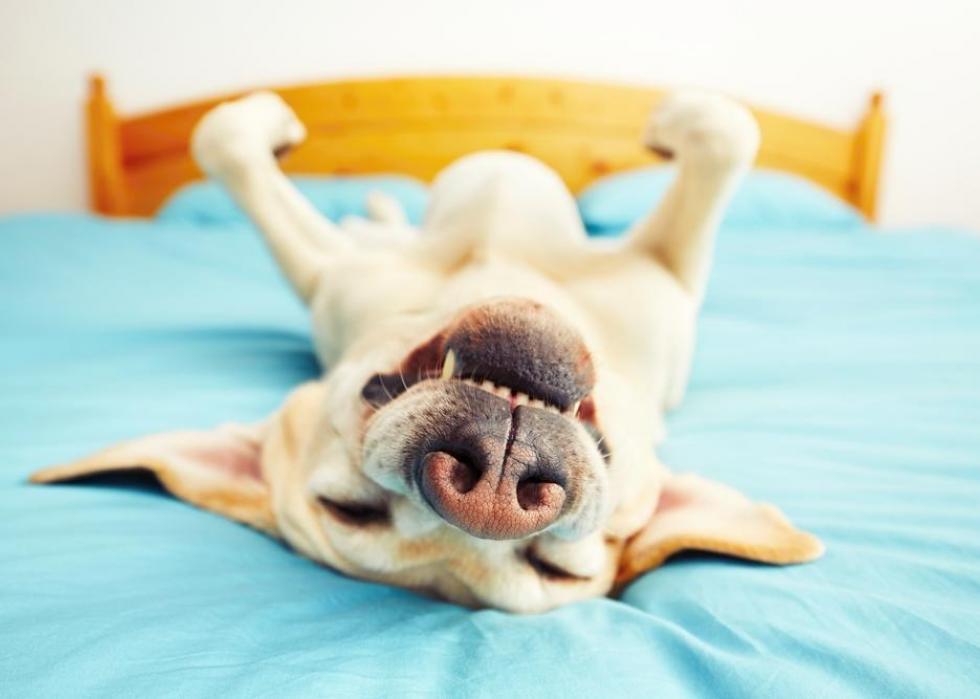 13 / 50
Jaromir Chalabala // Shutterstock
Illinois
Most popular breed: Labrador retrievers (3,205 dogs)
Second most popular breed: German shepherd dogs (1,989 dogs)
Third most popular breed: Golden retrievers (1,691 dogs)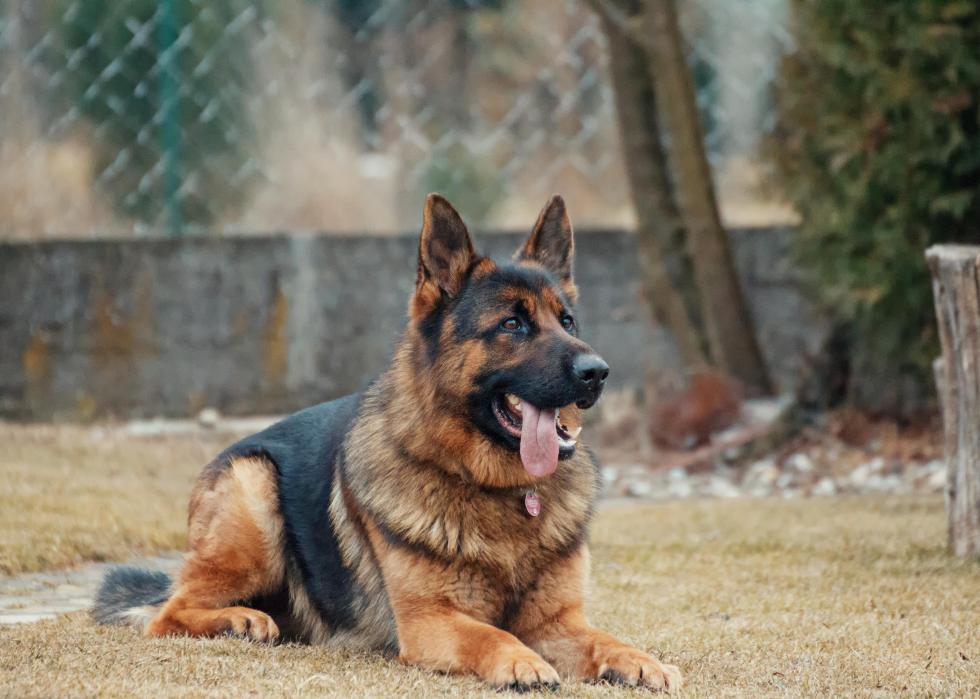 14 / 50
Indiana
Most popular breed: German shepherd dogs (2,210 dogs)
Second most popular breed: Labrador retrievers (2,058 dogs)
Third most popular breed: Golden retrievers (1,325 dogs)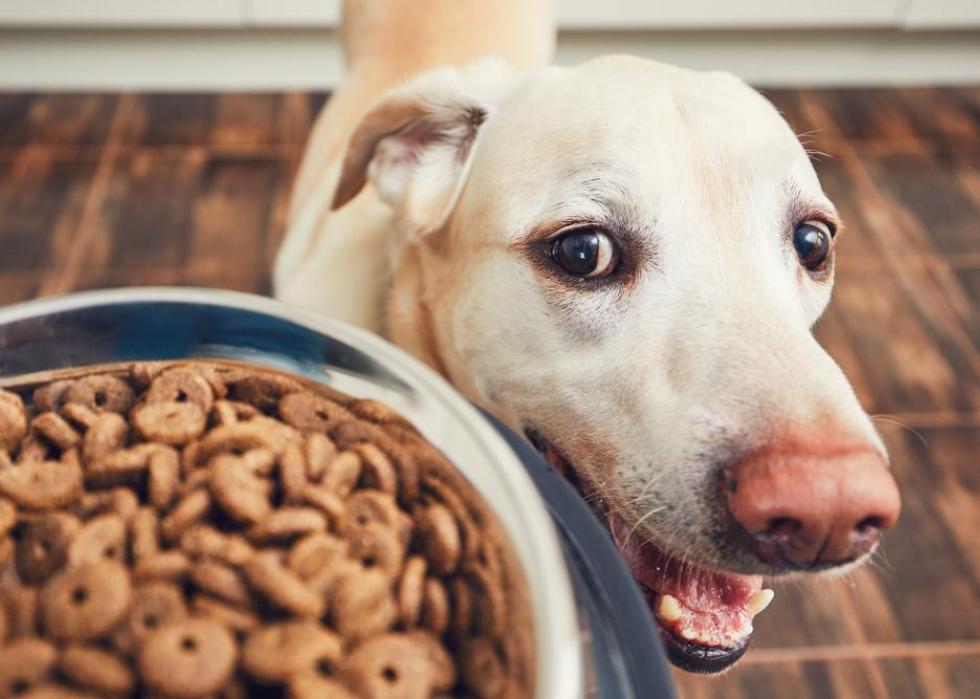 15 / 50
Jaromir Chalabala // Shutterstock
Iowa
Most popular breed: Labrador retrievers (2,009 dogs)
Second most popular breed: German shepherd dogs (705 dogs)
Third most popular breed: Golden retrievers (556 dogs)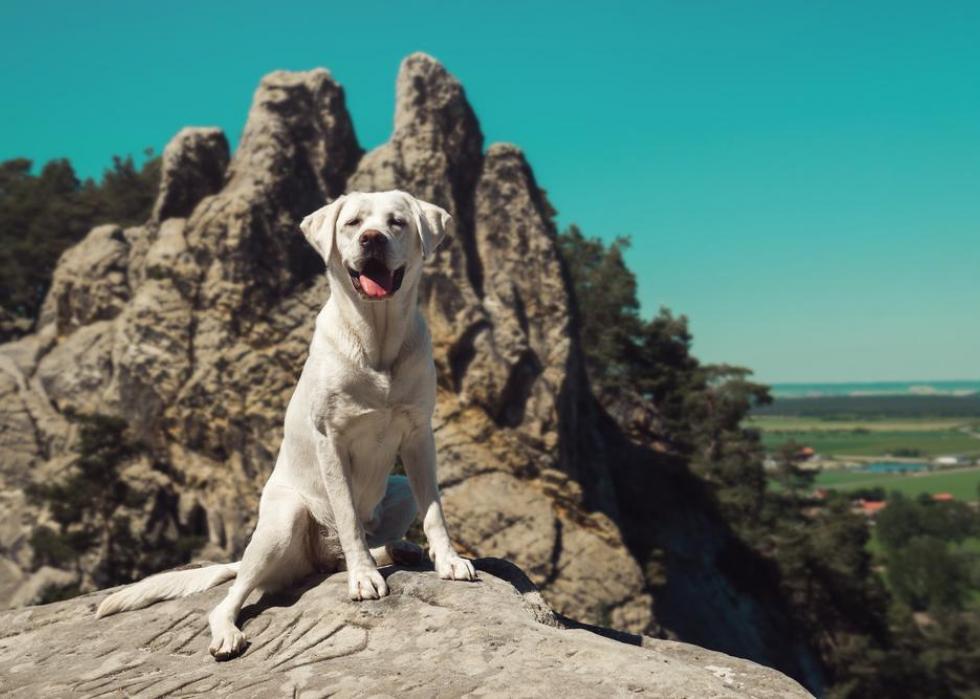 16 / 50
Kansas
Most popular breed: Labrador retrievers (1,451 dogs)
Second most popular breed: German shepherd dogs (765 dogs)
Third most popular breed: Golden retrievers (506 dogs)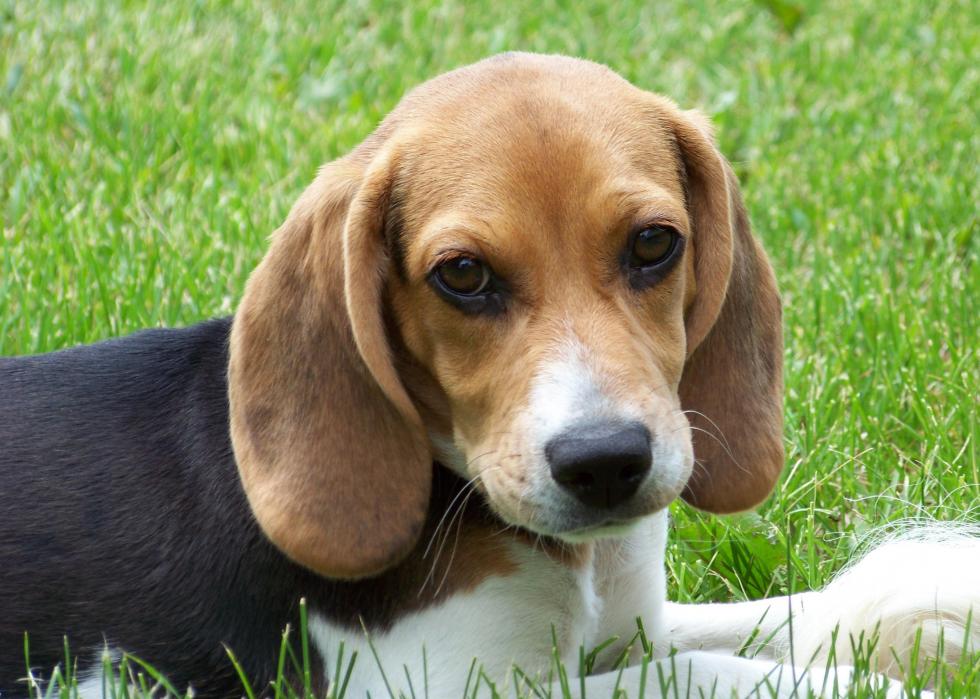 17 / 50
Garrett 222 // WIkiCommons
Kentucky
Most popular breed: Beagles (1,954 dogs)
Second most popular breed: German shepherd dogs (1,643 dogs)
Third most popular breed: Labrador retrievers (1,529 dogs)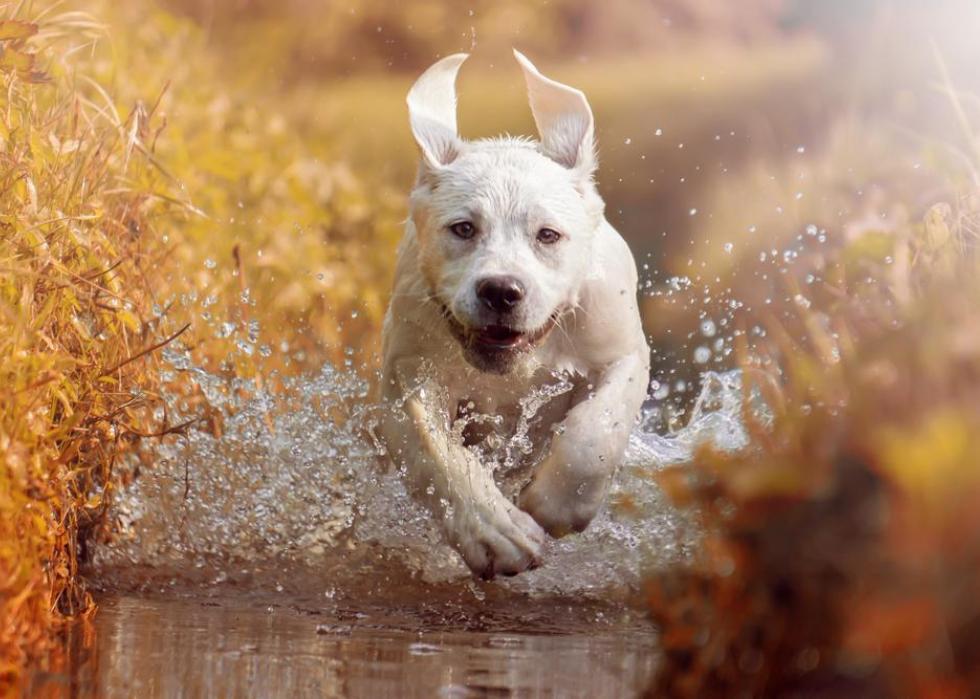 18 / 50
Louisiana
Most popular breed: Labrador retrievers (2,324 dogs)
Second most popular breed: Beagles (1,344 dogs)
Third most popular breed: German shepherd dogs (964 dogs)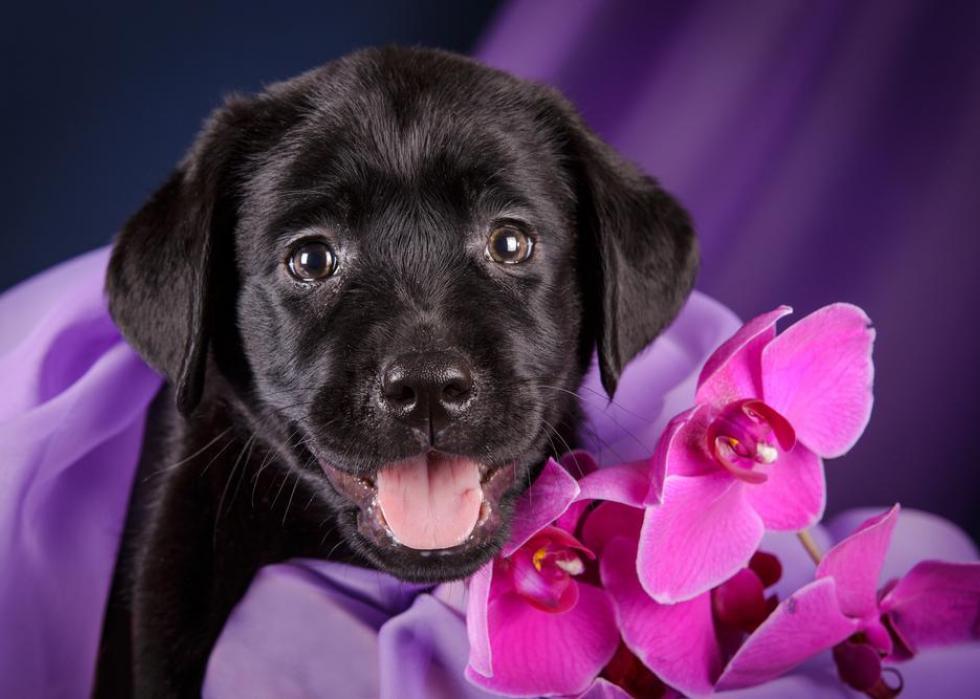 19 / 50
Natalia Fedosova // Shutterstock
Maine
Most popular breed: Labrador retrievers (665 dogs)
Second most popular breed: Golden retrievers (269 dogs)
Third most popular breed: German shepherd dogs (248 dogs)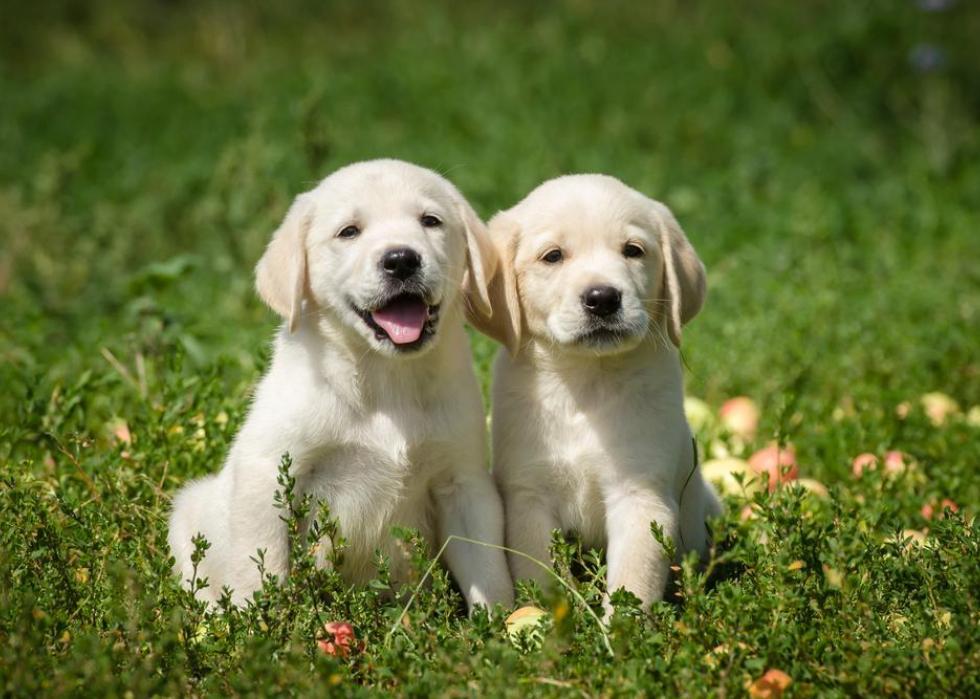 20 / 50
sobaka777 // Shutterstock
Maryland
Most popular breed: Labrador retrievers (1,383 dogs)
Second most popular breed: German shepherd dogs (761 dogs)
Third most popular breed: Golden retrievers (650 dogs)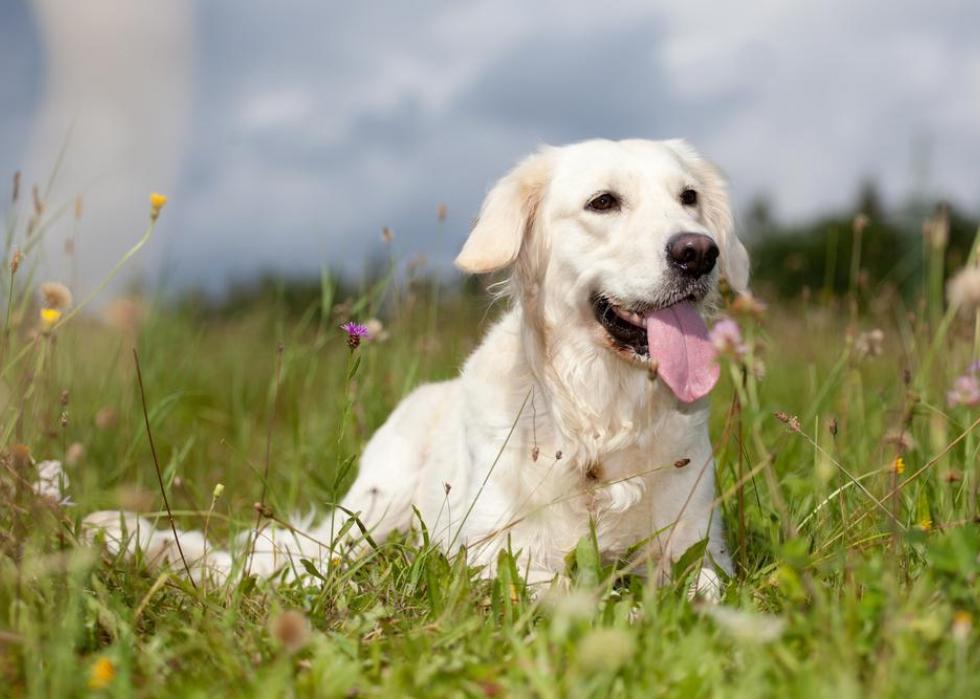 21 / 50
Massachusetts
Most popular breed: Labrador retrievers (1,315 dogs)
Second most popular breed: Golden retrievers (844 dogs)
Third most popular breed: German shepherd dogs (766 dogs)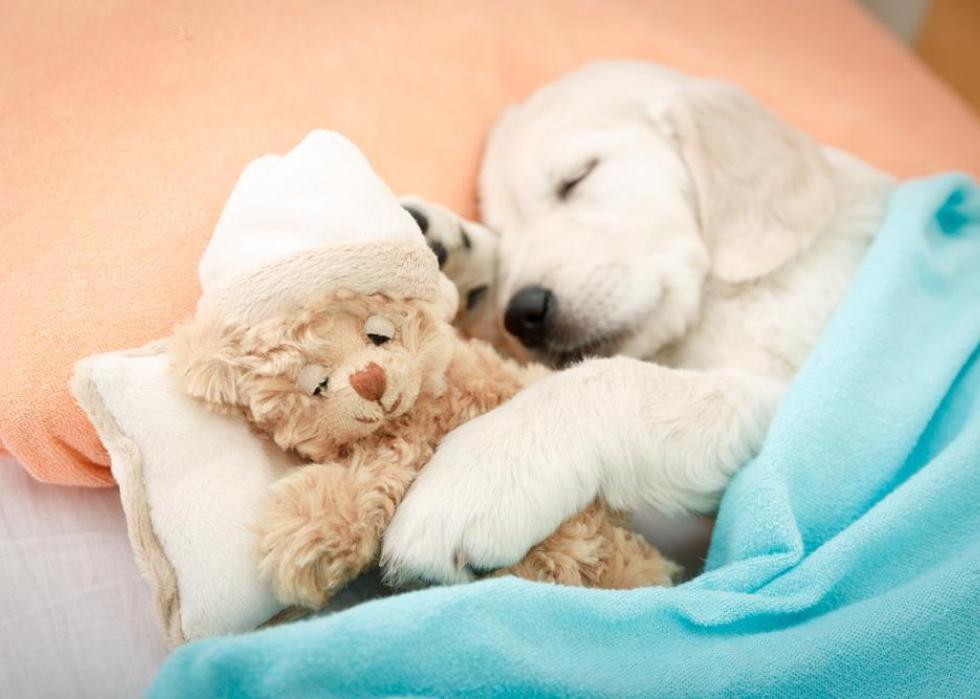 22 / 50
Michigan
Most popular breed: Labrador retrievers (3,319 dogs)
Second most popular breed: German shepherd dogs (2,121 dogs)
Third most popular breed: Golden retrievers (1,957 dogs)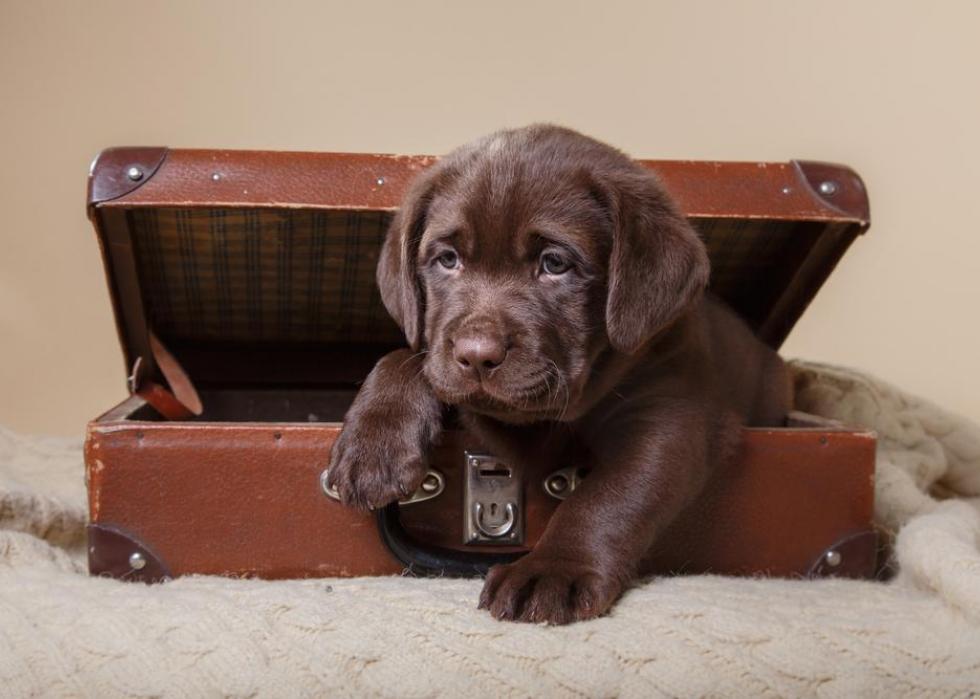 23 / 50
Minnesota
Most popular breed: Labrador retrievers (3,022 dogs)
Second most popular breed: Golden retrievers (1,158 dogs)
Third most popular breed: German shepherd dogs (794 dogs)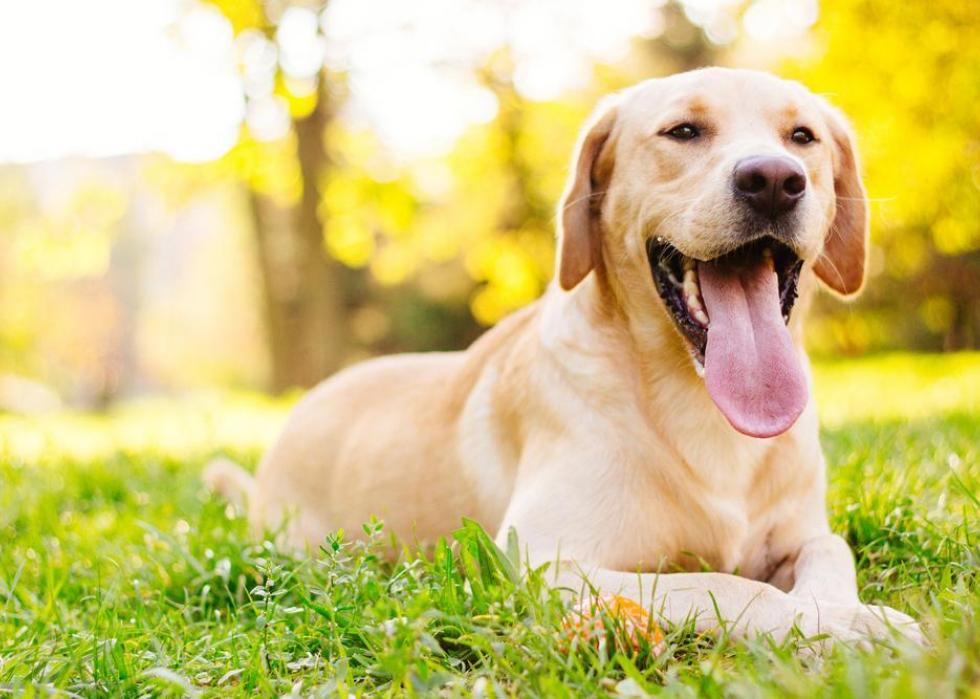 24 / 50
sanjagrujic // Shutterstock
Mississippi
Most popular breed: Labrador retrievers (1,583 dogs)
Second most popular breed: Beagles (1,098 dogs)
Third most popular breed: German shepherd dogs (867 dogs)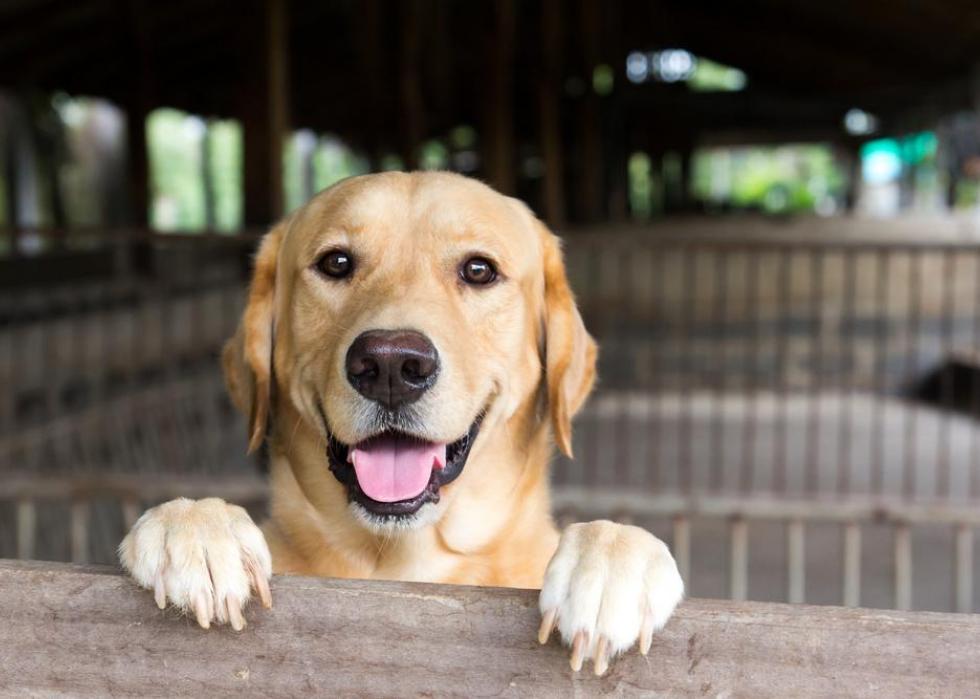 25 / 50
Missouri
Most popular breed: Labrador retrievers (2,543 dogs)
Second most popular breed: German shepherd dogs (1,808 dogs)
Third most popular breed: Pembroke Welsh corgis (1,416 dogs)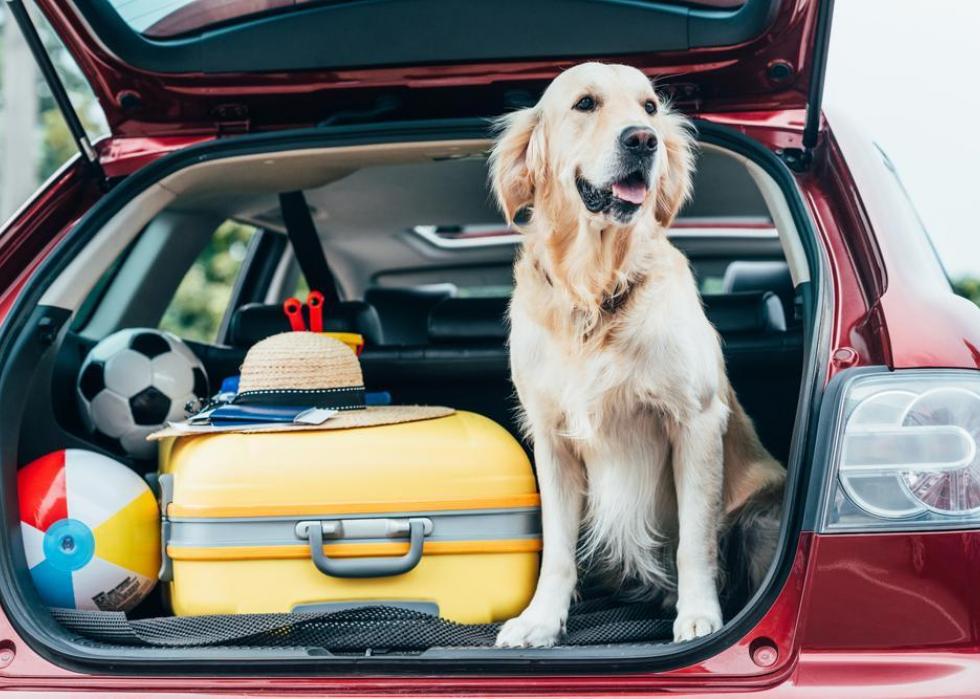 26 / 50
LightField Studios // Shutterstock
Montana
Most popular breed: Labrador retrievers (771 dogs)
Second most popular breed: Golden retrievers (328 dogs)
Third most popular breed: German shepherd dogs (294 dogs)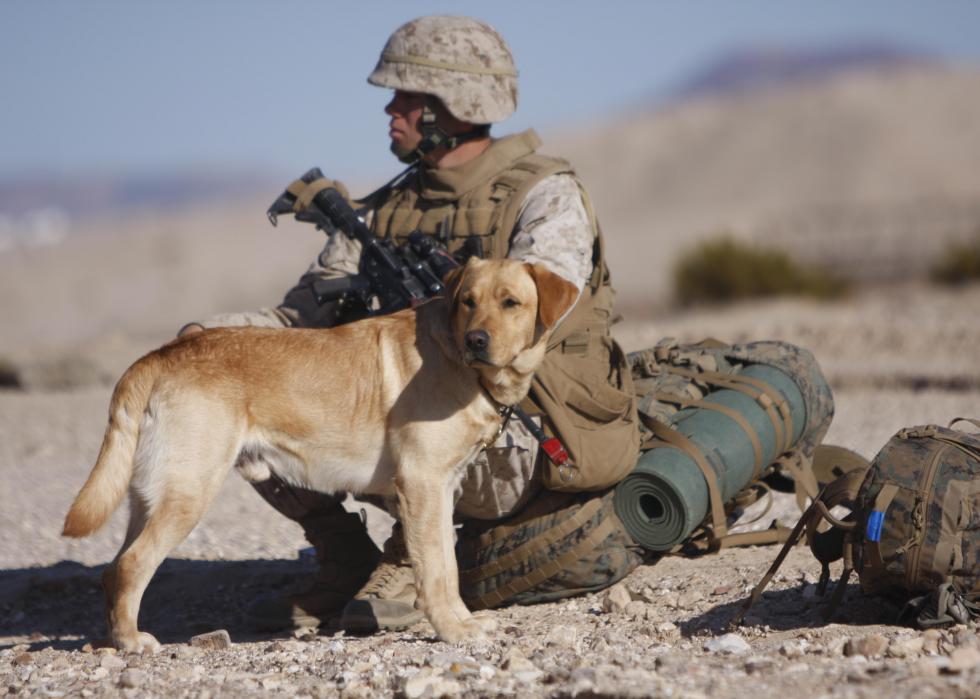 27 / 50
Nebraska
Most popular breed: Labrador retrievers (981 dogs)
Second most popular breed: German shepherd dogs (298 dogs)
Third most popular breed: Golden retrievers (286 dogs)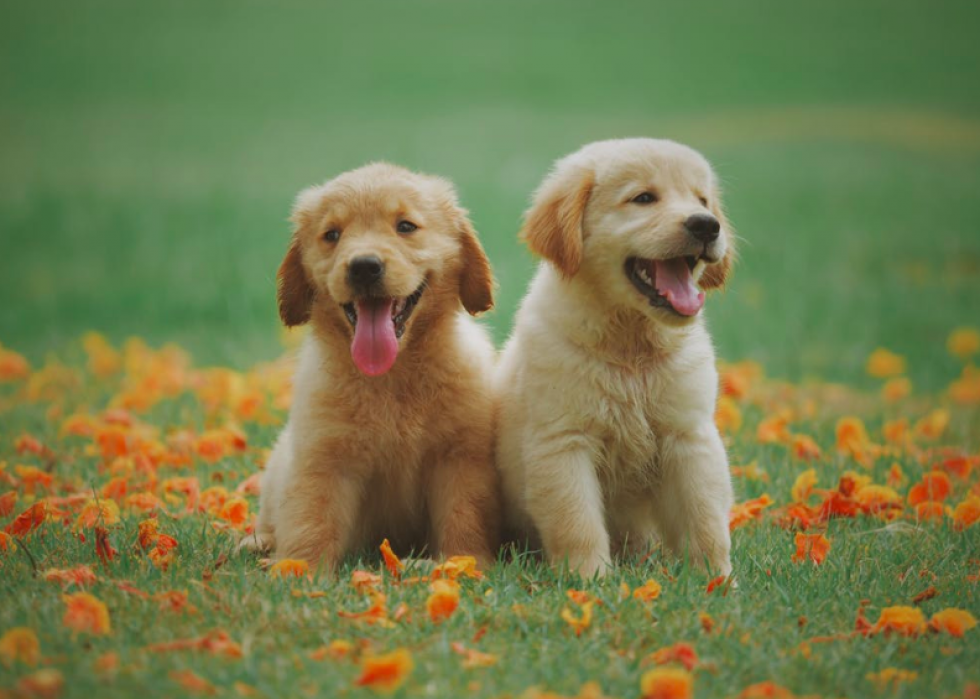 28 / 50
Nevada
Most popular breed: Labrador retrievers (613 dogs)
Second most popular breed: Bulldogs (441 dogs)
Third most popular breed: German shepherd dogs (389 dogs)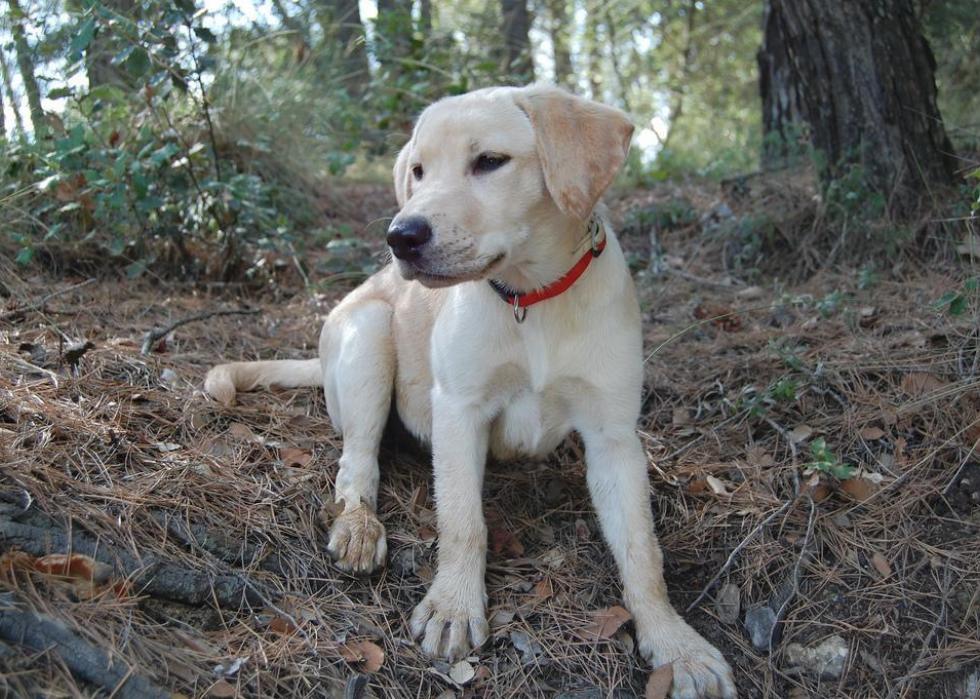 29 / 50
Kevin Rodriguez Ortiz // Flickr
New Hampshire
Most popular breed: Labrador retrievers (496 dogs)
Second most popular breed: Golden retrievers (373 dogs)
Third most popular breed: German shepherd dogs (311 dogs)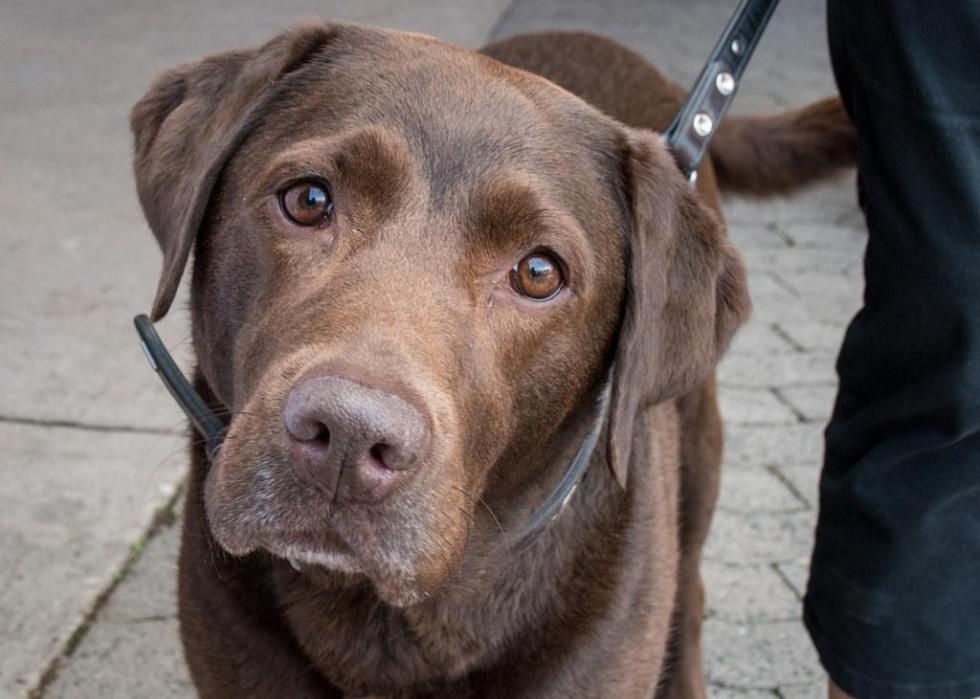 30 / 50
Günter Hentschel // Flickr
New Jersey
Most popular breed: Labrador retrievers (1,168 dogs)
Second most popular breed: German shepherd dogs (716 dogs)
Third most popular breed: Golden retrievers (680 dogs)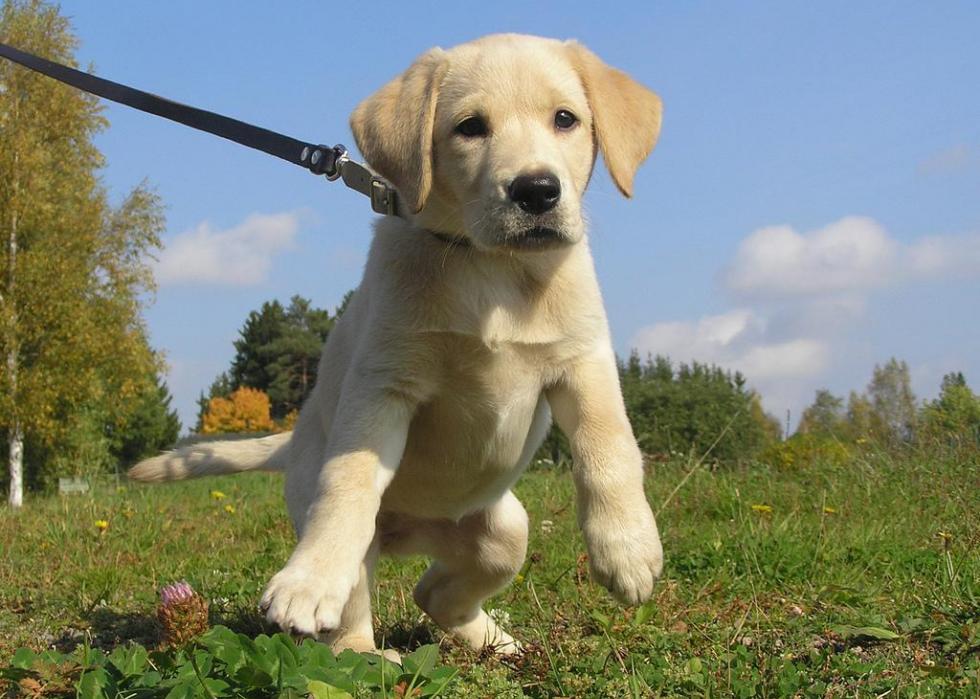 31 / 50
New Mexico
Most popular breed: Labrador retrievers (329 dogs)
Second most popular breed: German shepherd dogs (315 dogs)
Third most popular breed: Bulldogs (160 dogs)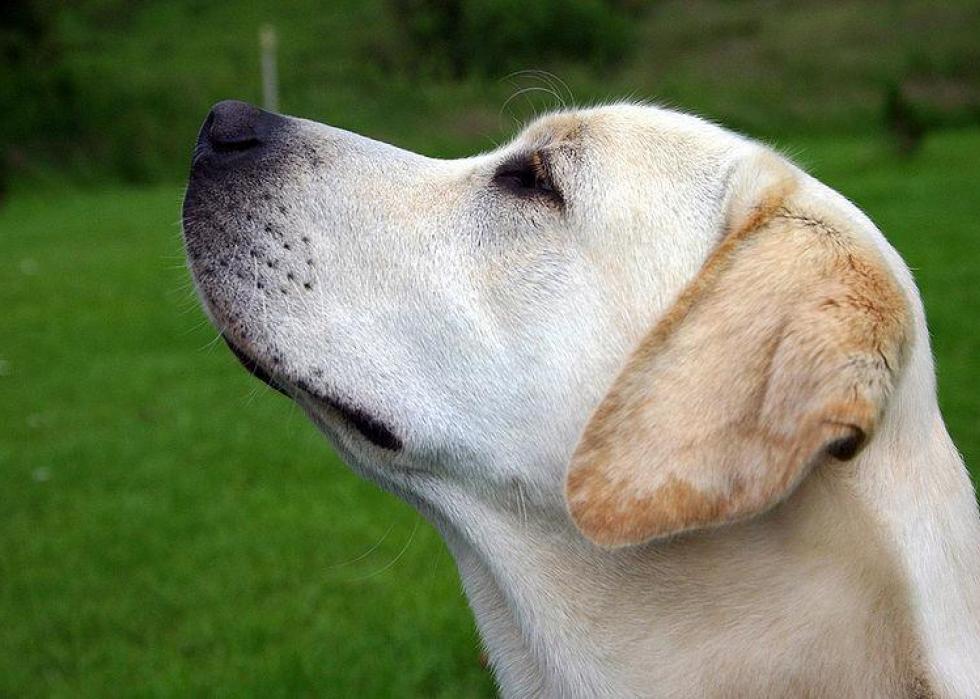 32 / 50
New York
Most popular breed: Labrador retrievers (3,050 dogs)
Second most popular breed: German shepherd dogs (1,999 dogs)
Third most popular breed: Golden retrievers (1,612 dogs)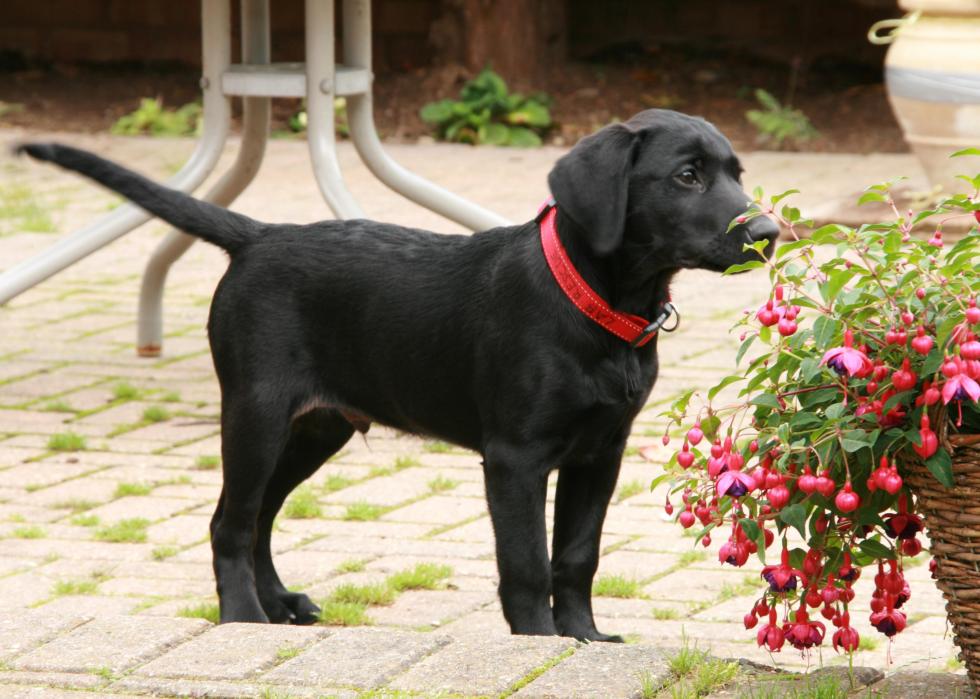 33 / 50
IDS.photos // Wikimedia commons
North Carolina
Most popular breed: Labrador retrievers (3,372 dogs)
Second most popular breed: German shepherd dogs (2,526 dogs)
Third most popular breed: Beagles (1,841 dogs)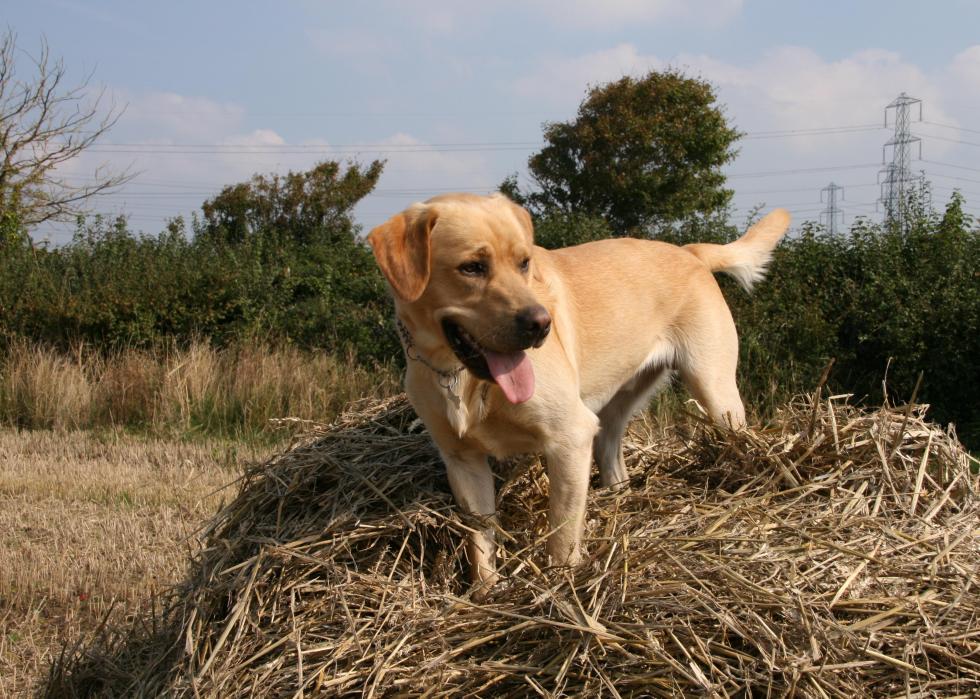 34 / 50
IDS.photos // Wikimedia Commons
North Dakota
Most popular breed: Labrador retrievers (481 dogs)
Second most popular breed: German shepherd dogs (175 dogs)
Third most popular breed: Golden retrievers (146 dogs)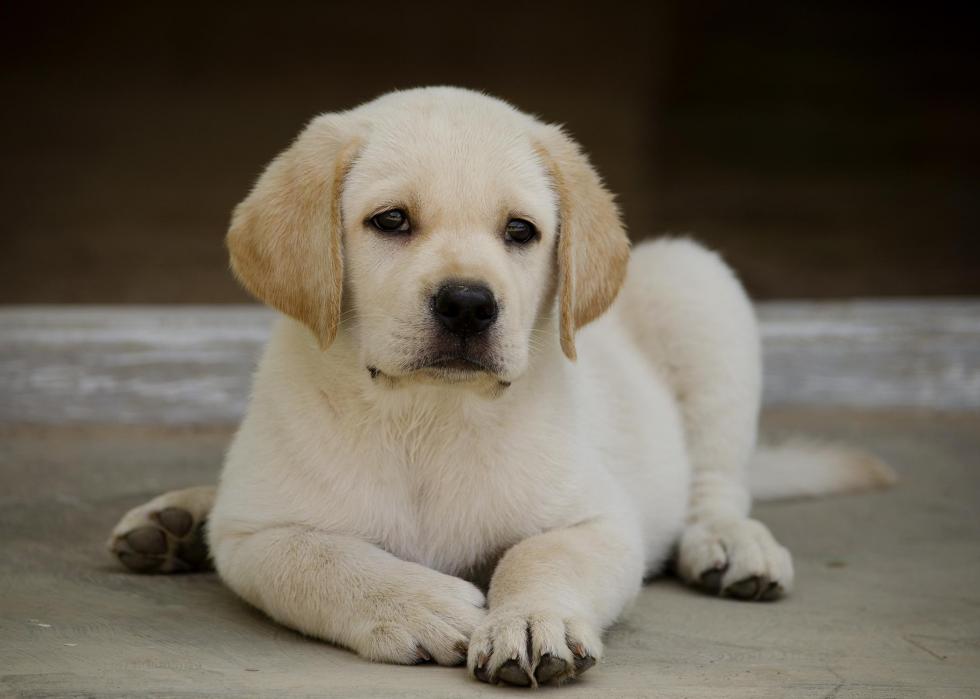 35 / 50
Augustus Binu // Wikimedia Commons
Ohio
Most popular breed: Labrador retrievers (3,379 dogs)
Second most popular breed: German shepherd dogs (2,819 dogs)
Third most popular breed: Golden retrievers (2,261 dogs)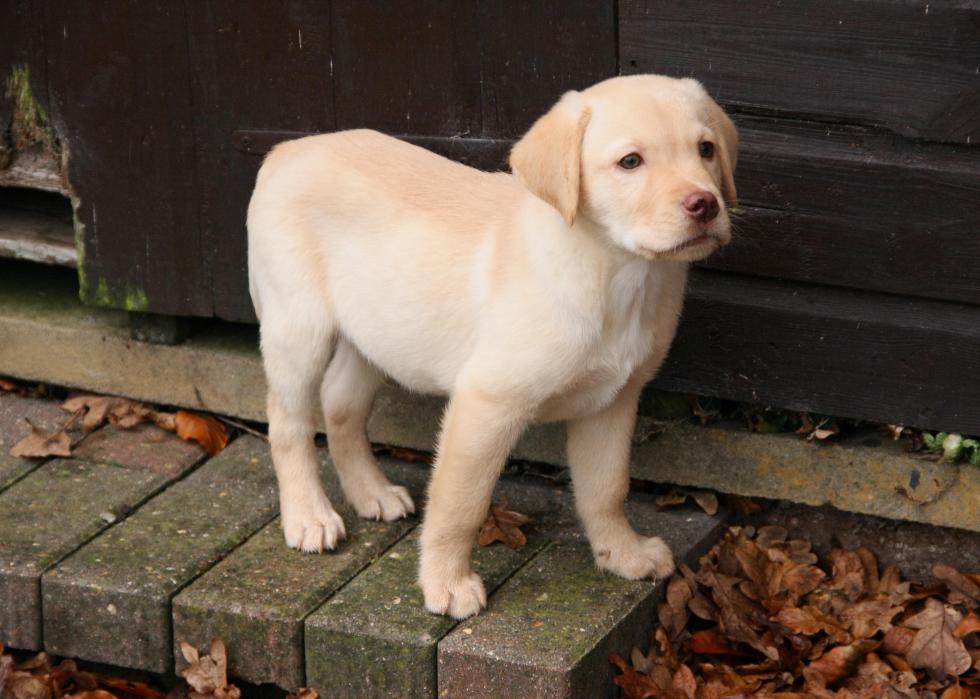 36 / 50
IDS.photos // Wikimedia Commons
Oklahoma
Most popular breed: Labrador retrievers (1,639 dogs)
Second most popular breed: German shepherd dogs (1,422 dogs)
Third most popular breed: French bulldogs (846 dogs)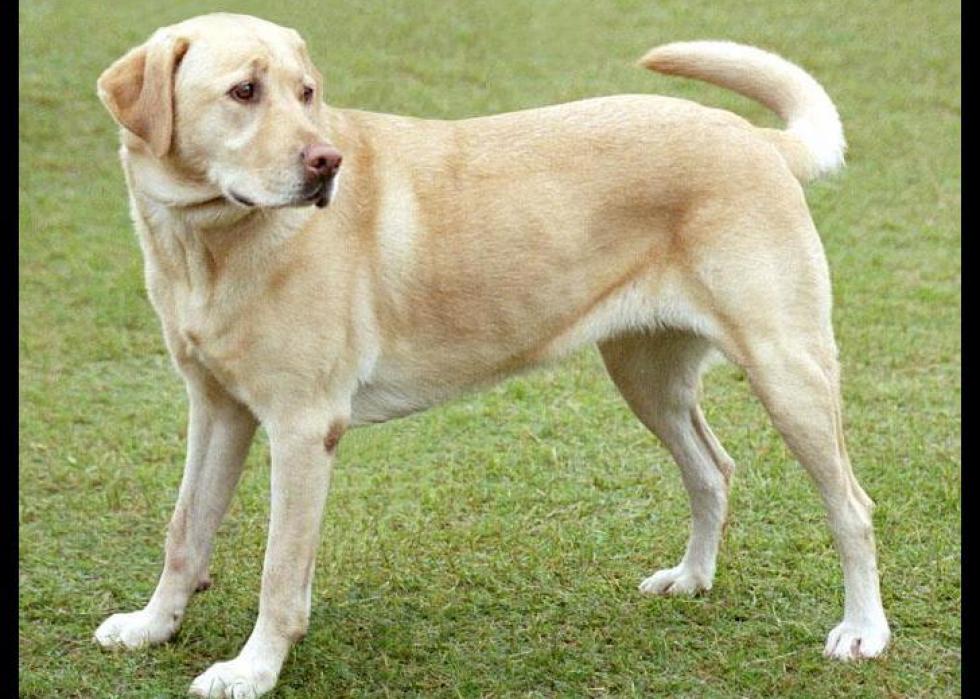 37 / 50
Djmirko // Wikimedia Commons
Oregon
Most popular breed: Labrador retrievers (1,557 dogs)
Second most popular breed: Golden retrievers (790 dogs)
Third most popular breed: German shepherd dogs (645 dogs)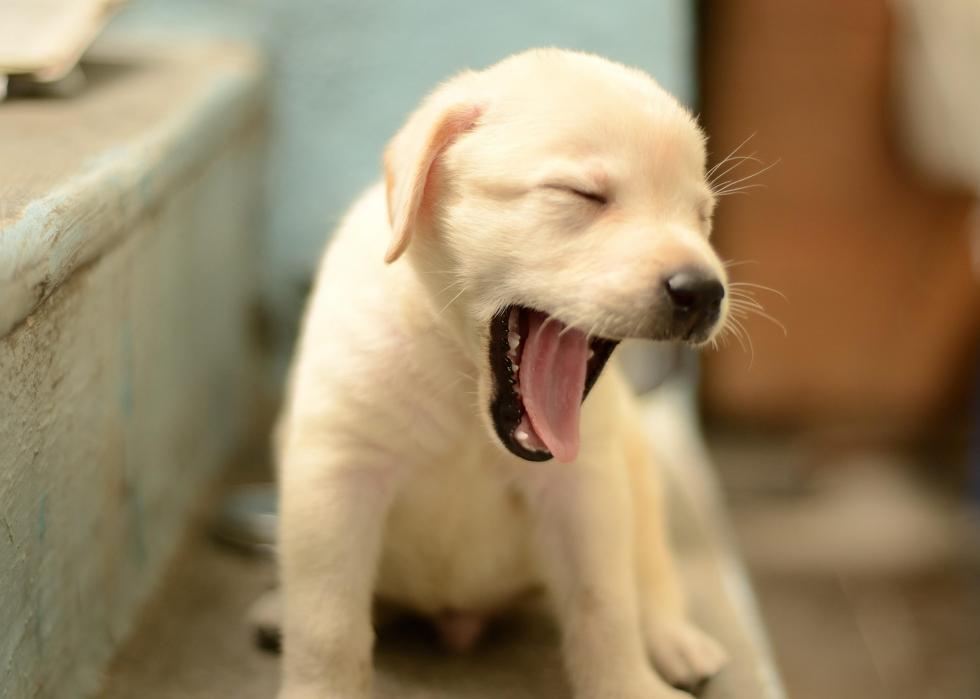 38 / 50
Manokaran M // Wikicommons
Pennsylvania
Most popular breed: Labrador retrievers (3,485 dogs)
Second most popular breed: German shepherd dogs (2,190 dogs)
Third most popular breed: Golden retrievers (2,162 dogs)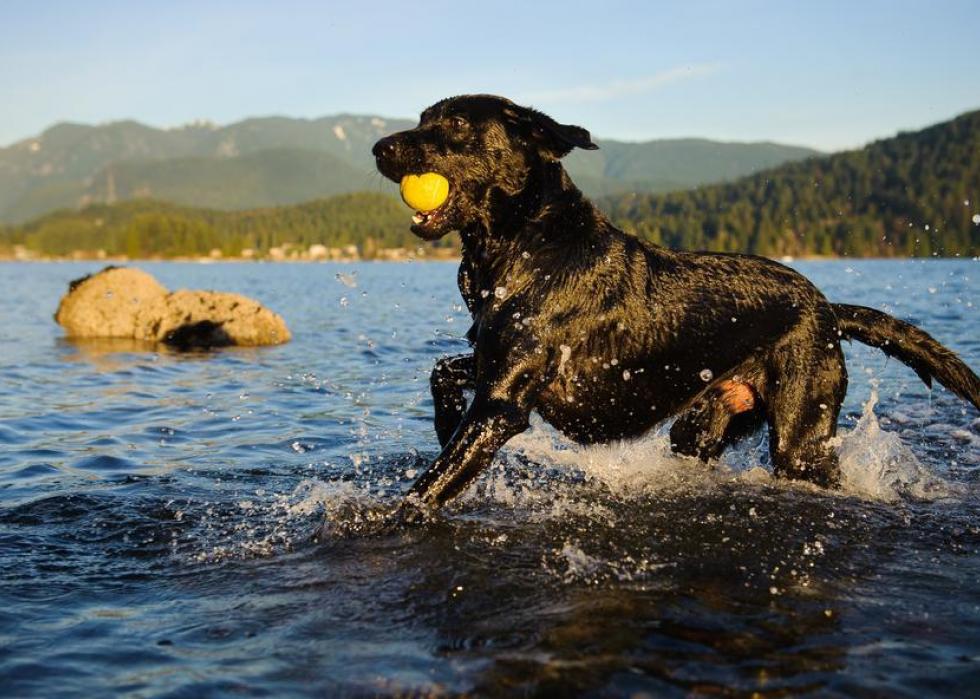 39 / 50
everydoghasastory // Shutterstock
Rhode Island
Most popular breed: Labrador retrievers (188 dogs)
Second most popular breed: German shepherd dogs (129 dogs)
Third most popular breed: Golden retrievers (100 dogs)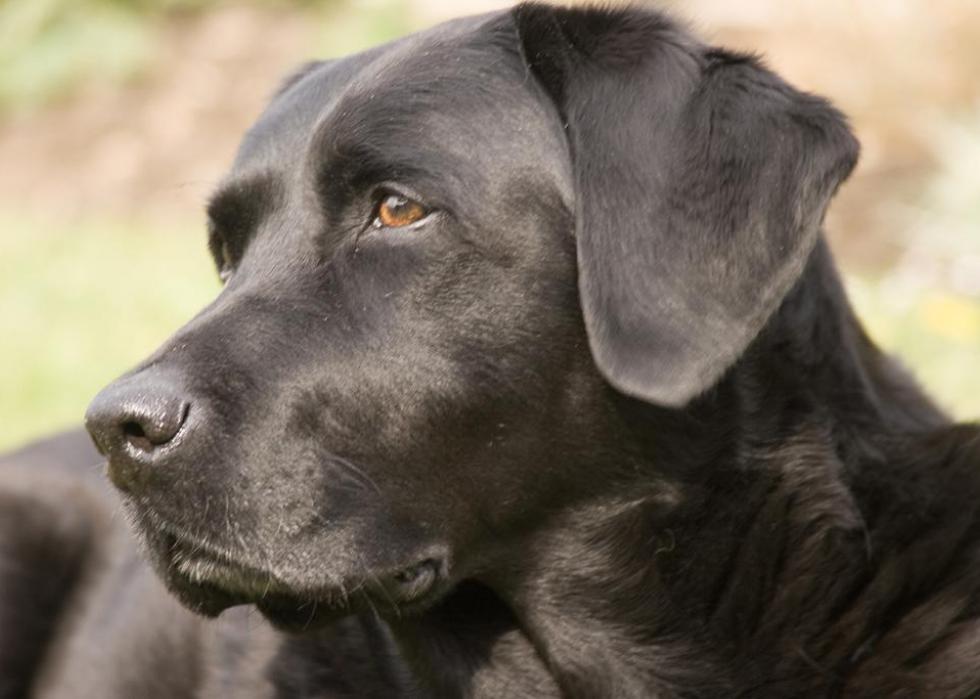 40 / 50
Marilyn Peddle // Wikicommons
South Carolina
Most popular breed: Labrador retrievers (2,203 dogs)
Second most popular breed: German shepherd dogs (1,042 dogs)
Third most popular breed: Beagles (812 dogs)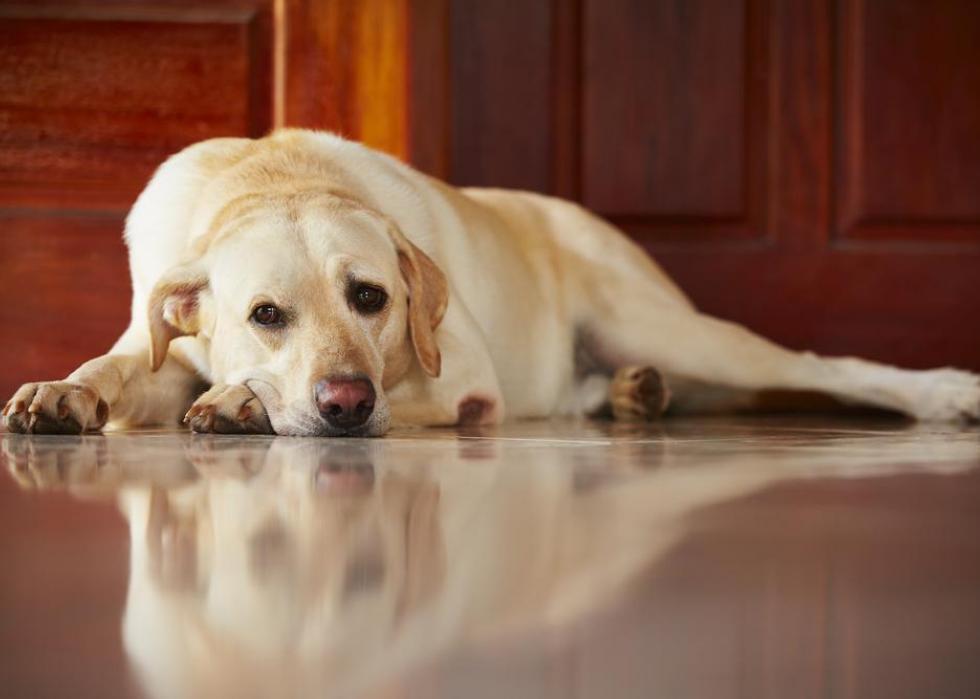 41 / 50
Jaromir Chalabala // Shutterstock
South Dakota
Most popular breed: Labrador retrievers (737 dogs)
Second most popular breed: Golden retrievers (186 dogs)
Third most popular breed: German shepherd dogs (145 dogs)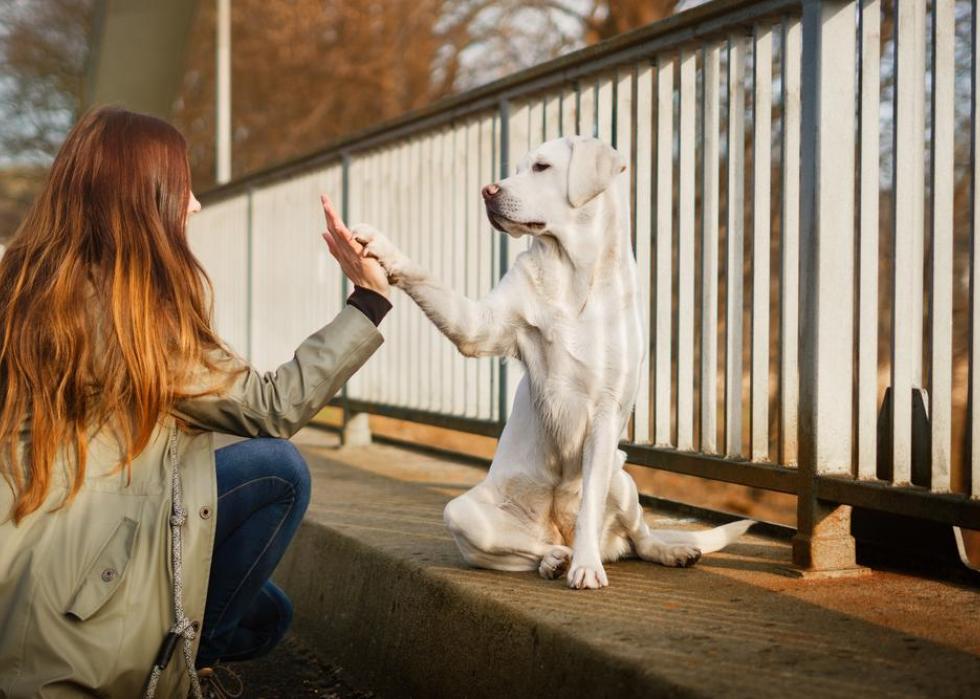 42 / 50
Tennessee
Most popular breed: Labrador retrievers (2,452 dogs)
Second most popular breed: German shepherd dogs (1,943 dogs)
Third most popular breed: Golden retrievers (975 dogs)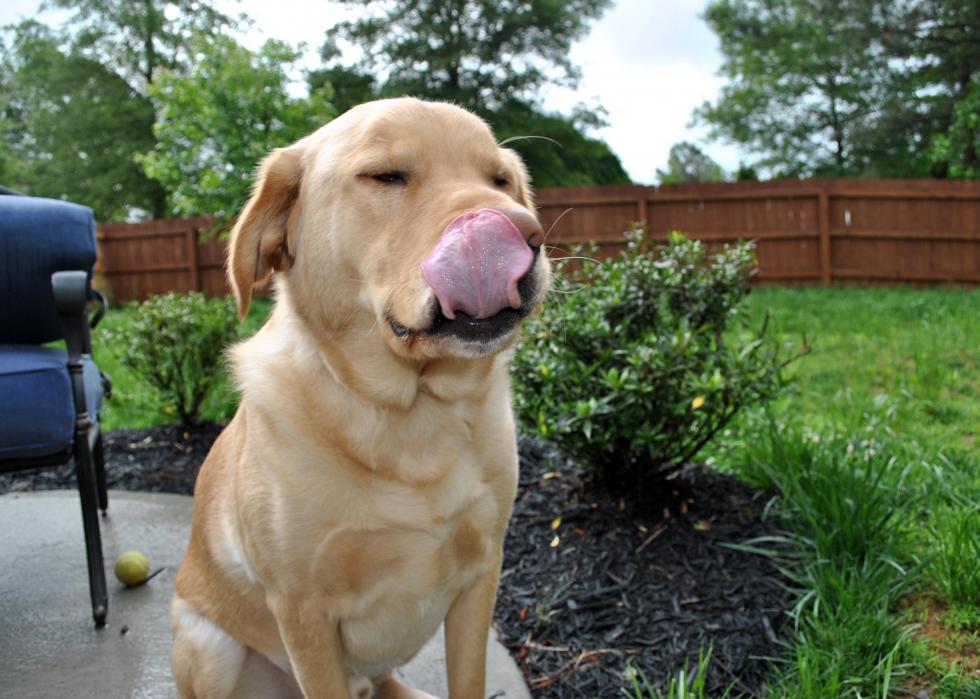 43 / 50
Texas
Most popular breed: Labrador retrievers (7,647 dogs)
Second most popular breed: German shepherd dogs (4,638 dogs)
Third most popular breed: Bulldogs (3,858 dogs)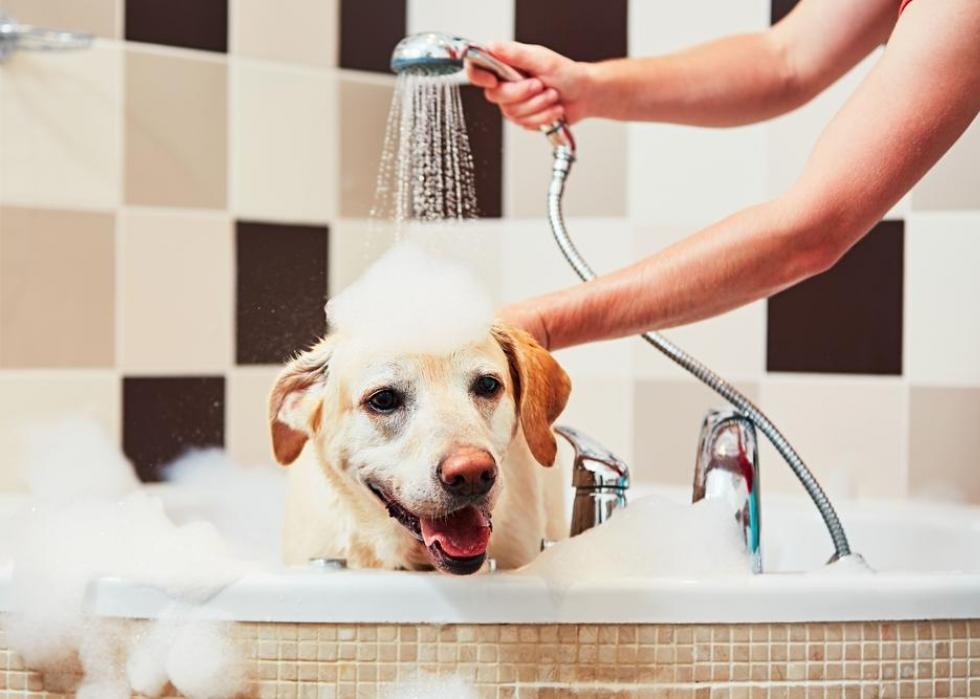 44 / 50
Jaromir Chalabala // Shutterstock
Utah
Most popular breed: Labrador retrievers (1,252 dogs)
Second most popular breed: Golden retrievers (527 dogs)
Third most popular breed: German shepherd dogs (409 dogs)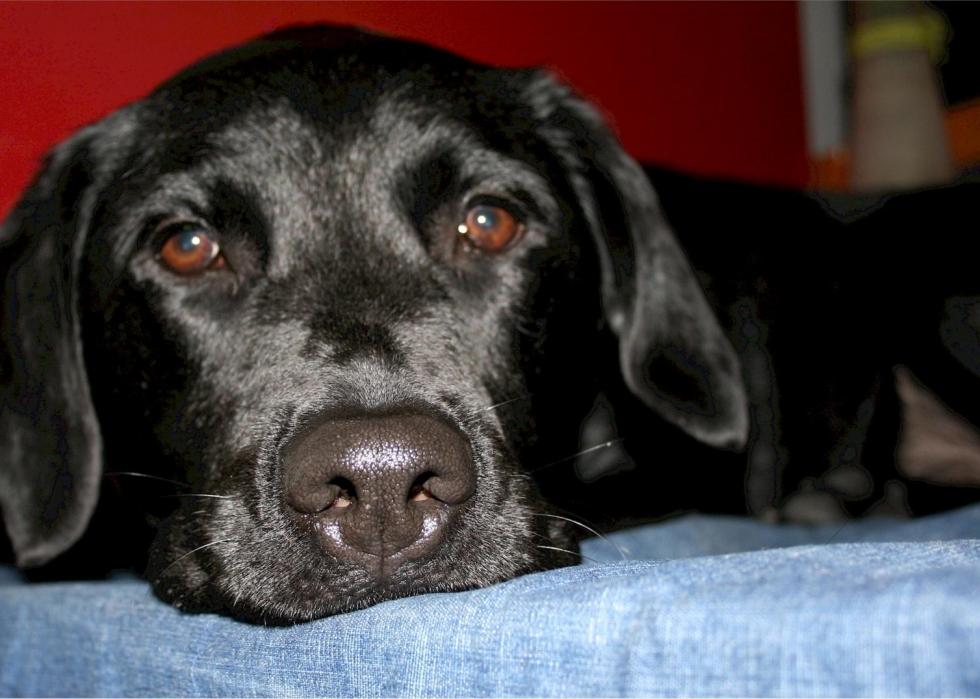 45 / 50
Vermont
Most popular breed: Labrador retrievers (274 dogs)
Second most popular breed: Beagles (159 dogs)
Third most popular breed: Golden retrievers (133 dogs)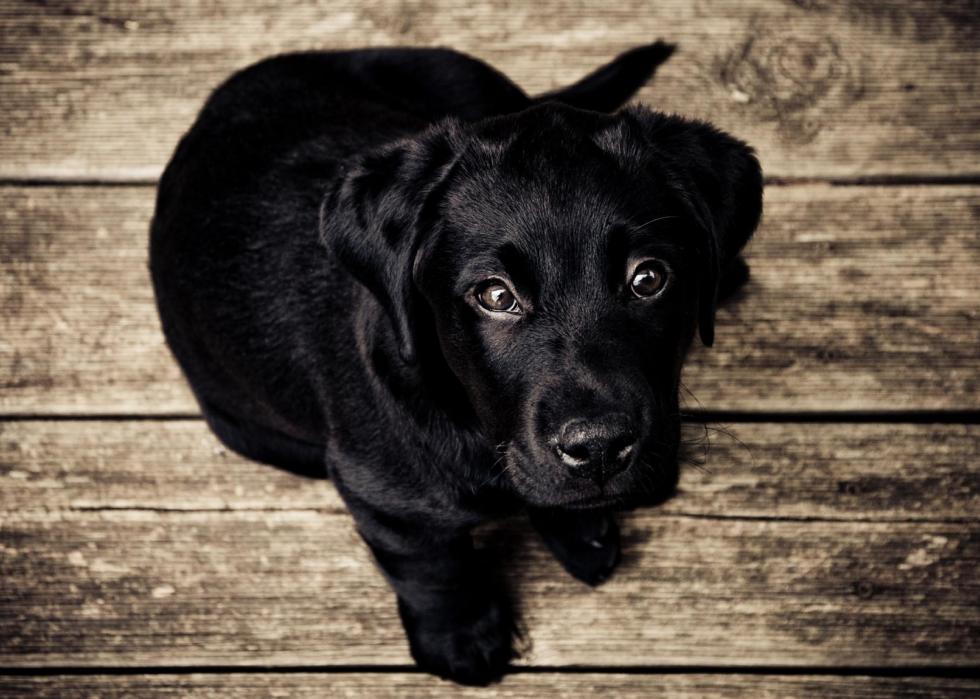 46 / 50
Virginia
Most popular breed: Labrador retrievers (2,738 dogs)
Second most popular breed: German shepherd dogs (1,515 dogs)
Third most popular breed: Golden retrievers (1,289 dogs)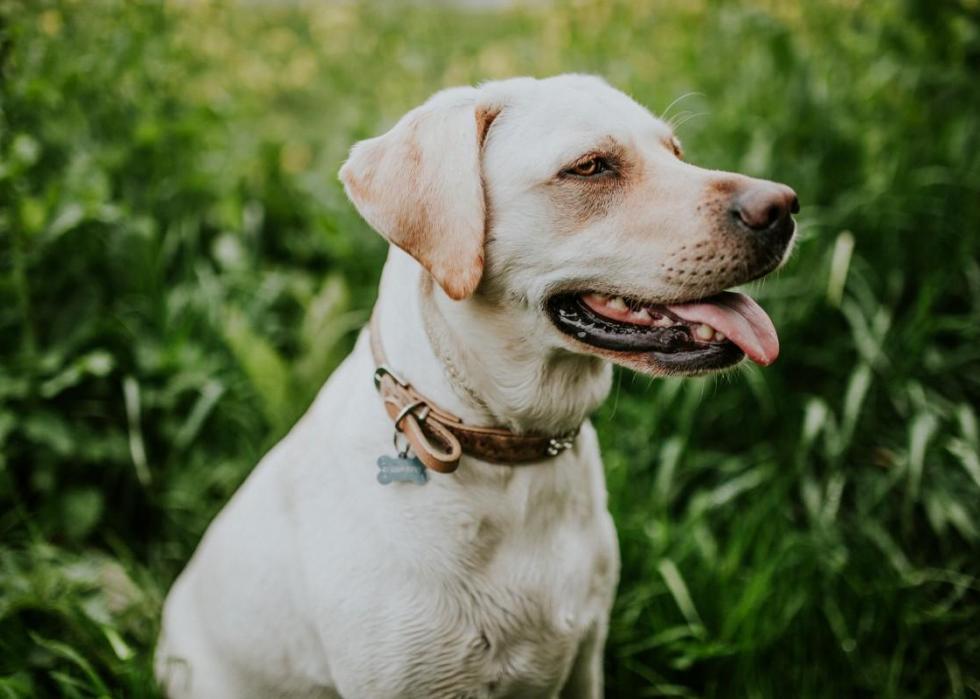 47 / 50
Washington
Most popular breed: Labrador retrievers (2,980 dogs)
Second most popular breed: German shepherd dogs (1,434 dogs)
Third most popular breed: Golden retrievers (1,420 dogs)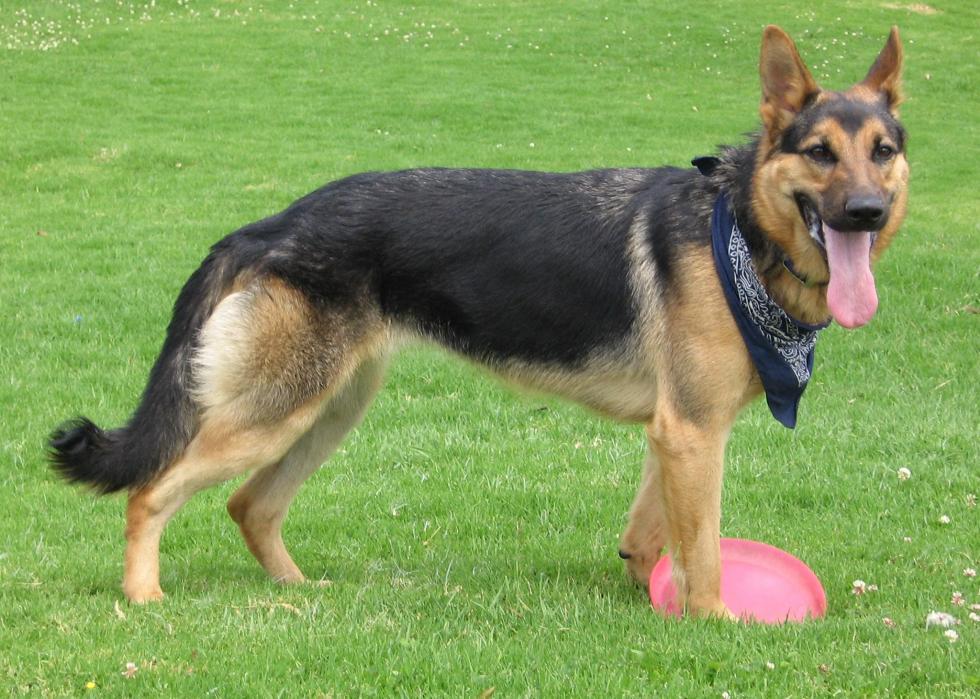 48 / 50
SaNtINa/kIKs // Wikimedia Commons
West Virginia
Most popular breed: German shepherd dogs (679 dogs)
Second most popular breed: Beagles (557 dogs)
Third most popular breed: Labrador retrievers (482 dogs)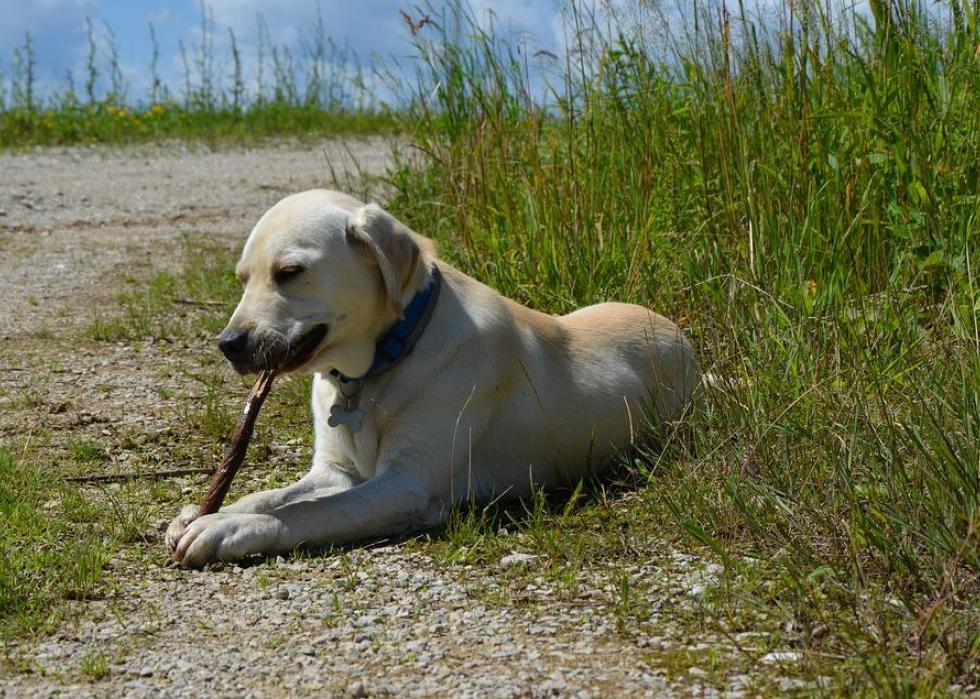 49 / 50
Wisconsin
Most popular breed: Labrador retrievers (3,158 dogs)
Second most popular breed: Golden retrievers (1,311 dogs)
Third most popular breed: German shepherd dogs (1,024 dogs)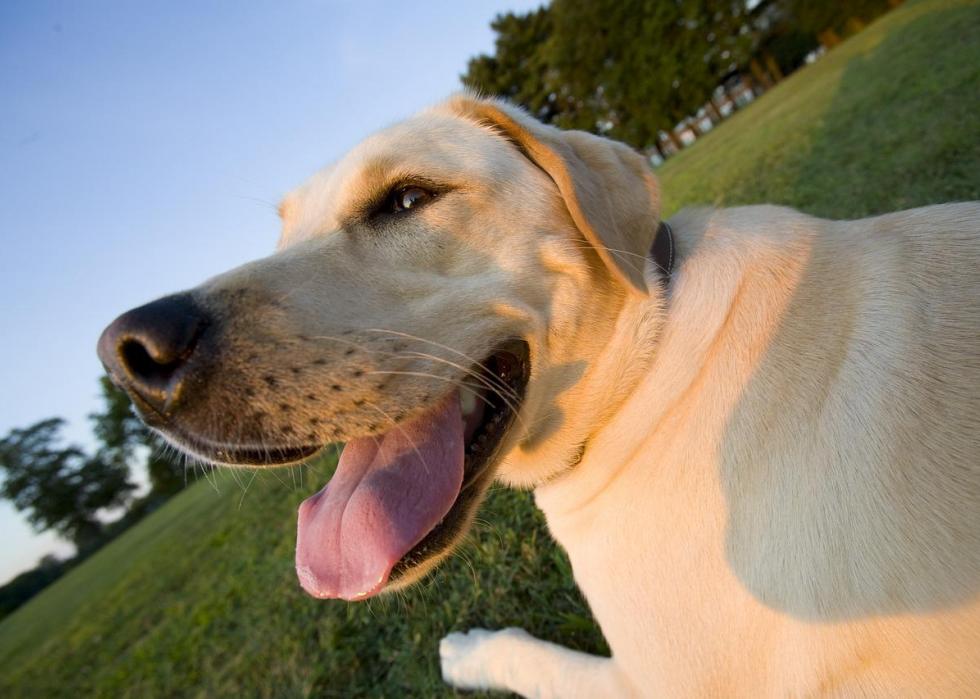 50 / 50
Wyoming
Most popular breed: Labrador retrievers (491 dogs)
Second most popular breed: German shepherd dogs (174 dogs)
Third most popular breed: Pembroke Welsh corgis (156 dogs)