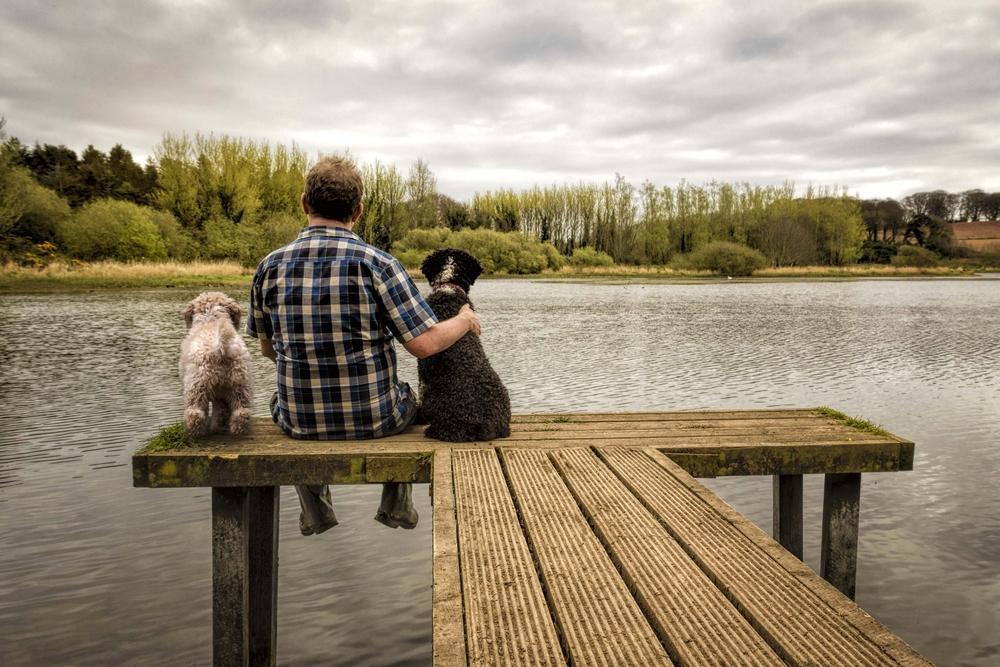 Most popular male dog names
Daz Stock // Shutterstock
Most popular male dog names
A dog's name is one of the most important words they'll learn because it lets man's best friend know what their owner has something to say to them. Everyone, especially animal training experts, has their own opinions on how dogs should be named. Some suggest sticking to one or two syllables to quickly get a dog's attention. Others think owners should choose a distinctive name so your canine companion knows who you're talking to on a trip to a crowded dog park. Some people even say you shouldn't name your new best friend a "people" name.
Of course, no one truly agrees and rules are made to be broken. Giving dogs human names has been on the rise for years, especially as more and more young people put off having kids or start using furry friends as a test runs for their future family. As for trying to keep your dog's name unique, estimates from the 2017–2018 American Pet Products Association survey reveals that approximately 48.5% of households own at least one pet dog. There are an estimated 89.7 million dogs owned across the nation. That means a lot of good boys are going to need names, and there are bound to be some favorites across the board no matter how hard you try to be distinct. Sometimes popular names are the perfect fit for your newest addition.
Can't figure out whether your new best friend is a Bruno or a Jake? Perhaps we can throw you a bone: Stacker tallied data from Rover in order to rank the 50 most popular male dog names of 2017. The ranks are listed along with their 2016 rank for context, as well as their change in rank between 2016 and 2017.
Read on for inspiration on what to name your new dog.
You may also like: Most popular female dog names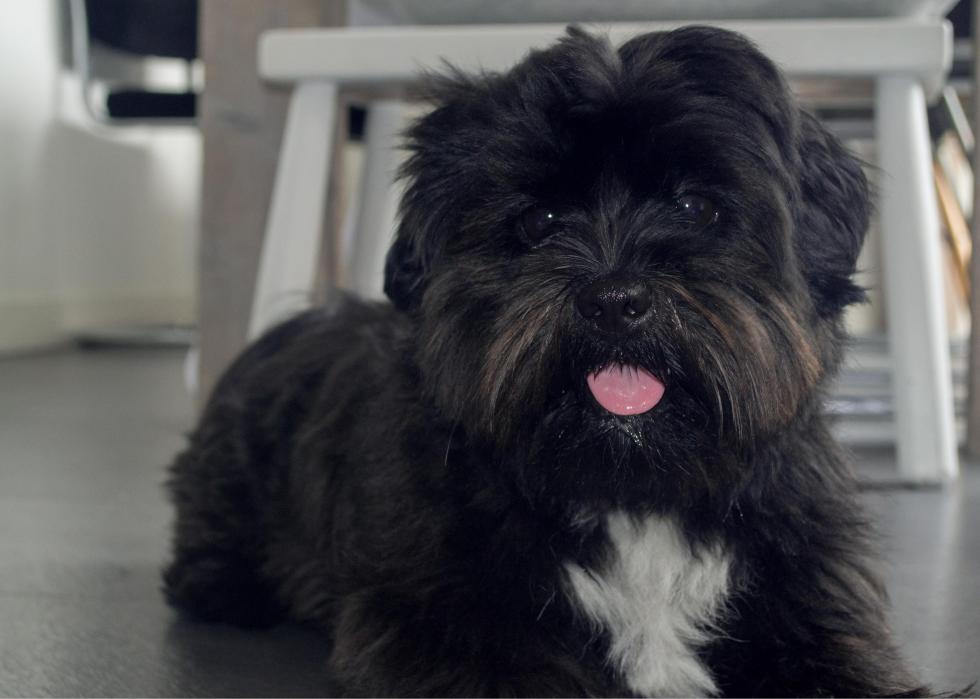 1 / 50
#50. Gunner
Rank in 2017: #50
Rank in 2016: #67
Change in rank: +17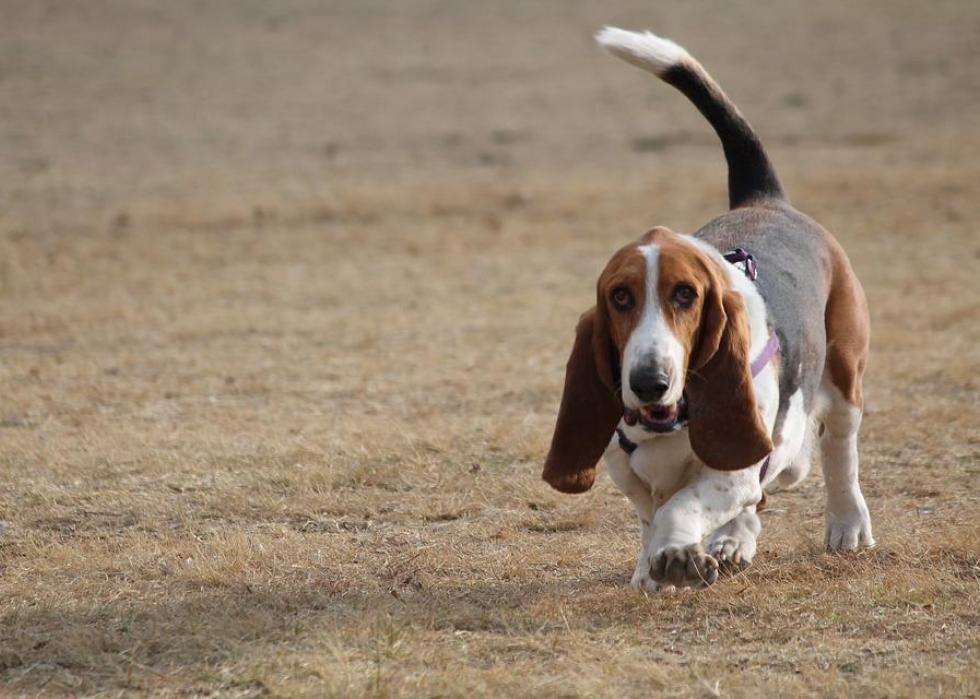 2 / 50
#49. Thor
Rank in 2017: #49
Rank in 2016: #51
Change in rank: +2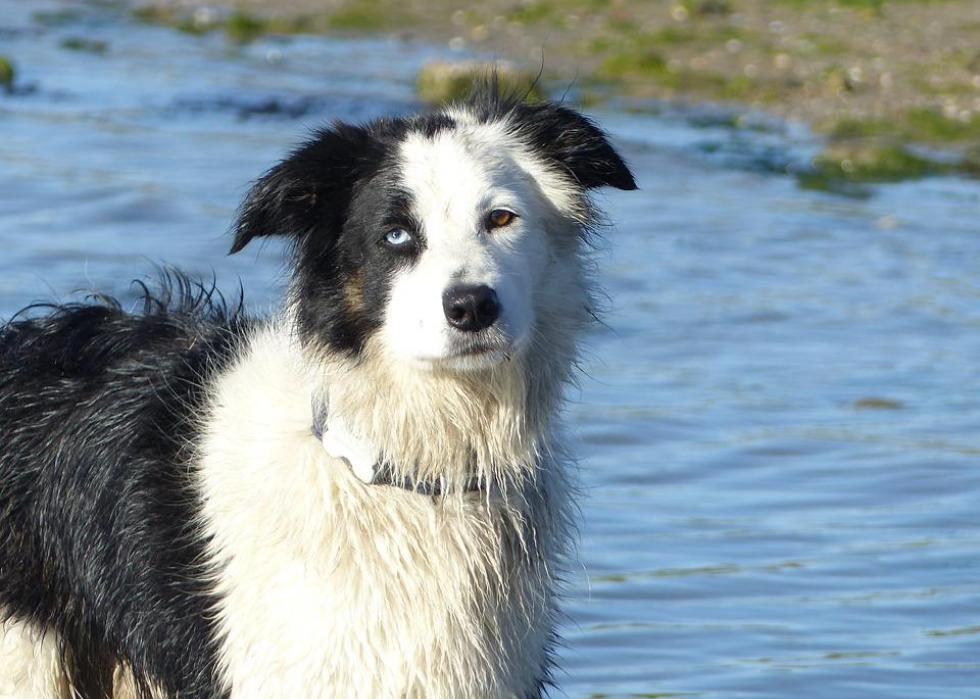 3 / 50
#48. Sammy
Rank in 2017: #48
Rank in 2016: #44
Change in rank: -4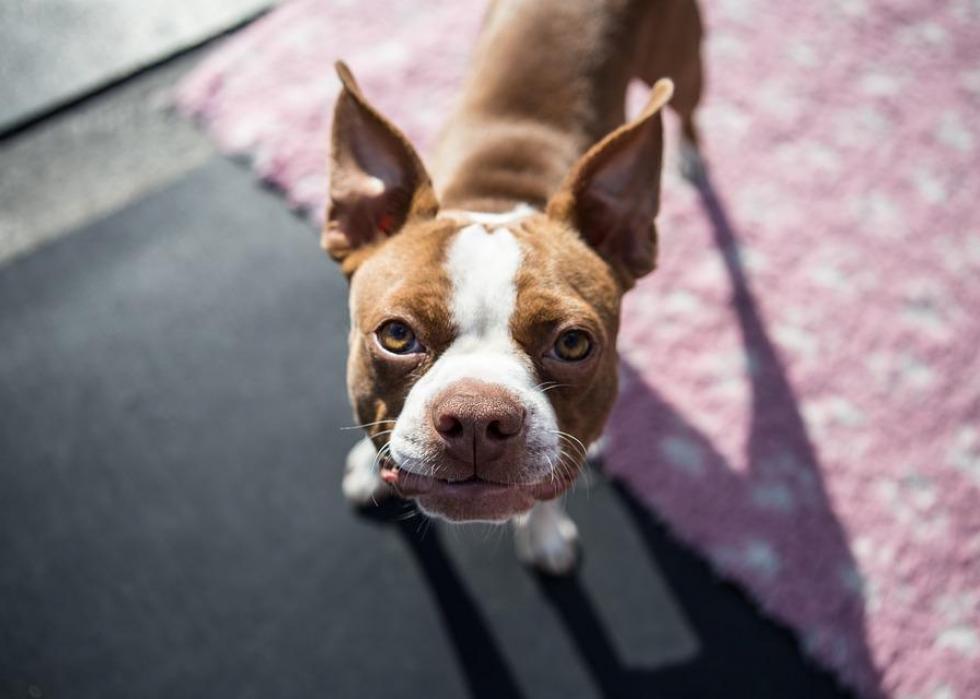 4 / 50
#47. Ace
Rank in 2017: #47
Rank in 2016: #50
Change in rank: +3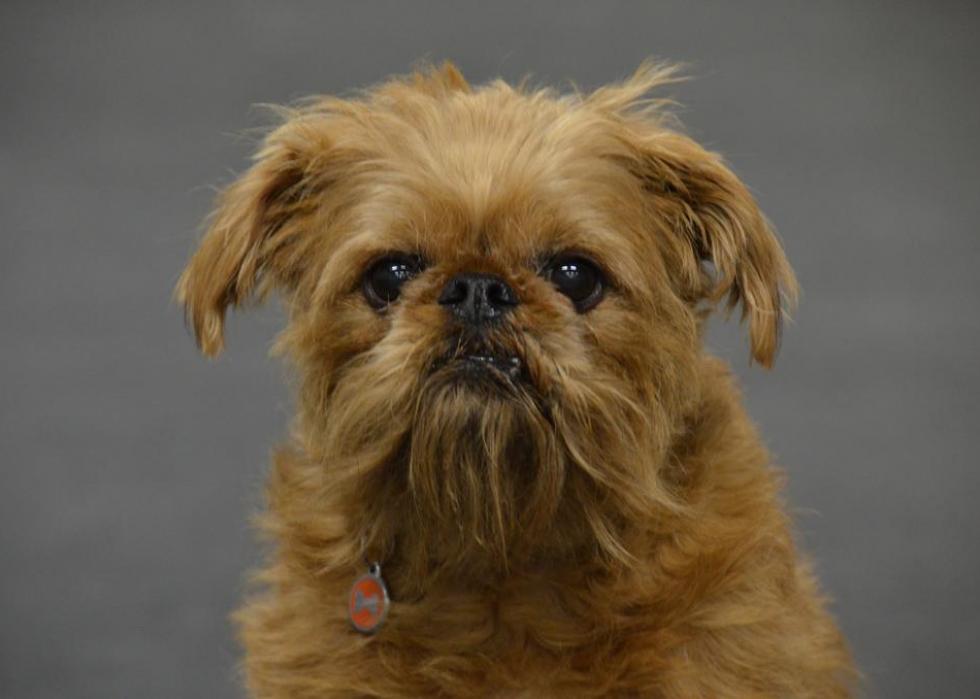 5 / 50
#46. Apollo
Rank in 2017: #46
Rank in 2016: #54
Change in rank: +8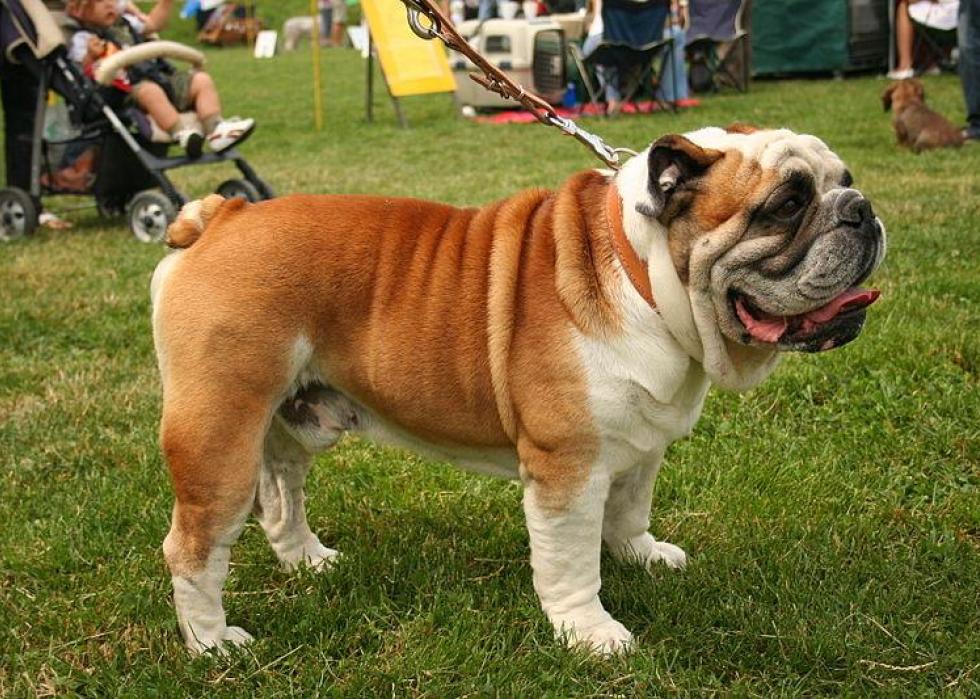 6 / 50
#45. Jasper
Rank in 2017: #45
Rank in 2016: #49
Change in rank: +4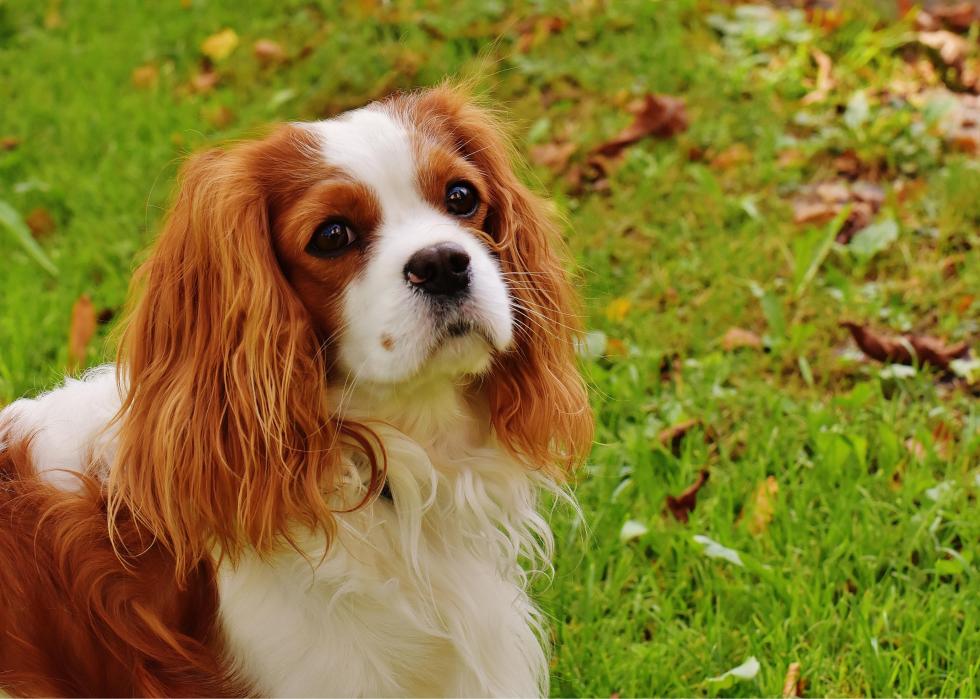 7 / 50
#44. Blue
Rank in 2017: #44
Rank in 2016: #45
Change in rank: +1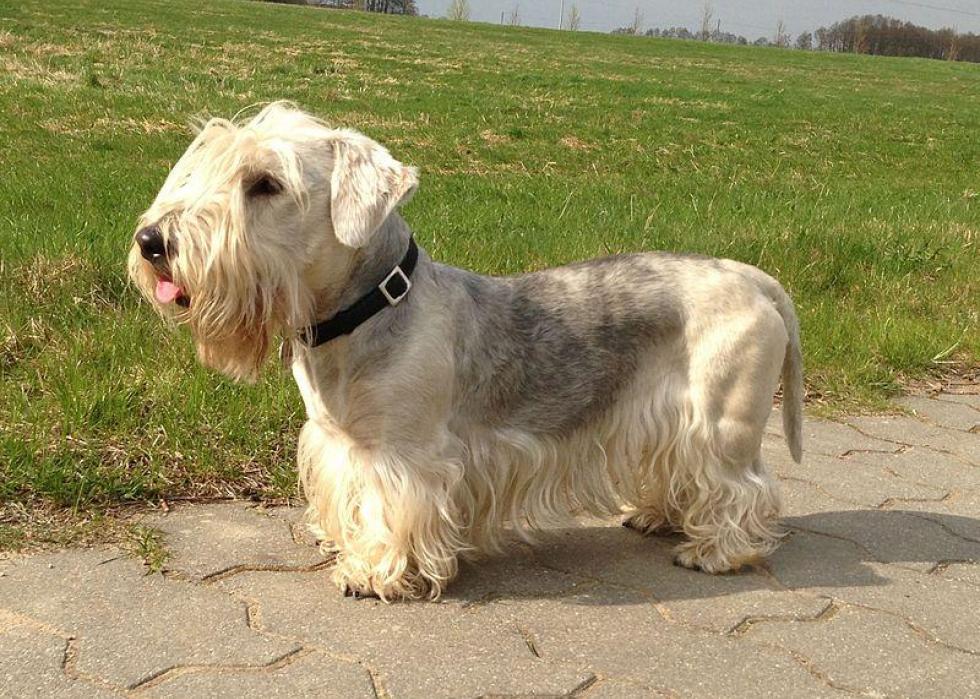 8 / 50
#43. Bandit
Rank in 2017: #43
Rank in 2016: #39
Change in rank: -4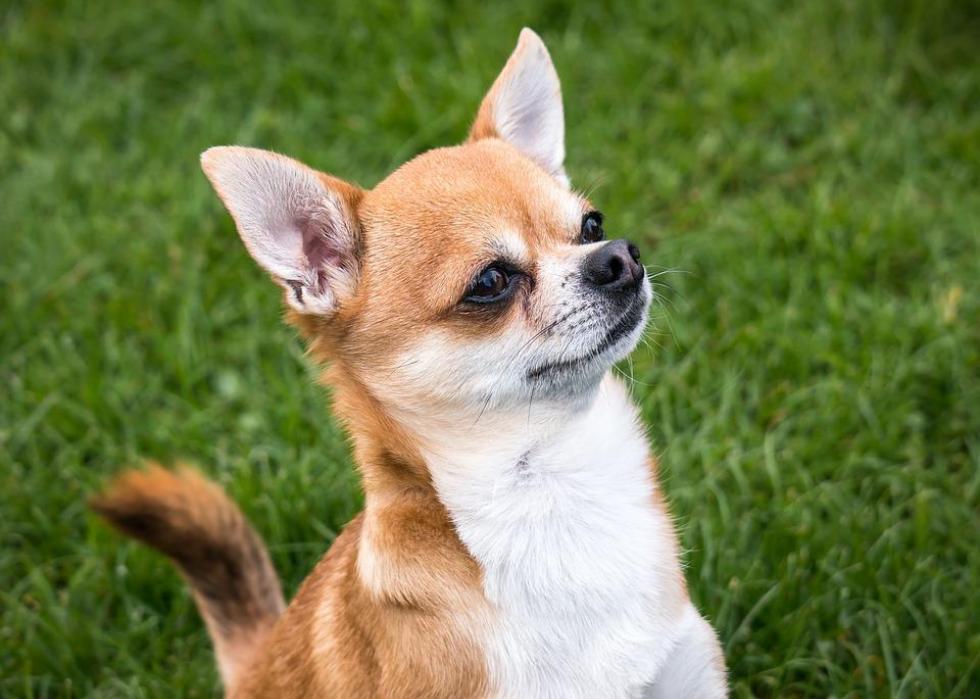 9 / 50
#42. Beau
Rank in 2017: #42
Rank in 2016: #40
Change in rank: -2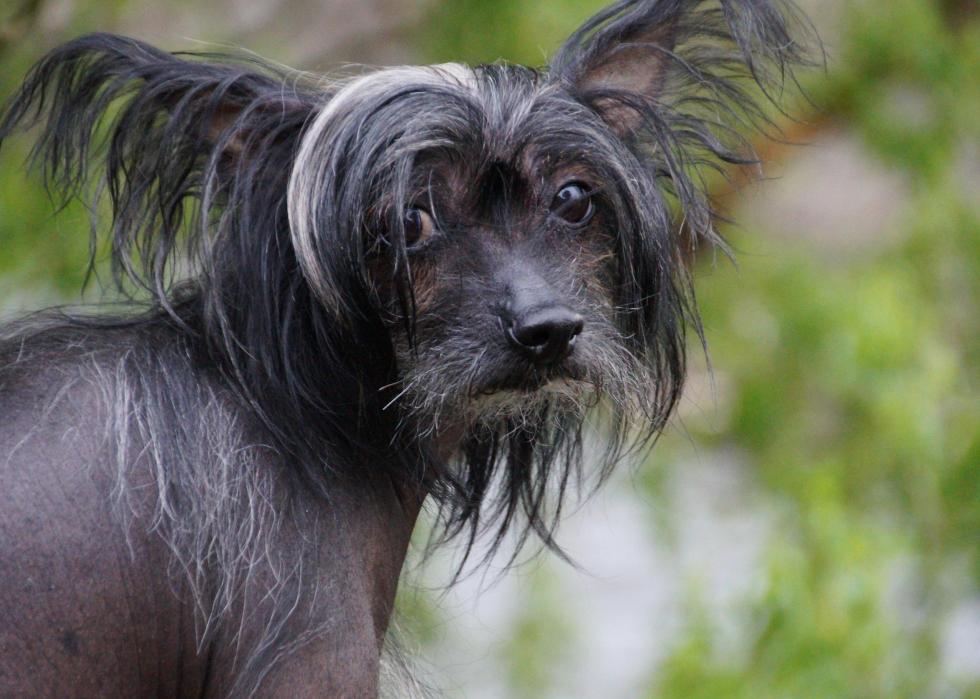 10 / 50
#41. Cody
Rank in 2017: #41
Rank in 2016: #32
Change in rank: -9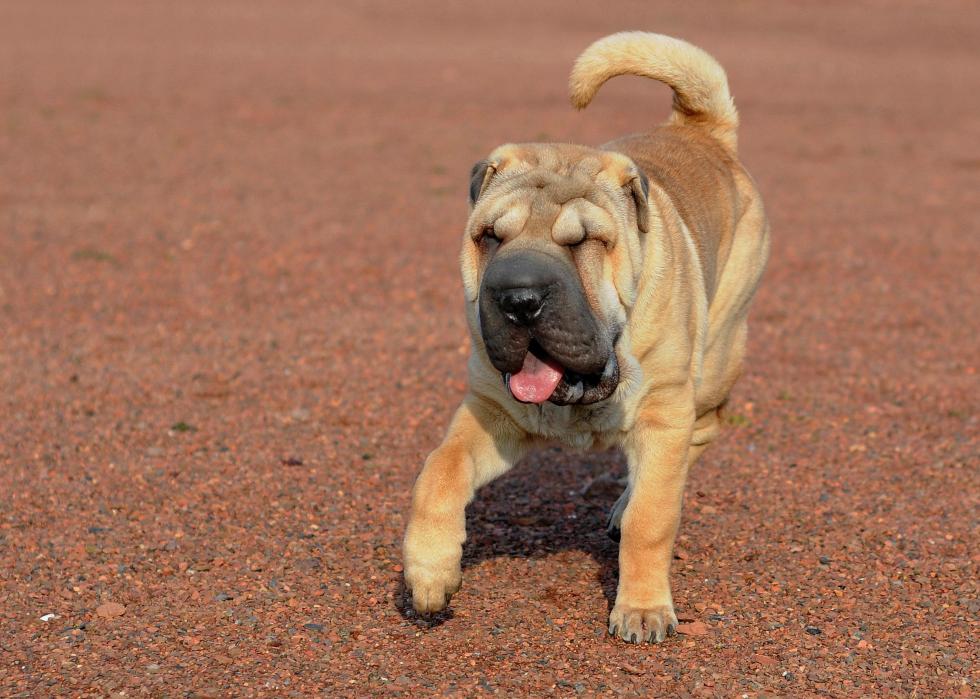 11 / 50
#40. Sam
Rank in 2017: #40
Rank in 2016: #34
Change in rank: -6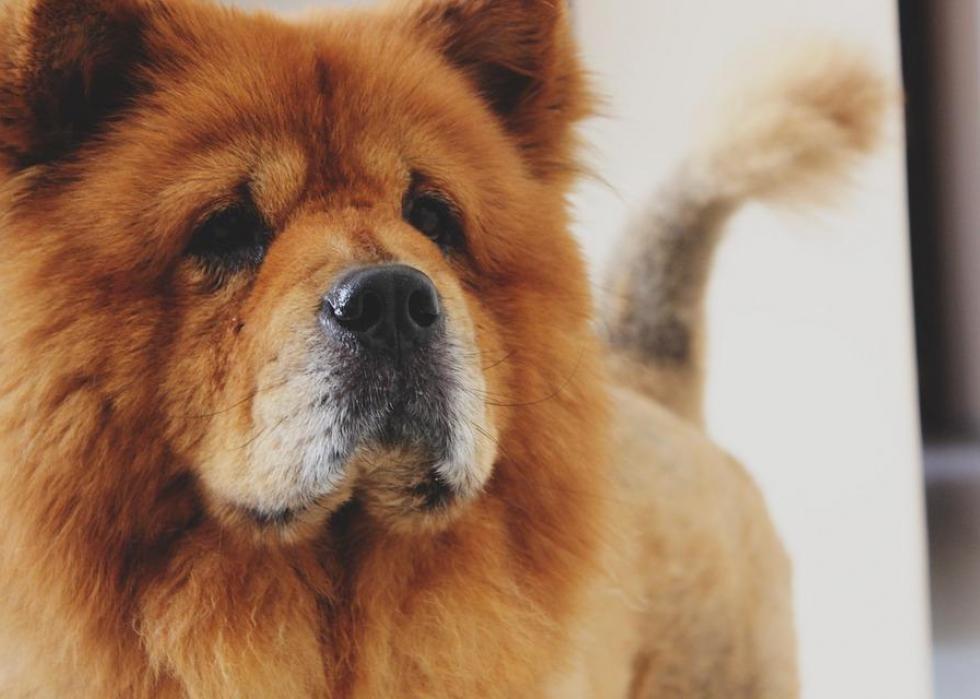 12 / 50
#39. Loki
Rank in 2017: #39
Rank in 2016: #47
Change in rank: +8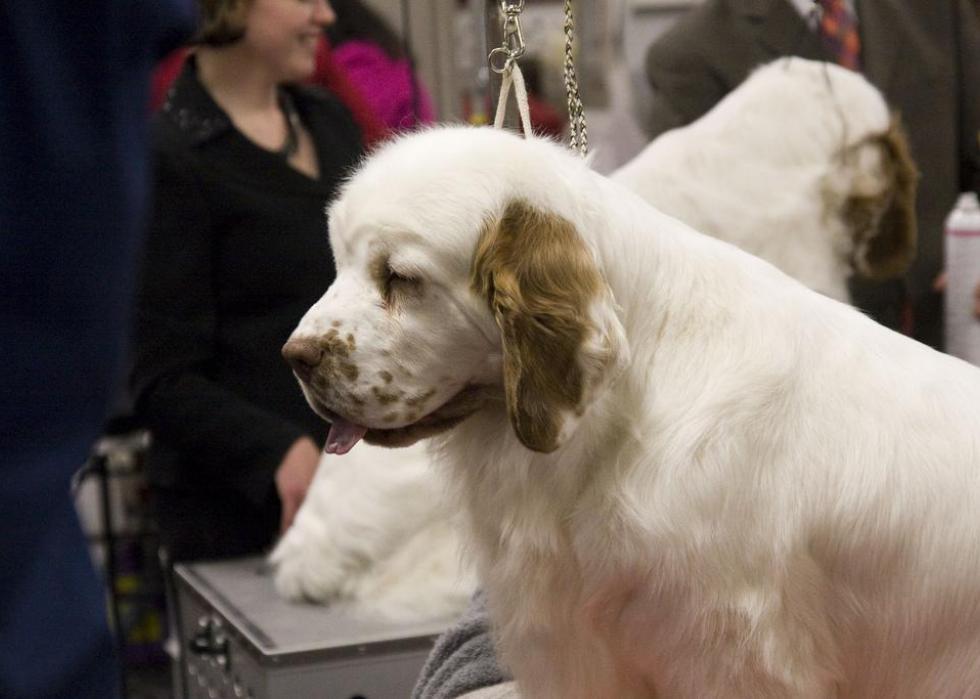 13 / 50
#38. Diesel
Rank in 2017: #38
Rank in 2016: #37
Change in rank: -1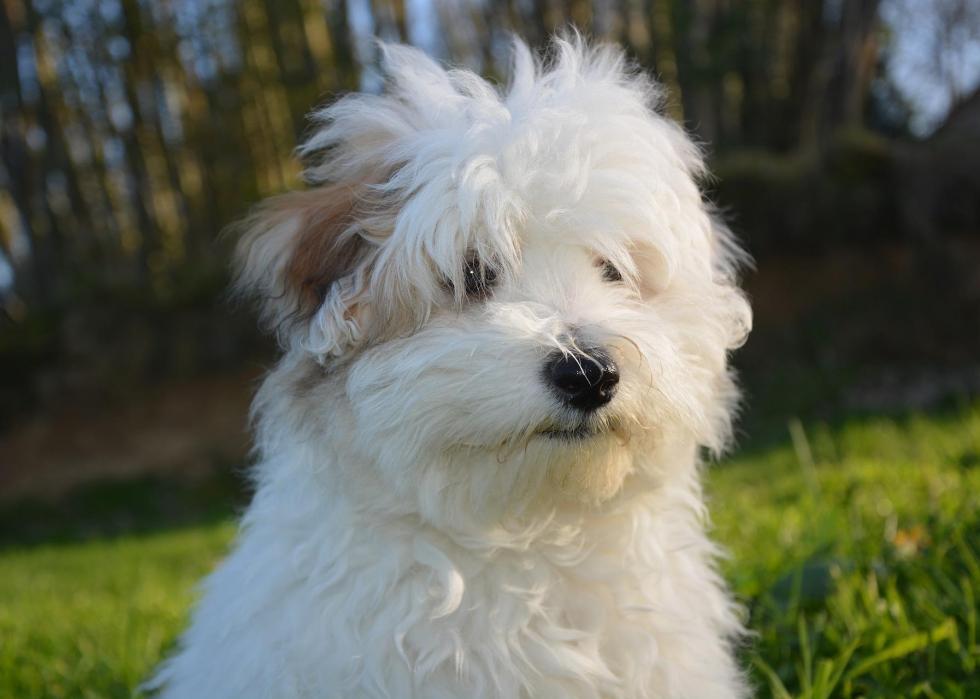 14 / 50
#37. Bruno
Rank in 2017: #37
Rank in 2016: #38
Change in rank: +1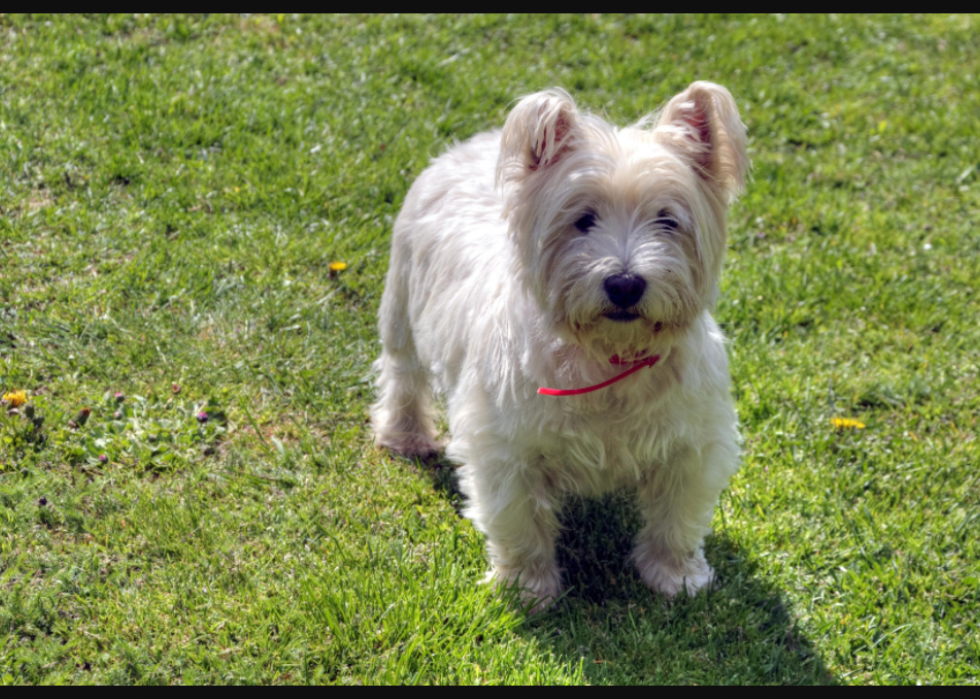 15 / 50
#36. Baxter
Rank in 2017: #36
Rank in 2016: #35
Change in rank: -1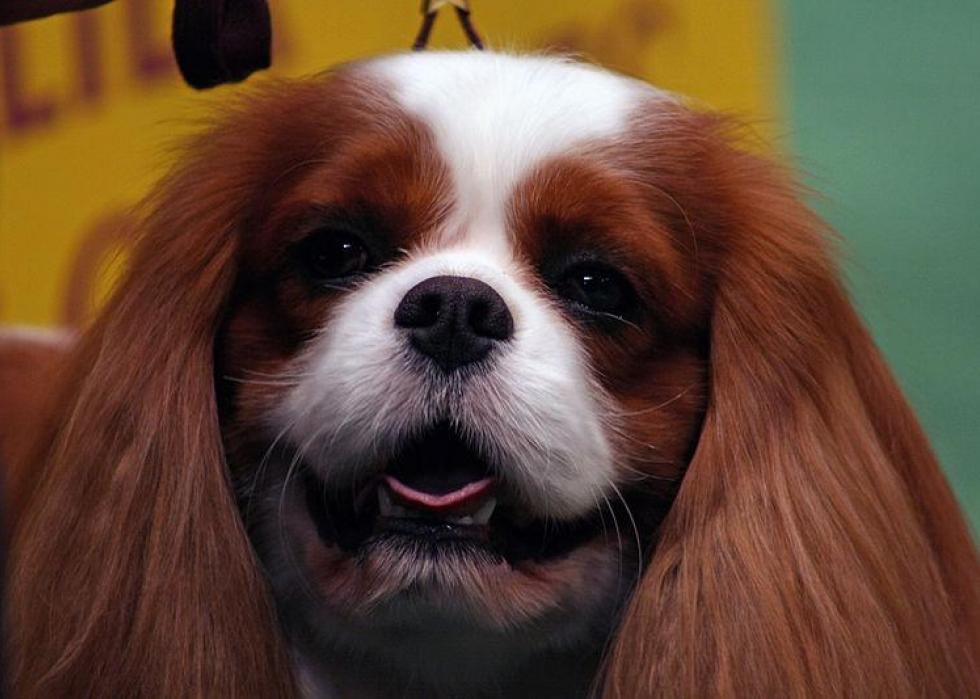 16 / 50
#35. Hank
Rank in 2017: #35
Rank in 2016: #33
Change in rank: -2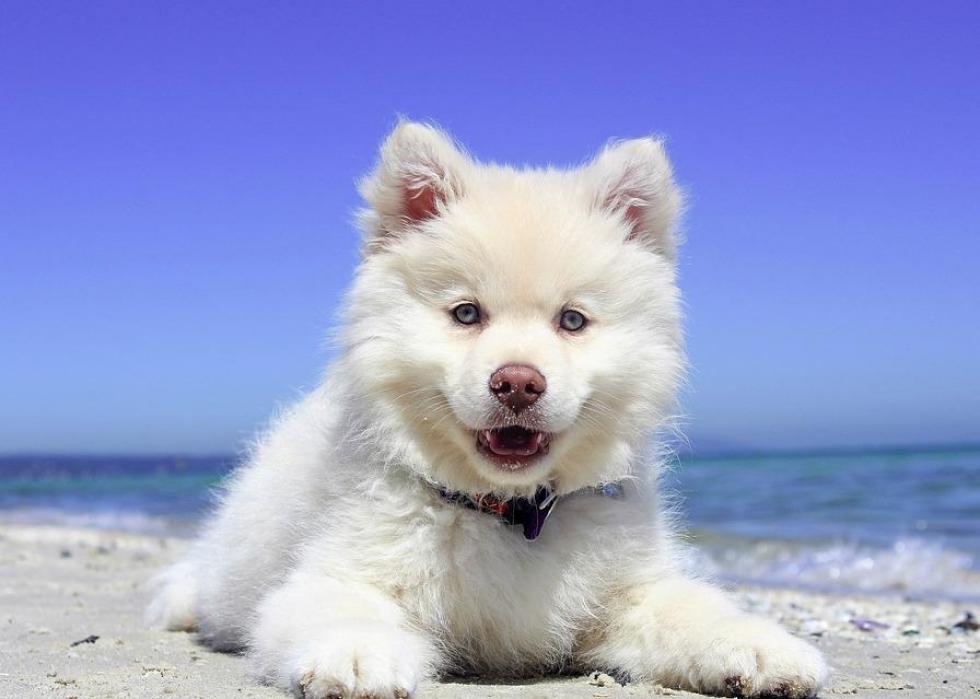 17 / 50
#34. Moose
Rank in 2017: #34
Rank in 2016: #42
Change in rank: +8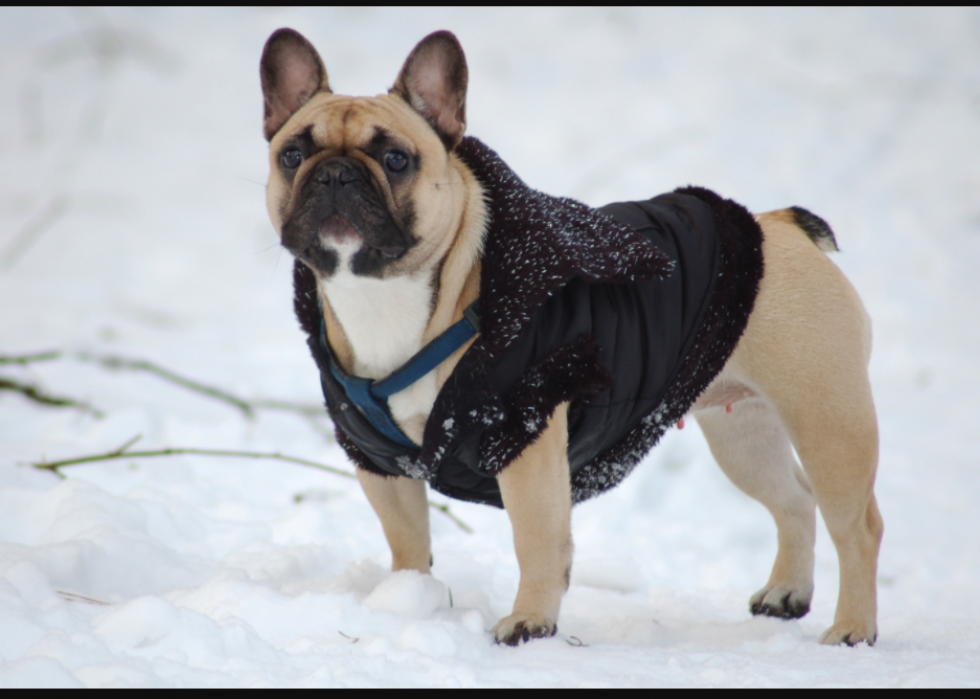 18 / 50
#33. Lucky
Rank in 2017: #33
Rank in 2016: #29
Change in rank: -4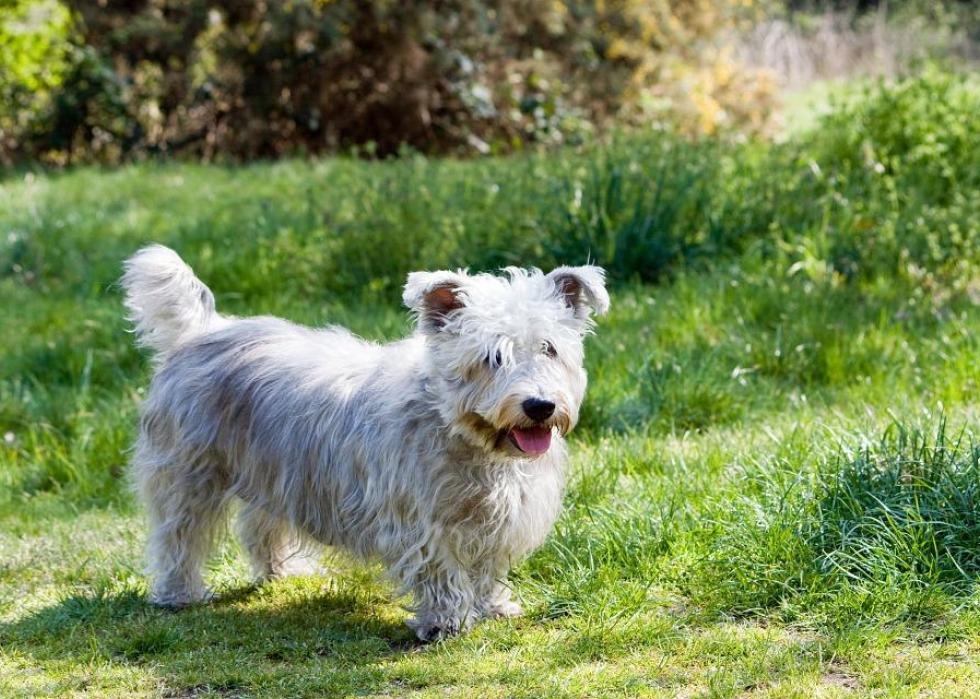 19 / 50
#32. Finn
Rank in 2017: #32
Rank in 2016: #43
Change in rank: +11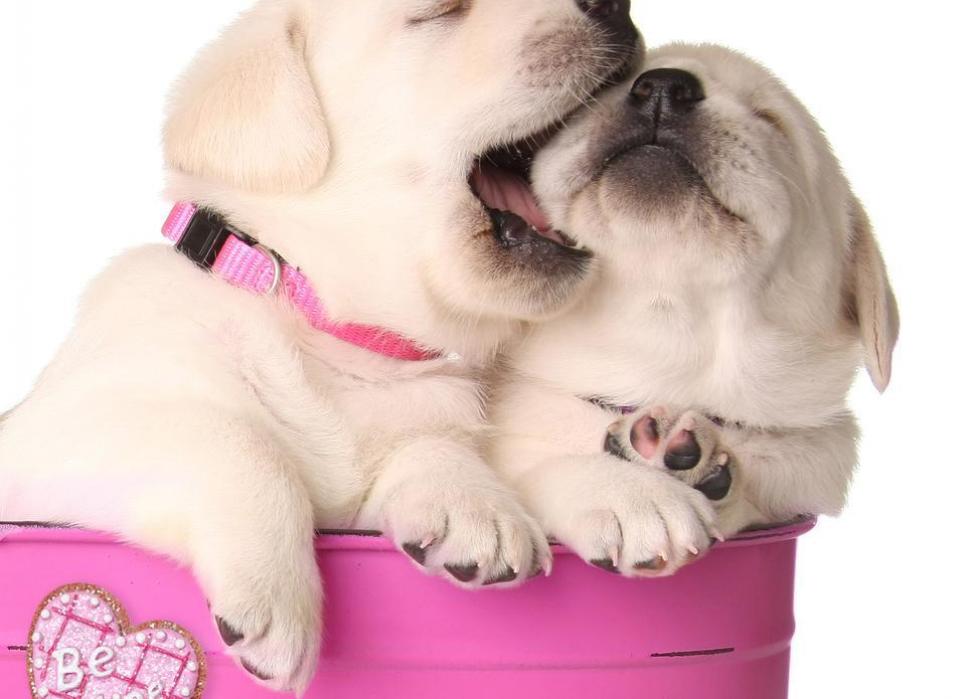 20 / 50
Hannamariah // Shutterstock
#31. Oscar
Rank in 2017: #31
Rank in 2016: #30
Change in rank: -1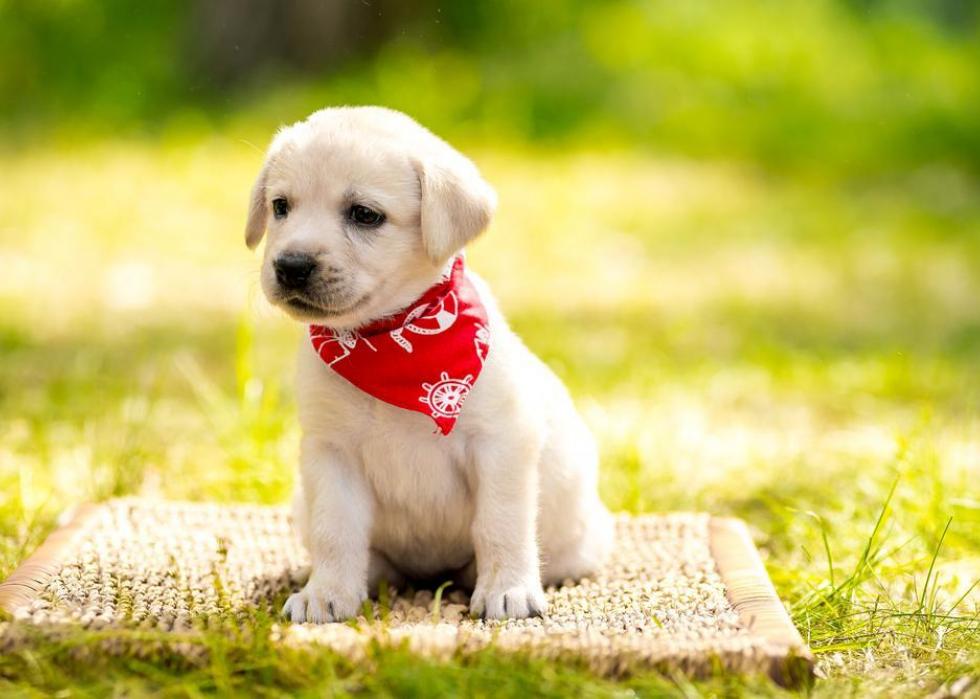 21 / 50
Helen Sushitskaya // Shutterstock
#30. Ollie
Rank in 2017: #30
Rank in 2016: #36
Change in rank: +6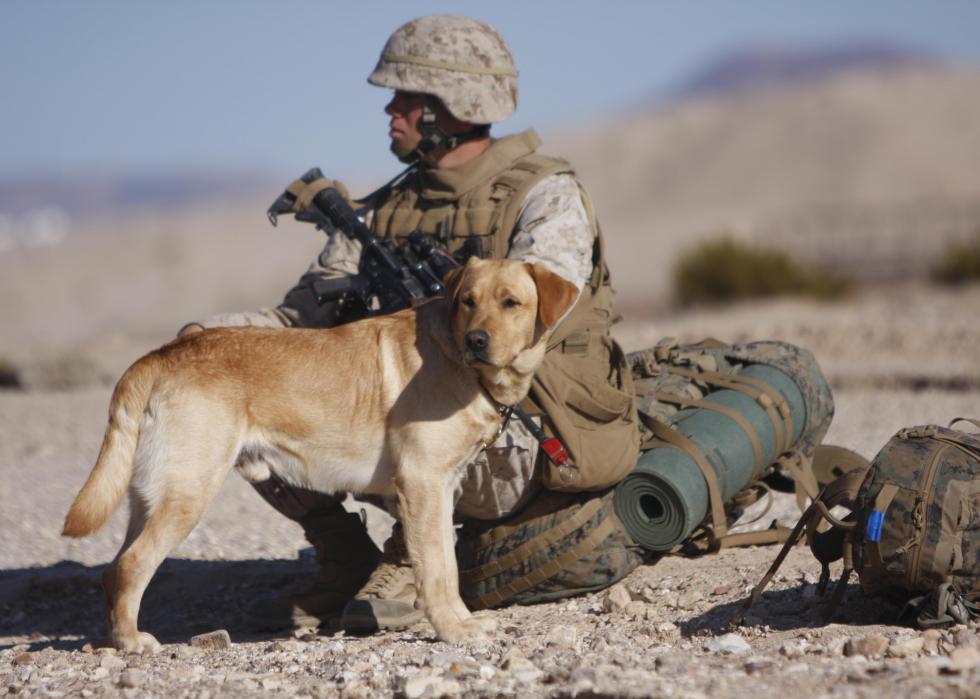 22 / 50
#29. Henry
Rank in 2017: #29
Rank in 2016: #31
Change in rank: +2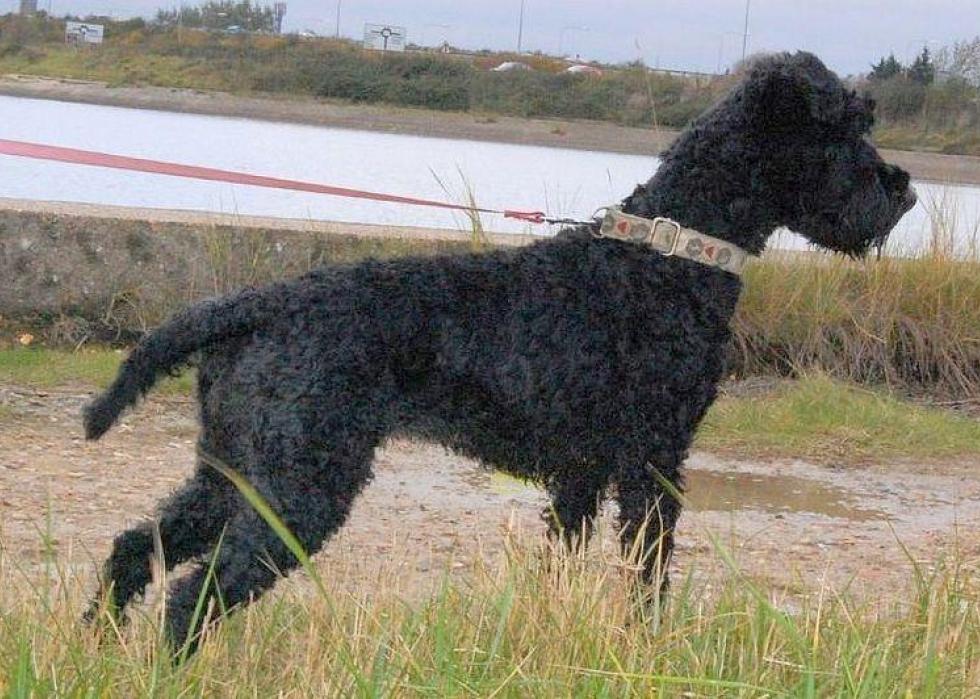 23 / 50
Bert 23 Baum//Wikimedia Commons
#28. Jackson
Rank in 2017: #28
Rank in 2016: #25
Change in rank: -3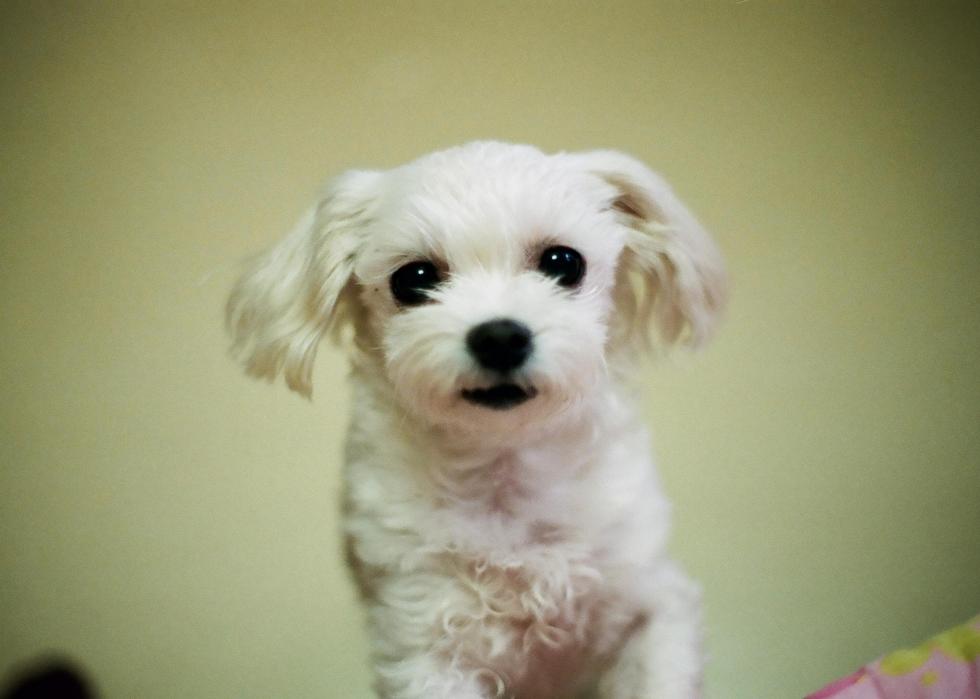 24 / 50
#27. Bailey
Rank in 2017: #27
Rank in 2016: #26
Change in rank: -1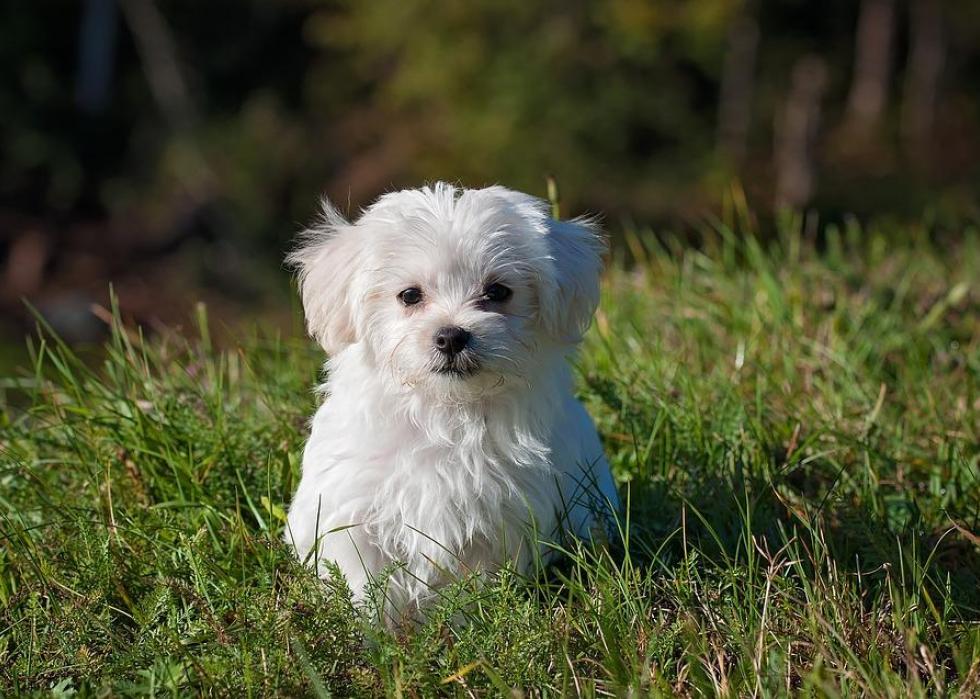 25 / 50
#26. Harley
Rank in 2017: #26
Rank in 2016: #27
Change in rank: +1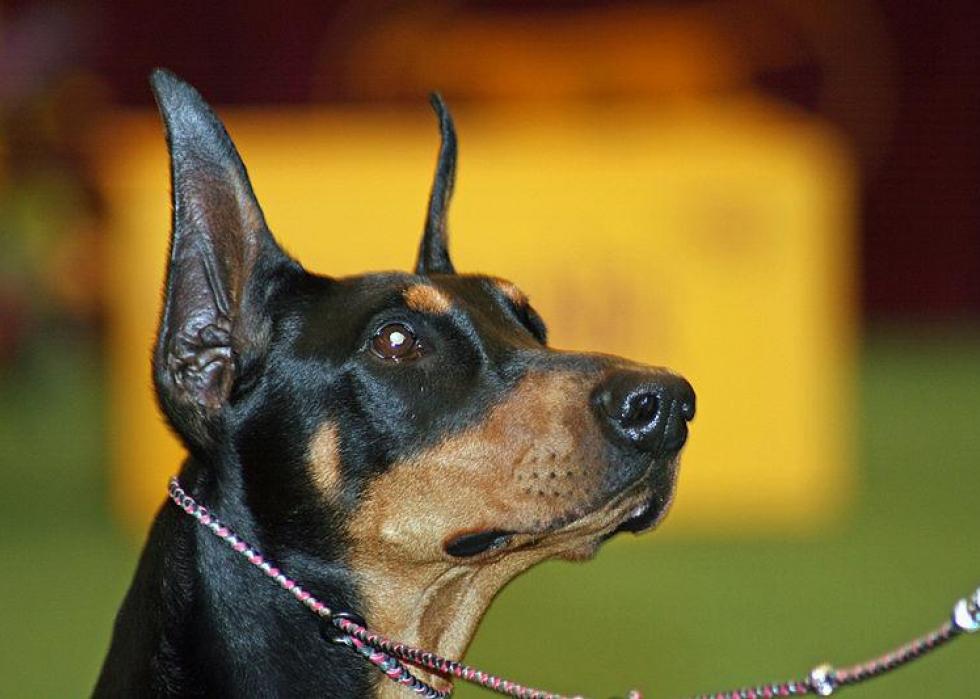 26 / 50
#25. Buster
Rank in 2017: #25
Rank in 2016: #23
Change in rank: -2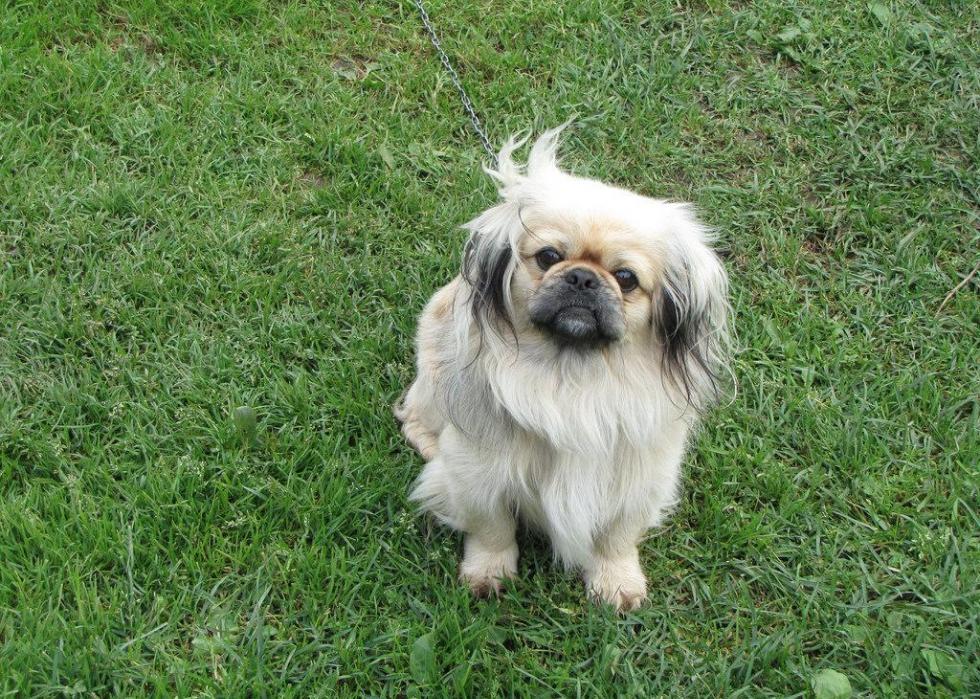 27 / 50
#24. Gus
Rank in 2017: #24
Rank in 2016: #28
Change in rank: +4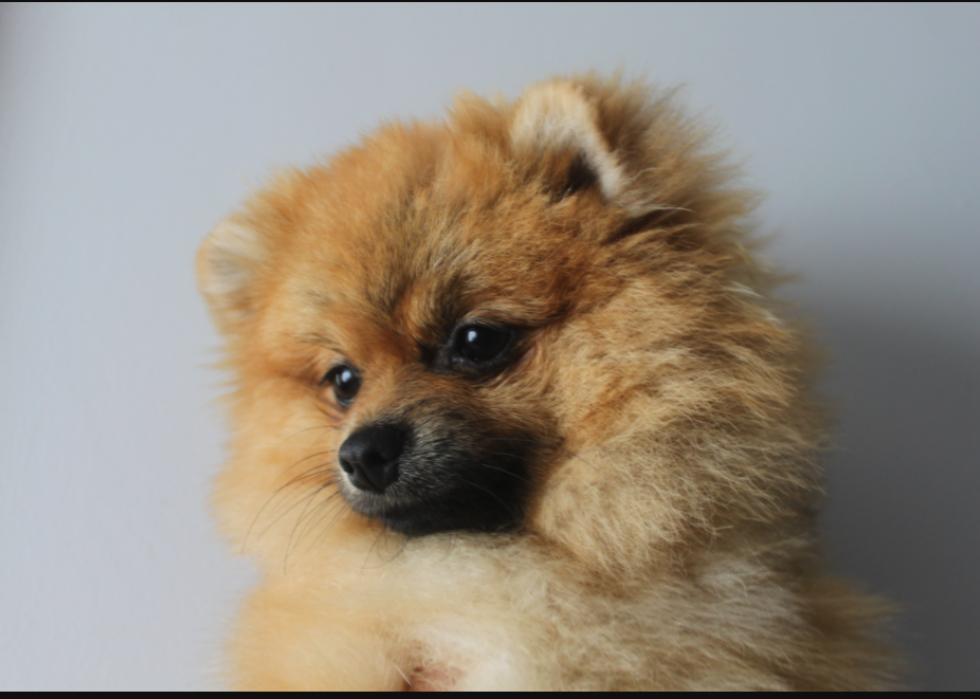 28 / 50
#23. Riley
Rank in 2017: #23
Rank in 2016: #21
Change in rank: -2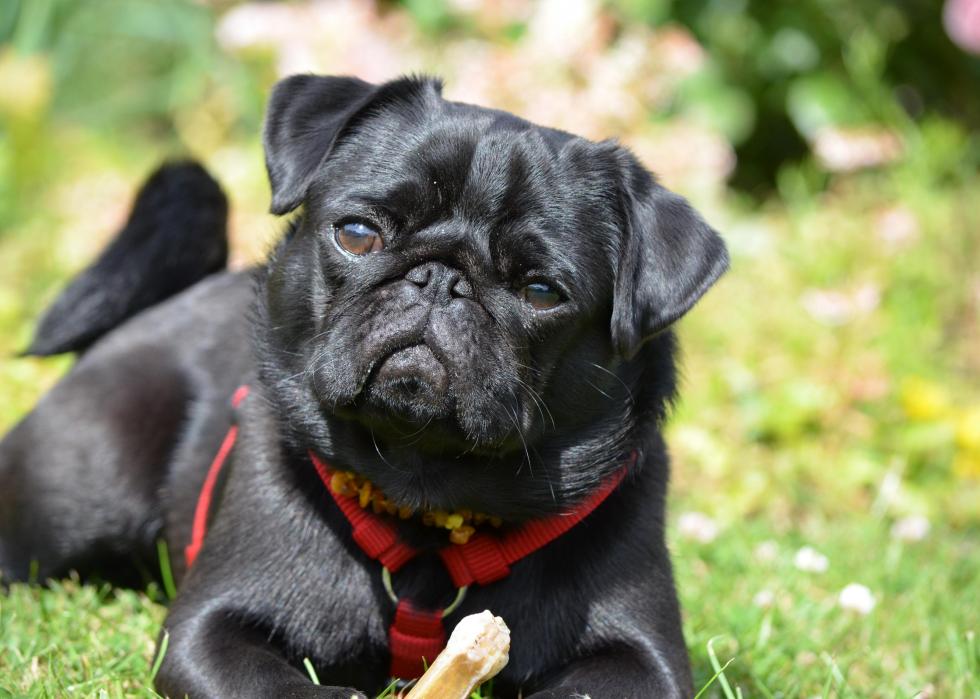 29 / 50
#22. Dexter
Rank in 2017: #22
Rank in 2016: #18
Change in rank: -4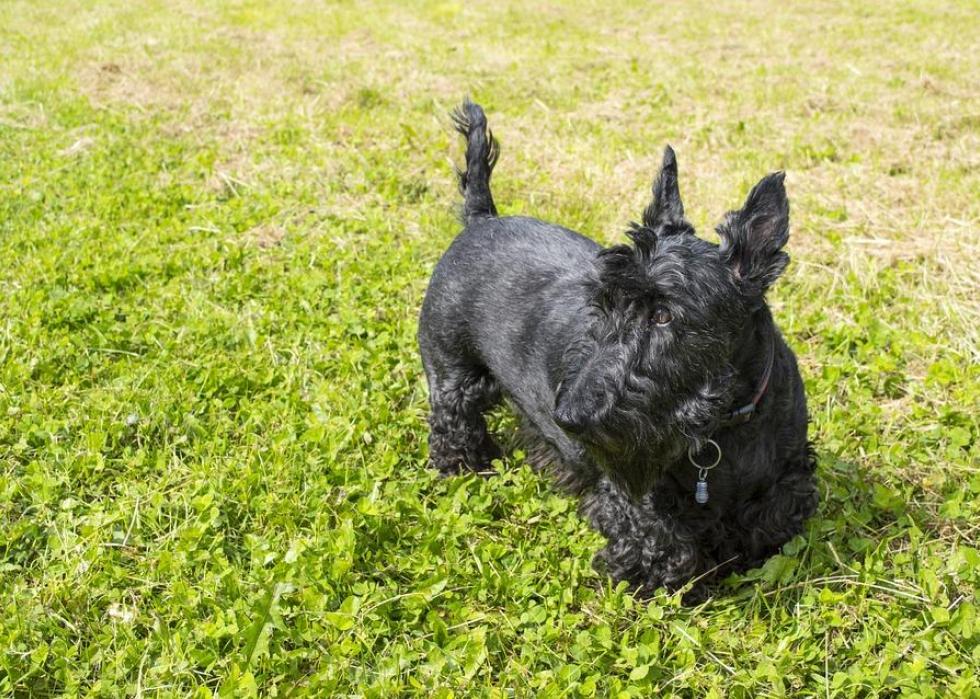 30 / 50
#21. Jake
Rank in 2017: #21
Rank in 2016: #15
Change in rank: -6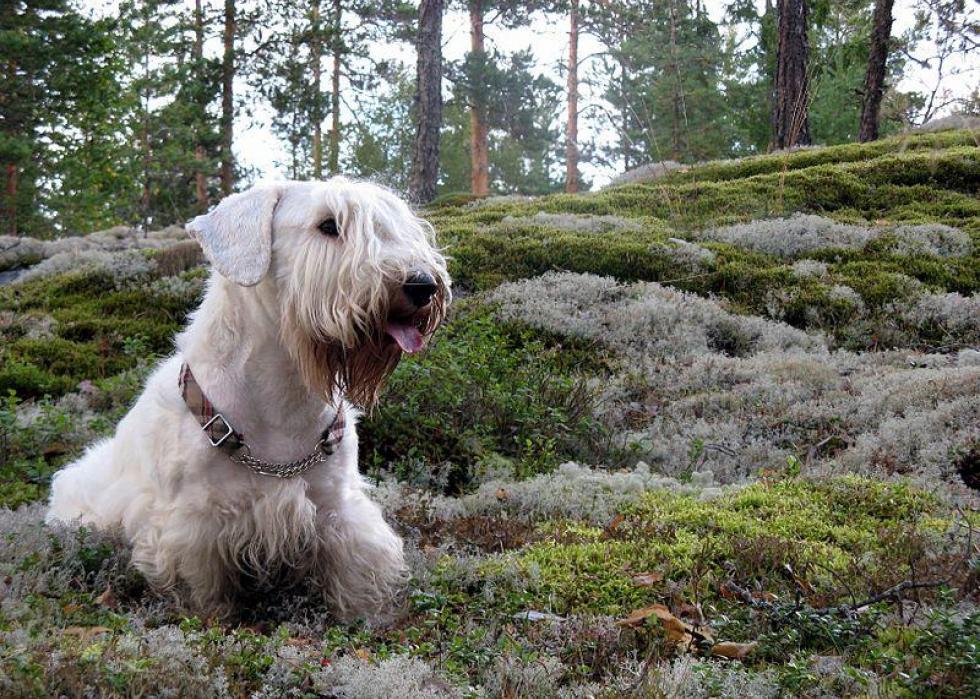 31 / 50
Ionwind // Wikimedia Commons
#20. Murphy
Rank in 2017: #20
Rank in 2016: #24
Change in rank: +4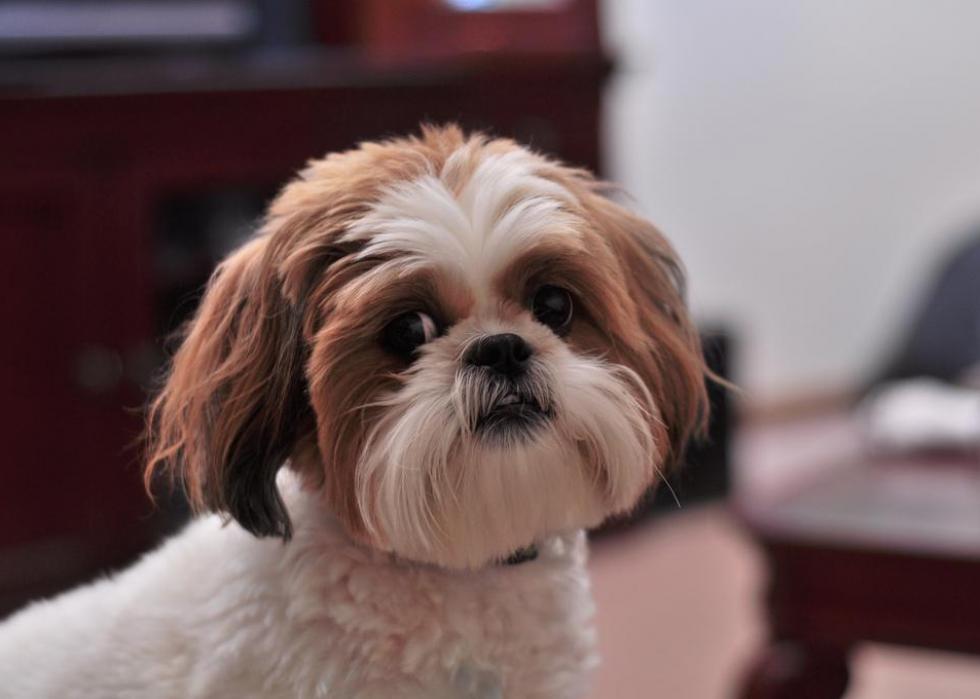 32 / 50
#19. Louie
Rank in 2017: #19
Rank in 2016: #20
Change in rank: +1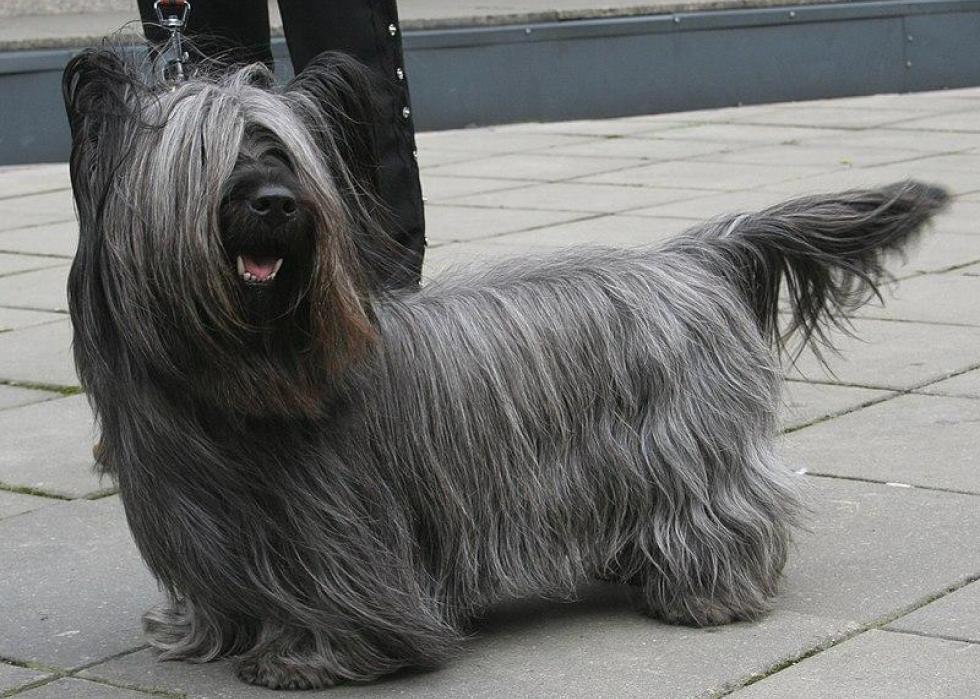 33 / 50
#18. Zeus
Rank in 2017: #18
Rank in 2016: #19
Change in rank: +1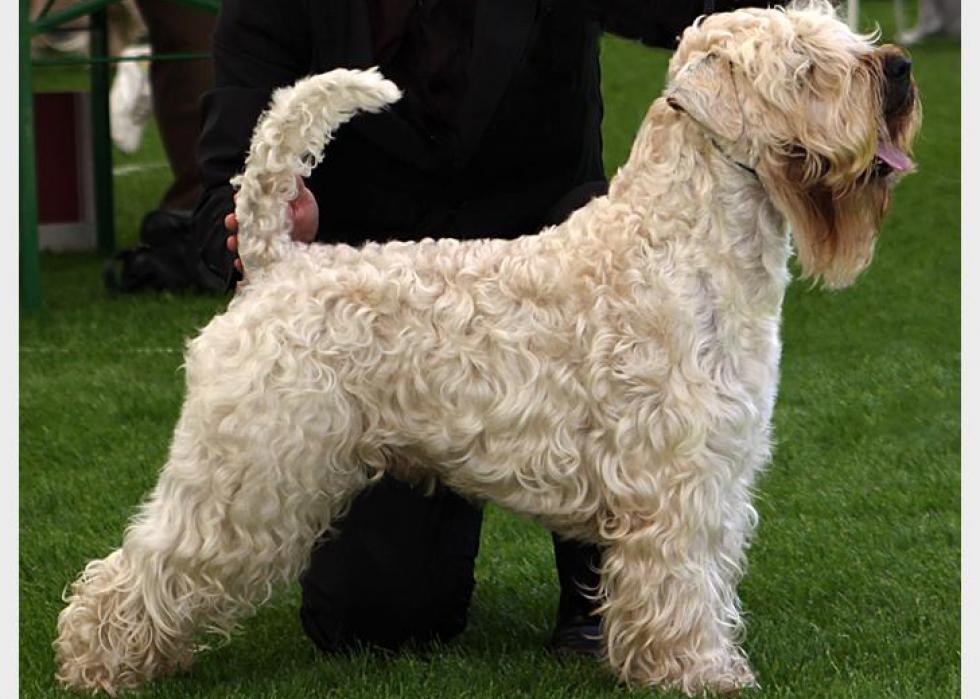 34 / 50
#17. Jax
Rank in 2017: #17
Rank in 2016: #17
Change in rank: 0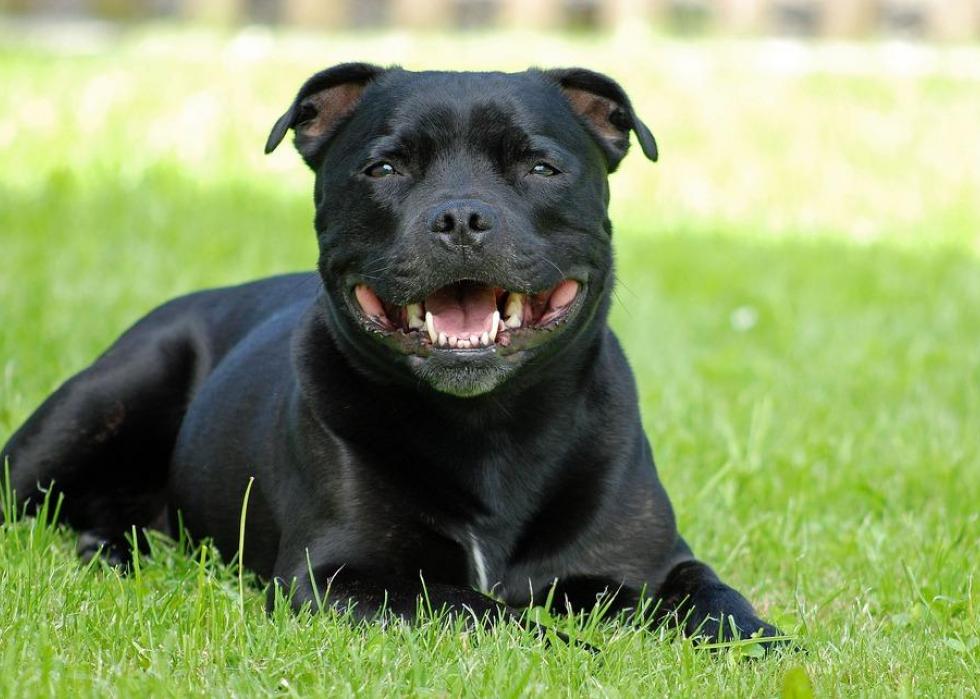 35 / 50
#16. Winston
Rank in 2017: #16
Rank in 2016: #22
Change in rank: +6
36 / 50
#15. Leo
Rank in 2017: #15
Rank in 2016: #16
Change in rank: +1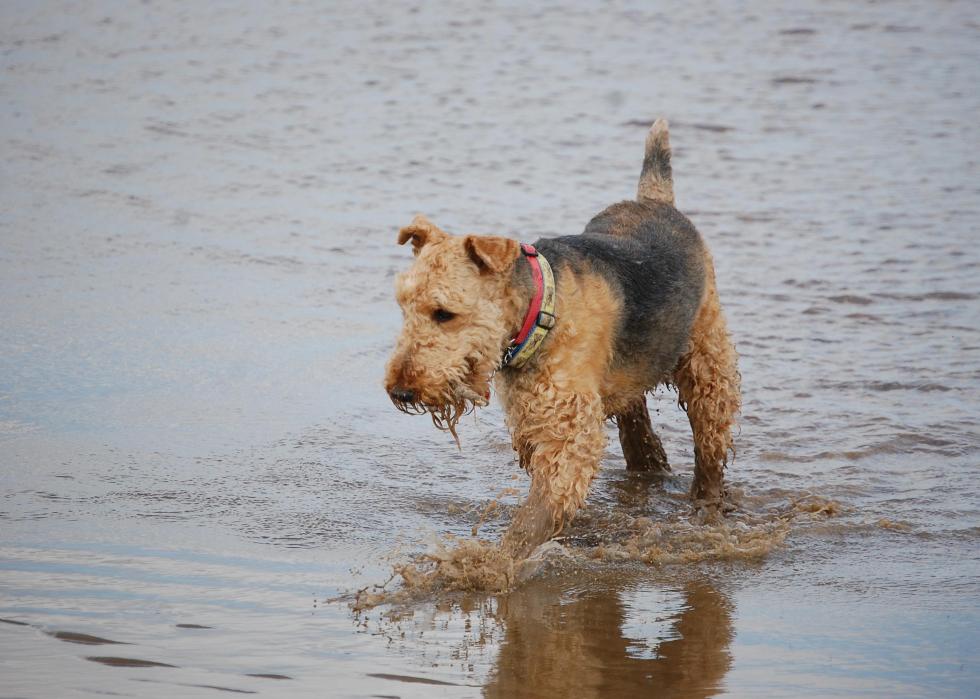 37 / 50
#14. Teddy
Rank in 2017: #14
Rank in 2016: #14
Change in rank: 0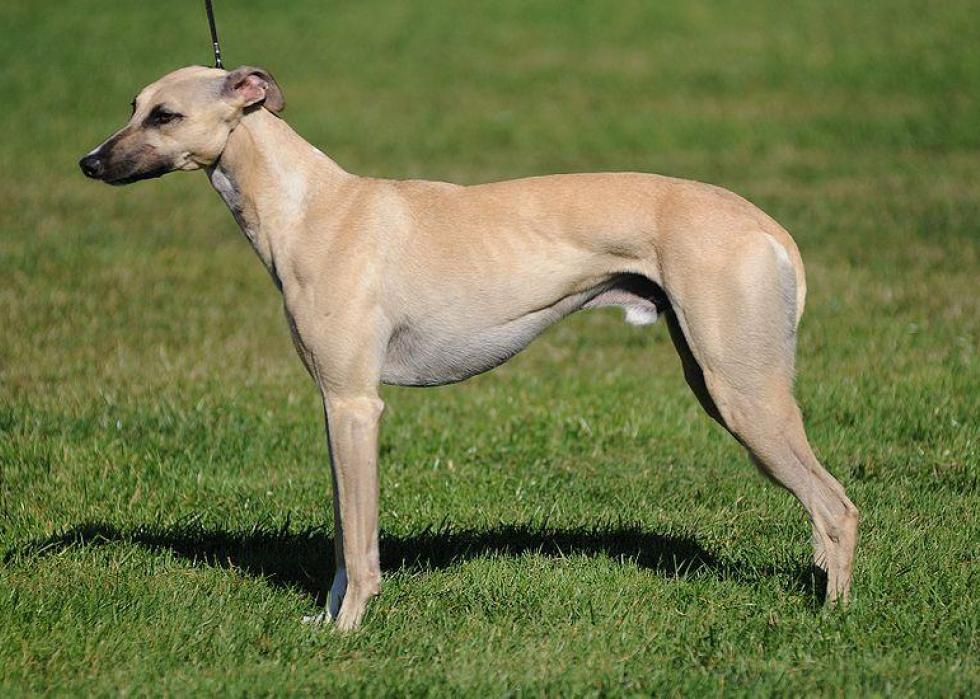 38 / 50
#13. Milo
Rank in 2017: #13
Rank in 2016: #13
Change in rank: 0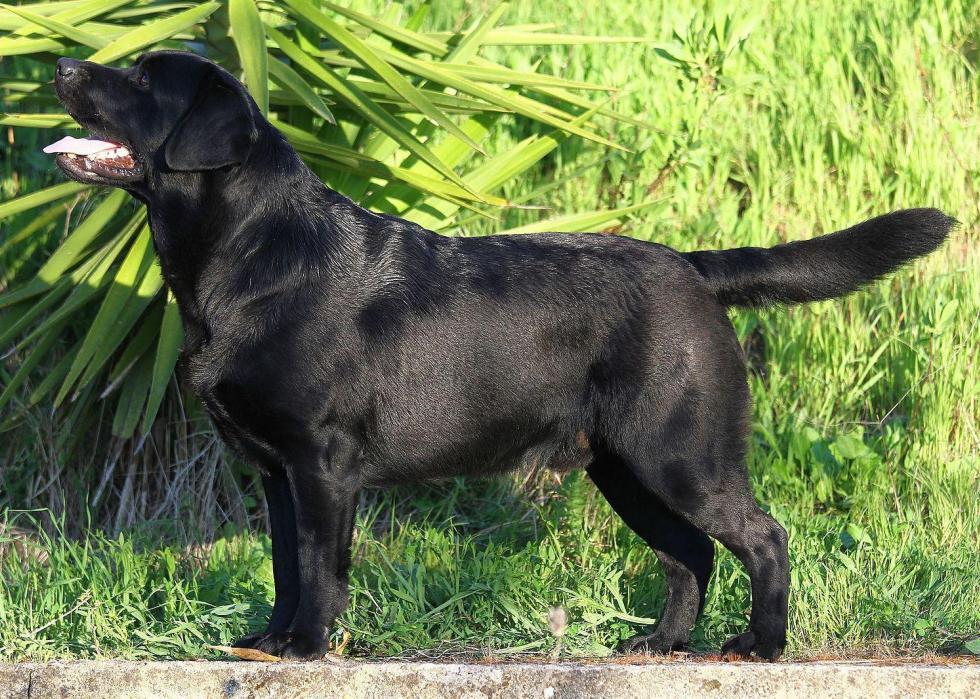 39 / 50
Giuseppe Pitzus // Wikimedia Commons
#12. Bentley
Rank in 2017: #12
Rank in 2016: #12
Change in rank: 0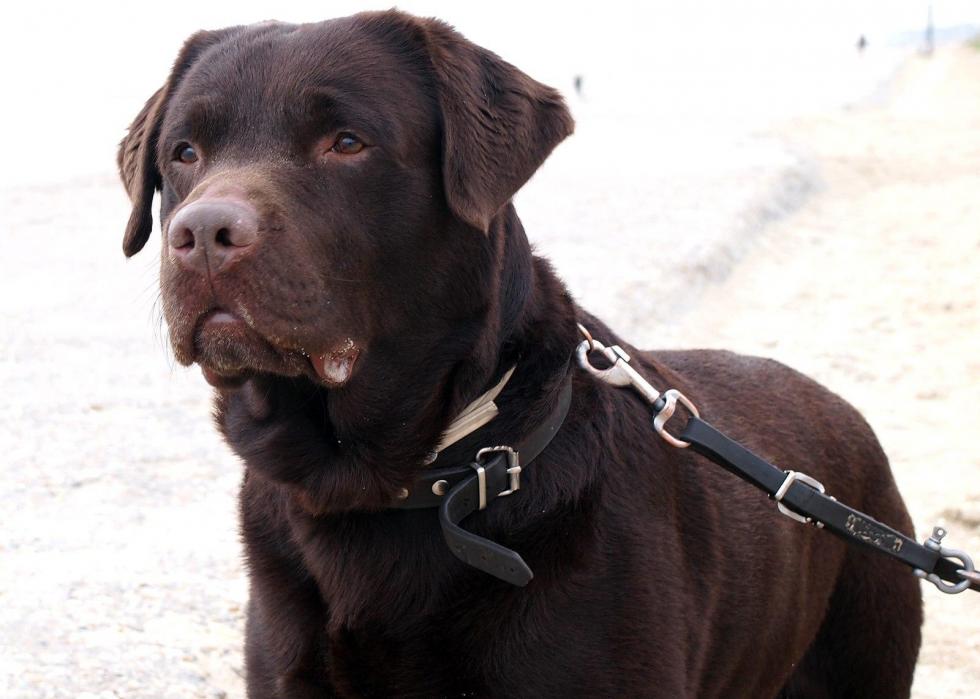 40 / 50
J187B // Wikimedia Commons
#11. Toby
Rank in 2017: #11
Rank in 2016: #9
Change in rank: -2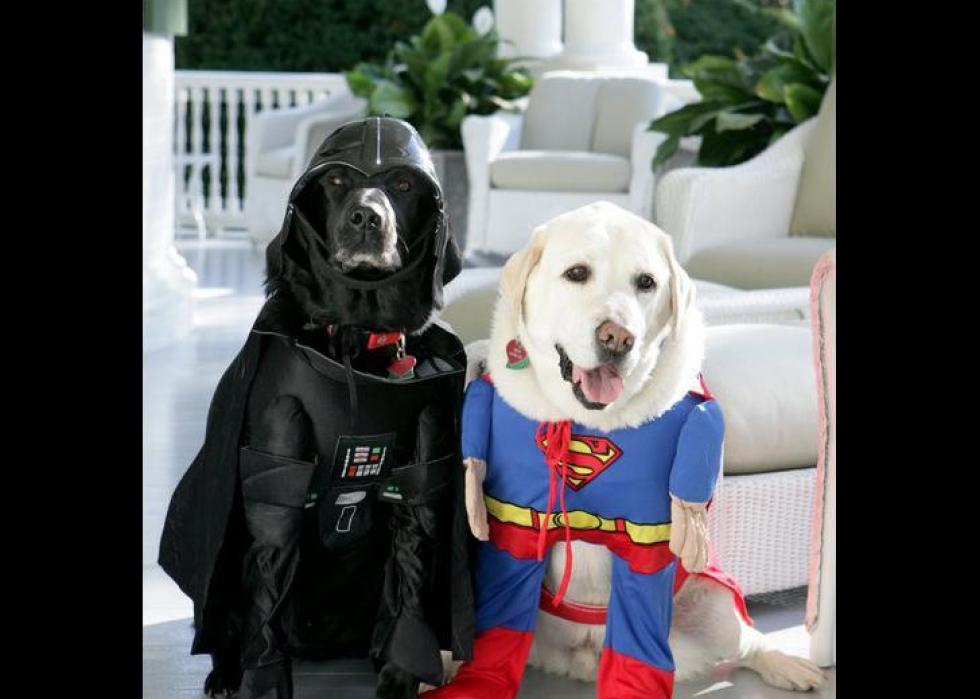 41 / 50
David Bohrer // White House
#10. Duke
Rank in 2017: #10
Rank in 2016: #8
Change in rank: -2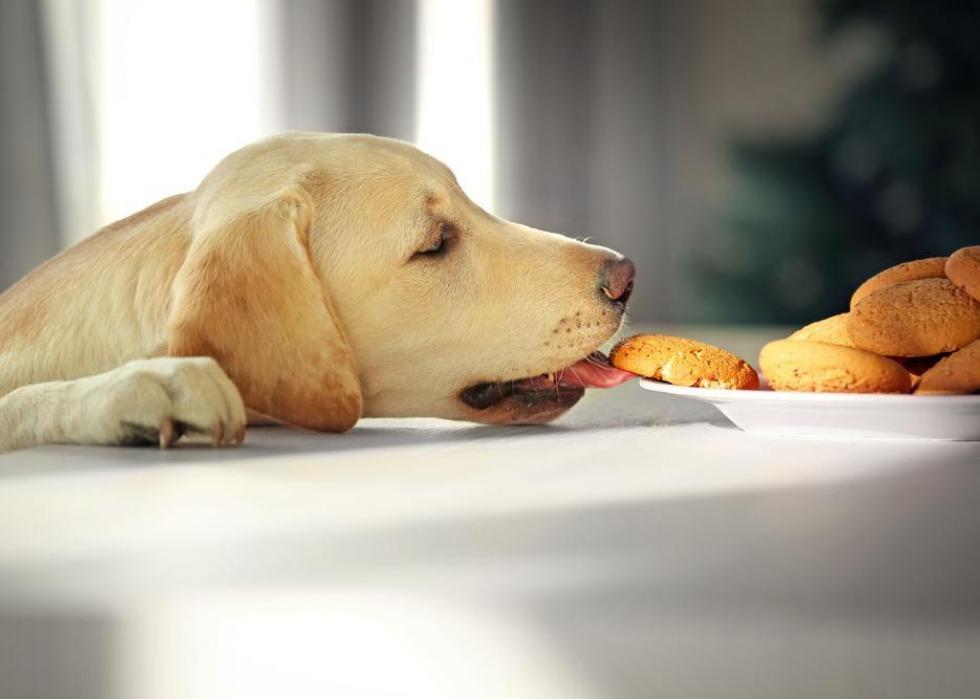 42 / 50
AfricaStudio // Shutterstock
#9. Oliver
Rank in 2017: #9
Rank in 2016: #11
Change in rank: +2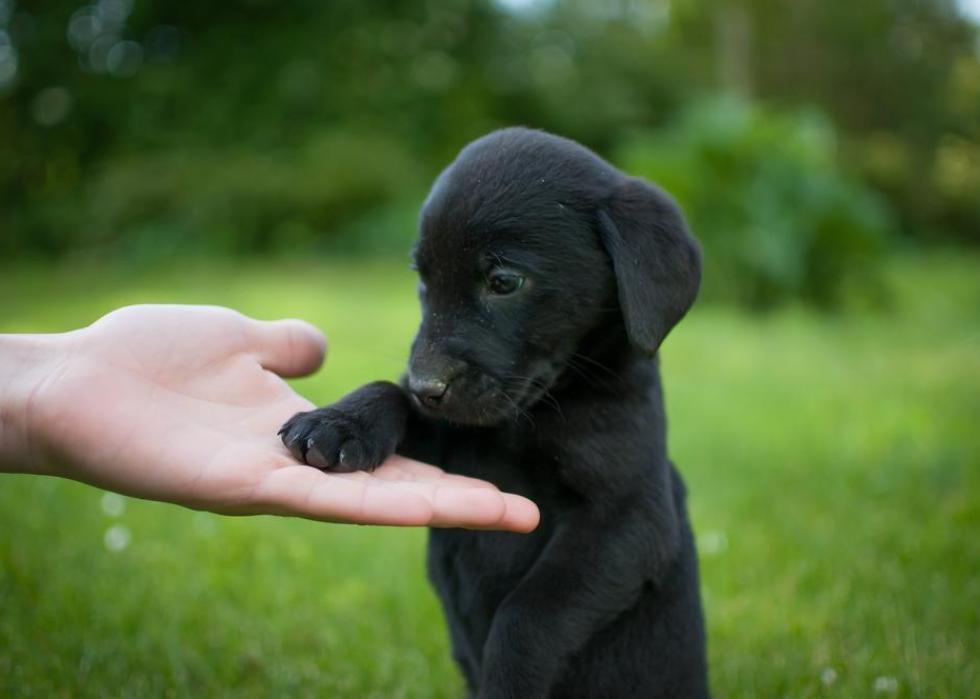 43 / 50
artemrybcha // SHutterstock
#8. Tucker
Rank in 2017: #8
Rank in 2016: #10
Change in rank: +2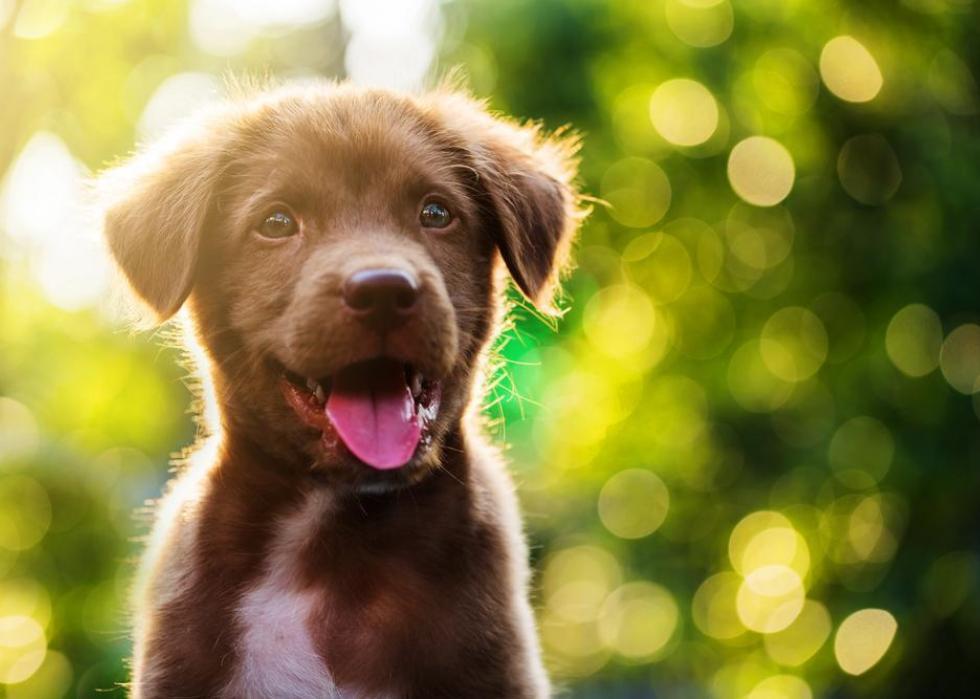 44 / 50
Blanscape // Shutterstock
#7. Bear
Rank in 2017: #7
Rank in 2016: #7
Change in rank: 0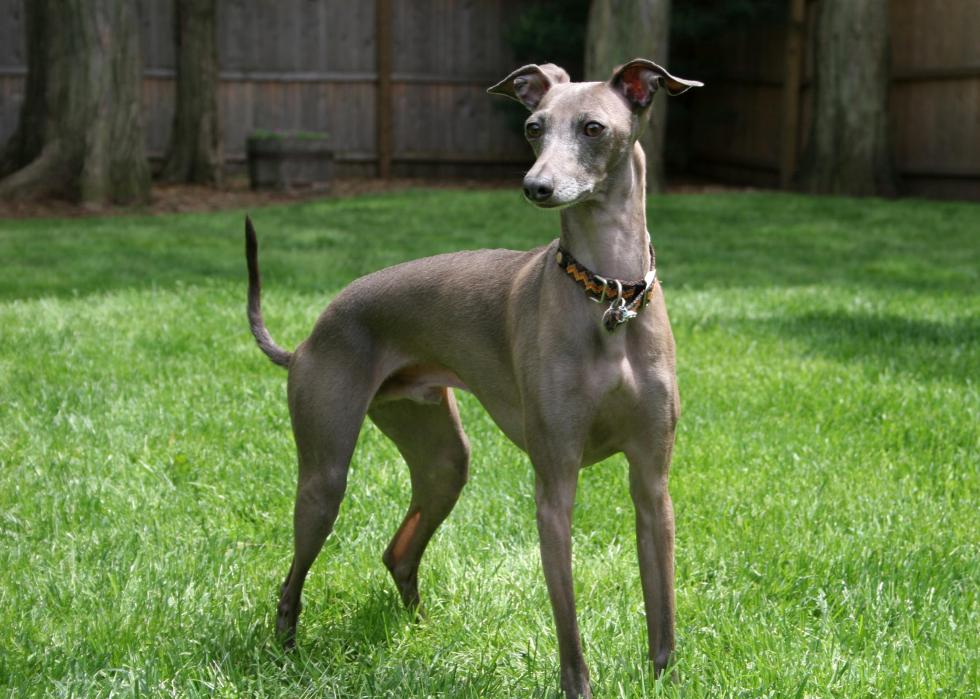 45 / 50
#6. Rocky
Rank in 2017: #6
Rank in 2016: #6
Change in rank: 0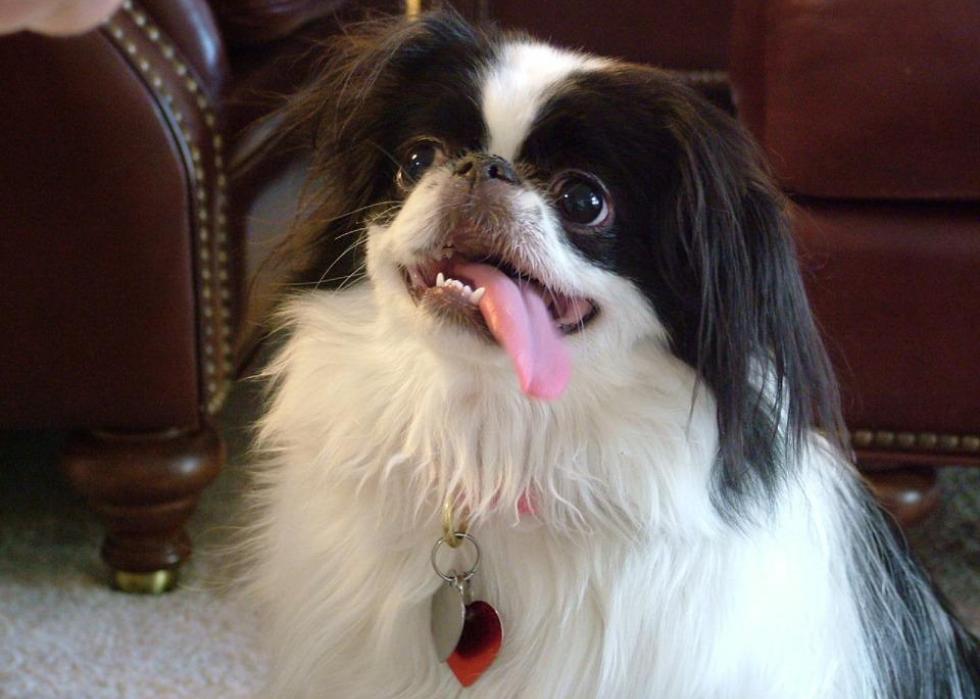 46 / 50
#5. Jack
Rank in 2017: #5
Rank in 2016: #5
Change in rank: 0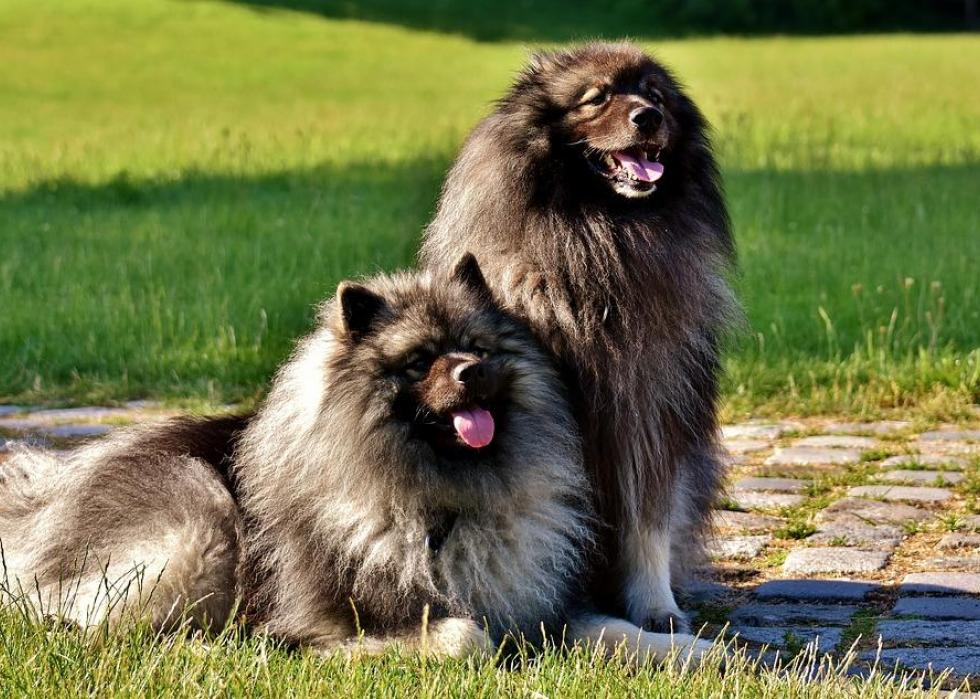 47 / 50
#4. Buddy
Rank in 2017: #4
Rank in 2016: #3
Change in rank: -1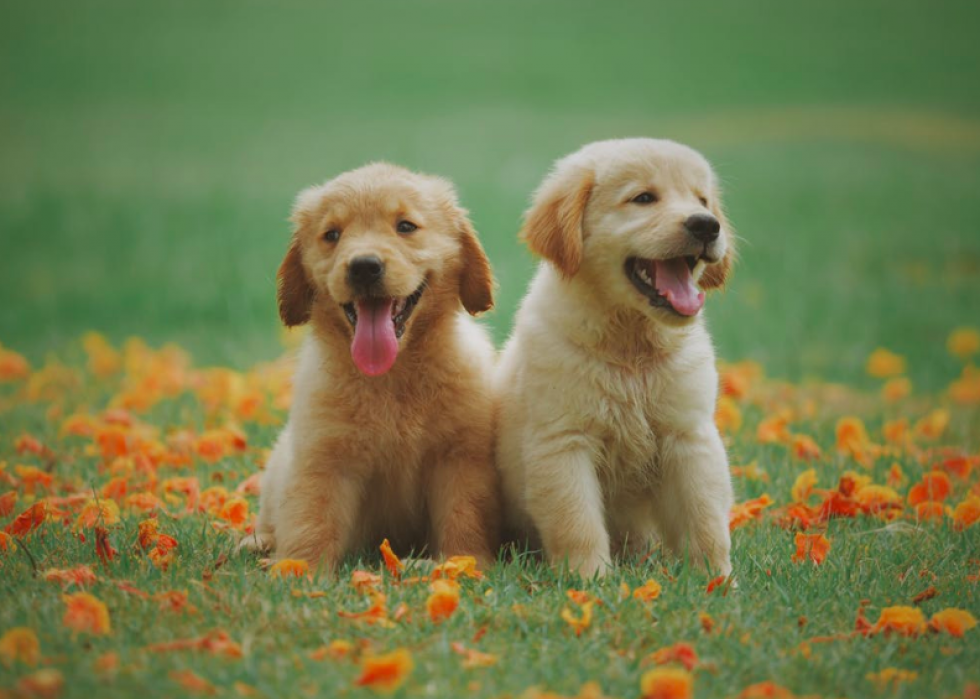 48 / 50
#3. Cooper
Rank in 2017: #3
Rank in 2016: #4
Change in rank: +1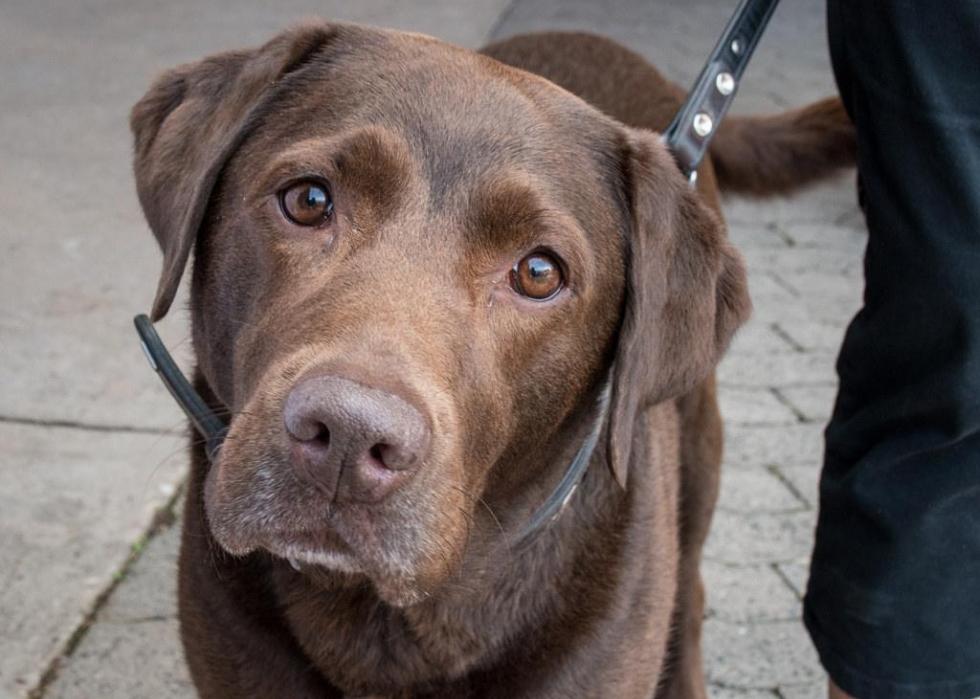 49 / 50
Günter Hentschel // Flickr
#2. Charlie
Rank in 2017: #2
Rank in 2016: #2
Change in rank: 0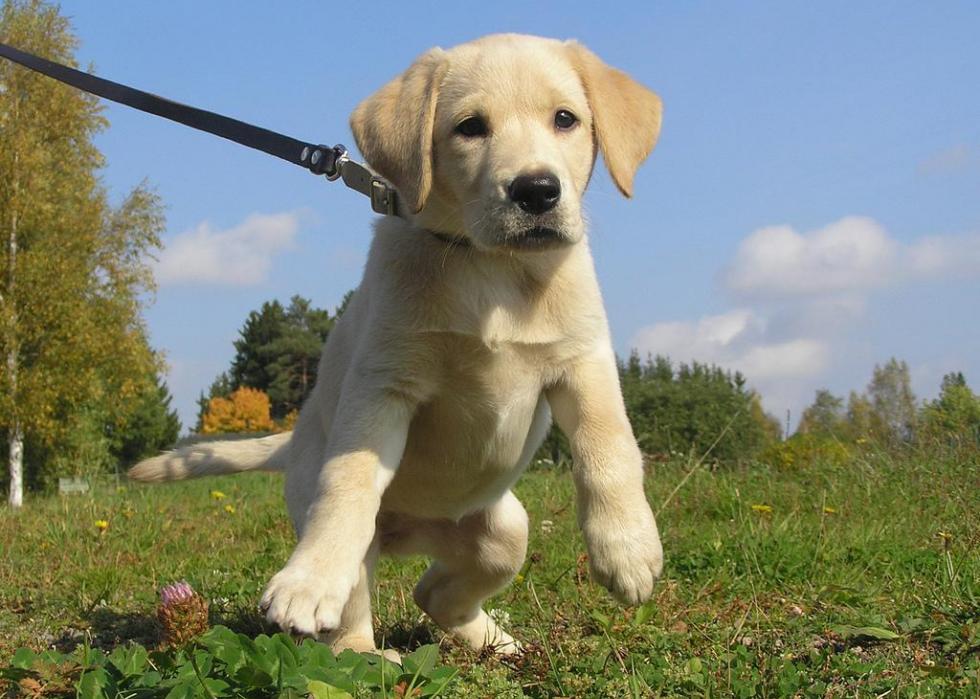 50 / 50
#1. Max
Rank in 2017: #1
Rank in 2016: #1
Change in rank: 0