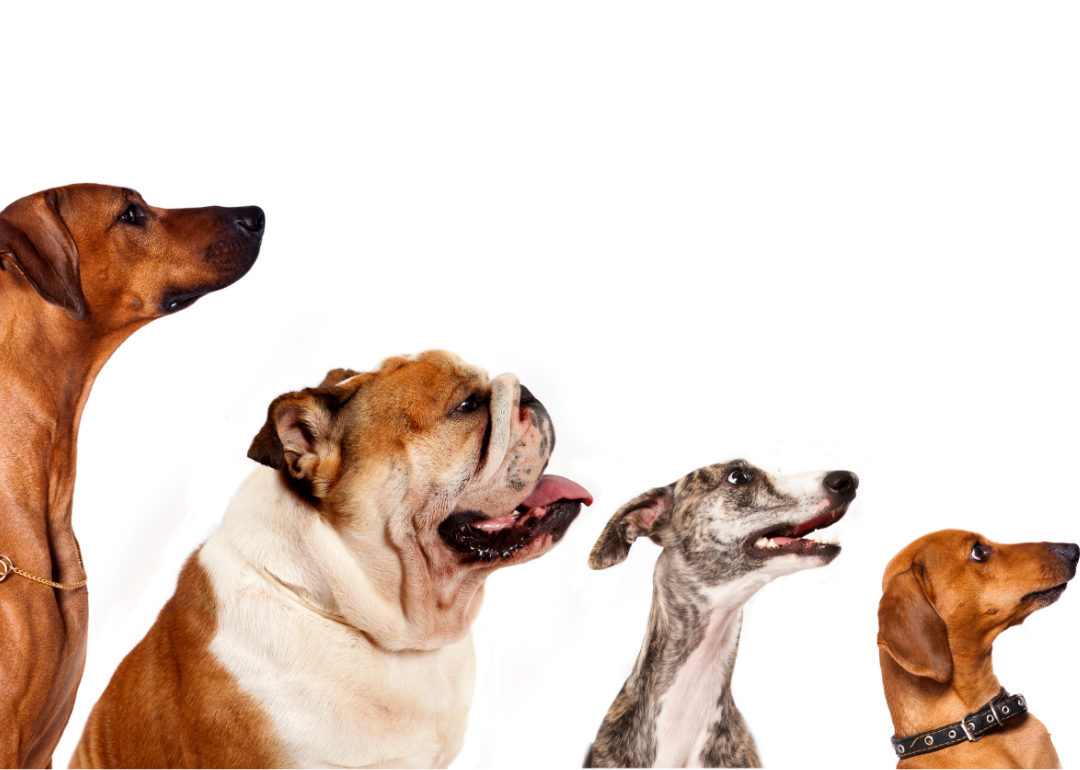 Quiz: Do you know your dog breeds?
Quiz: Do you know your dog breeds?
Do you fancy yourself as a dog person? Are you someone who knows which breeds represent the largest dog in the world and the smallest pup on the planet? Do you know which dog was nominated for an Academy Award? Hint: It's Rin Tin Tin—but that's not in this quiz.
While you may know the tallest canine roaming the earth, can you tell us what dog is a mix between a Tweed water spaniel and a yellow flat-coated retriever? Your best friends at Stacker thought it would be fun to challenge you to identify 50 dogs in a fun-filled slide show. It's not that ruff.
Stacker curated a list of clues and answers about 50 dog breeds, some popular and some more obscure, using a combination of American Kennel Club, Rover, and pet adoption websites. You'll have a blast learning about these creatures, many of whom are providing helpful healing and unconditional love at a time when it's really needed.
Take a few minutes to click through the slideshow and test your doggie diligence. You may be surprised to find out which dog is famous for helping lost travelers in the snow. While that was a pretty easy clue, do you know which pooch was nicknamed the Gamekeeper's Night Dog?
The American Kennel Club lists some fun facts about dogs. Did you know that a nose print is their signature imprint, much like the fingerprint is our unique feature? Dogs have found their way into the human heart. That is why 45% of them sleep in their owners' beds, and 70% of them are on family holiday cards. Did you know that your blood pressure drops when you pet your dog—and so does his?
Grab your favorite four-legged friend and take a few minutes to click through the quiz to see just how well you know your dog breeds.
You may also like: 50 endangered species that only live in the Amazon Rainforest