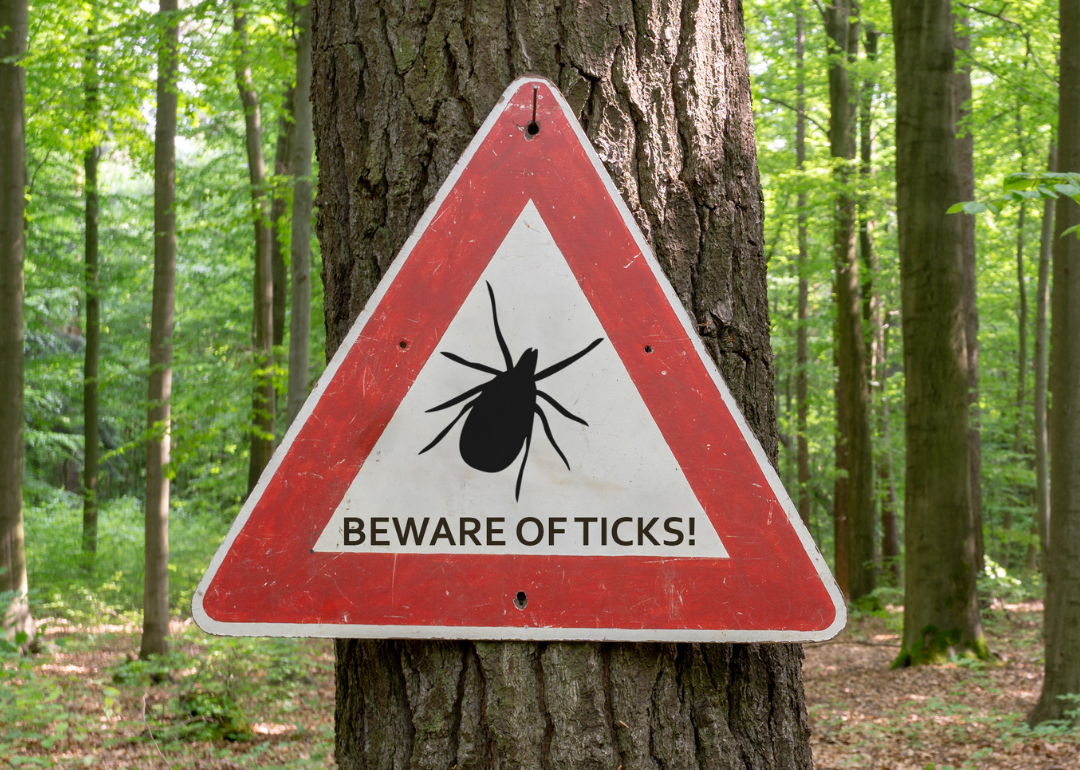 America's most common ticks and how to identify them
America's most common ticks and how to identify them
Imagine: you've just returned from a long hike through the woods. You're sweaty, you're thirsty, your muscles ache. Your shoulders are sunburnt, your legs are covered with mosquito bites. All you want to do is plop down on the couch with a cold drink and turn on the television.
But first—you need to check for ticks.
Ticks are tiny insects, most of them small enough to dance on a dime, but they infect tens of thousands of Americans every year. Ticks in 2017 caused disease in 59,349 people across the country—including 42,743 cases of Lyme disease. That's enough infections to lay low 100 summer camps. And ticks carry other dangerous diseases as well: ehrlichiosis, a potentially fatal disease spread by Lone Star ticks; and Rocky Mountain spotted fever, which causes dangerous rashes and swelling.
In order to prevent tick bites, the Centers for Disease Control and Prevention (CDC) recommend using insect repellents registered by the Environmental Protection Agency (EPA); you can find repellents that best suit your needs using the EPA's search tool. It's best to put insect repellent on exposed areas of your skin and on your clothes and gear, such as boots, tents, and anything else that will be touching the ground. Ticks cannot fly or jump; rather, they lie in wait on blades of grass or shrubs and latch onto anything that moves nearby. Thus, protecting your legs is particularly important—consider wearing long pants and tucking them into your sneakers or hiking boots, if you're going to be outside for a long time.
To perform a tick check, run your hands over every part of your body. Special attention should be paid to under your arms, in and around your ears, behind your knees, between your legs, around your waist, inside your belly button, and on your hairline and scalp. Have a friend check your back and other areas you can't reach. It's also useful to shower soon after you return indoors. If you find a tick, remove it as soon as possible using fine-tipped tweezers, then thoroughly clean the bite area with rubbing alcohol or iodine. The CDC also provides step-by-step instructions on tick removal.
But what are these ticks we should be so wary of, exactly, and why are they so dangerous? Stacker has compiled information and photos from the CDC (data last updated June 2019) to help you identify the 10 tick species that pose the greatest threats to Americans this summer. Read on to learn about crawling pests from the common blacklegged tick to the newly threatening Asian longhorned tick.
You may also like: Biggest outbreaks in every state from the past decade