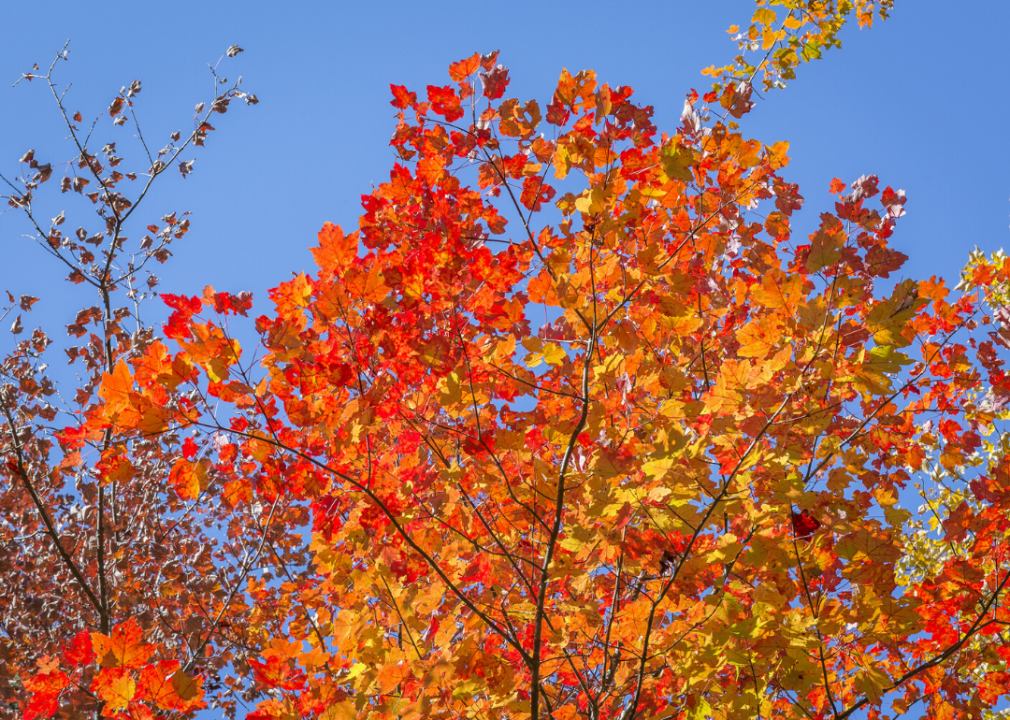 Quiz: Do you know your state tree?
Brian Lasenby // Shutterstock
Quiz: Do you know your state tree?
In the iconic children's book "The Giving Tree" by Shel Silverstein, an apple tree gives a boy its apples, branches, and wood throughout its life. Whether readers find this story a moral parable on the joys of giving, or a warning to those who take advantage of kindness, it provides an apt metaphor for the many ways in which Americans have used our country's diverse vegetation.
There are currently about 300 billion trees in America, according to estimates from the U.S. Forest Service. Over the past four centuries, these trees have given us oxygen through the process of photosynthesis; they've given us houses, churches, and school buildings, via their lumber; they've given us apples, nuts, and maple syrup, from their fruit; they've given us medicine through their flowers and bark; they've given us beautiful landscapes, from the reds and oranges of New England to the towering redwoods of Northern California; and they've even given us protection from coastal erosion, as the roots of trees in states like Louisiana and Florida keep soil from slipping away.
Considering all that trees have given us, it seems only fitting that Americans have given back through honoring particularly meaningful trees as the symbols of every state. This process started in the late 19th century, and by the middle of the 20th century, almost every state had a towering mascot. These trees now appear on state flags and seals across the country, and the cultural value tied to the trees can add an extra incentive for local governments, universities, and community groups to spearhead conservation efforts, such as USDA Forest Service-sponsored efforts to save the American elm (the state tree of two Midwestern states) from Dutch elm rot.
In this story, Stacker compiled a list of each state's official state tree and researched the history and cultural ties of each one to help our readers quiz themselves. Which state's tree is the species of the largest organism in the world? Which state's tree has nuts that can make natural lanterns? Read on to find out!