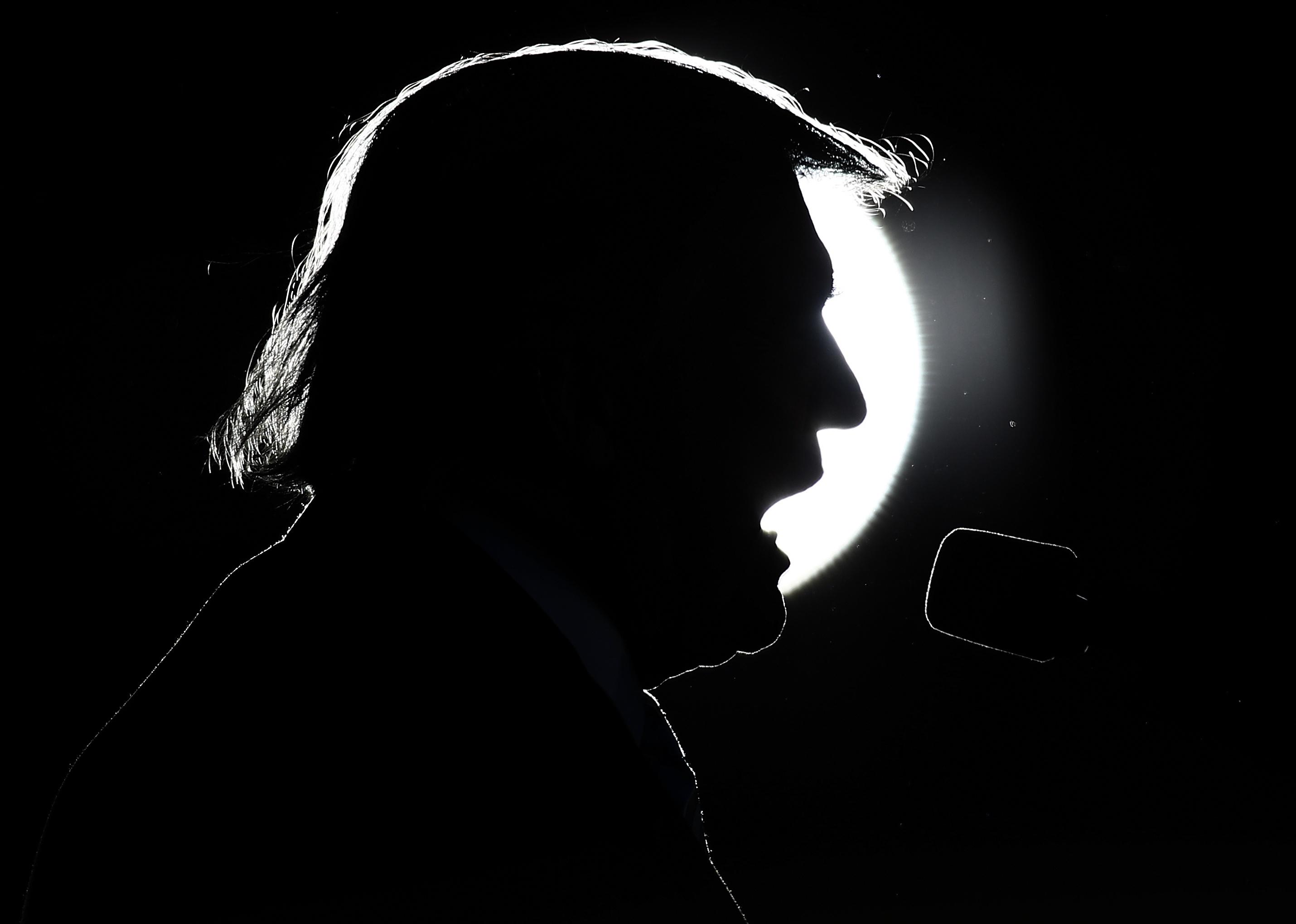 25 ways America changed during the Trump administration
Win McNamee // Getty Images
25 ways America changed during the Trump administration
President Donald Trump quickly upended previous presidential norms when he entered the White House four years ago.
He continued to share his thoughts via Twitter, dramatically changing how the chief executive communicated with the public. He reversed many of the policies of his predecessors, rolling back environmental protections, cutting regulations governing businesses, and transforming relationships with foreign leaders. Where most presidents have encouraged constituents to appeal to the "better angels of our nature," Trump has been accused of fanning constituents' worst instincts—from flagrant racism to violence.
Trump presided over the coronavirus pandemic as It came ashore in the U.S., tainting his presidency with a tanking economy and 385,855 deaths as of Jan. 14—a rate among the highest of all developed countries. Following four years of unprecedented policy shifts, shocking public statements, and a staggering commitment to undoing as many actions of his predecessor as possible, Trump's term in office culminated Jan. 6, 2021, when his supporters stormed the Capitol building as Congress certified the victory of President-elect Biden and Vice President-elect Kamala Harris. The act of sedition was spurred on by repeated, false claims by the president that the election was fraudulent.
The House on Jan. 13 impeached Trump for a second time, charging him with "incitement of insurrection." Ten Republicans voted with the House Democrats to impeach, the largest number in history of party lawmakers to vote against one of their own party. A Senate trial will likely begin after President-elect Biden is sworn in on Jan. 20, and could result in Trump being barred from holding office again, among other consequences.
While some Republican lawmakers have broken from President Trump after the Jan. 6 riots, he still commands an enormous amount of influence, with a base of supporters more loyal to him than the Republican Party. He has kept a relatively low profile since his supporters stormed the Capitol, and his Twitter account was suspended. No one knows what he will do or say next—a signature quality of a president who has made a lasting mark on the office and the United States as a whole.
Stacker compiled a list of 25 ways American has changed under the presidency of Donald Trump by examining news and government reports. Take a look at what is different now.
[Pictured: Then-candidate Trump delivers remarks while campaigning at Regent University Oct. 22, 2016, in Virginia Beach, Virginia.]
You may also like: Youngest and oldest presidents in U.S. history