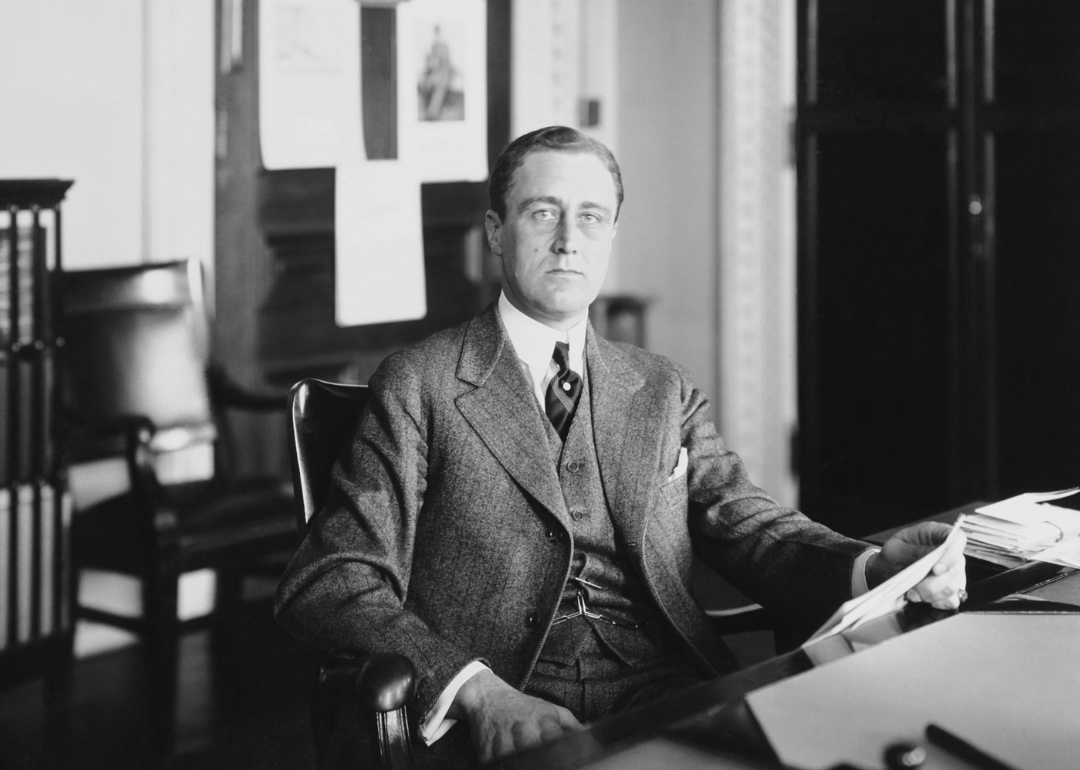 Every US president's and first lady's official portraits
Every U.S. president's and first lady's official portraits
Every U.S. president has their likeness immortalized on the walls of the White House. While a picture is worth a thousand words, the stories behind some of their official portraits tell the story of America.
From George Washington to Donald Trump, Stacker compiled a list of every U.S. president's official portrait, as well as those of first ladies and hostesses, using information from the White House Historical Association and independent research.
The artists that were commissioned ranged from close personal friends to world-renowned artists. Though some paintings that were considered head and shoulders above the rest, like Herbert Abrams's depiction of Jimmy Carter, not every official portrait session went so smoothly. Presidents Gerald Ford and Theodore Roosevelt both rejected first attempts at their official portraits, while in 1967, President Lyndon Johnson called artist Peter Hurd's first portrayal of him "the ugliest thing I ever saw." Artist Elizabeth Shoumatoff would craft Johnson's official portrait a year later.
Johnson was Shoumatoff's second attempt at a presidential portrait, with her first attempt two decades earlier representing a pivotal moment in American history. While sitting for Shoumatoff at the "Little White House" in Georgia on April 12, 1945, the country's only four-term president died after suffering a cerebral hemorrhage. Frank Salisbury later painted the official portrait of Franklin D. Roosevelt, while Shoumatoff left her version unfinished.
Along with each slide, information about the portrait, the artist, as well as its personal and public reception are noted. The presidents, first ladies, and hostesses are listed in chronological order. Hostesses are included on this list because a family member of the president (a sister, daughter, sister-in-law, etc.) sometimes played a bigger role in the presidency than a spouse did.
Read on to discover every U.S. president and first lady's official portrait, from Presidents Washington to Trump and First Ladies Martha to Melania.