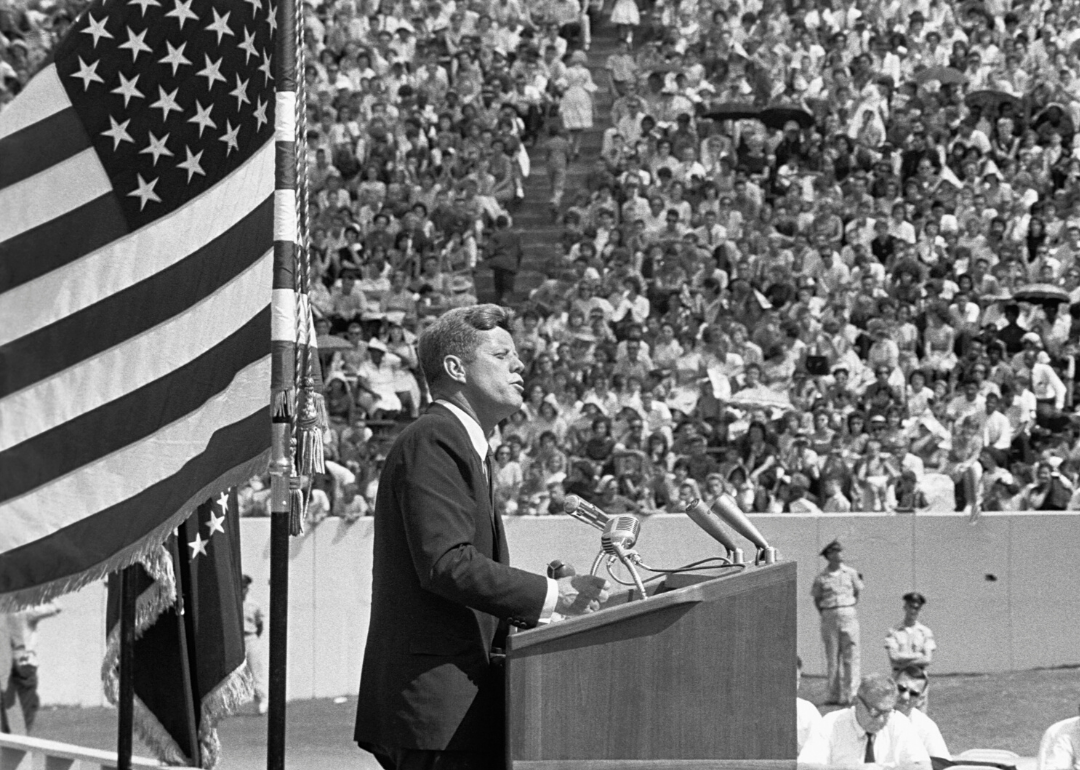 Famous speeches from every US president
Famous speeches from every US president
Presidential speeches have been an invaluable part of U.S. democracy since Washington's inaugural address on April 30, 1789. While much of the oral tradition has remained unchanged, the evolution of mass communication has turned speeches into conversations. Using historical documents, government and political science websites, and news articles, Stacker curated a gallery of famous speeches from every U.S. president.
Whether presented as an inaugural address, a message to Congress, a State of the Union, or a response to a national event, presidential speeches are snapshots of the nation's values and challenges at a given point in time. They have been used to unite what seemed like an irrevocably divided country. They hold Americans accountable to the country's founding values and signal the adoption of new ones.
In the throes of crises, death, scandal, and disillusionment, presidents have had to find the right words to quell fears, assert changes, and heal morale. In peacetime and moments of relative prosperity, presidents have used speeches to celebrate or to galvanize the country behind a greater good, a call to action, or a reason for hope.
Each speech, especially in moments of tribulation, marks the evolution of America. They are important not just for what they communicate in the moment, but for what they communicate about that moment when viewed retroactively through the lens of history.  
Presidents throughout history have found new ways to communicate with the country. From the regular use of radio with Franklin D. Roosevelt's Fireside Chats to Kennedy's first live, unedited television broadcast to constant and immediate communication enabled by social media, technology has shaped presidential correspondence with the nation.
It has also empowered Americans to gauge accuracy and transparency. Real-time fact-checking, whether by organizations like FactCheck.org or by individuals, is becoming synonymous with presidential rhetoric.
Read on to understand what these speeches were about and how they relate to particular moments in U.S. history.
You may also like: Experts rank the best U.S. presidents of all time