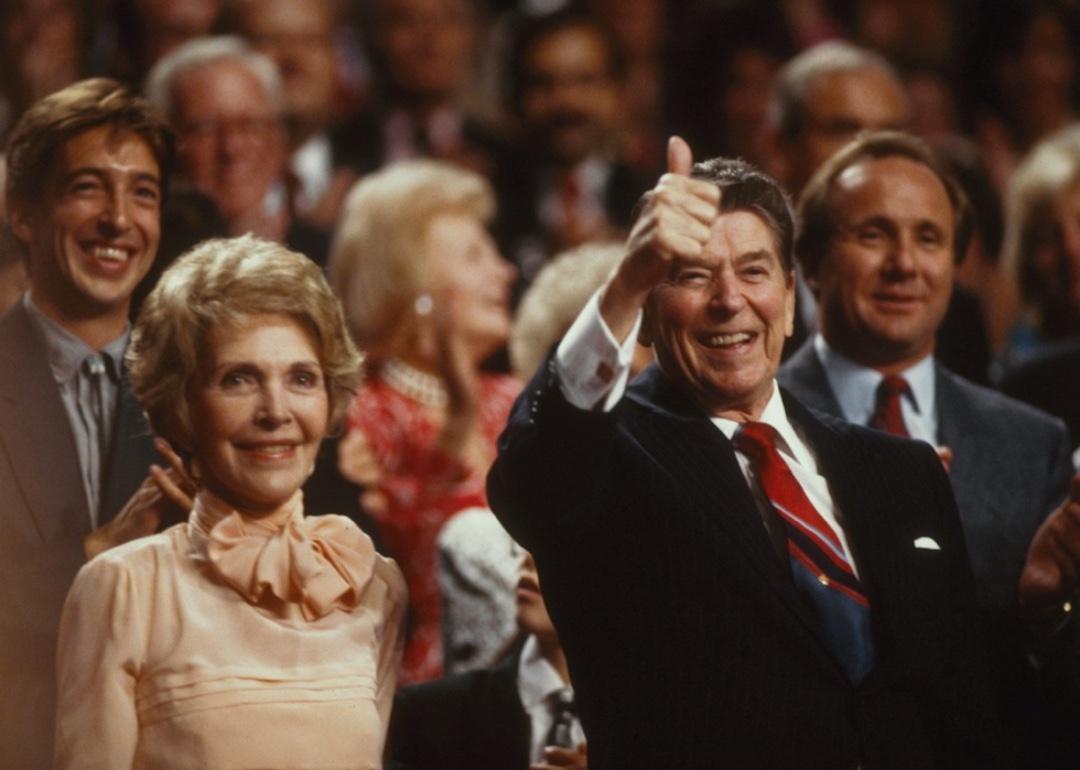 Iconic presidential photos from the year you were born
Philip Gould/Corbis via Getty Images
Iconic presidential photos from the year you were born
Historic moments pepper each year of American history. From historic legislation and technological breakthroughs to war and natural disasters, no year is without its share of highs and lows. Our nation's leaders are tasked with facilitating some of these historic moments, negotiating for a more peaceful world, and providing relief during times of crisis.
Photographs of American presidents capture some of these consequential moments for all time and serve as a lightning rod to memories of some of the country's most defining, tender, stoic, and even silly moments.
Stacker rounded up one iconic presidential photo from each of the last 100 years. From inspecting fight planes to posing with Elvis Presley, keep reading to see which you remember from history class—and which historic moments you lived through.
You may also like: Experts rank the best U.S. presidents of all time