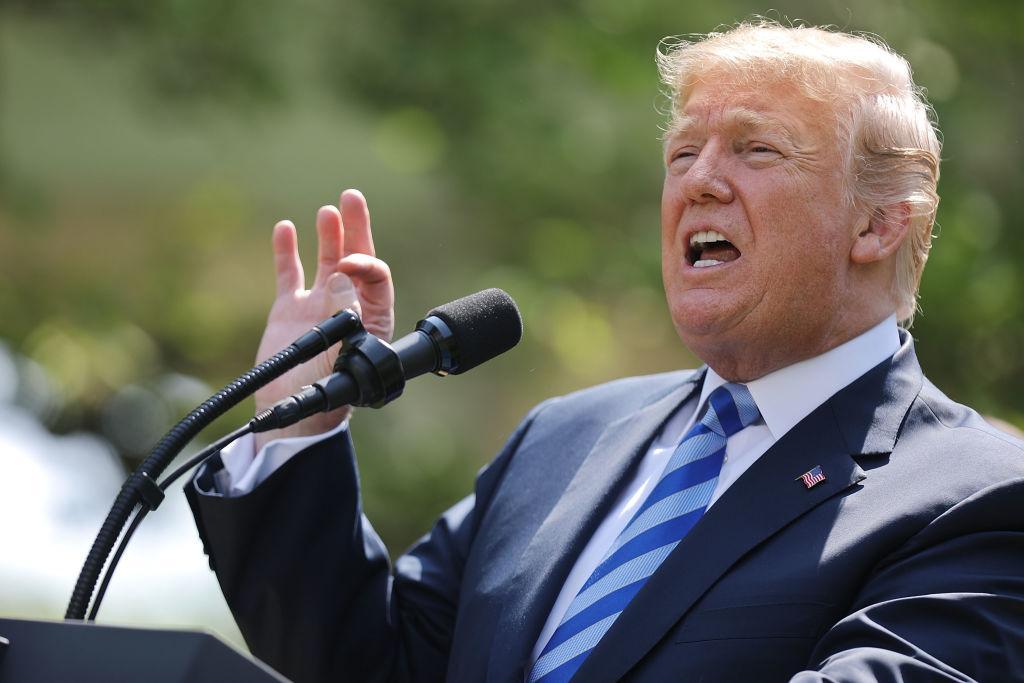 Top Trump tweets since taking office
Chip Somodevilla // Getty
Top Trump tweets since taking office
Abraham Lincoln recognized the power of the telegraph and used it as a potent weapon in winning the Civil War, making him what the New York Times called "the first wired president." Franklin Roosevelt used the radio's far reach to talk directly to the American people in their own homes through his famous "fireside chats." A generation later in 1960, an obscure senator named John F. Kennedy rose to stardom and captured the presidency after history's first televised debate trouncing a tense and visibly perspiring Richard Nixon —an event radio listeners thought Nixon had won handily.
Presidents succeed when they become early adopters of the media technology that defines their times. Donald Trump, a brash former reality TV star who loathes traditional media and loves talking without a filter, found a powerful weapon in social media. From roasting his opponents and praising his supporters to riling up his base and defending his policies, President Trump has made social media the cornerstone of his administration's message machine—oftentimes to the objections of his own staff.
Using data from Twitter-analytics company Social Bearing, Stacker ranked the top tweets President Trump issued between Jan 20, 2017 when he first took office and May 1, 2018. We ranked his tweets according to the level of engagement received, including retweets and favorites.
Click through to learn about President Donald Trump's top 50 tweets.