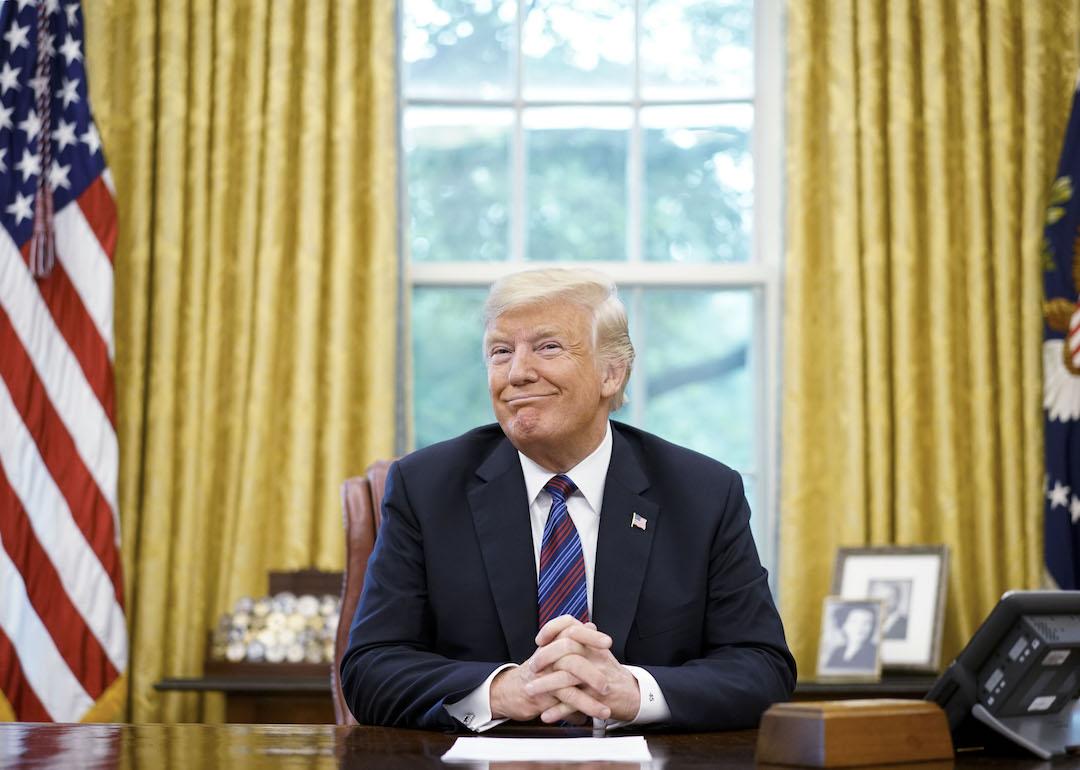 US presidents who only served one term or less, ranked
Mandel Ngan // AFP via Getty Images
US presidents who only served one term or less, ranked
Research has found that the successes and failures of most presidents fade from public memory within 50 to 100 years after they leave the White House. This is especially true for the many bearded men of the 19th century, as some historians call them, who held the country's highest office for one term or less.
The men consistently making the lists of history's most forgettable presidents—Millard Fillmore, Warren G. Harding, and Martin Van Buren, to name a few—all served for a single term, or less if tragedy befell them. It should come as no surprise that many of these same men are ranked among the worst presidents of all time, according to historians.
Experts generally agree that evaluating the effectiveness of one-term presidents is difficult. The central question is whether their legacies are shaped primarily by their actions in office, or by external conditions largely beyond their control, like economic downturns. Presidents inheriting faltering economies, war, or civil unrest upon entering the White House, for example, may have less flexibility to enact their own political agendas or follow through on campaign promises.
Some former presidents vowed only to serve one term when they took office; others sought reelection despite discontent among their parties and the American public and failed—often spectacularly. One-term presidents were more common in the mid- to late-19th century than they are in modern history. Donald Trump was the first president in nearly 30 years to lose a reelection bid.
Stacker analyzed how single-term U.S. presidents compare in the eyes of professional observers of the presidency, using C-SPAN's June 2021 ranking of 44 U.S. presidents. The survey was devised by academic advisers, creating a numeric scale to rate presidents as effective or ineffective in 10 categories: public persuasion, crisis leadership, economic management, moral authority, international relations, administrative skills, congressional relations, agenda setting, the pursuit of equal justice for all, and overall performance within the context of the times.
In 2021, 142 historians, professors, and other professional observers participated in the survey. "One-term" presidents include those who did not win reelection and those who may not have finished their first terms. Single-term presidents are ranked here by their position among all presidents' C-SPAN scores, which are out of 1,000. Category scores, also listed, are out of 100.
You may also like: Women politicians who broke barriers