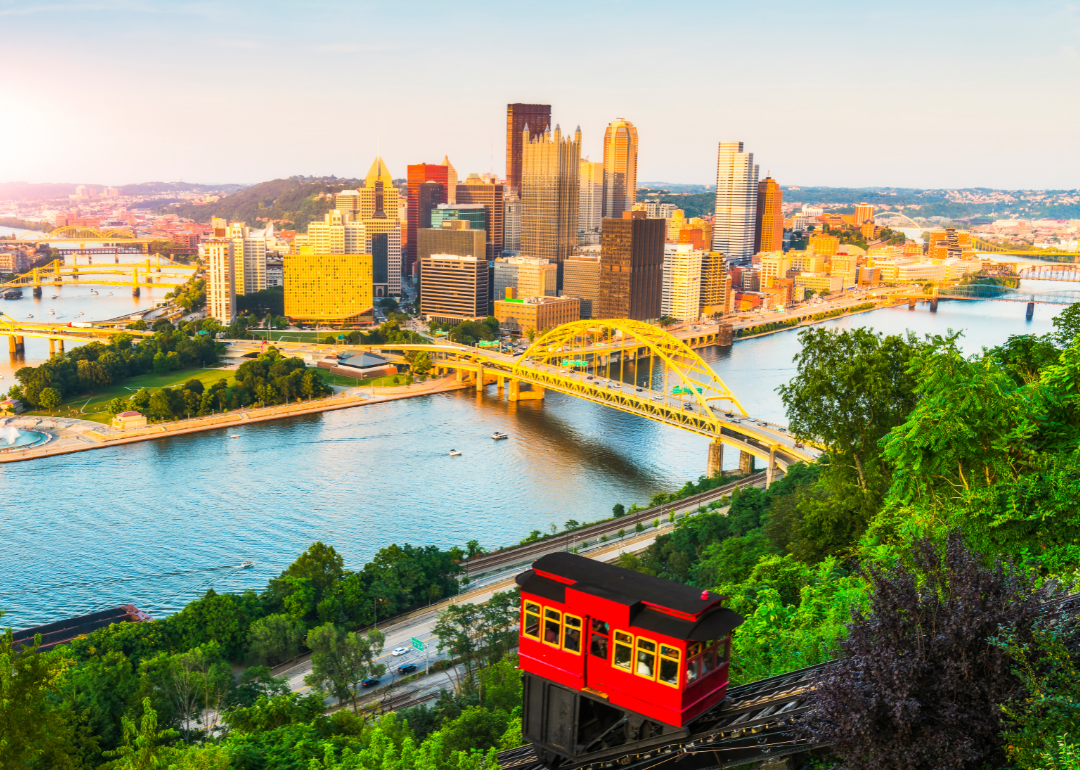 Best big cities for retirees in America
Best big cities for retirees in America
Retirees approach their golden years in countless ways—some may prefer a rural and quiet small town, a spot near the water, or a retirement community in a warm place. Others may want a big city with plenty of exciting activities seniors can participate in whenever their heart desires. Aside from things to do, retirees must consider the weather, housing costs, transportation, and health care, all of which significantly affect the aging population.
Stacker looked at data (released in 2022) from Niche's Best Cities to Retire report, which graded each geographic retiree location from A through D. The grades factor in "weather, crime rates, residents 65 and older, housing costs, and access to amenities such as restaurants, golf courses, exercise facilities, and doctors, in an attempt to measure the appeal of an area for retirement." Only cities with populations over 250,000 were considered.
Provision Living, an owner of senior residential communities, surveyed 2,000 Americans and reported up to 52% of Americans ponder retirement four or more times weekly—and baby boomers' dream age to retire is 64, while millennials' is 56. The survey broke down the ideal retirement day by the hour. It found it entails seven to eight hours of sleep, one to two hours of watching a streaming service or television, one to two hours of dining out, two to three hours of socializing, three to four hours of leisure, and two to three hours spent doing hobbies.
Most of the top 10 best big cities to retire to are in warm-weather climates, from the beaches of Florida to the dry heat of the Southwest. San Francisco, which claimed a high spot on the list, is a great retirement spot if money is not an issue—but average home values top $1 million. Down the California coast below Los Angeles, Irvine was the list's safest city for violent crime for the 13th straight year.
Read on to find out the best big cities for retirees.