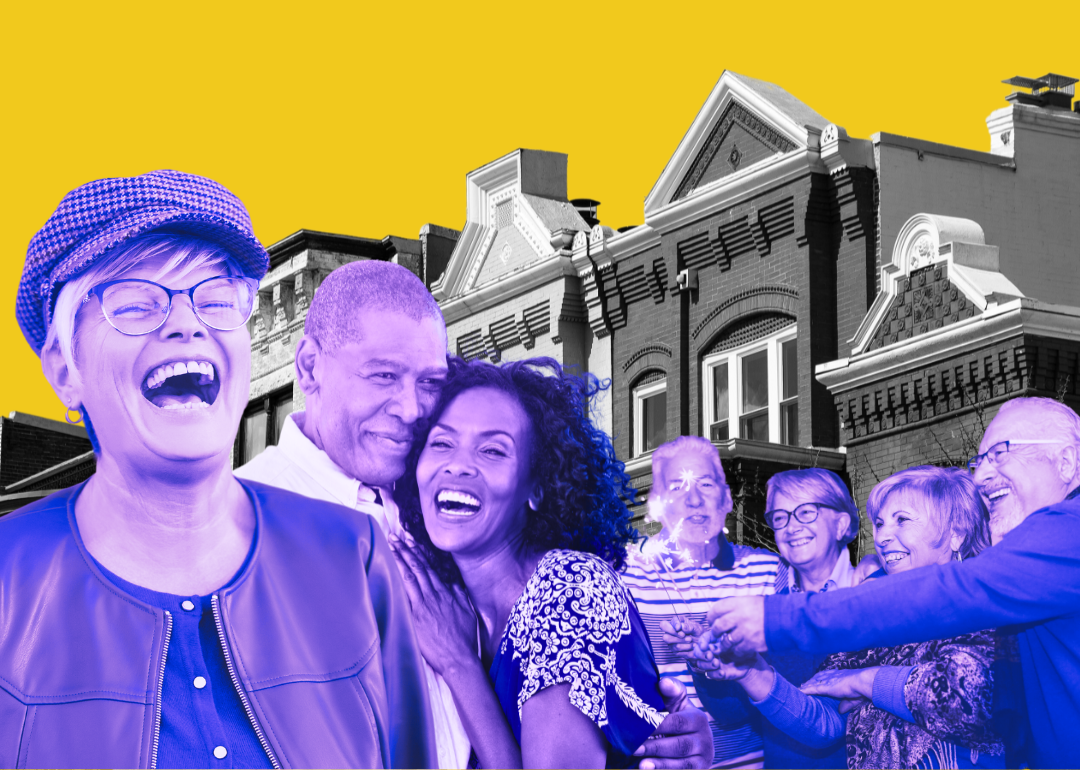 Boomers are hoarding all the houses
Photo illustration by Michael Flocker // Stacker // Canva
Boomers are hoarding all the houses
The two-and-a-half-year real estate rollercoaster has calmed in 2023, at least somewhat, as more Americans decide to stay put.
"The big story for the last couple of months has been lack of inventory due to mortgage rate lock-ins," Redfin chief economist Daryl Fairweather said. "Now that rates are above 7%, it doesn't make sense for a lot of people to sell."
Lack of inventory is the main culprit behind the affordable housing crisis. The reasons behind this are complex, including a construction worker shortage. But another factor is at play: Older Americans are staying in their homes longer and buying more homes than ever. Essentially, they're hoarding the few homes that might otherwise be available and driving up prices on the ones that are.
Stacker analyzed data from the Federal Reserve, the National Association of Realtors, and other sources to show how the baby boomer generation affects housing affordability in the U.S.
This past spring, the number of homes changing hands dropped to the lowest levels since the start of the pandemic and has barely budged. Yet prices remain high, as the total number of homes for sale hit the lowest level on record in July, according to Redfin.
Prohibitive asking prices and record-high mortgage rates keep many potential buyers out of the market. But older Americans who have been in the real estate game longer have more equity and, therefore, more cash to spend.
In the first quarter of 2023, people born between 1946 and 1964 had $18 trillion in real estate assets, more than three times the value held by millennials, those born between 1981 and 1996, who held about $5 trillion worth, according to the Federal Reserve.
"If you're retired and you paid off your mortgage or close, it's easy for you to stay put, but it's also easy for you to cash in and have a different lifestyle," Fairweather said. "The equity makes it so they have two really good options: They can stay and have low mortgage payments, but they also have this other great option where they can cash in their equity if they're able to move to somewhere more affordable or downsize."