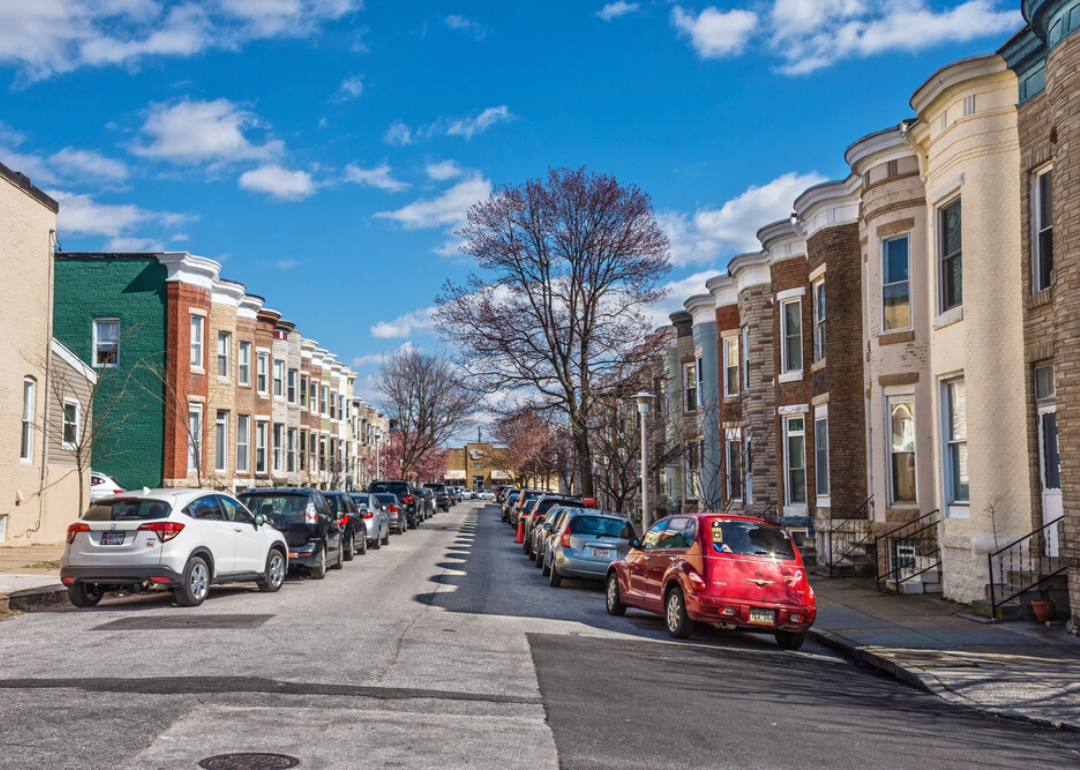 County in every state with the most unoccupied homes
Andrew F. Kazmierski // Shutterstock
County in every state with the most unoccupied homes
Vacant housing is everywhere and while it might be an eyesore, a crime scene, or a sad reminder of loss, vacancy rates can be important to home buyers and owners, investors, banks, and communities. A vacant house might be a boarded-up city row house, a collapsed farmhouse, or an empty vacation cottage in the woods.
Vacancies serve as a huge drag on the local housing market by diminishing the quality of life and the value of nearby properties. They also can cost millions for policing, cleanup, or demolition—and they reached epidemic proportions following the Great Recession that lasted from December 2007 through June 2009. The number of unoccupied dwellings between 2005 and 2010 rose to 12 million from 9.5 million between 2005 and 2010.
A 2018 report from the Lincoln Institute of Land Policy called "The Empty House Next Door" took a close look at vacant properties (whether abandoned or simply unused). The study shows that "hyper-vacancy"—areas where vacant buildings or lots account for 20% or more of structures—represented half of all census tracts in Cleveland.
The report also underscores earlier studies, like the one from 2005 that found blocks with vacant buildings in Austin, Texas, had triple the number of drug calls to police and twice as many calls reporting violence than blocks without vacant buildings. Another study, from 2010, estimated vacancies in Philadelphia reduced real estate value in the city by $3.6 billion—or $8,000 per household.
Rural areas and small towns have seen vacancy rates nearly double those of metropolitan areas; especially in Appalachia, the South, and the Great Plains. With resurgent growth, some locales have seen vacancies return to pre-recession levels, while others have had far slower recoveries. But some places are plagued by what is called hyper-vacancy.
The U.S. Census Bureau found that 17,019,726 homes were vacant in 2018. The government's count does not define how long a home must be vacant, and some may be for sale, for rent, or seasonal.
The most recent data showed national vacancy rates in the second quarter of 2019 at 6.8% for rental housing and 1.3% for homeowner housing. Among rentals, the recent occupancy rate in the summer of 2019 was at its highest point since 2000, and it has been rising for several consecutive months.
With housing vacancy rates a useful measure for homebuyers or investors, Stacker used the most recent available data from the U.S. Census Bureau 2018 American Community Survey to compile a list of the county with the most vacant homes in each state. Counties are ranked by the percentage of unoccupied homes out of all homes in each county, and ties are broken by considering the total number of unoccupied homes. The homes are also broken down into different categories to show a full picture of the vacant home status in America. Please note that Vermont is not included in this list, as the available data was insufficient.
You may also like: States receiving the most federal housing funding