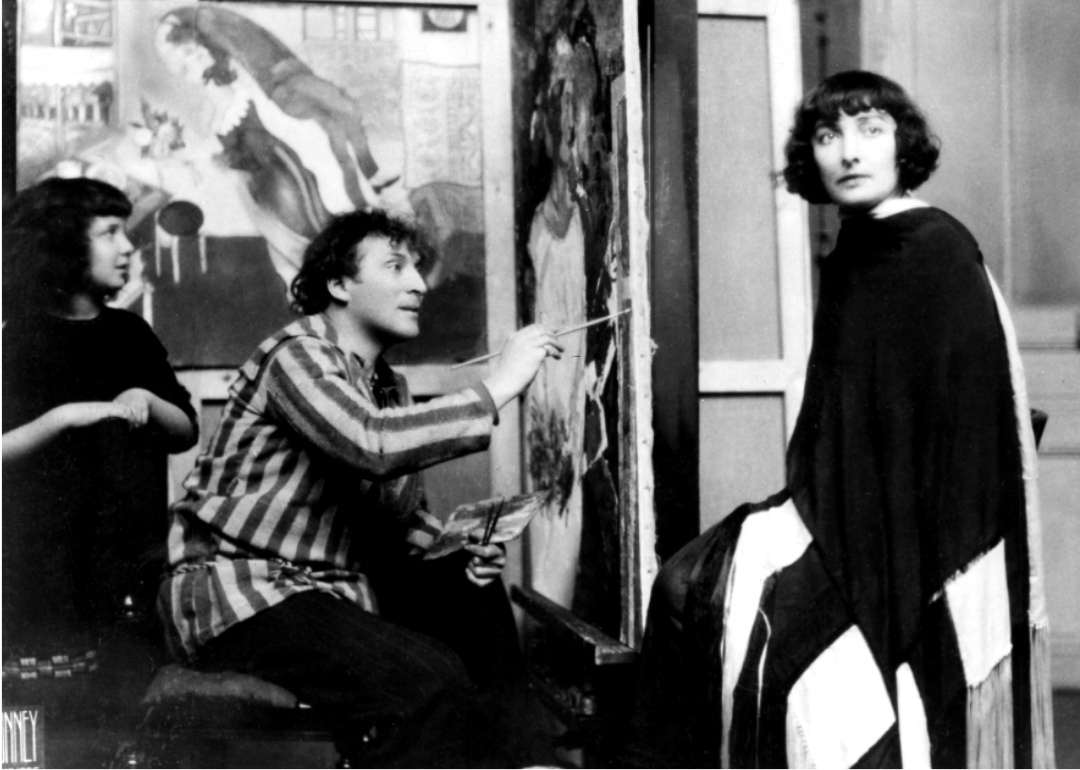 Artists in Paris in the 1920s
Bonney/ullstein bild via Getty Images
Artists in Paris in the 1920s
Paris has always been a mecca for artists, especially during the 1920s. Artists, architects, writers, and performers connected in the cafes of the Left Bank, with Montparnasse especially attracting creatives and bohemians of the time.
Stacker compiled a collection of 25 images that showcase the individuals, collaborations, relationships, and innovations in Paris in the 1920s. Many of the artists we've featured were expats drawn to the lower cost of living in France, where the economy was booming in "les années folles" aka the "crazy years."
One of the themes of this decade in Paris was collaboration. Writers connected with visual artists, who connected with performers and composers, to create innovative works. Throughout this story, you'll see several names pop up in connection with others mentioned earlier or later. Paris also offered a more welcoming home to people of color and those in the LGBTQ+ community than American cities at the time. African American artists and intellectuals, including the iconic Josephine Baker, experienced more acceptance and space to thrive in the European environment than back home on American shores.
Salons and cafes were the meeting places for artists during this era, with some even bartering their creative talents to pay their tabs. These spots influenced the development of modern art and literature. Cafe society resulted in much less restrictive paths for professional development than the École des Beaux-Arts had to offer.
Keep reading to learn who the creators and innovators from the 1920s in Paris are, and how they have influenced subsequent generations.
You may also like: Famous works of art from 30 countries around the world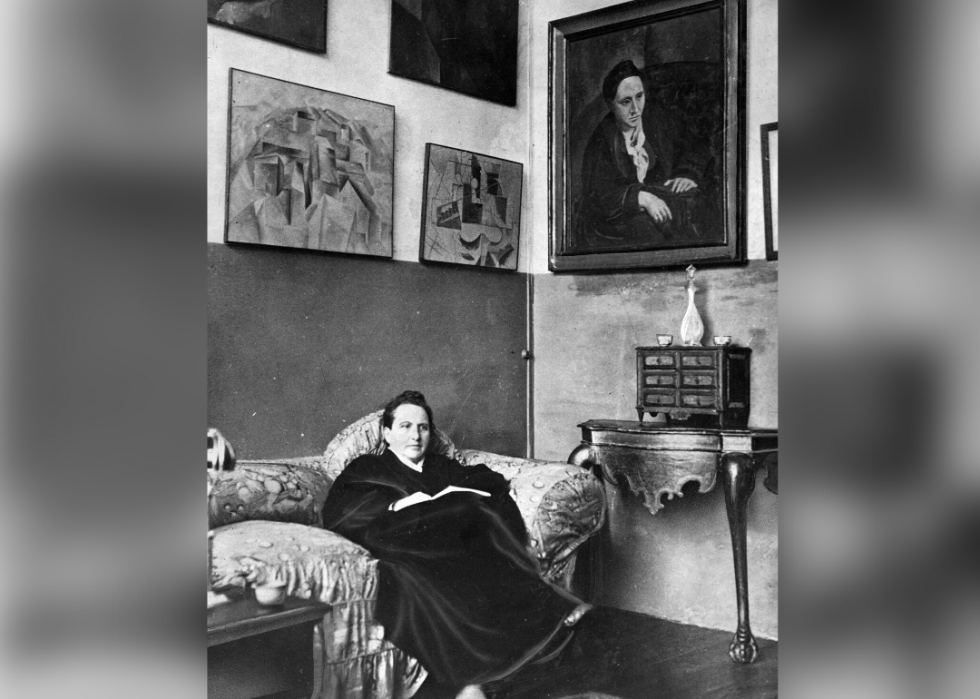 1 / 25
Universal History Archive/Universal Images Group via Getty Images
Gertrude Stein
Beyond her reputation as an author and host of literary salons frequented by American expats, Gertrude Stein also spent her time snapping up avant-garde art by then-unknown painters, including Pablo Picasso and Henri Matisse. Some of these works had been rejected by other collectors, who found the colors and angles too strange for their tastes. In this 1930 photo of Stein, modern art paintings and a portrait of her by Pablo Picasso can be seen on the walls behind her.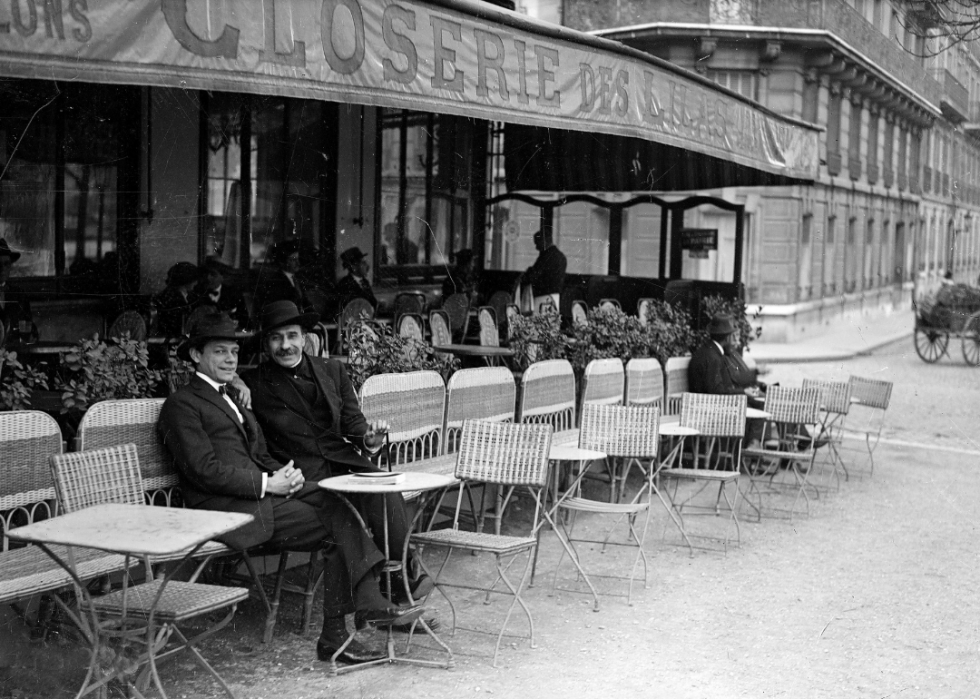 2 / 25
Branger/Roger Viollet via Getty Images
Paul Fort
French poet Paul Fort was not only a creative in his own right but also a visionary that promoted other artists via his Théâtre d' Art and the literary reviews "Livre d'Art" and "Vers et Prose." A prolific poet, Fort published more than 30 volumes of ballads. He is pictured at right in this 1920 photo in the terrace of Closerie des lilas, boulevard of Montparnasse.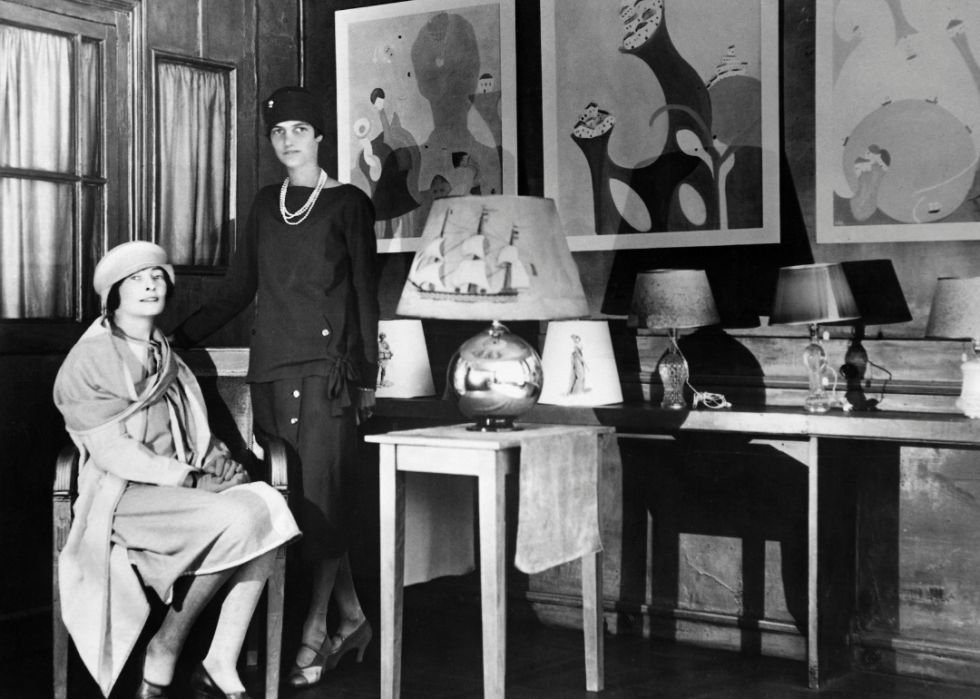 3 / 25
George Rinhart/Corbis via Getty Images
Peggy Guggenheim and Mina Loy
When society girl and art collector Peggy Guggenheim met British artist Mina Loy, the two collaborated on opening a shop with Guggenheim financially backing the venture. Loy created artistic lampshades for the venture using materials from the "marchés aux puces" (Paris flea markets). In this photo, Loy (seated at left) and Guggenheim are photographed in their lamp shop in the heart of Paris. Guggenheim ultimately transferred ownership of her sizable art collection to the Solomon G. Guggenheim Foundation that her uncle founded.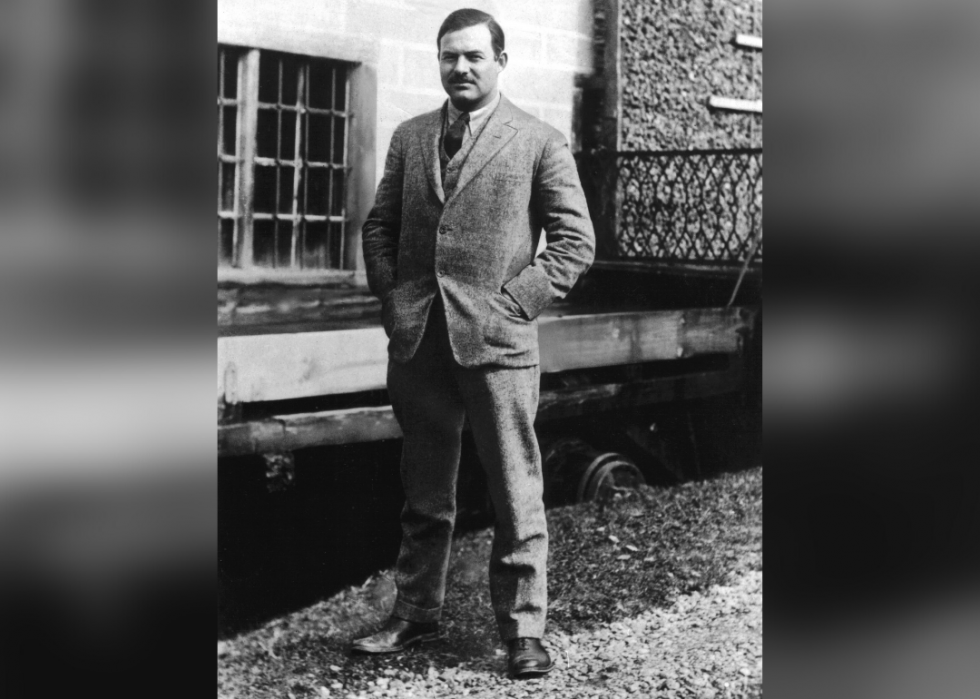 4 / 25
Photo12/Universal Images Group via Getty Images
Ernest Hemingway
The American writer Ernest Hemingway was one of many cultural powerhouses who moved to Paris in the '20s. He crafted "A Moveable Feast" to chronicle his days in the city. In this 1924 photo, the author stands in front of his house at 113 rue Notre-Dame-des-Champs in Paris.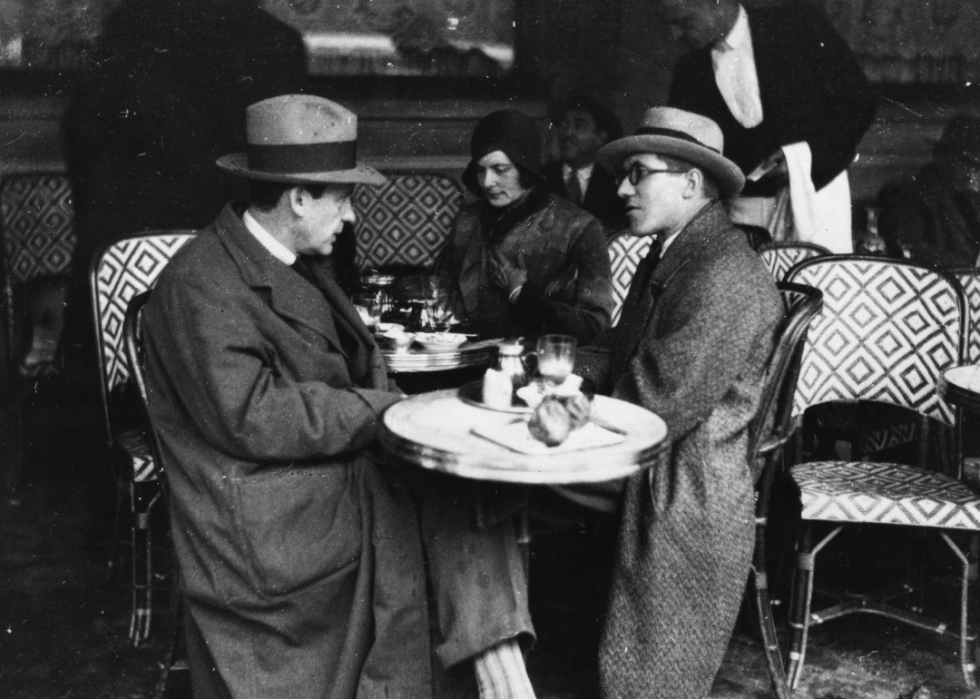 5 / 25
Hulton Archive // Getty Images
Walter Adolf Gropius and Le Corbusier
Modernist architecture was pioneered in the 1920s by Walter Gropius and Le Corbusier, who focused on sleek lines, simple shapes, and the use of new materials and construction methods. This style of architecture quickly caught on and was utilized throughout Europe. This 1923 photo shows the pair at the Cafe des Deux Magots in Paris in 1923.
You may also like: What American landmarks looked like under construction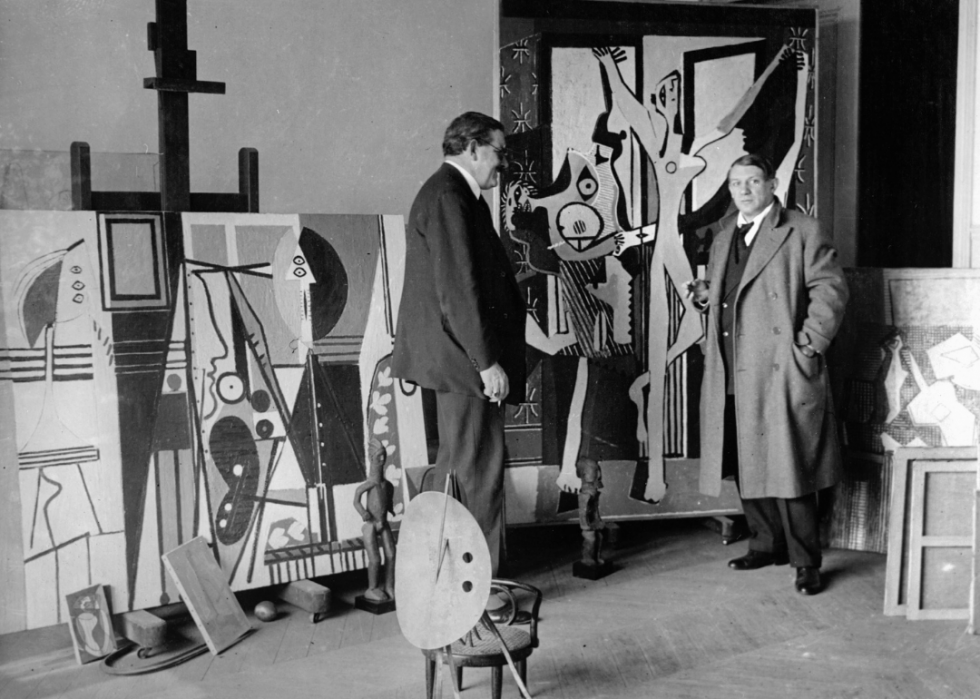 6 / 25
Albert Harlingue/Roger-Viollet // Getty Images
Pablo Picasso
In the 1920s, emerging artist Pablo Picasso spent hours at La Rotonde, a gathering spot for Parisian intellectuals and artists, paying his tabs with sketches. The scope of his work throughout the decade encompasses paintings, drawings, and costume and stage design. This 1922 photo shows the artist in his Paris studio.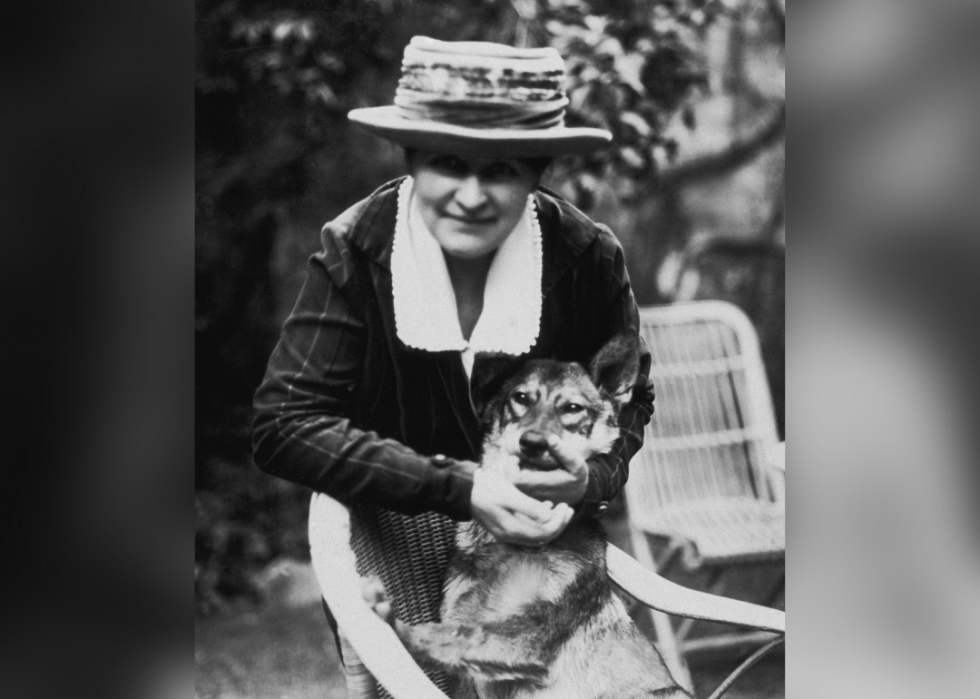 7 / 25
New York Times Co./Archive Photos // Getty Images
Willa Cather
A trip to France in 1920 inspired American novelist Willa Cather to write "Claude," which was renamed "One of Ours." The book earned Cather a Pulitzer in 1923. In this photograph, we see Cather in the garden of Russian violinist Jan Hambourg in the western Paris suburb of Ville d'Avray, circa 1923.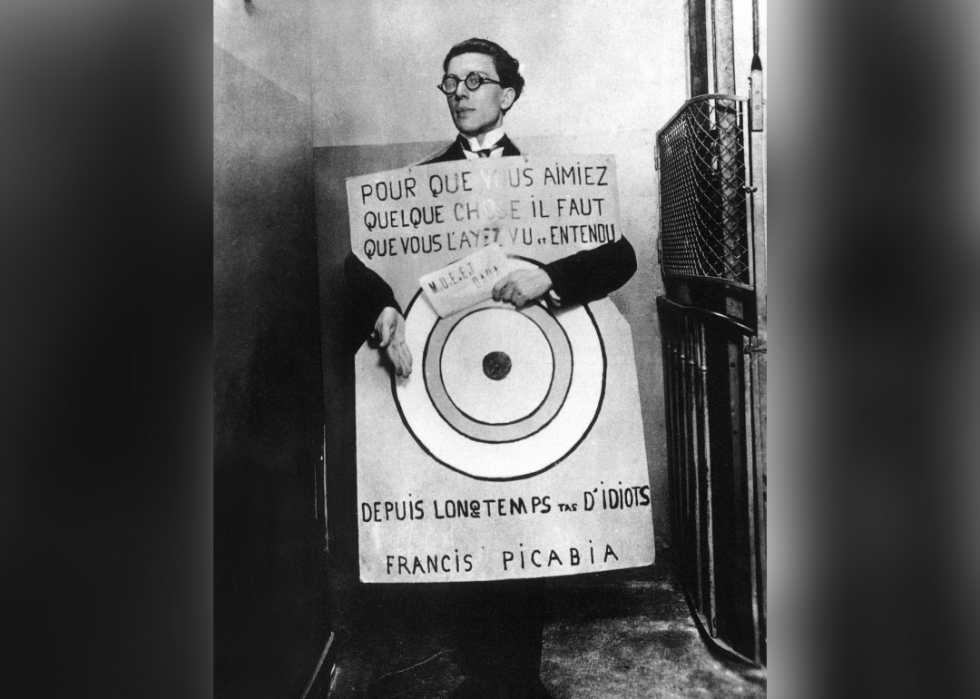 8 / 25
André Breton
French writer and artist André Breton wrote his "Manifeste du surréalisme" supporting "free expression outside the constraints of reason and morality" in 1924. Automatism, in which art is created without conscious thought, is a basic tenet of Surrealism, the movement Breton helped form. This photo shows Breton in costume at the Festival Dada in 1920.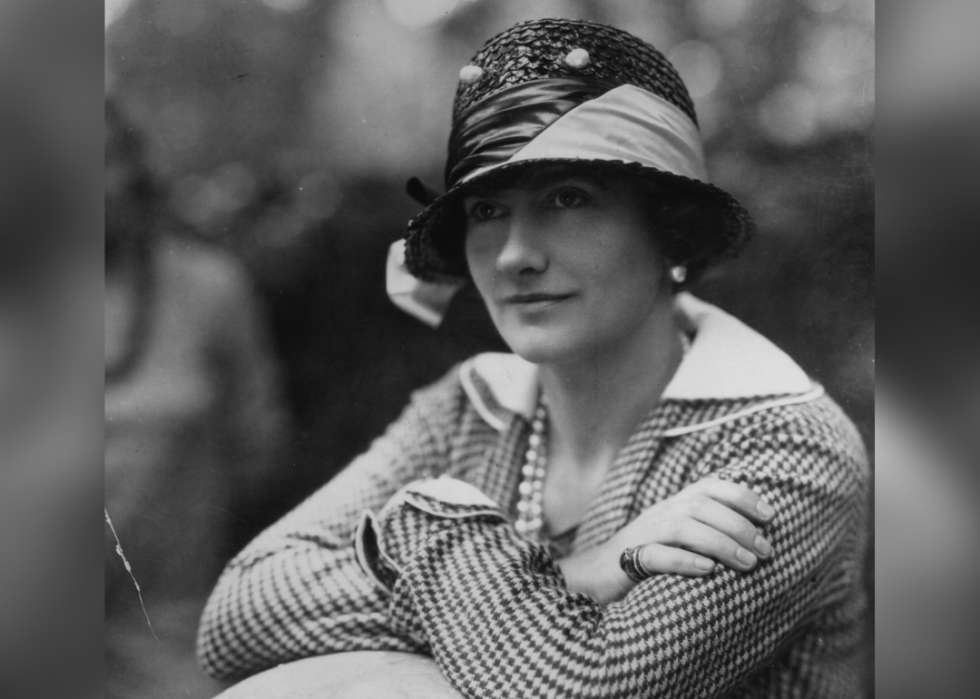 9 / 25
Sasha/Hulton Archive // Getty Images
Coco Chanel
Anyone who sports a little black dress or Chanel No. 5 has Coco Chanel to thank. The French designer created both classic concepts in the 1920s for her House of Chanel. She is pictured here at Faubourg, St Honore, Paris.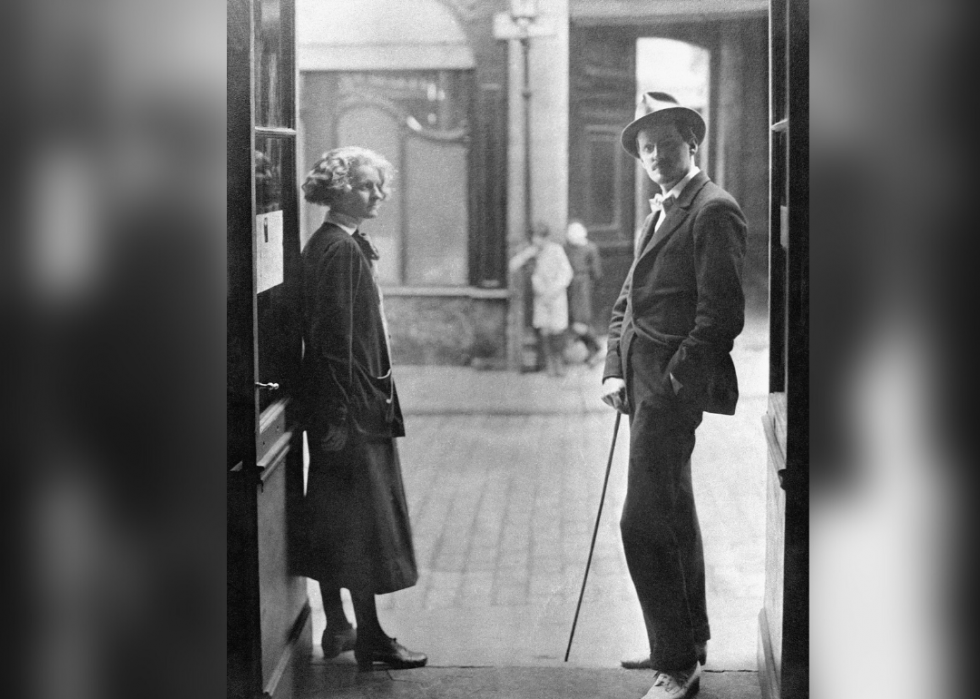 10 / 25
Sylvia Beach and James Joyce
The Parisian bookshop Shakespeare and Company, owned by Sylvia Beach, was a magnet for expats and literati. Indeed, Beach published "Ulysses" by James Joyce in 1922 through Shakespeare and Company.
You may also like: Books that have sold over 50 million copies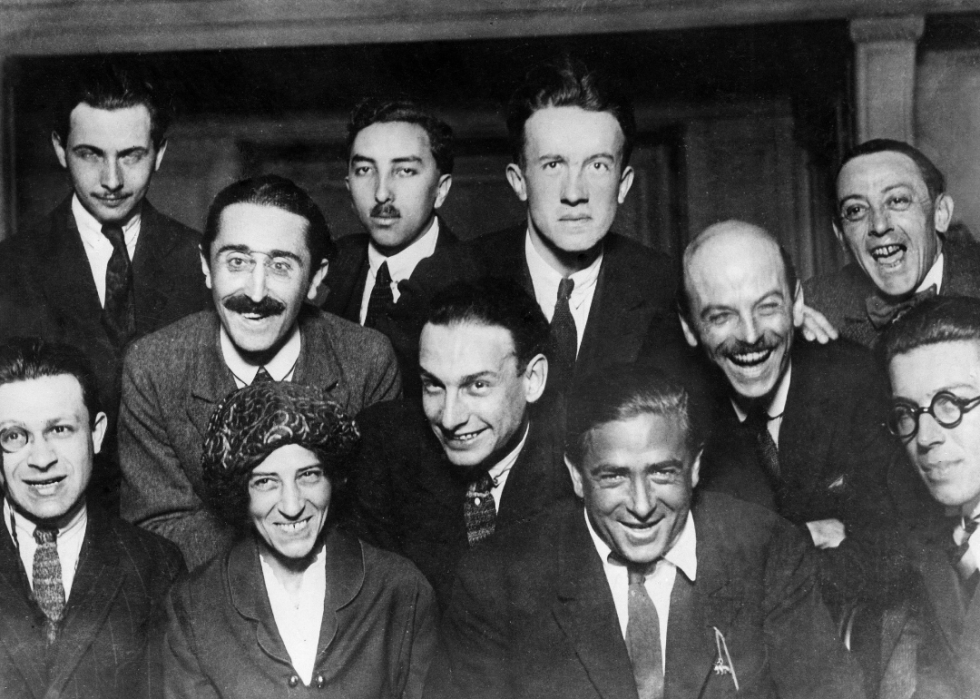 11 / 25
ullstein bild via Getty Images
Group of Dadaists
At the core of the Dada movement was a reaction to World War I, often rendered in a satirical or nonsensical manner. Artists in the movement questioned the traditional in art and life and tended to have leftist tendencies. Here we see a 1921 meeting of the Dada group Magazine 391 in Paris: Louis Aragon, Theodore Fraenkel, Paul Eluard, Clement Pansaers (Emannuel Fay has been cut), Paul Dermée, Philippe Soupault, George Ribemont Dessaignes, Tristan Tzara, Céline Arnauld, Francis Picabia, and André Breton.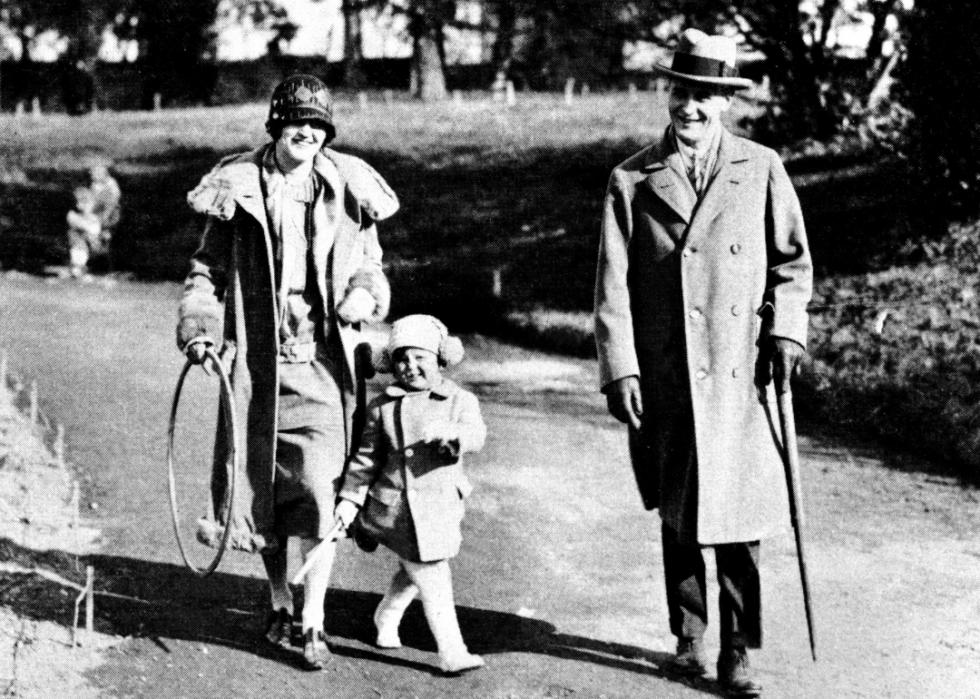 12 / 25
Photo12/Universal Images Group via Getty Images
F. Scott and Zelda Fitzgerald
Postwar Paris became the home base for F. Scott Fitzgerald and his wife Zelda, where he wrote and published "The Great Gatsby." The two became part of a "Lost Generation" of expat writers and artists who met at evening salons hosted by Gertrude Stein.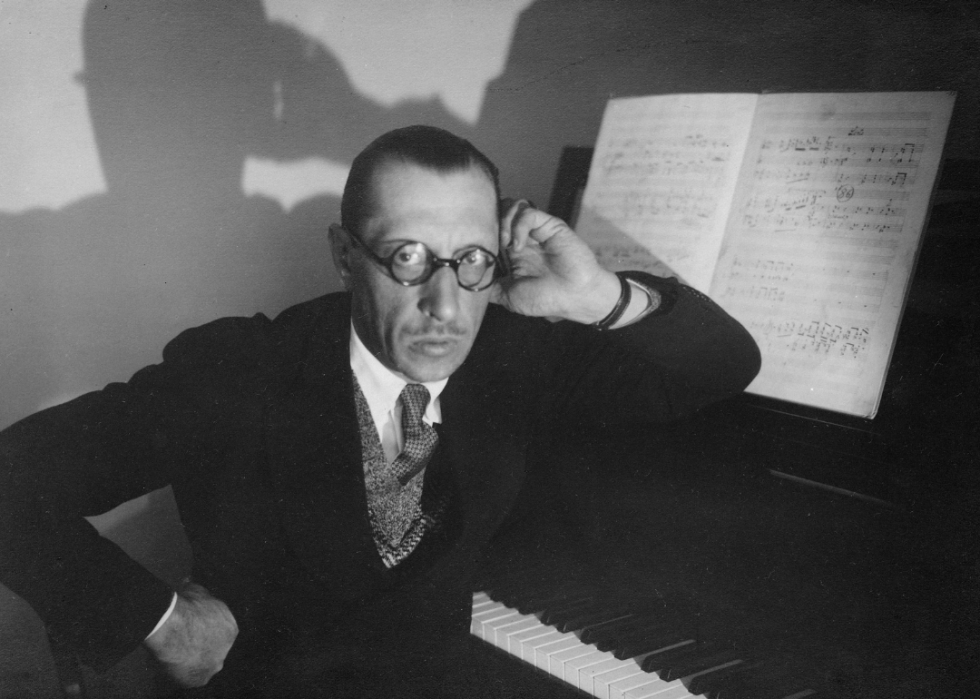 13 / 25
Roger Viollet via Getty Images
Igor Stravinsky
An anonymous gift that turned out to be from Coco Chanel was behind the 1920 Ballets Russes production of Russian-born composer Igo Stravinsky's "The Rite of Spring." The fashion designer was just one of several patrons supporting the composer's efforts.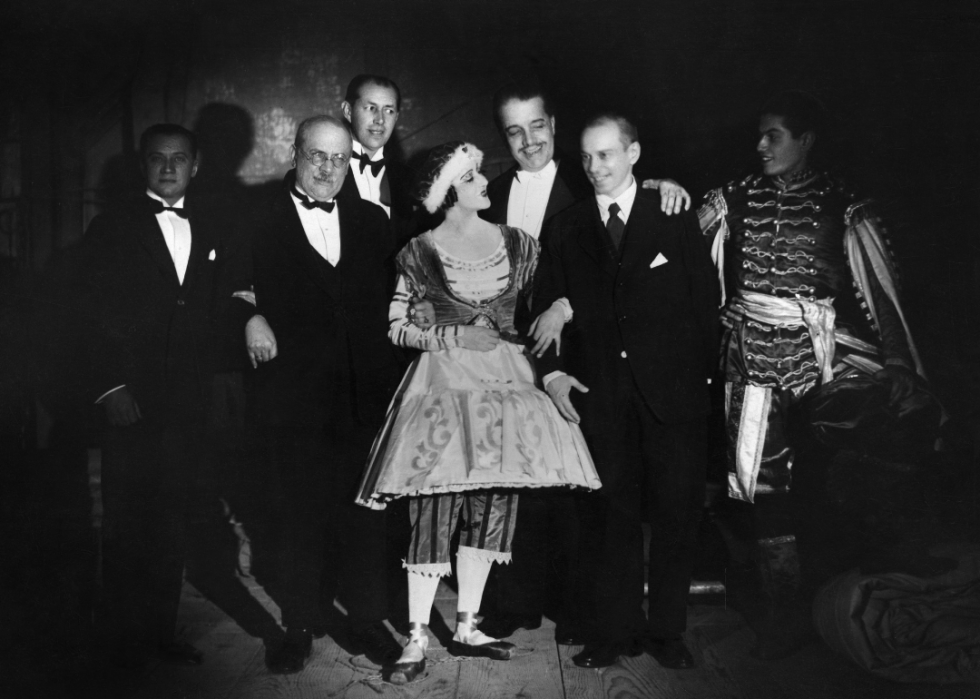 14 / 25
ullstein bild via Getty Images
Serge Lifar, Sergei Diaghilev, Vaslav Nijinsky (Ballets Russes)
Sergei Diaghilev inspired not just world-class dancers, but artists across the creative spectrum to work with his Ballet Russes. Coco Chanel was one such artist, designing the costumes for the dance company's 1924 production of "Le Train Bleu." For the production, Chanel eschewed traditional tutus for sporty shorts and tracksuits.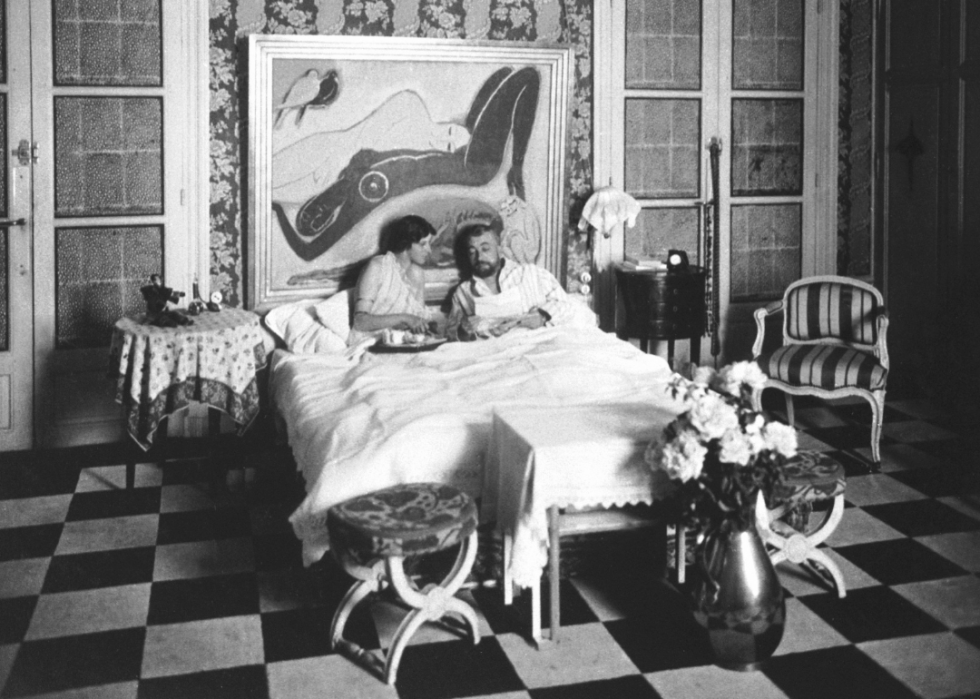 15 / 25
Keystone-France/Gamma-Keystone via Getty Images
Paul Poiret and Denise Boulet
Parisian designer Paul Poiret marketed his fashion and home decor creations via lavish launch parties, later using that planning expertise to curate a show featuring his collection of works by some of the top artists of the time including Pablo Picasso and Fernand Léger. Business troubles forced him to sell his extensive collection in 1925, with some works netting record-high prices. In this 1925 photo of Denise and Paul Poiret, a Kees van Dongen painting hangs from the wall behind their bed.
You may also like: 50 famous paintings and the stories behind them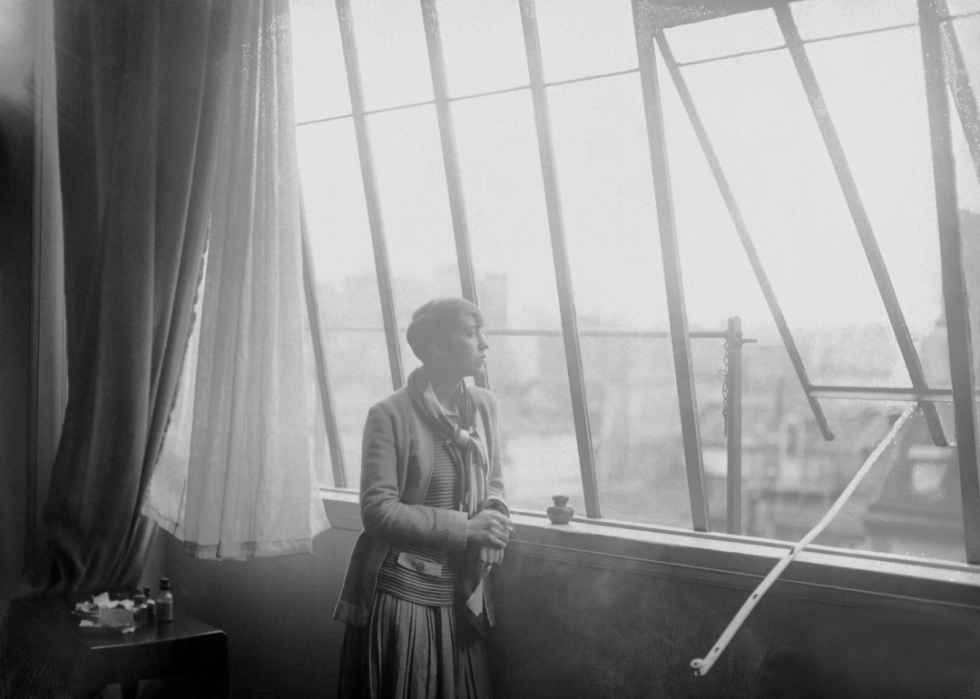 16 / 25
Keystone-France/Gamma-Rapho via Getty Images
Berenice Abbott
Celebrities have always looked to photographers to memorialize them, and, in 1920s Paris, photographer Berenice Abbott was one of those documenting that world. Abbott turned to photography after falling in love with the craft while working as a darkroom assistant for Man Ray.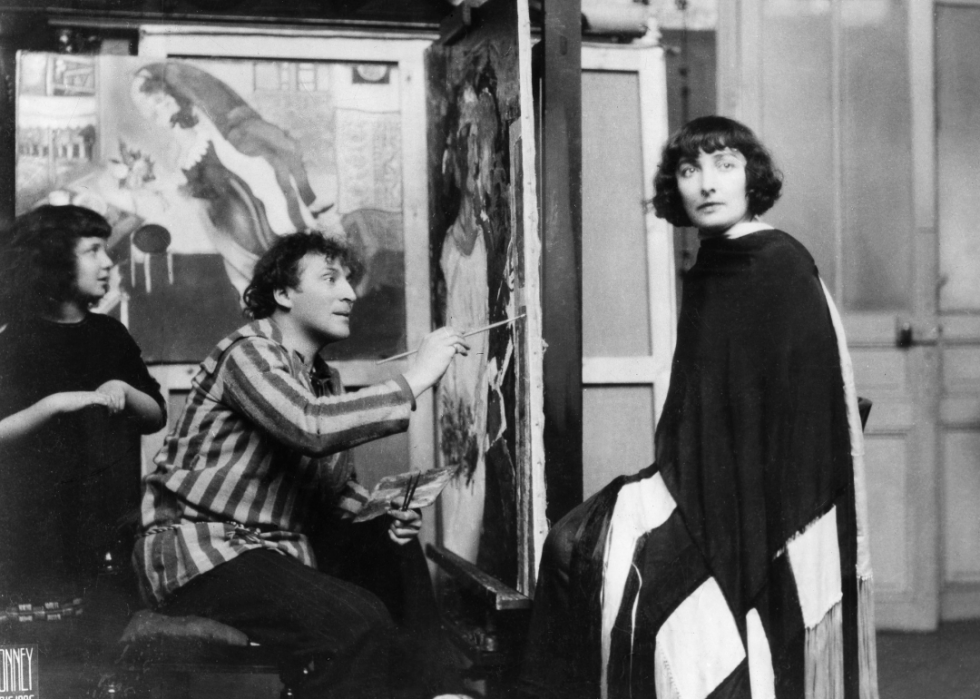 17 / 25
Bonney/ullstein bild via Getty Images
Marc Chagall
Russian artist Moyshe Segal changed his name to Marc Chagall when he moved to France to adapt to his new Parisian environment. Though his work fit in with Surrealism, Chagall declined the invitation to be part of that movement. The painter was one of several notable artists comprising the School of Paris. The artist is seen here c. 1927 in his atelier in Paris, painting his wife Bella with their daughter Ida behind him.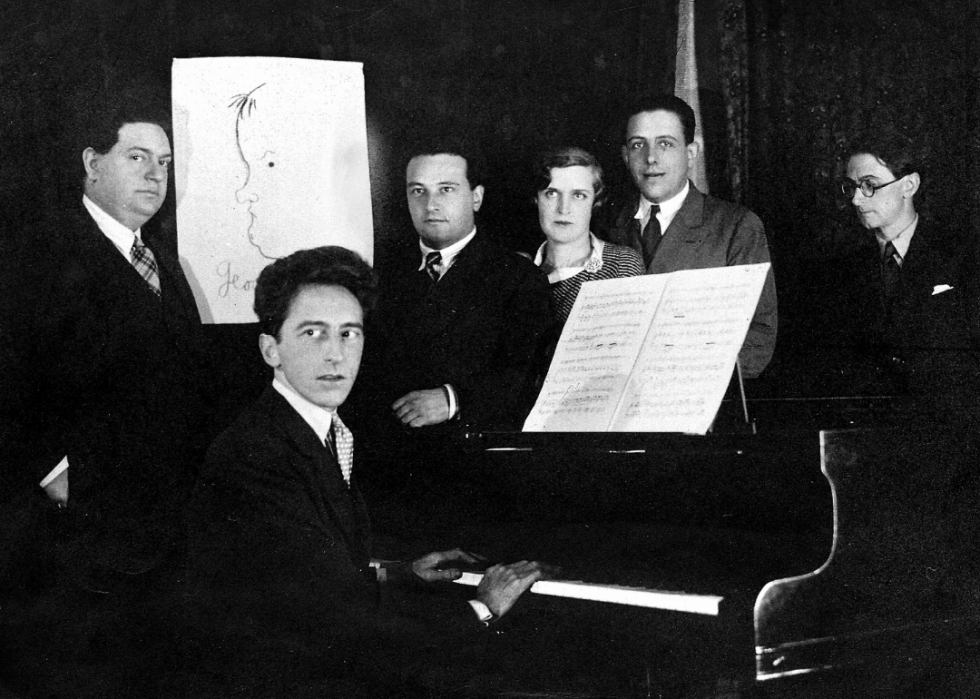 18 / 25
Roger Viollet via Getty Images
Jean Cocteau And Les Six
Jazz and the Dada movement were influential in the works of Les Six, a group of composers united by Jean Cocteau and whose own artistic explorations encompassed film, poetry, and visual art. Collaboration with other creatives was key to this group, as it was with many artistic ventures of the time. Fernand Léger, Francis Picabia, and Pablo Picasso were among the visual artists who created sets for Les Six's performances. This 1931 photo of Les Six shows (from left) Darius Milhaud, Cocteau (seated at piano), Arthur Honegger, Germaine Tailleferre, Francis Poulenc and Louis Durey. A portrait by Cocteau stands in for the missing member of Les Six, Georges Auric.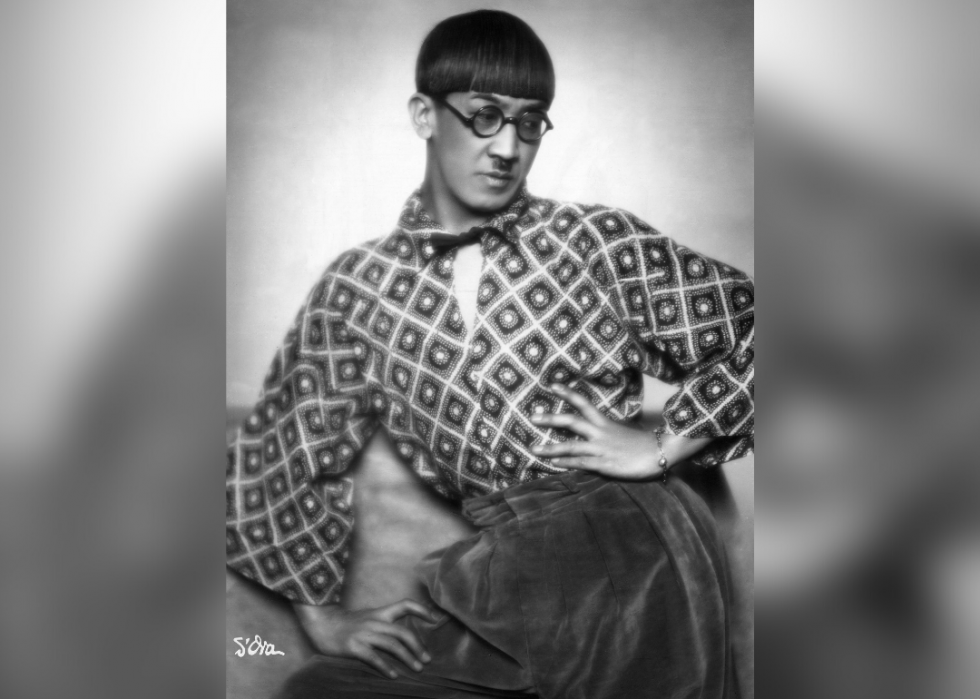 19 / 25
d'Ora Paris/Dora Kallmus // ullstein bild via Getty Images
Tsuguharu Foujita by d'Ora
Many art enthusiasts might not realize that Tsuguharu Foujita, aka Léonard Foujita, was a bigger name in the '20s than Picasso or Matisse. His use of iridescent white glaze, which he kept secret, was one of the elements that set his work apart. This 1926 portrait of the artist was captured by famed photographer Madame d'Ora (Dora Kallmus).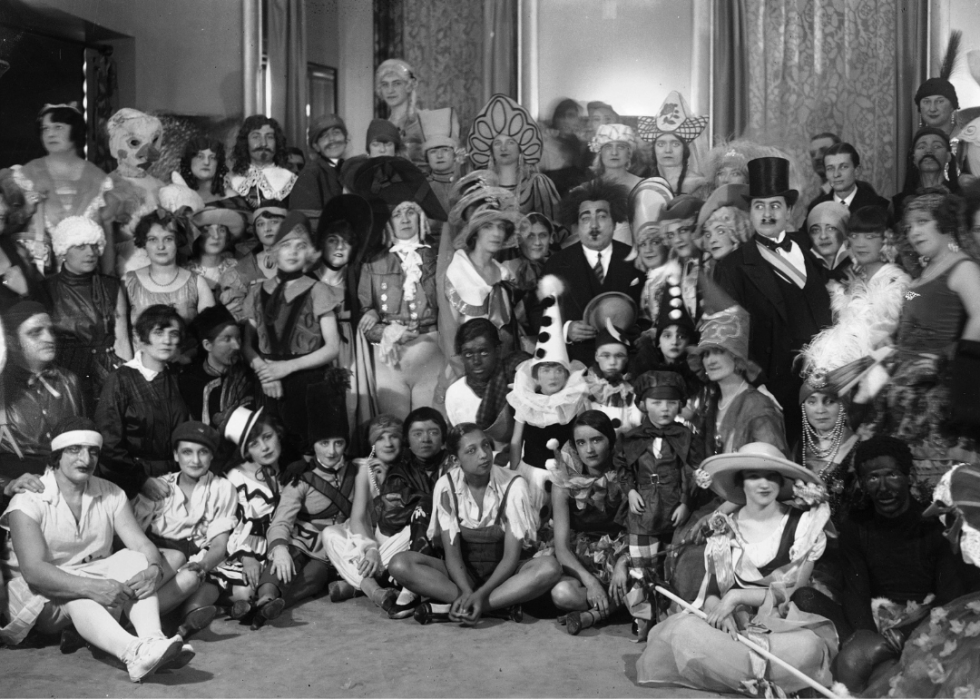 20 / 25
Roger Viollet via Getty Images
Saint Catherine Party at Paul Poiret's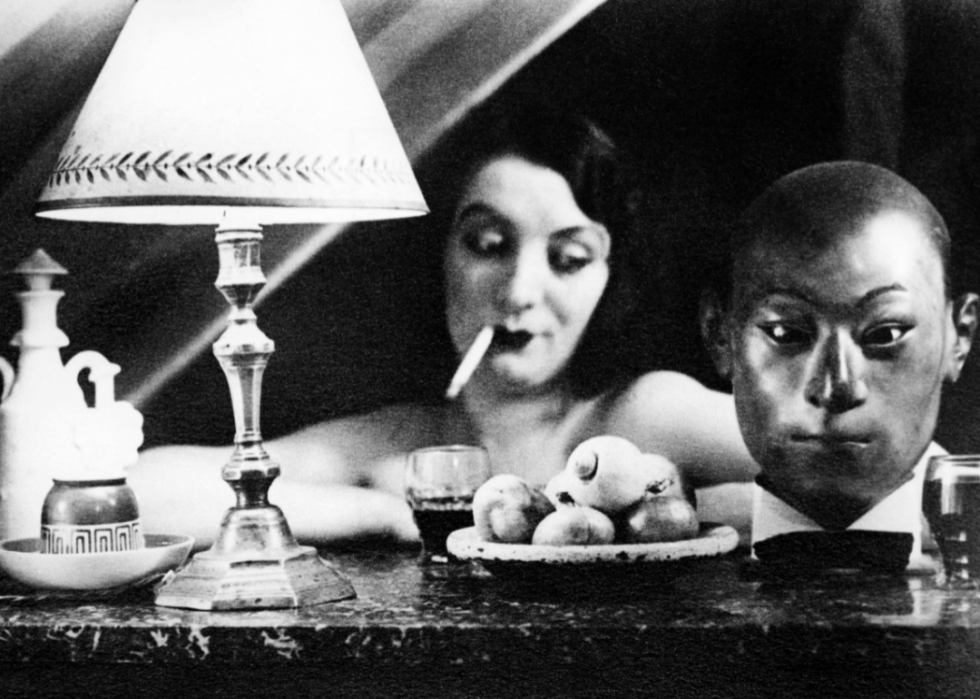 21 / 25
INTERCONTINENTALE/AFP via Getty Images
Kiki of Montparnasse
Muse to Man Ray, Kiki of Montparnasse (born Alice Ernestine Prin) bounced between modeling for others and creating her own art. Her excellent French cooking and boundless hospitality drew the decade's biggest names to the home she shared with the American artist.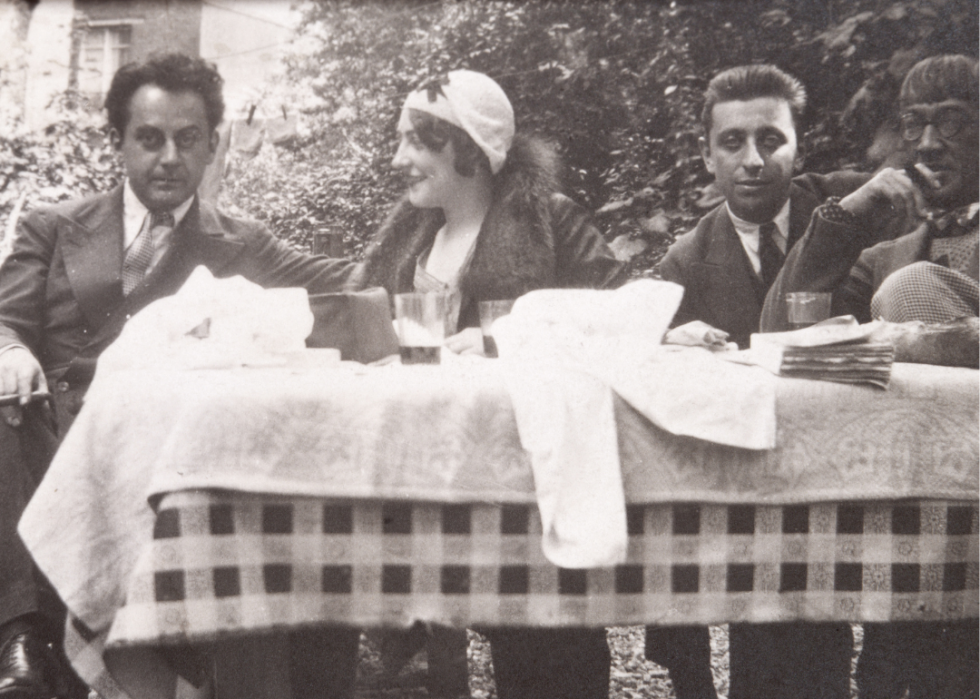 22 / 25
Stefano Bianchetti/Corbis via Getty Images
Man Ray, Madame Auspach, Robert Desnos, Tsugouharu Foujita
Robert Desnos was one of the founders of the Surrealist movement. Wordplay that juxtaposed unrelated elements was the style that set the Parisian's creations apart from the rest.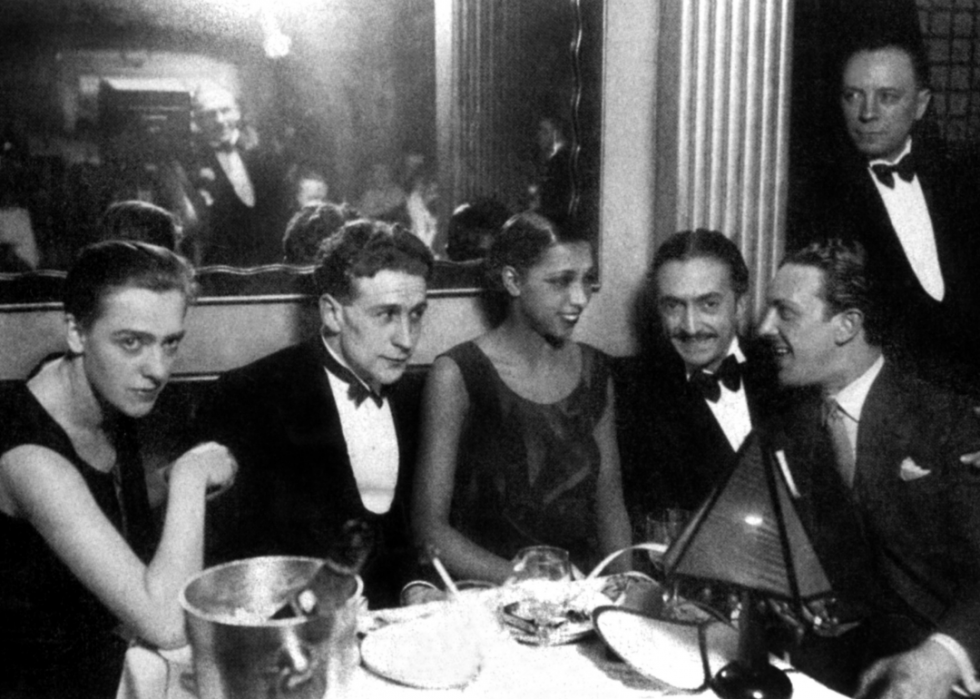 23 / 25
Josephine Baker with Georges Simenon at Chez Josephine
The nightclub Chez Josephine, which opened in 1926, was just one of many notable successes for Josephine Baker. The American singer and actor also helped the Resistance by transporting news about Nazi troop movements via her music sheets.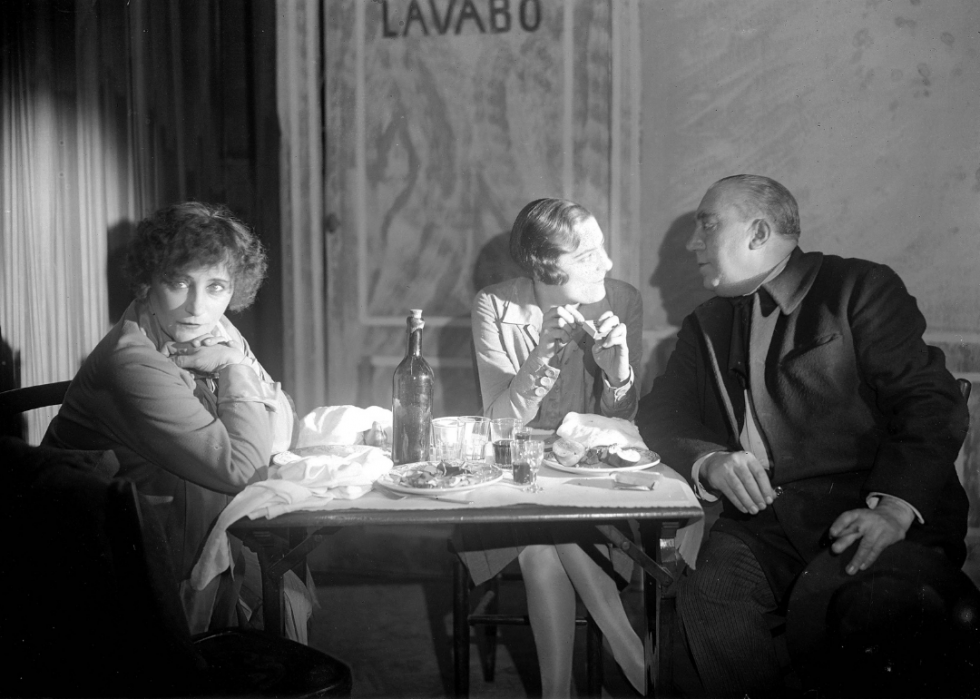 24 / 25
Roger Viollet via Getty Images
Colette performing in her play 'La Vagabonde'
French author and actor Colette addressed topics that were shocking for the era, from women's independence (in "La Vagabonde") to sexuality—including autobiographical explorations about love between older women and younger men. The majority of her works were completed in the '20s and '30s. From left are Colette, Ninon Gilles, and Paul Poiret performing in 1927 in Colette's play "La Vagabonde" at the Theatre de l'Avenue in Paris.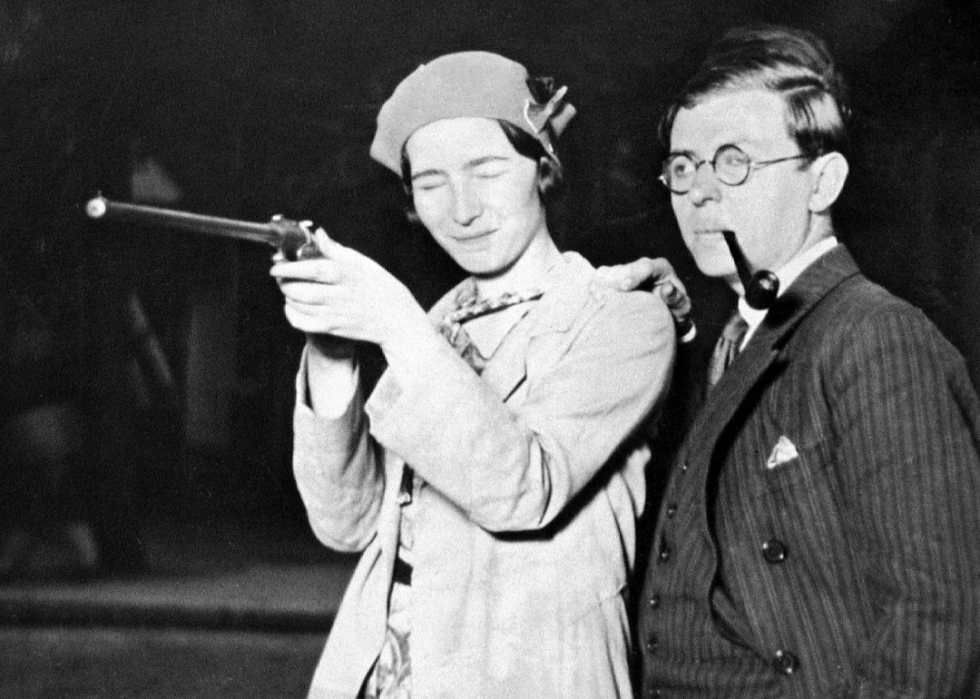 25 / 25
JAZZ EDITIONS/Gamma-Rapho via Getty Images
Simone de Beauvoir and Jean-Paul Sartre
Writers Simone de Beauvoir and Jean-Paul Sartre shared an open relationship and a lifelong partnership. The two met in a philosophy graduate program and together led the existentialist movement. This 1929 photo, taken at a Parisian fair, is the first picture of both writers together.
You may also like: 1984' and 19 other dystopian novels that predicted the future