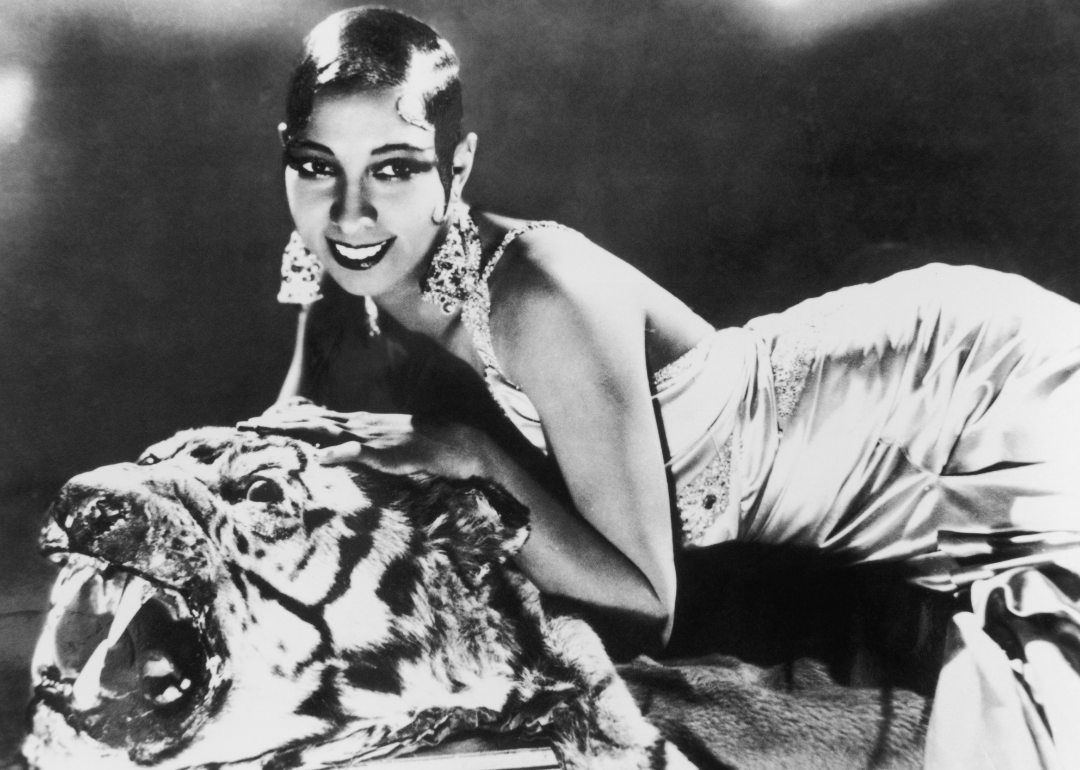 Josephine Baker: The life story you may not know
Hulton Archive // Getty Images
Josephine Baker: The life story you may not know
Josephine Baker's rise from a child street performer on the impoverished streets of St. Louis to one of the most successful Black artists of her time is a thrilling life tale. She lived a life that defied odds, building her career during the Harlem Renaissance before taking off to Paris. It was there that she began to thrive as a civil rights activist, performer, and even a French World War II spy without the constraints of the systemic racism she grew up with.
In August of 2021, it was announced that Baker would be inducted into France's Pantheon, with soils from France, Monaco, and the U.S.—all significant locations throughout the star's life—being brought to rest with some of France's most honored and prominent people Nov. 30. She is the first Black woman to receive the honor. At the request of Baker's family, the performer's remains will stay in Monaco.
During her life, Baker adopted children from around the world, fought for racial equality and justice, and lived life according to her own standards. Baker died at 68 after having an incredible retrospective performance looking back at her decades in the business, capping off a life that influenced women performers from Tina Turner to Beyoncé. Her infamous banana skirt costume, short haircut, and expressive face are known throughout generations. However, Baker's life is both more complex and more enchanting than most people know.
To celebrate her political, professional, and personal accomplishments, Stacker curated a list of 25 facts from her life that some fans may not know. Sources researched include Britannica, ThoughtCo., documentaries, newspaper articles, Baker's estate, and other online resources.
You may also like: Black artists music wouldn't be the same without