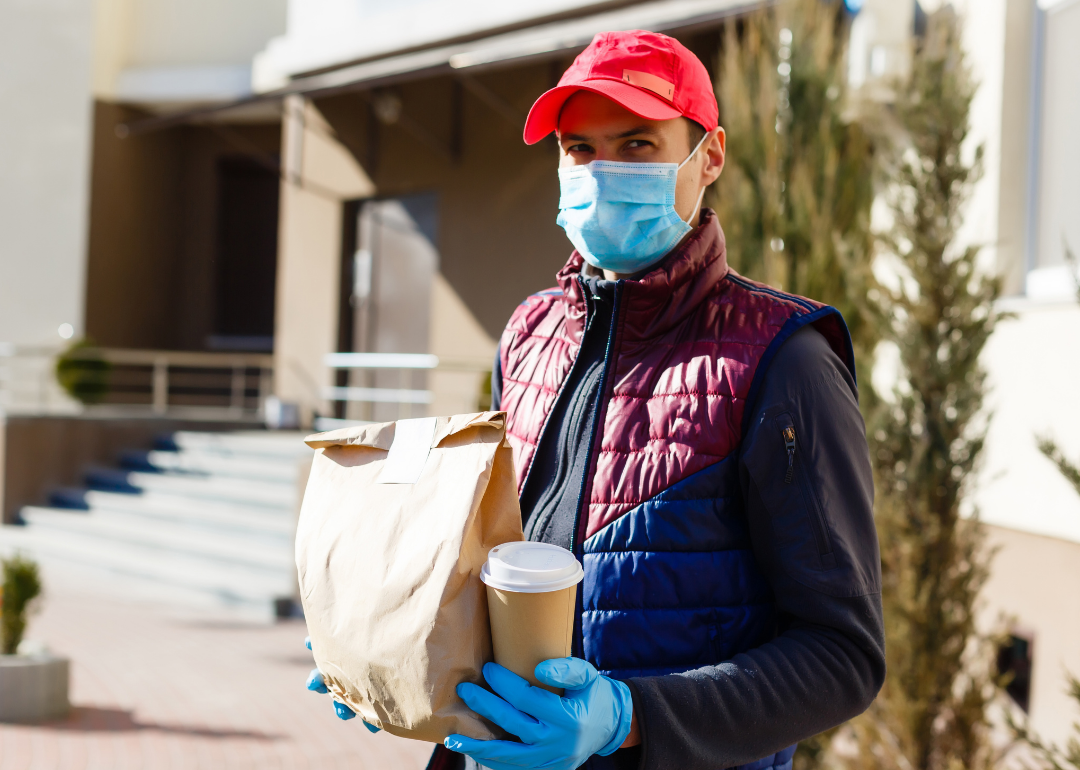 30 ways to support your neighbors this holiday season
Andrew Angelov // Shutterstock
30 ways to support your neighbors this holiday season
The holidays have always inspired giving, not just toward those closest to us, but toward others in need as well. This year, more than ever, people in our own neighborhoods are seeking economic help, job support, and assistance in filling their pantries. Charitable giving is expected to increase an estimated 5.1% in 2021, according to Philanthropy News Digest.
Sometimes, the needs of the world can seem insurmountable, but one good act often leads to another. Not to mention that the simple act of helping someone else can, in turn, help oneself. Stacker has compiled a list of 30 ways to help your neighbors this holiday season, researching ideas from around the web, including those from Charity Navigator, GoFundMe, Do Something, Monster, and Helping Americans Find Help. There's a mix of virtual, remote, and on-site opportunities so everyone can find a cause that fits their comfort level during these trying times.
While there are hundreds of organized international, national, and local charities, sometimes the fastest way to help your neighbor is to simply offer. Hyper-local assistance means calling neighbors, businesses, and churches in your immediate neighborhood and asking how you might be able to help.
Are there local families or restaurant employees in need right now? Does the local pantry or animal shelter need food? Little tasks that may seem small, such as shoveling the snow in a neighbor's driveway, or posting a note at the post office offering to pick up someone's groceries, can mean the world to someone. That little act of kindness when you leave a bigger tip or pick up someone else's tab at the grocery store does more than you know to bring cheer and lighten the load for another human being.
How will you support your neighbors this holiday season? Keep reading to discover 30 inspirational ideas to get started.