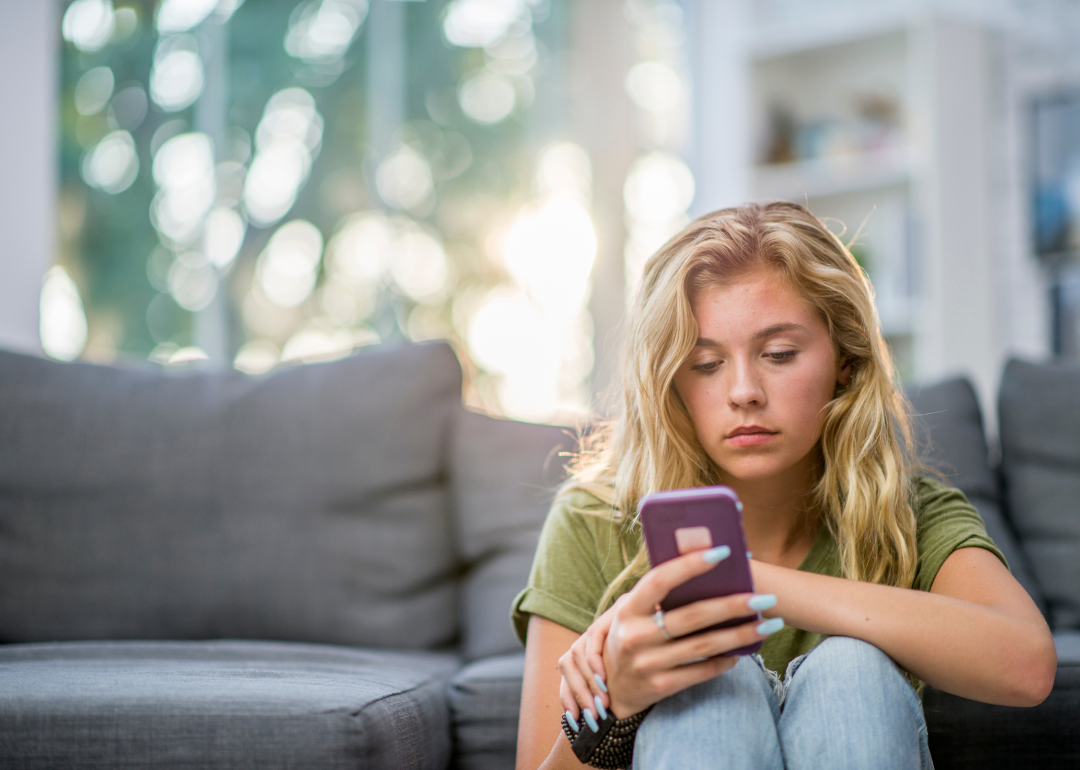 Stacker Connect
Over 50% of young people are 'significantly' lonely, according to a recent survey. A mindfulness expert believes he knows why
Over 50% of young people are 'significantly' lonely, according to a recent survey. A mindfulness expert believes he knows why
More technology doesn't equal more sense of connection. Way.com looks into a new survey conducted by Gallup and Meta that reveals young people are experiencing higher levels of loneliness than ever — with 1 in 4 suffering from bouts of feeling fairly or very lonely. Data was collected from respondents ages 15 and up from over 142 countries from June 2022 through February 2023.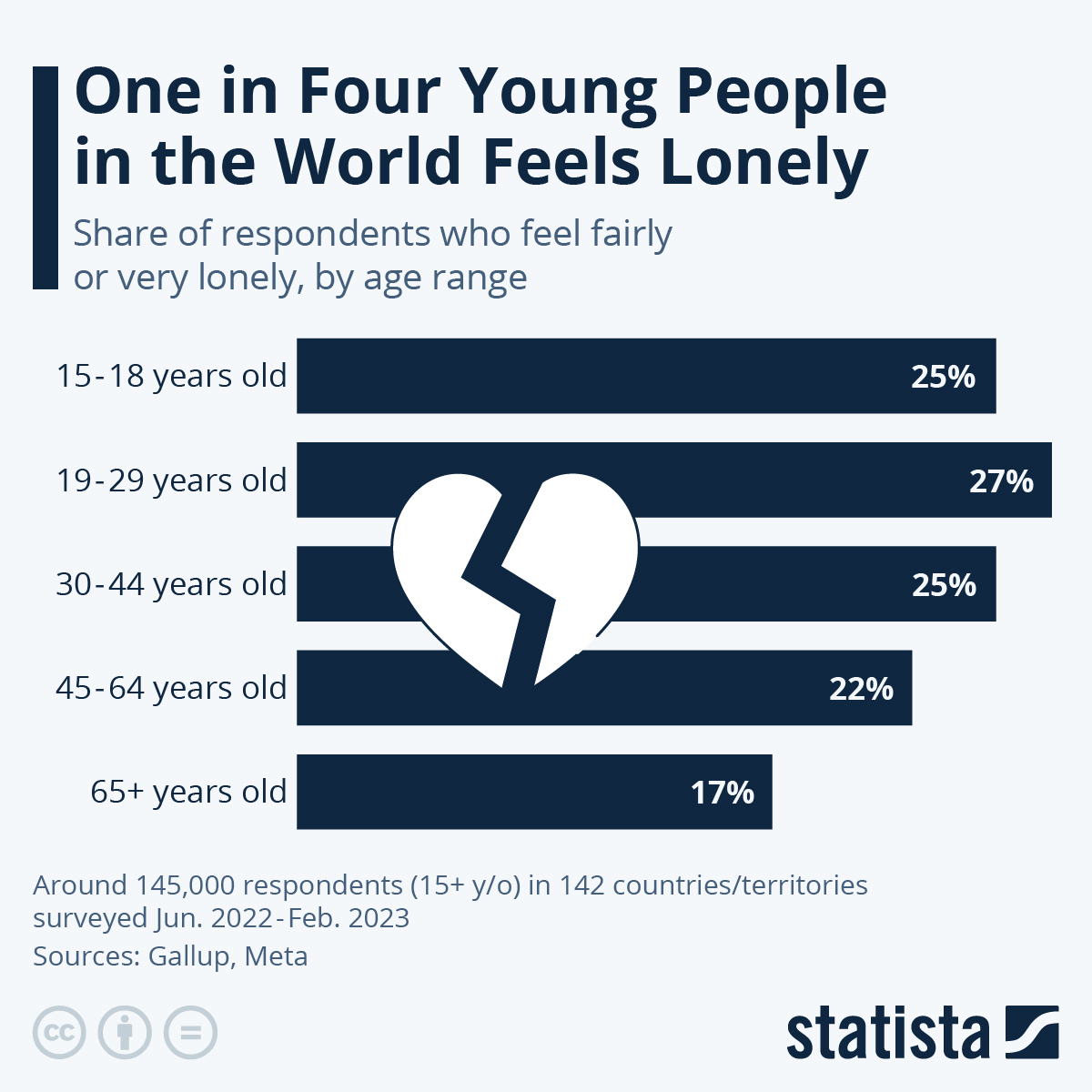 1 / 1
Reported loneliness seems to be affecting younger adults with more frequency
For the 15-18 age group, 25% feel very lonely or fairly lonely. For those ages 19-29, the number was even higher, with 27% feeling significant levels of loneliness. Interestingly, the numbers are lowest for the oldest age group, as just 17% of those 65 and over feel lonely, while 22% of 45- to 64-year-olds report experiencing loneliness.
"You think you are getting in touch with people through Facetime and Instagram? No. You are in touch with electronic gadgets. These are superficial things. That is not a relationship. You need to hold your friend's hand, say hello, and have a conversation," Kamlesh D. Patel, author of the book "Spiritual Anatomy: Meditation, Chakras, and the Journey to the Center," told Way in a recent interview. "We have relegated our hearts and proximity to what I call a metrics world. Though it's real, we live in limbo and satisfy ourselves by thinking, 'Oh, I'm in touch with so many people.' But you are really not in touch with anyone, not even yourself. You may have a conversation on Instagram, but you don't even know who you are interacting with."
Patel, a spiritual leader of the Heartfulness Meditation Movement, questioned the direction technology is heading with the introduction of AI date bots: "I was fascinated by the AI dating women and dating men. I was wondering, 'What is this AI woman and man that you can have a romance with?' Now you can imagine to what extent we are driving towards. Technology is great, but is this the greatness we want to attain? You are fooling yourself when you deny the real and rely more on the metrics world."
So, how are young people navigating their mental health in a tech-first world? With many unable to afford traditional therapy, they turn to music (72%), watching movies or TV (53%), playing video games (47%), exercise (47%), and meditation (26%), according to a June 2023 survey of 1,368 14- to 25-year-olds by Blue Shield of California/Harris Interactive.
Patel, a longtime proponent of the power of meditation, agrees that this is key to returning to a happier state. "You become so grateful in the process when emotions, consciousness, and everything change after just a few minutes of meditation," he said. "Thankfulness is a natural product of meditation. Even if one person meditates in the house, mother or father, and if they both meditate together — that's even better. You can see how it changes the environment. You can see the tranquility around them in that house. The peace that radiates within you can touch so many people, starting with your own family and your neighbors, and then we radiate peace in the world."
The Gallup-Meta survey reveals that despite significant levels of loneliness, 72% of respondents reported feeling fairly or very connected to others. But our modern ways of connecting are clearly missing something that sitting across from a loved one or best friend can only fulfill.
This story was produced by Way.com and reviewed and distributed by Stacker Media.