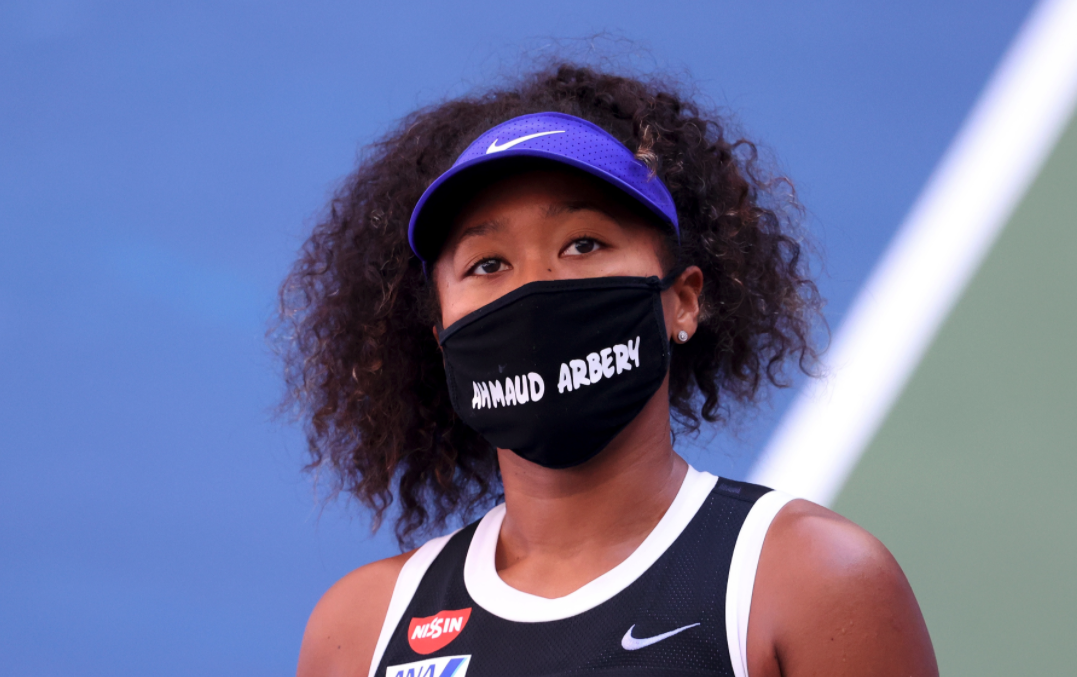 50 photos of the sports world showing support for Black lives
50 photos of the sports world showing support for Black lives
If progress is born from many small moments in the margins cresting into a public sea change, the impact of Colin Kaepernick kneeling during the national anthem during the 2016 football season presaged and charted the course for the huge wave of athletic activism seen in 2020 and carrying through to 2021.
When Kaepernick protested police brutality and racism with a peaceful protest, he incited a harsh backlash and wasn't signed back to the San Francisco 49ers after the season ended. Five years later, players are not only kneeling, but speaking out about systemic racism with calls for action to end police brutality and systemic racism, building on and adding to Kaepernick's earlier activism.
Kaepernick wasn't the first athlete to use his platform to peacefully protest racist violence—or the first to be punished for it. Muhammad Ali was perhaps the first Black athlete of the modern era to risk his career and white approval for standing up for what he believed in, refusing to be drafted into the Vietnam War on religious and ethical grounds. He was subsequently banned from boxing and stripped of his titles, losing his income. Ali set the groundwork for future protest, showing athletes what could be gained—and potentially lost—with political activism.
Ali likely influenced two sprinters: Tommie Smith and John Carlos, whose protest was captured in the now-iconic photo of the athletes holding raised fists while the national anthem played during the 1968 Olympic Games. They sought to bring attention to the plight Black Americans faced against structural racism in the U.S. To do this, they wore socks but no shoes to symbolize poverty of African Americans, and black gloves on their raised fists to symbolize unity. The third man in the photo, Australian Peter Norman, joined Smith and Carlos in wearing a human rights badge. They were expelled from the Games and faced harassment and ostracism when they returned home. Reflecting on the protest in Smithsonian Magazine, Carlos said, "We had to be seen because we couldn't be heard."
In 1996, NBA's Mahmoud Abdul-Rauf refused to stand for the national anthem, calling the flag a "symbol of oppression, of tyranny." He was suspended from playing until agreeing to stand for the anthem with his eyes closed.
These are only a few of the most notable examples of 20th-century athletes on the forefront of peaceful political protest. Kaepernick brought the legacy into the 21st century when he kneeled during the national anthem during his 2016 games, bringing national attention to inequality in America. "People are dying in vain because this country isn't holding their end of the bargain up, as far as giving freedom and justice, liberty to everybody. That's something that's not happening," he told media when it was noticed he wasn't standing for the anthem. "This is because I'm seeing things happen to people that don't have a voice, people that don't have a platform to talk and have their voices heard, and effect change. So I'm in the position where I can do that and I'm going to do that for people that can't."
His protest resulted in being all but blacklisted from the NFL. But it also resulted in wider recognition of police brutality in America, and the backlash among white team owners and politicians—Donald Trump said his protest was "a terrible thing" and that "he should find a country that works better for him"—highlighted the reality of how angry and uncomfortable peaceful protest makes some people in America.
Other athletes followed Kaepernick's example in 2016 and 2017. First teammate Eric Reid joined him. Then other football players across the NFL refused to stand, including Jeremy Lane of the Seattle Seahawks; Brandon Marshall of the Denver Broncos; and Arian Foster, Michael Thomas, Kenny Stills, and Jelani Jenkins of the Miami Dolphins. Marcus Peters of the Kansas Chiefs and Martellus Bennett and Devin McCourty of the New England Patriots held up fists. Soccer player and Olympic winner Megan Rapinoe kneeled during the national anthem in solidarity with Kaepernick. High school teams started to kneel, then university players and cheerleaders, and then even more NFL players kneeled or stood with raised fists during the anthem. The entire Indiana Fever women's team kneeled, bringing Kaepernick's protest to the WNBA. In 2017, Seth DeValve of the Cleveland Browns became the first white player to kneel during the anthem.
And so the activism and strikes that swept the sports world after the police shootings of George Floyd and Jacob Blake in 2020 didn't come out of nowhere. Along with massive demonstrations that took place across every state in the U.S. (and quite a few countries around the world), athletes, in particular Black athletes, drew on both recent and more distant history. And while it can be argued that owners and corporate sponsors are commodifying the movement—the NFL releasing statements against racism is, after all, the very same institution that blacklisted Kaepernick for kneeling during the national anthem—the widespread messaging that Black Lives Matter shows how players are pushing their institutions toward change, using their power and influence to force a reckoning at the national level.
Stacker attempted to capture the player activism, dissent, and messaging with 50 photos showing how the sports world, and some specific teams and athletes, have shown support for Black lives.