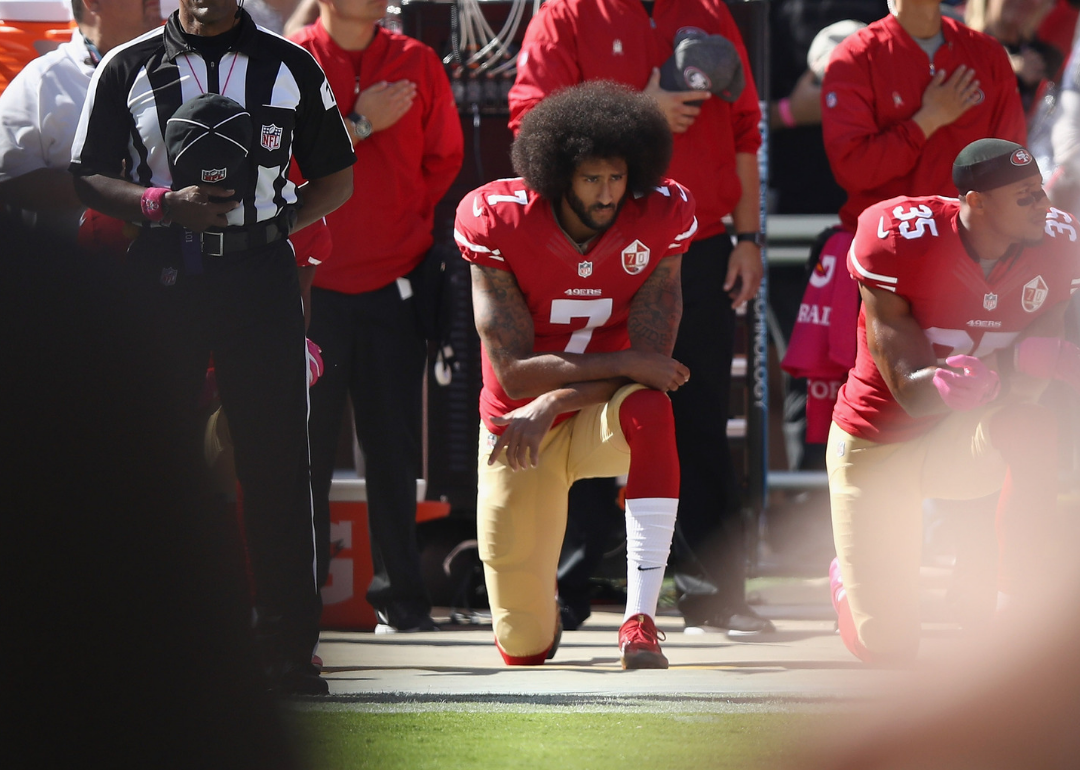 Athletes who stood up for a cause
Athletes who stood up for a cause
Throughout history, athletes have used their celebrity and sometimes put their careers on the line to protest injustice, champion causes, and create awareness for what is going on in the world on a range of issues from race to gender equality to civil rights, to religious freedom to war and peace. As a result, many sports stars have lost their careers, given up millions of dollars, and even risked jail time standing up for what they believed in.
Stacker looked into the world of athlete causes and found some of the most profound protests and risk-taking stances in sports history. Using authoritative sources like The New York Times, ESPN, Sports Illustrated, and others, Stacker found some of the most- and least-known athletes who stood up for what they believed in.
Athletes who have taken stands for principled causes have been met with praise and derision for their views. But the results of these crusading warriors have helped bring about change to some of society's greatest injustices. This list of sports legends expressed their views often when it was the most inconvenient and most career threatening. Read on to learn more about their stories.
 
You may also like: Famous instances of sports diplomacy