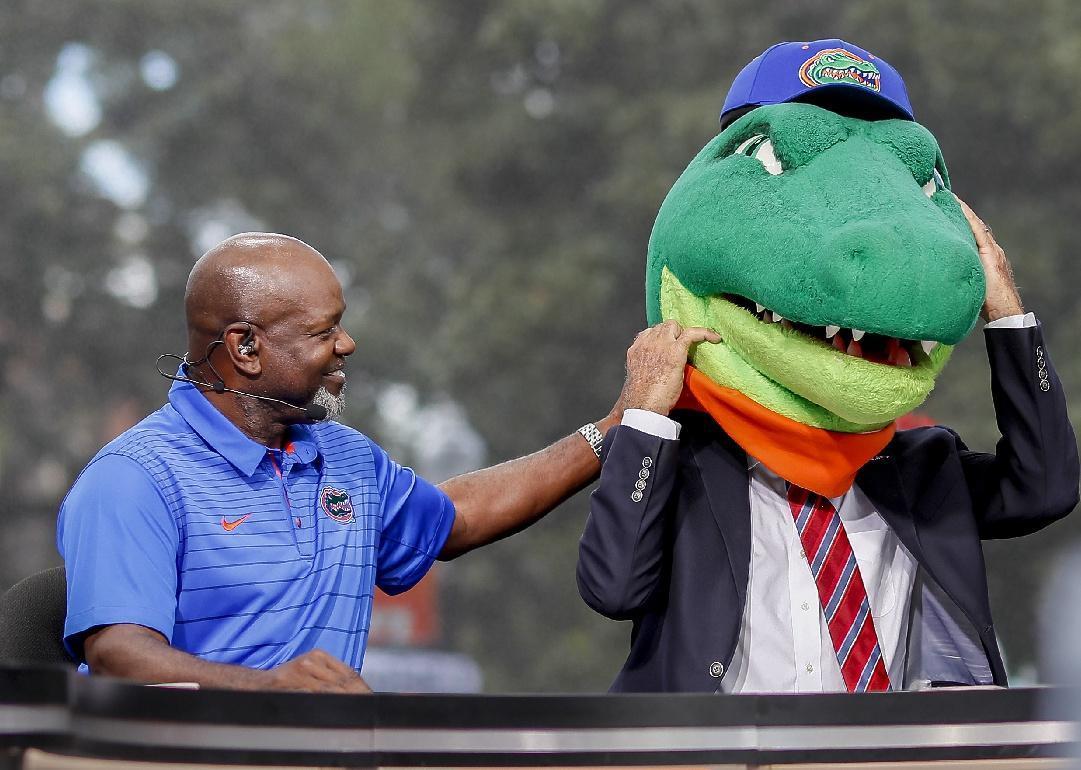 Lee Corso's most-picked 'College GameDay' teams
James Gilbert // Getty Images
Lee Corso's most-picked 'College GameDay' teams
Lee Corso has been a staple on ESPN's "College GameDay" since it first aired in 1987, making more than 1,700 correct predictions in his 30-plus years on the broadcast. It wasn't until Oct. 5, 1996, though, that a college football tradition was born when Corso got the idea to wear the Brutus Buckeye head while delivering his pick of Ohio State.
Since that fateful day, Corso has successfully donned the winning mascot head 224 times while losing just 120 through Nov. 7, 2019. Stacker compiled a list of the teams Lee Corso has picked the most on "College GameDay" using data from GamedayCole.com. Colleges are ranked by the number of picks, and ties are broken by the most recent pick.
Along with each team, you'll find information about Corso's overall record when selecting that team, as well as the last time he picked them, and how they did in that game. Each slide also contains a little history about each college program, as well as more significant times Corso has picked them.
Corso, who played quarterback for Florida State in the 1950s and was college roommates with Burt Reynolds, suffered a stroke in 2009. Despite needing help from his friends to get through broadcasts, the 84-year-old doesn't plan on retiring anytime soon. "I go to the best game of the weekend and talk football—and they pay me... Why the hell would I leave something like this?" he said, per the AP, on the eve of the 2017 season.
Keep reading to find out Lee Corso's most-picked "College GameDay" teams.
You may also like: Can you answer these real 'Jeopardy!' questions about sports?