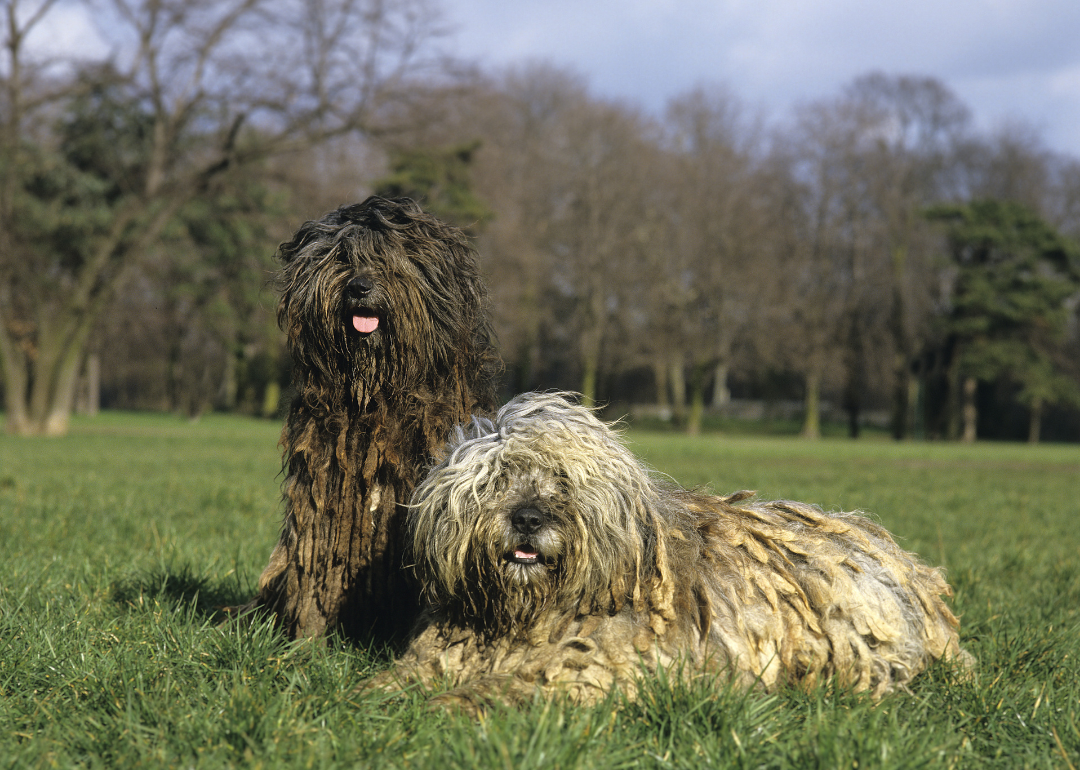 Least popular dog breeds in America
Least popular dog breeds in America
It's safe to say that few living creatures have as high approval ratings as our canine companions. They're not called "man's best friend" for nothing, and it's generally accepted that they all go to heaven. Odes to their loyalty are well documented throughout human history, from Argos in Homer's "Odyssey" to movie tributes like "Balto" and "Beethoven."
But human nature can lead us to play favorites, and with 195 registered breeds to choose from, some inevitably fall to the bottom. To help understand what guides our choices, Stacker broke down the 98 least popular dog breeds in America based on data released March 16, 2021 from the American Kennel Club. AKC rankings from 2013 were also included for comparison purposes.
Some factors that play into a breed's national popularity—or lack thereof—are obvious: size, maintenance, allergies, disposition, and temperament. But name recognition (brand name, essentially) is just as important; consider why labradors, retrievers, and bulldogs are annually among the most popular, while the #4 least popular breed appearing here made its maiden Westminster Dog Show appearance in 2020 and traces to a West African nomadic breed dating to Saharan ancient times. Another barrier to popularity can be access—newer or less comon breeds have far fewer reputable breeders, which limits your options for making one of the lesser-known breeds part of your family.
Whether you're adopting a dog and researching breed characteristics or deciding on a reputable breeder, keep reading to discover 98 lovable kinds of dogs you may not have heard of.
You may also like: Dog breeds with the most timeless popularity