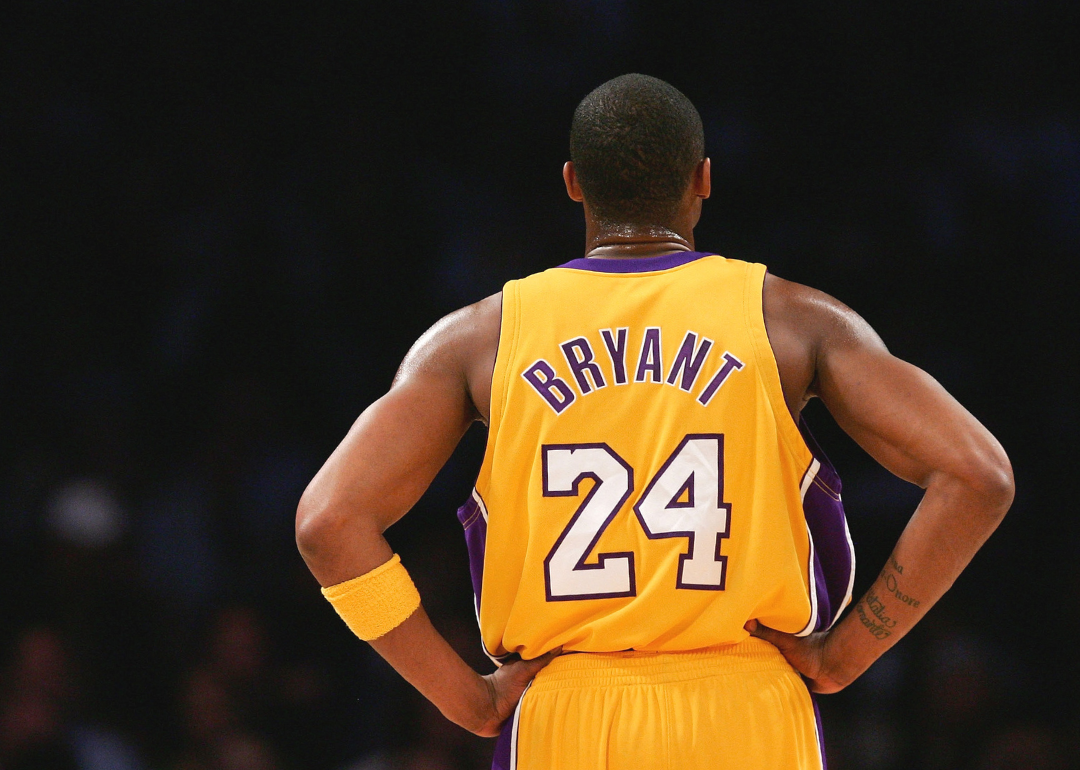 Kobe Bryant: The life story you may not know
Lisa Blumenfeld // Getty Images
Kobe Bryant: The life story you may not know
Basketball superstar Kobe Bryant's unbelievable talent began to captivate audiences while he was still playing high school basketball. His phenomenal athleticism, self-confidence, and laser focus on becoming one of the greatest basketball players to grace an NBA court led him straight to the big leagues as a teenager.
Bryant manifested his destiny, leading the Los Angeles Lakers to a new era of domination as their shooting guard and bringing a unique approach to the game. He was nothing short of brilliant to watch, an enigmatic figure with a legendary work ethic and unquenchable thirst and dedication for the game.
He garnered accolades that most players would dream of: MVP awards, NBA championships, Olympic medals, and a place in basketball infamy alongside Michael Jordan and Kareem Abdul-Jabbar. Bryant was incredibly visible on the court with a 6-foot-6 frame and impressive skills but, outside the game, he often felt like a curious enigma. He did a bit of everything from perusing the streets of Disneyland to trying his hand at rapping to creating animated films and fantasy books. Bryant was a family man and eventually the father of four daughters who seemed to find both restlessness and content during his short retirement.
It seems that there isn't much more to know about Bryant, but there's always a new way to look at his life and legacy. To do this, Stacker has put together a list of 25 facts from Bryant's life that you may not know. Stacker compiled research via newspaper articles, a documentary, sports websites, and reputable news sites.
You may also like: Most famous celebrities from the year you were born