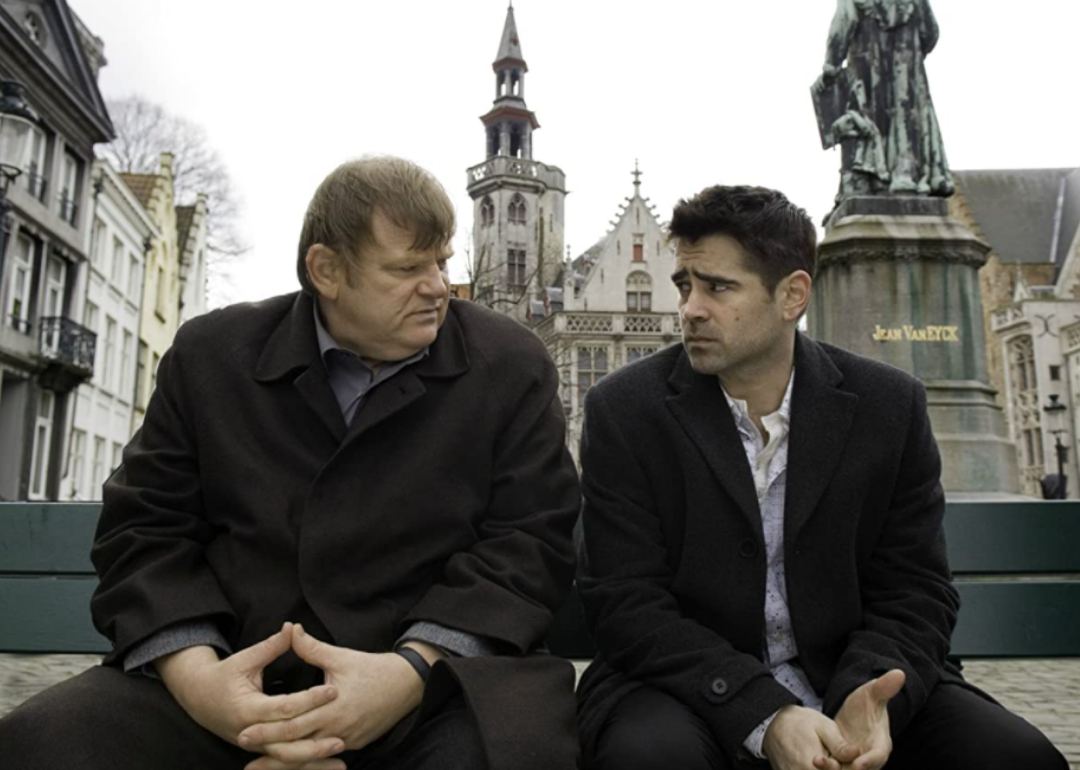 25 movies that take you on a tour of a city
25 movies that take you on a tour of a city
There's so much to see in the world and not enough vacation time to explore every destination you want to. Thankfully, watching movies at home can whisk us not just to fantasy lands, but to real-world locations. Some films feel as if you're literally touring the real-life location itself, whether in the present day or decades ago. If you can't vacation in Vienna, at least you can hang out in the historic city with Jesse and Celine in "Before Sunrise."
For this list, Stacker surveyed film history and compiled a list of movies spanning across decades, countries, and genres that take viewers on a tour of a city. The films are ranked by IMDb user rating, ties broken by votes. To qualify, the film had to have at least 2,000 votes. Some cities are represented more than once, with repeats representing different large neighborhoods in a megacity and/or a different time period in a city's history. Counting down from 25, here are the perfect films to watch when missing the world beyond our homes becomes too much to bear.
You may also like: The best streaming services in 2021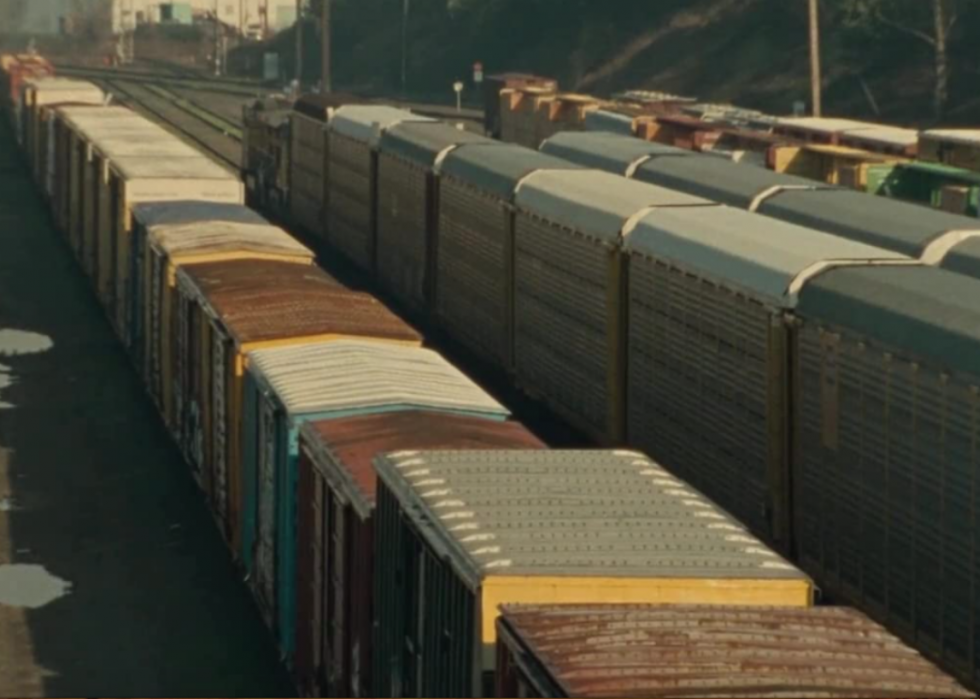 1 / 25
#25. Wendy and Lucy (2008)
- Director: Kelly Reichardt
- IMDb user rating: 7.1
- Metascore: 80
- Runtime: 80 minutes
When her car breaks down, homeless drifter Wendy (Michelle Williams) is suddenly stranded in Portland, Oregon, on her way to finding employment in Alaska. What's more, she's lost her dog, Lucy, too. The film is intentionally stark and takes you through the less populated corners of the city, meant to capture the everyday life of the author of the short story the film is based on.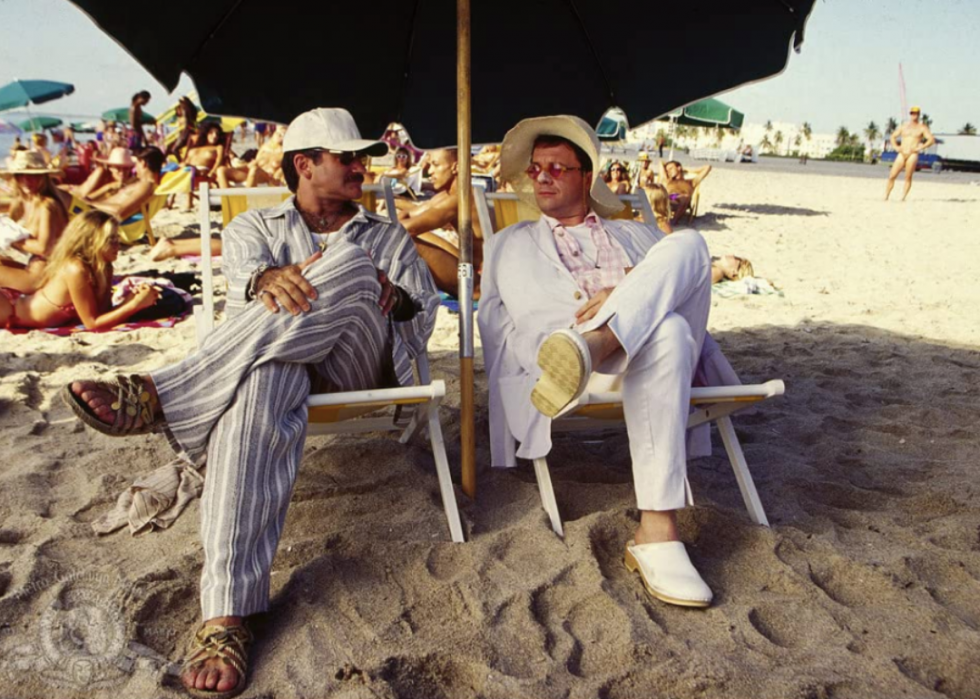 2 / 25
#24. The Birdcage (1996)
- Director: Mike Nichols
- IMDb user rating: 7.1
- Metascore: 72
- Runtime: 117 minutes
A remake of the 1978 French film, "La Cage aux Folles," this farcical film features the late Robin Williams and veteran Broadway star Nathan Lane as a gay couple pretending to be straight so as to appease their son's new in-laws-to-be. The film was shot in South Beach, Florida, the fictional "Birdcage" club taking place at the real-life Carlyle Hotel in the lauded Art Deco district of the city.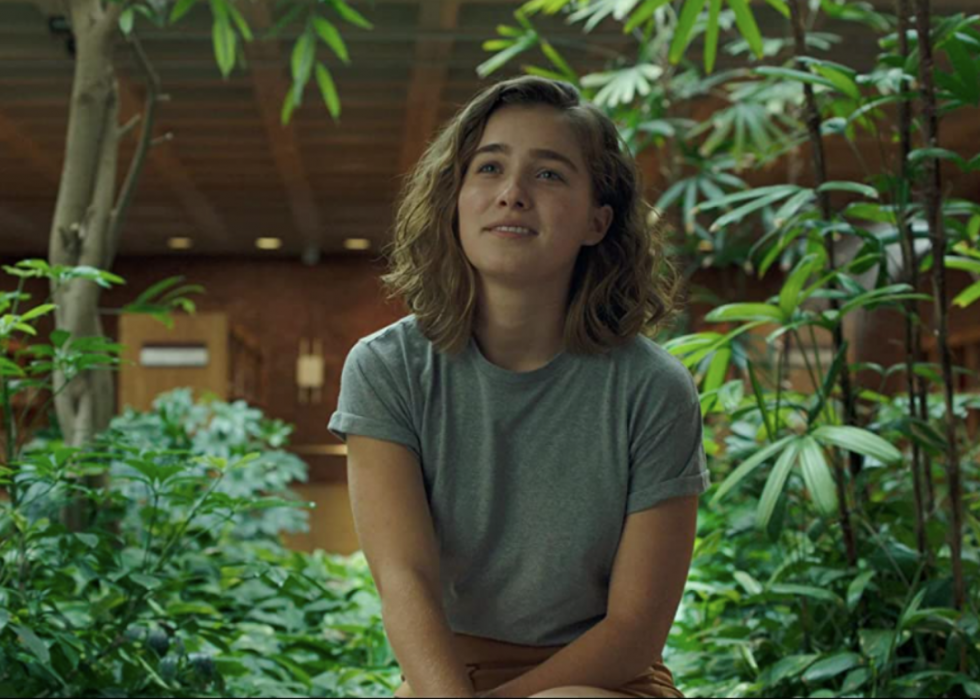 3 / 25
#23. Columbus (2017)
- Director: Kogonada
- IMDb user rating: 7.2
- Metascore: 89
- Runtime: 100 minutes
Stranded in Columbus, Indiana, the son of an architecture scholar (John Cho) finds himself striking up a friendship with a young architecture student (Haley Lu Richardson) as he waits for his father to recover, surrounded by the small town's many renowned modernist buildings. The two spend the film taking in the scenery of Columbus, visiting significant destinations of avant-garde architecture while challenging one another about the artists behind them.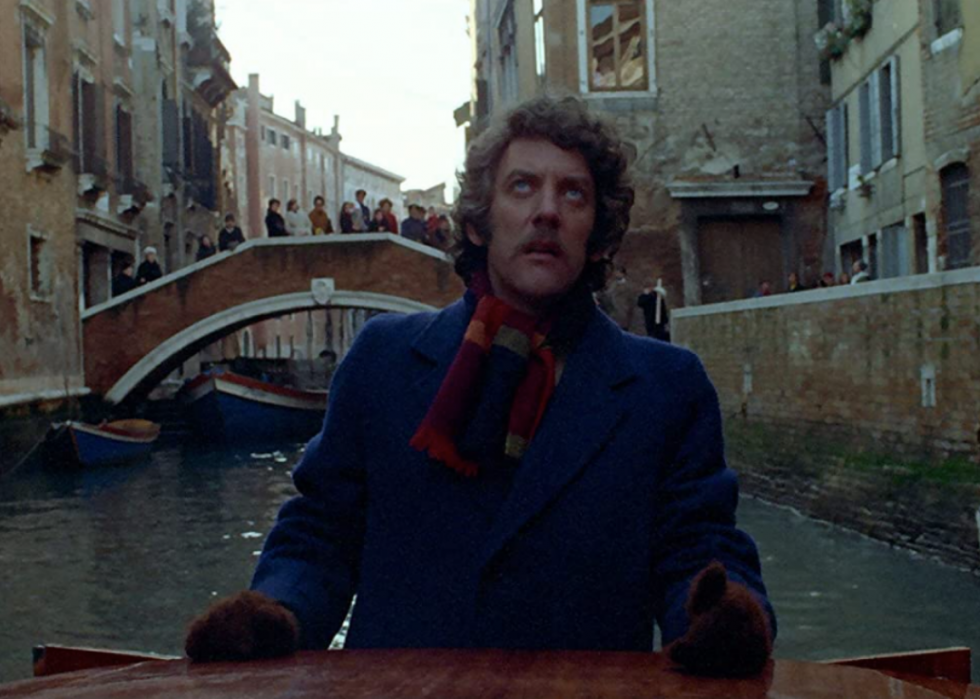 4 / 25
#22. Don't Look Now (1973)
- Director: Nicolas Roeg
- IMDb user rating: 7.2
- Metascore: 96
- Runtime: 110 minutes
In Venice, Italy, John Baxter (Donald Sutherland) takes a commission to restore a church and brings his wife (Julie Christie) along with him, hoping for some much-needed respite following the accidental death of their young daughter. There, they encounter two sisters who claim to be in touch with their daughter's spirit, setting off a disturbing chain of events. Juxtaposed against the tense, eerie nature of the film is the beautiful, water-bound architecture of Venice, as the viewer's voyage through the city parallels the Baxters' supernatural journey.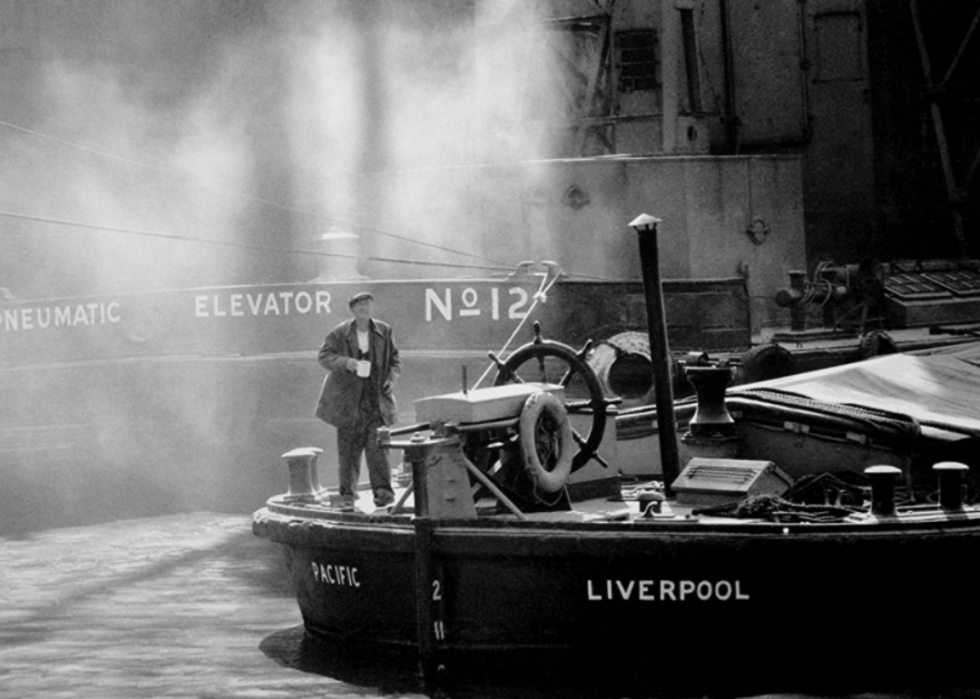 5 / 25
#21. Of Time and the City (2008)
- Director: Terence Davies
- IMDb user rating: 7.3
- Metascore: 81
- Runtime: 74 minutes
A love letter to director Terence Davies' hometown of Liverpool, England, this documentary looks at the city's history and transformation over time alongside Davies' own memory, reflections, and use of archival footage. As Davies illuminates past and present, he creates a unique visual poem highlighting both the seen and lost past of a town that many only know for the Beatles.
You may also like: Movie trivia for the top 100 films of all time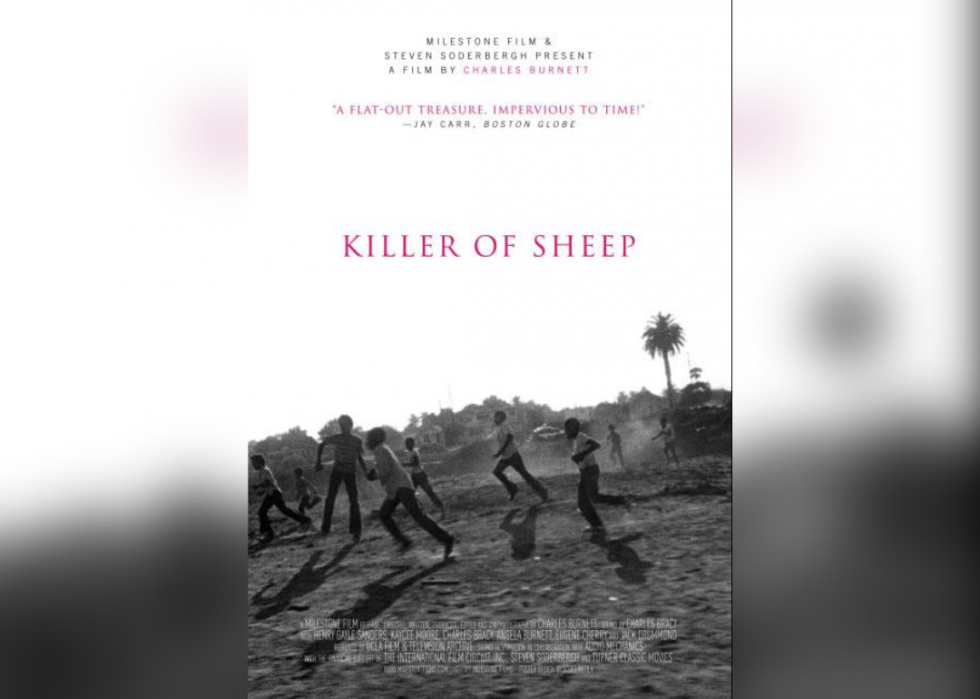 6 / 25
#20. Killer of Sheep (1977)
- Director: Charles Burnett
- IMDb user rating: 7.3
- Metascore: 96
- Runtime: 80 minutes
Stan (Henry G. Sanders) works at a slaughterhouse in the working class, African-American Los Angeles neighborhood of Watts. He struggles to maintain his personal and family life amidst a grueling job and interactions with people that increasingly threaten his well-being. Shot on location, the film takes place near director Charles Burnett's family home in Watts and uses majority real-life Watts residents. Burnett creates a warm, distinct texture to the impoverished town that exists on the peripheries of glitzy Hollywood and Beverly Hills.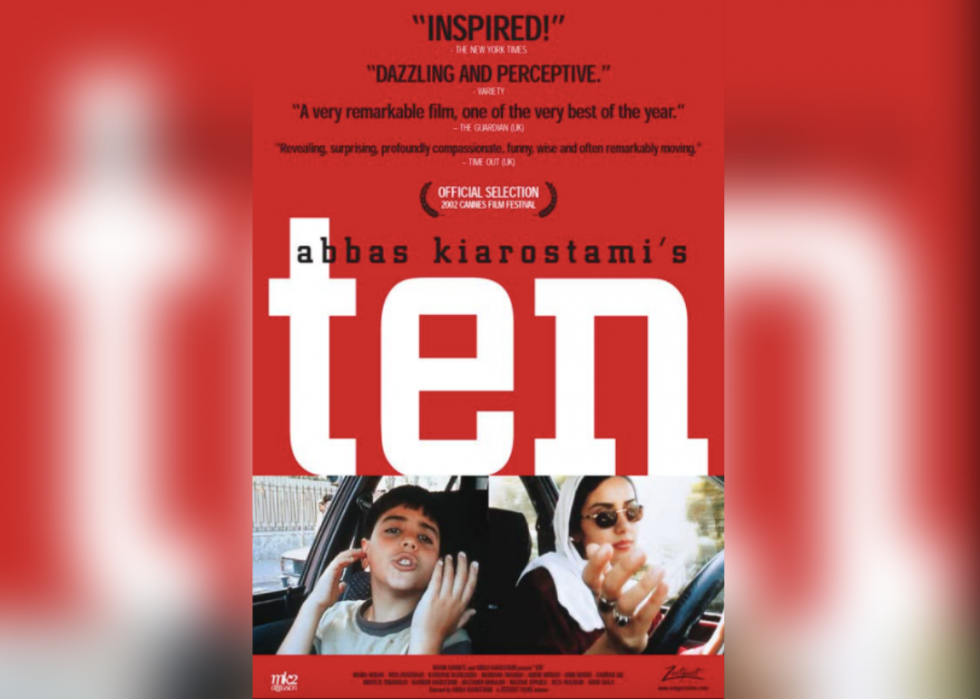 7 / 25
Abbas Kiarostami Productions
#19. Ten (2002)
- Director: Abbas Kiarostami
- IMDb user rating: 7.4
- Metascore: 86
- Runtime: 94 minutes
This Persian film takes us along for the ride with an unnamed female taxi driver (Mania Akbari), dramatizing 10 different conversations she has with various passengers, including hitchhikers, friends, a sex worker, and her own son. The film weaves around the city of Tehran, Iran, alongside the taxi driver, guiding viewers through the metropolitan streets of the city while focusing almost solely on the taxi's inhabitants.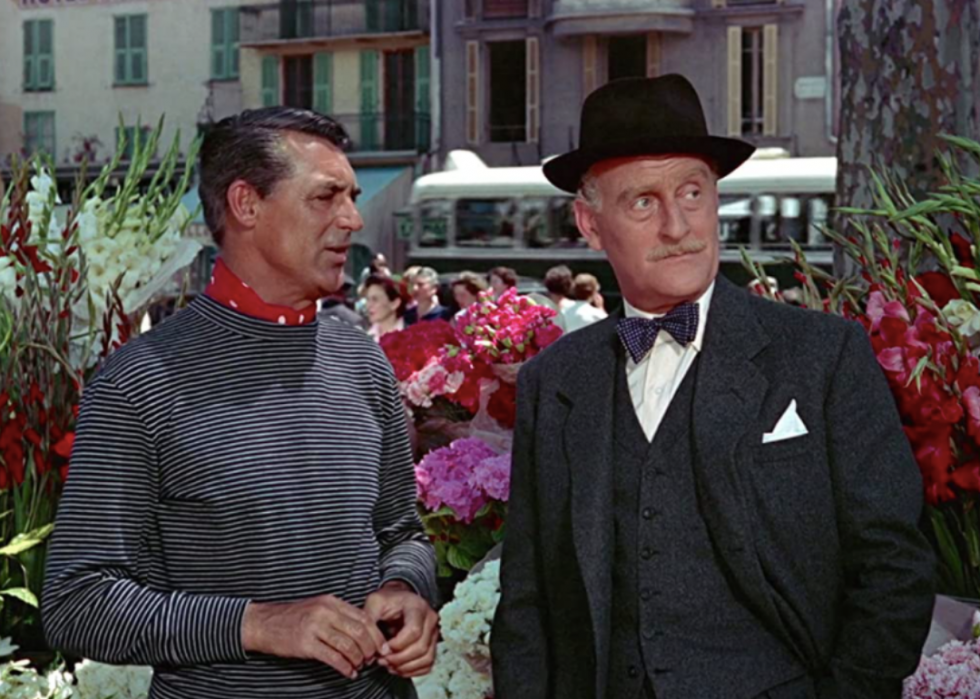 8 / 25
#18. To Catch a Thief (1955)
- Director: Alfred Hitchcock
- IMDb user rating: 7.4
- Metascore: 82
- Runtime: 106 minutes
In this Alfred Hitchcock staple, Cary Grant stars as a retired cat burglar, who must clear his name when a series of robberies are committed using his distinct style. The classic thriller was filmed primarily in the south of France, offering viewers a scenic tour of Nice, Cannes, and the countryside of the surrounding area.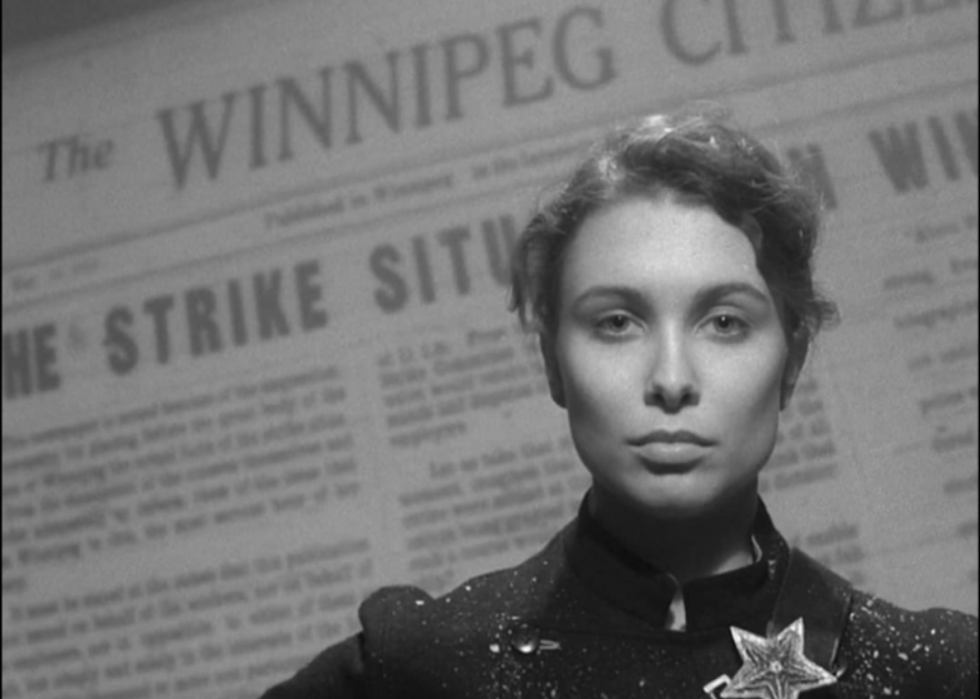 9 / 25
#17. My Winnipeg (2007)
- Director: Guy Maddin
- IMDb user rating: 7.6
- Metascore: 84
- Runtime: 80 minutes
Canadian director Guy Maddin goes on a personal expedition through his hometown and current place of residence of Winnipeg, Manitoba. Utilizing archival footage and interviews alongside recreated scenes and a dreamlike atmosphere, Maddin crafts a documentary that seamlessly blends the real and the surreal, in his intimate portrait of Winnipeg.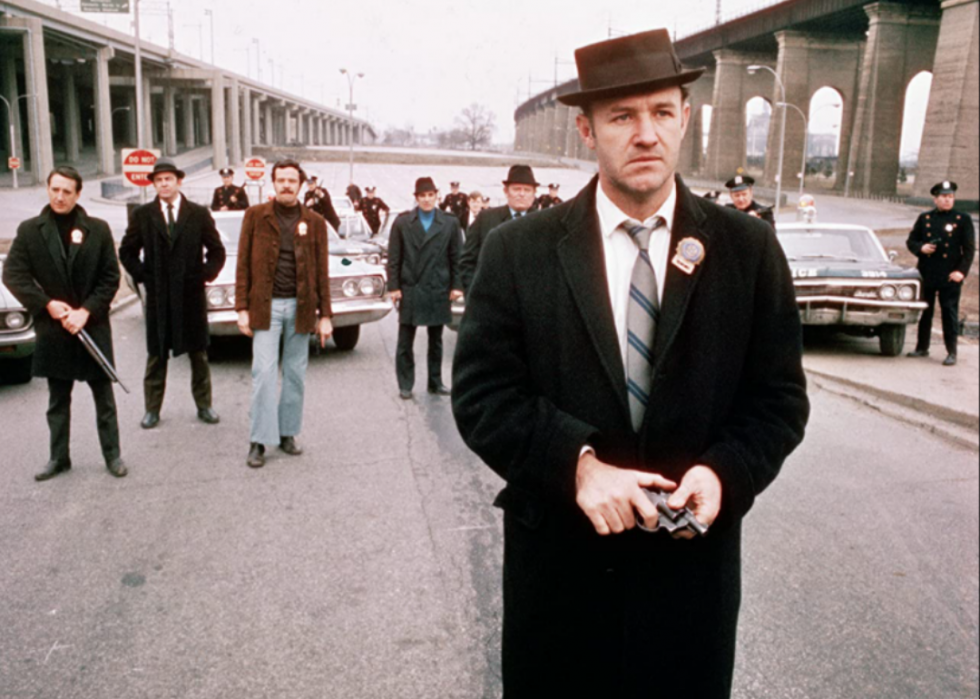 10 / 25
#16. The French Connection (1971)
- Director: William Friedkin
- IMDb user rating: 7.7
- Metascore: 94
- Runtime: 104 minutes
A hardened narcotics detective (Gene Hackman) and his partner (Roy Scheider) trail a young heroin dealer in 1970s New York City who might be the key to bringing down a massive heroin-smuggling cartel. The William Friedkin film was shot on location in New York (not including scenes in France and Washington D.C.), and tours many boroughs, including Manhattan, Brooklyn, and Queens, and travels through Park Avenue, Little Italy, East River, and Wards Island.
You may also like: The Stories Behind Your Favorite Wes Anderson Movies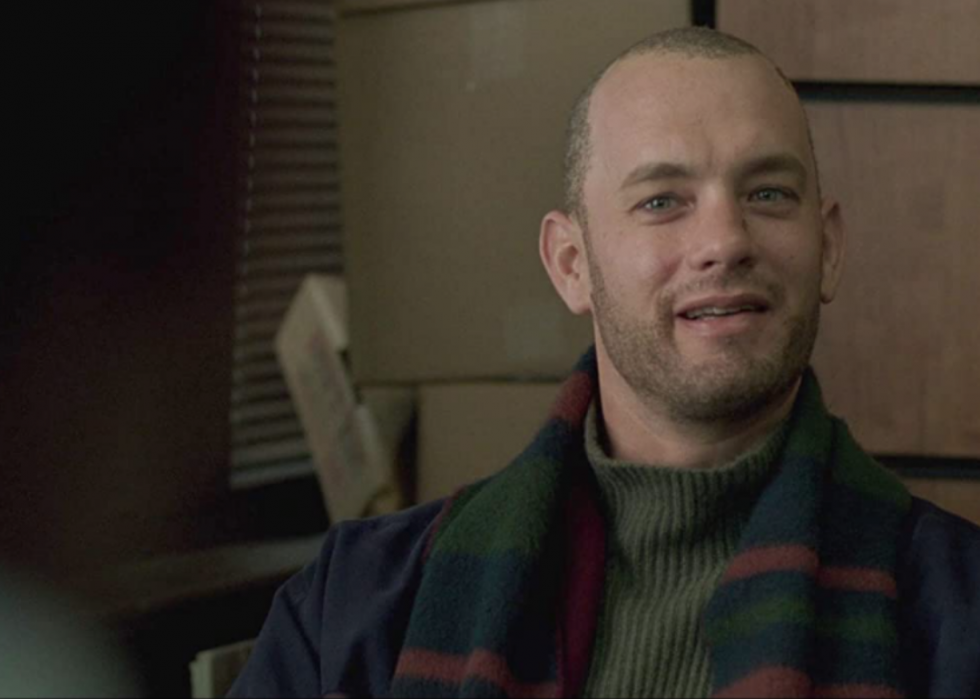 11 / 25
#15. Philadelphia (1993)
- Director: Jonathan Demme
- IMDb user rating: 7.7
- Metascore: 66
- Runtime: 125 minutes
At his powerful law firm, lawyer Andrew Beckett's (Tom Hanks) homosexuality and HIV-positive status is exposed by one of his colleagues and he is subsequently fired—but Beckett takes them to court for discrimination. Taking in the environment of the historic, eponymous city, the film features a good amount of Center City and the surrounding area.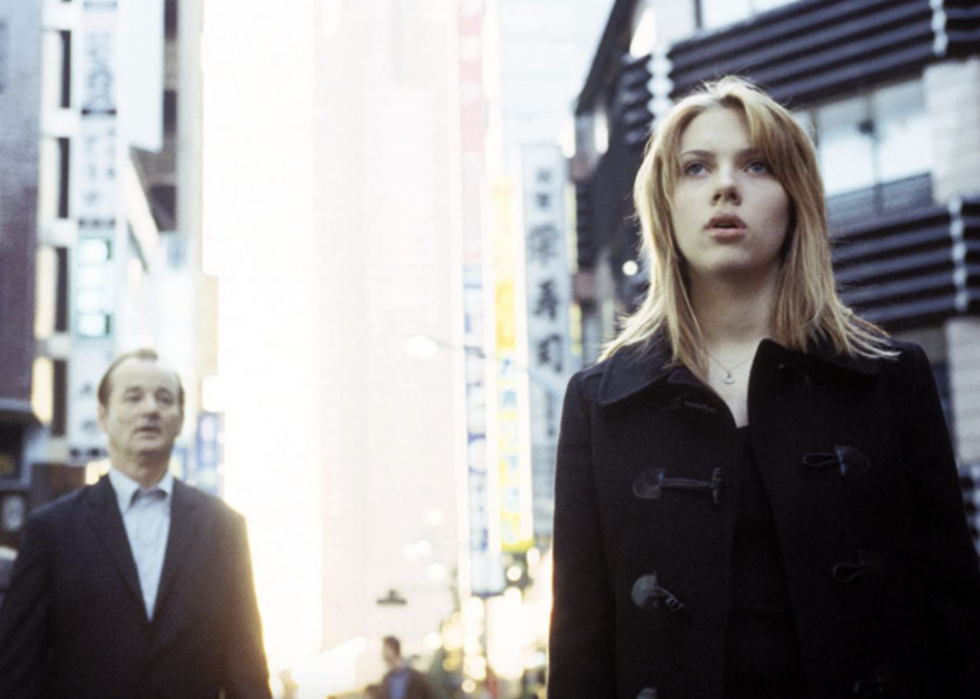 12 / 25
#14. Lost in Translation (2003)
- Director: Sofia Coppola
- IMDb user rating: 7.7
- Metascore: 89
- Runtime: 102 minutes
Melancholy newlywed Charlotte (Scarlett Johansson) and aging film star Bob (Bill Murray) form an unlikely friendship in Tokyo, Japan, finding meaningful kinship and escape in the city from their less-than-fulfilling lives. Sofia Coppola's sophomore film manifests its location (primarily in Tokyo's Shinjuku and Shibuya districts) as a dreamlike realm between worlds, where the beauty of the city acts as a warm, guiding hand to its aimless tourists.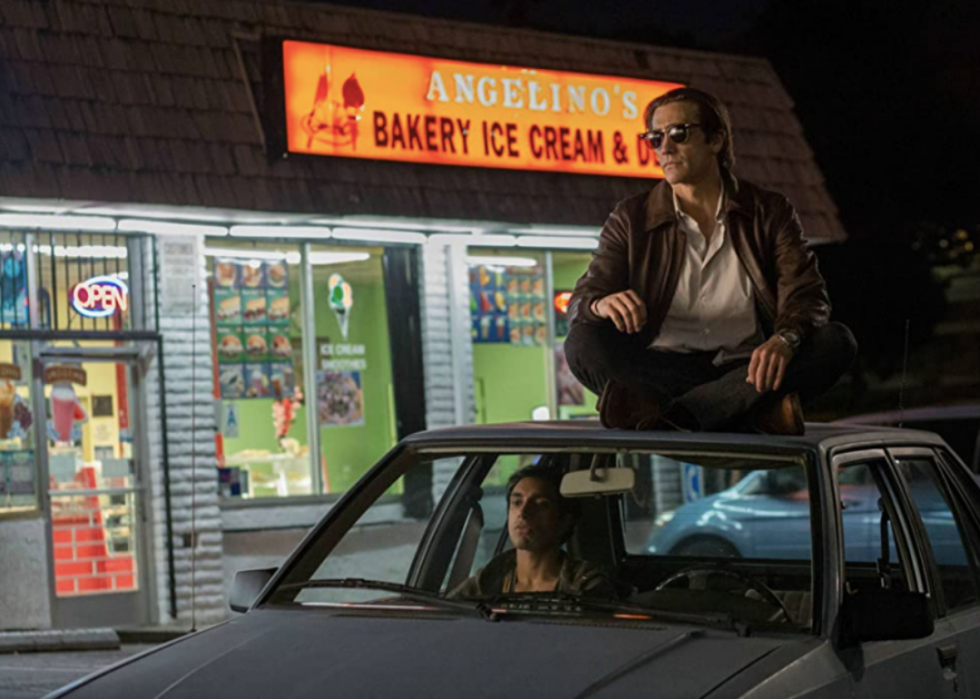 13 / 25
#13. Nightcrawler (2014)
- Director: Dan Gilroy
- IMDb user rating: 7.8
- Metascore: 76
- Runtime: 117 minutes
Seedy L.A. scavenger Lou Bloom (Jake Gyllenhaal) becomes wrapped up in the underworld of freelance videography, capturing grisly footage that others might not be willing to take. When a news director (Rene Russo) becomes interested in his work, Lou goes to greater lengths for shocking clips. This tense drive across nighttime Los Angeles captures the city in a state both beguiling and stark.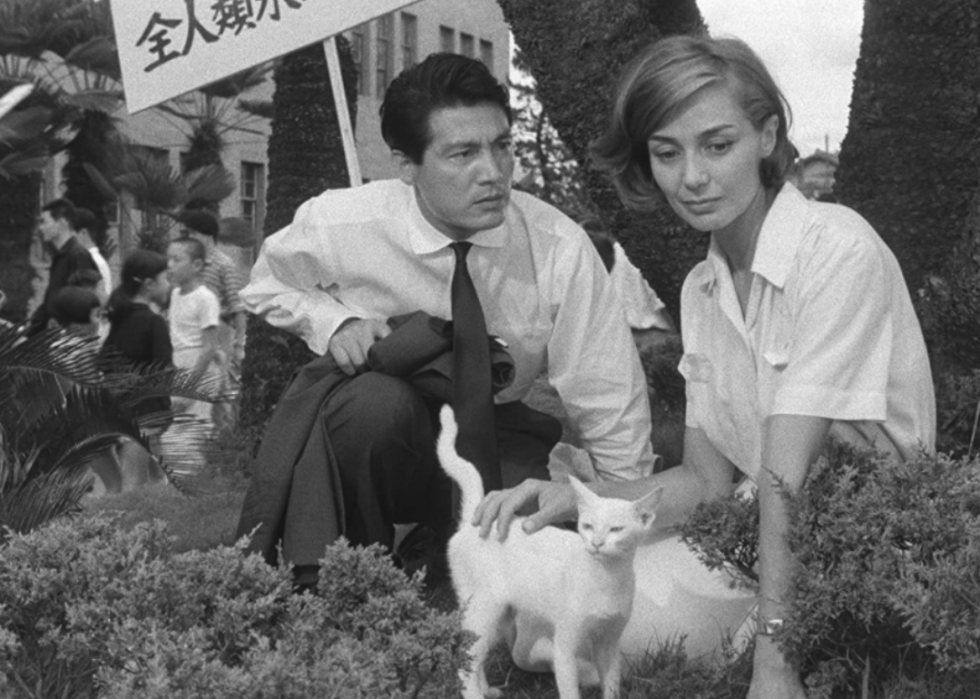 14 / 25
#12. Hiroshima Mon Amour (1959)
- Director: Alain Resnais
- IMDb user rating: 7.9
- Metascore: data not available
- Runtime: 90 minutes
Following the end of World War II, a Japanese architect (Eiji Okada) and a French actress (Emmanuelle Riva), who were previously lovers, engage in a deep conversation about their lives while in Hiroshima, recounting love, loss, and the devastation in the city from the atomic bomb. The French New Wave film offers a look at the rebuilt city, utilizing documentary footage filmed there.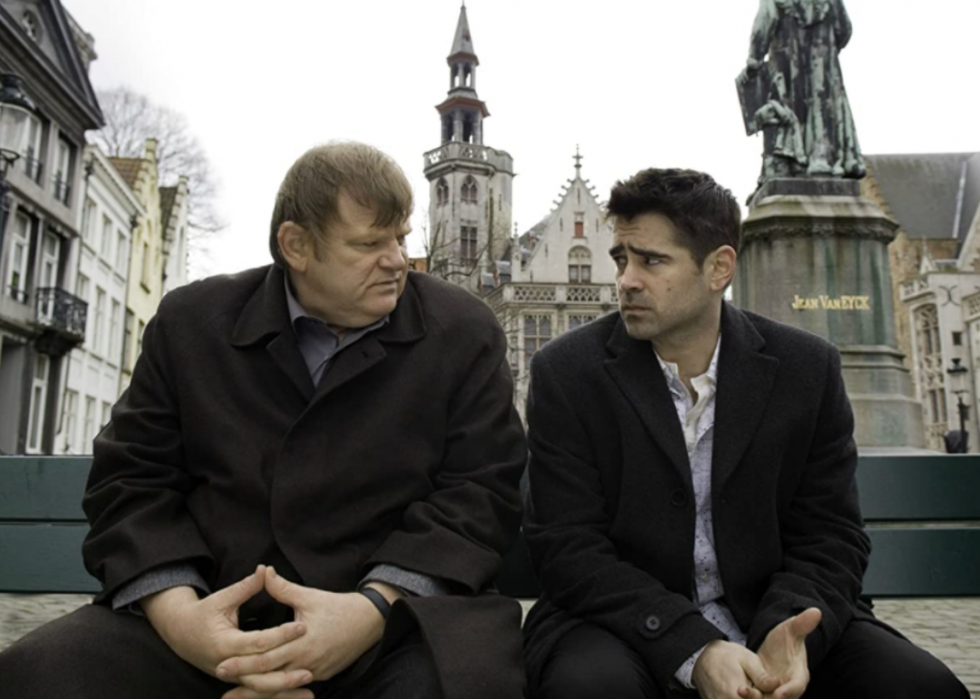 15 / 25
#11. In Bruges (2008)
- Director: Martin McDonagh
- IMDb user rating: 7.9
- Metascore: 67
- Runtime: 107 minutes
Bickering assassins Ray (Colin Farrell) and Ken (Brendan Gleeson) are stuck in Bruges, Belgium, while hiding from the fallout of a recent hit. Although Ray is bored by the medieval architecture, Ken is enchanted by it, and we learn that their stay has less-than-idyllic intentions. The film was shot entirely in the titular city, allowing the audience to feel as if they are equal parts delighted and fatigued by the cobble streets, canals, and castles, just like our protagonists.
You may also like: How are women portrayed in top-grossing movies?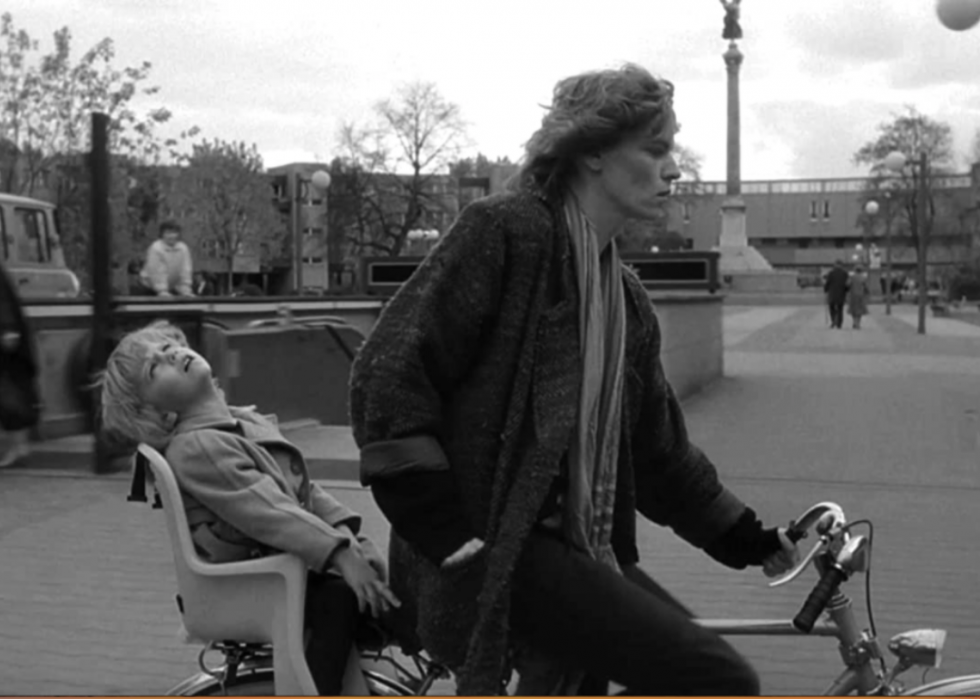 16 / 25
Road Movies Filmproduktion
#10. Wings of Desire (1987)
- Director: Wim Wenders
- IMDb user rating: 8.0
- Metascore: 79
- Runtime: 128 minutes
Two angels descend upon the city of Berlin, positively influencing the citizens though never revealing themselves, while one ends up falling in love with a human and the other longs for a physical form. West Berlin, Germany, is on full display in this romantic fantasy film, back when the city was still divided by the Berlin Wall, highlighting the many beautiful buildings and everyday iconography.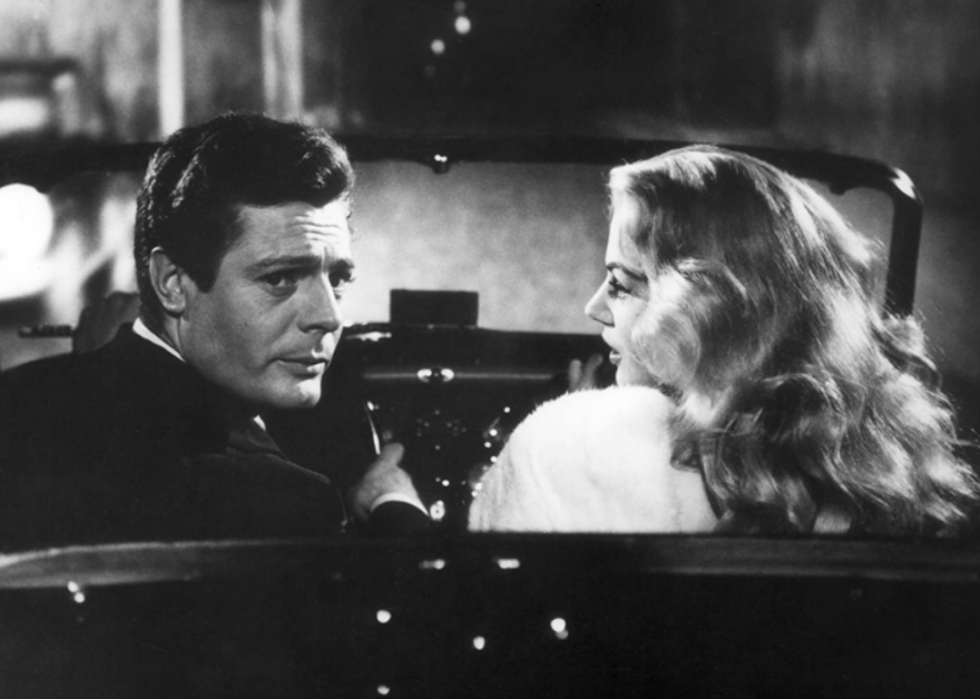 17 / 25
#9. La Dolce Vita (1960)
- Director: Federico Fellini
- IMDb user rating: 8.0
- Metascore: 95
- Runtime: 174 minutes
In this character study, hedonistic journalist Marcello Rubini (Marcello Mastroianni) floats across Rome, Italy, pursuing women and pleasure while engaging in moments of true reflection on his life. The classic Fellini film transports the viewer throughout the ancient city, filming in gorgeous spots like Vatican City, Trevi Fountain, Baths of Caracalla, and St. Peter's Basilica.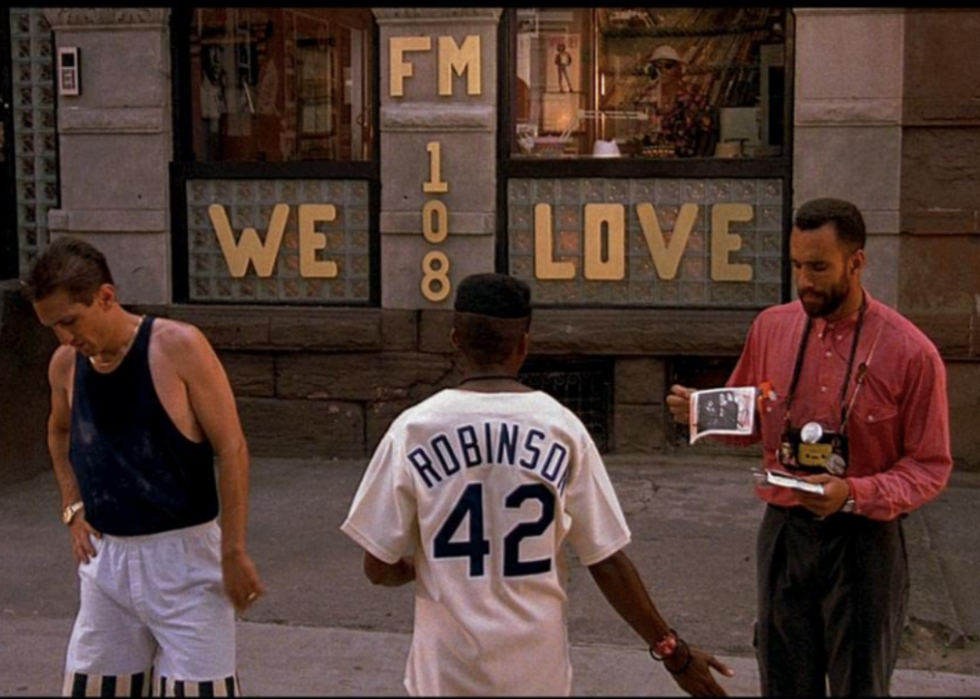 18 / 25
40 Acres & A Mule Filmworks
#8. Do the Right Thing (1989)
- Director: Spike Lee
- IMDb user rating: 8.0
- Metascore: 93
- Runtime: 120 minutes
On the hottest day of the year in New York City, a Brooklyn neighborhood slowly breaks out in violence between the proprietors of a local Italian restaurant and the majority Black inhabitants. Spike Lee's seminal comedy-drama exploring racial tensions was filmed entirely in the Bedford–Stuyvesant neighborhood of Brooklyn, creating a lush, richly lived-in world out of only a few blocks.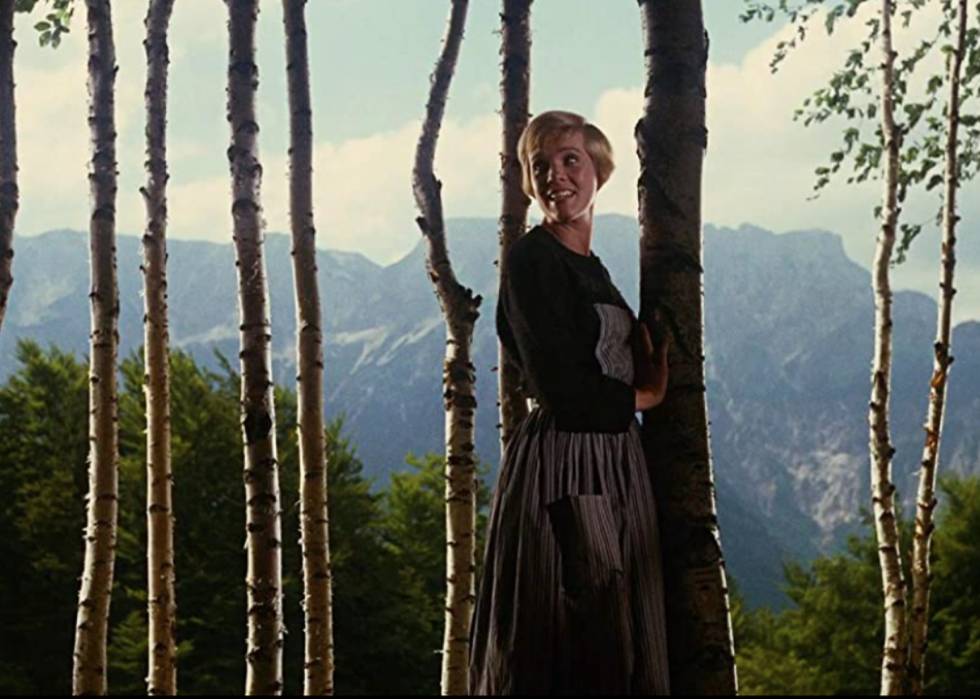 19 / 25
#7. The Sound of Music (1965)
- Director: Robert Wise
- IMDb user rating: 8.0
- Metascore: 63
- Runtime: 172 minutes
The classic Rodgers and Hammerstein musical—based on the real story of the von Trapp family singers during World War II—follows obstinate nun-to-be Maria (Julie Andrew), who comes to care for the von Trapp children and slowly falls in love with their widowed father (Christopher Plummer). Filmed partly in beautiful Salzburg, Austria, the film travels through the scenic mountains, rolling hills, and grand architecture of the Austrian countryside.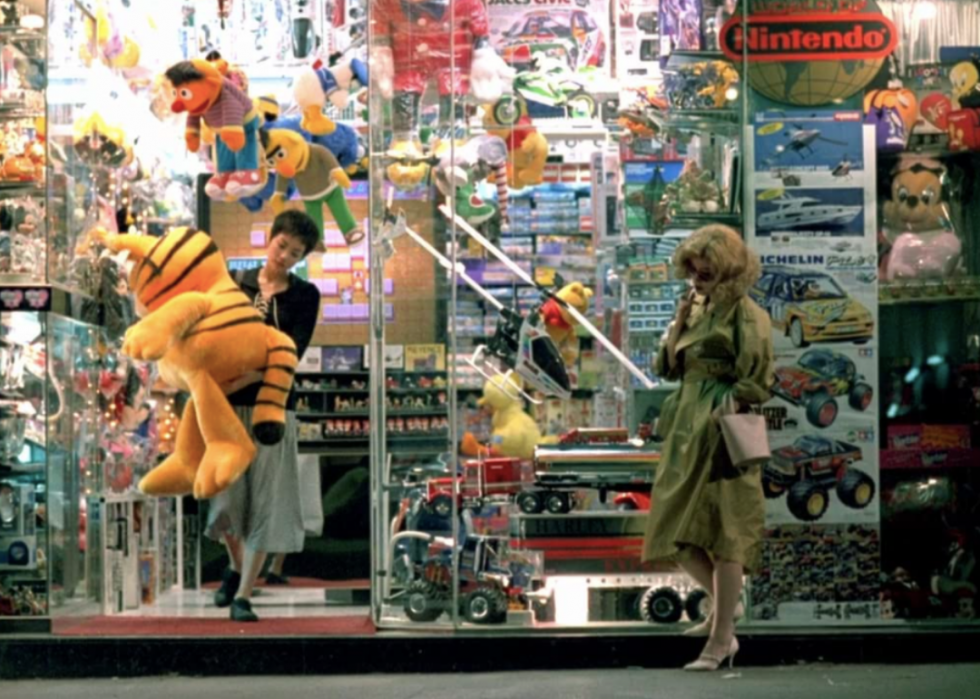 20 / 25
#6. Chungking Express (1994)
- Director: Wong Kar-wai
- IMDb user rating: 8.1
- Metascore: 77
- Runtime: 102 minutes
Wong Kar-wai's classic romance takes place in Hong Kong, China, and follows two unnamed, melancholic cops and the love and heartbreak they experience. The stories of Cop 223 (Takeshi Kaneshiro) and Cop 663 (Tony Leung) document the vast city with an intimacy that places the film distinctly in the 1990s.
You may also like: The best streaming services for sports in 2021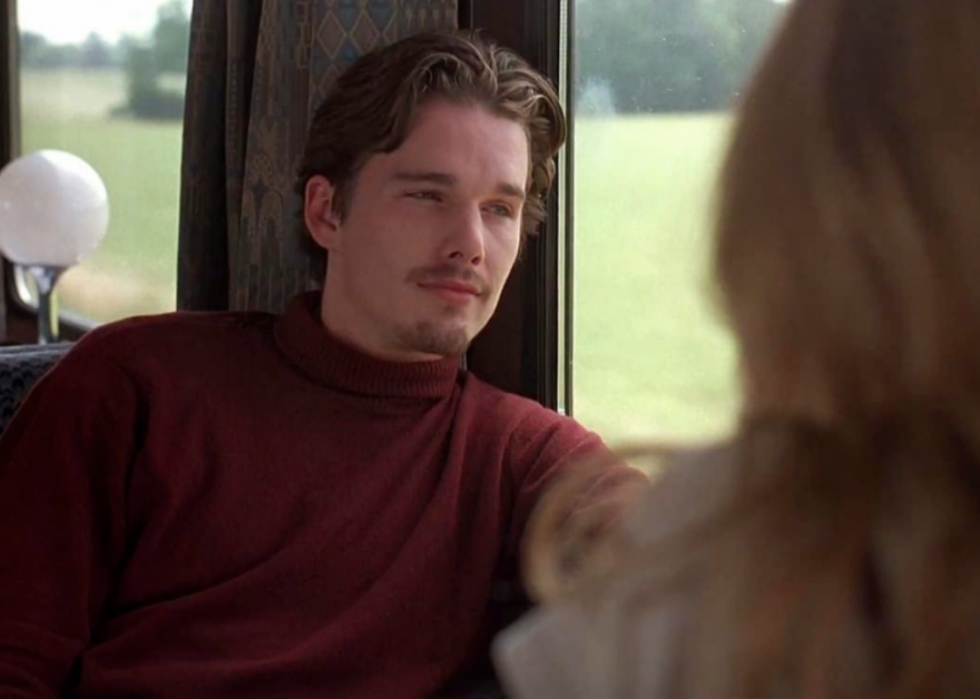 21 / 25
Castle Rock Entertainment
#5. Before Sunrise (1995)
- Director: Richard Linklater
- IMDb user rating: 8.1
- Metascore: 77
- Runtime: 101 minutes
On their way to opposing places, travelers Jesse (Ethan Hawke) and Celine (Julie Delpy) meet by chance on a train bound for Vienna. When Jesse asks Celine to get off in Vienna with him, the two former strangers spend the evening together and form a fast, deep bond, traversing the city before his flight back to America the next morning. We follow the two young people on their hours-long conversation throughout the magical city, taking in the serene sights as if we're walking alongside them.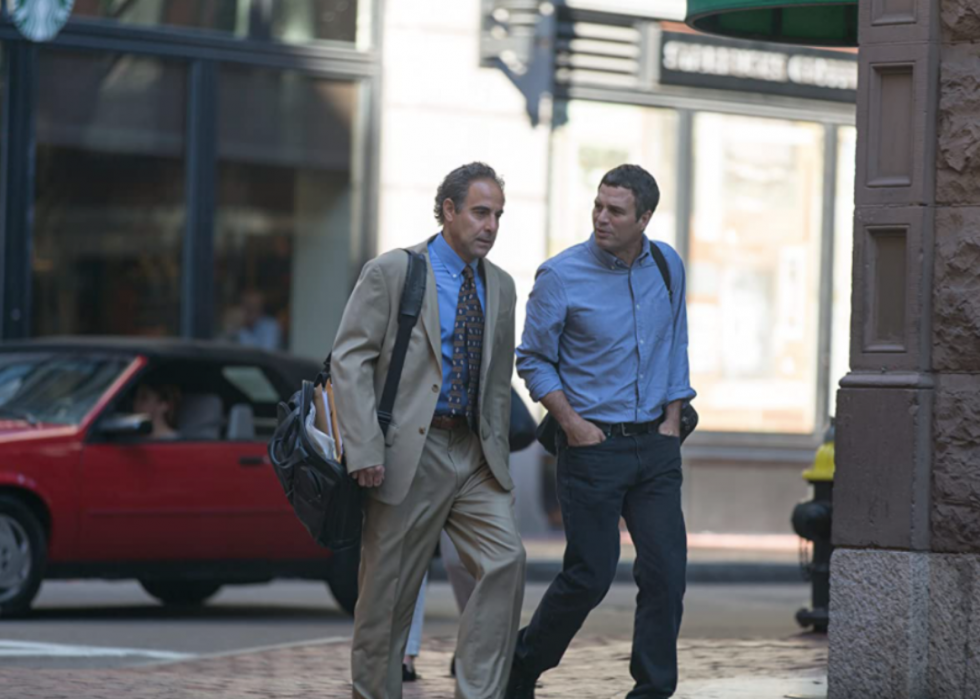 22 / 25
#4. Spotlight (2015)
- Director: Tom McCarthy
- IMDb user rating: 8.1
- Metascore: 93
- Runtime: 129 minutes
Based on a true story, this drama follows the Spotlight investigative team at the Boston Globe in 2001, uncovering a massive child sexual abuse scandal coverup within the local Catholic Archdiocese. While part of the film was shot in Ontario, the film utilizes many popular locations in the narrative's setting of Boston, Massachusetts, including Fenway Park, the Boston Public Library, Union Park, and the actual Boston Globe offices.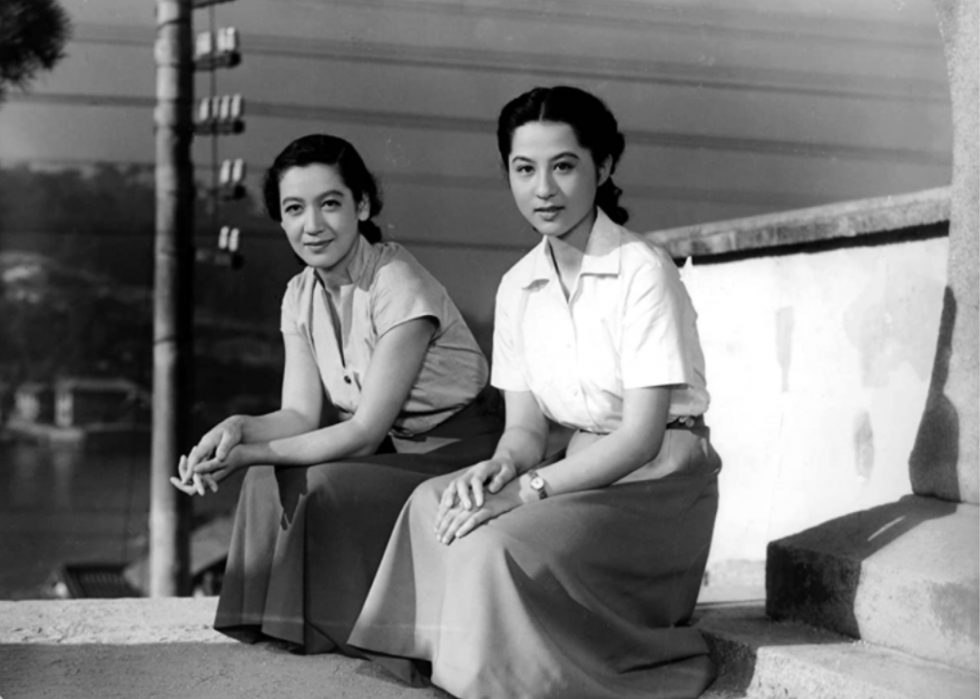 23 / 25
#3. Tokyo Story (1953)
- Director: Yasujirô Ozu
- IMDb user rating: 8.2
- Metascore: data not available
- Runtime: 136 minutes
When an aging Japanese couple leaves their small village to visit their two adult children in Tokyo, a doctor and a hairdresser, both are too caught up in their busy lives to pay their parents much attention. This is then contrasted with the kind behavior the couple receives from their widowed daughter-in-law. Filmed in the titular city, Onomichi, Osaka, and Atami, the film takes you through the city streets of Tokyo, to restaurants and homes, as well as sweeping shots of the rural area, rolling hills, and the seaside.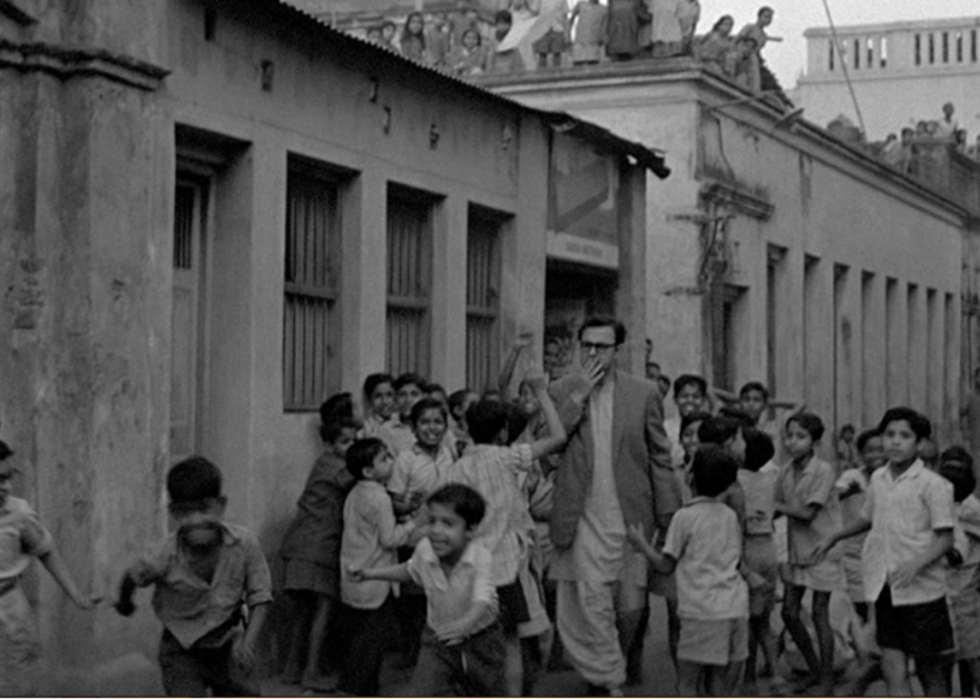 24 / 25
#2. The Big City (1963)
- Director: Satyajit Ray
- IMDb user rating: 8.3
- Metascore: data not available
- Runtime: 122 minutes
An Indian woman (Madhabi Mukherjee) challenges the gender expectations of her family by embarking as a door-to-door saleswoman. This further unbalances the power dynamic in her household when her husband (Anil Chatterjee) becomes unemployed, and she becomes the top earner at her job. Taking place in Calcutta, the film was shot on location in director Satyajit Ray's native city, exploring the realities of the urban middle-class environment.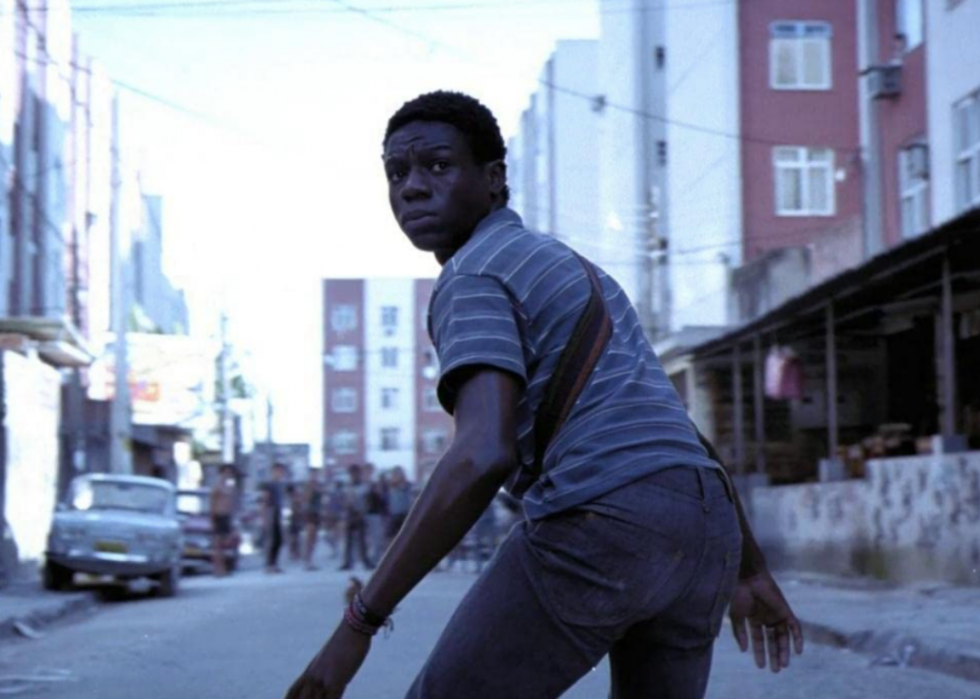 25 / 25
#1. City of God (2002)
- Directors: Fernando Meirelles, Kátia Lund
- IMDb user rating: 8.6
- Metascore: 79
- Runtime: 130 minutes
The growth of organized crime in the favelas (slums) of Rio de Janeiro between the 1960s and '80s is documented through the eyes of narrator Buscapé (played by Alexandre Rodrigues as an adult, and Luis Otávio as a child), who tells the story of Cidade de Deus and the people who live in the dangerous conditions he grew up in. The majority of the film had to be shot in Cidade Alta as opposed to Cidade de Deus, due to the ongoing conflict in the latter, the former being a similar-looking environment. Shot entirely on location and using real inhabitants of the favela, the film generated controversy at the time of release for its depiction of the deeply poverty stricken city, but it also sheds light on the realities of the people who live there.
You may also like: 111 monumental movies from film history and why you need to see them