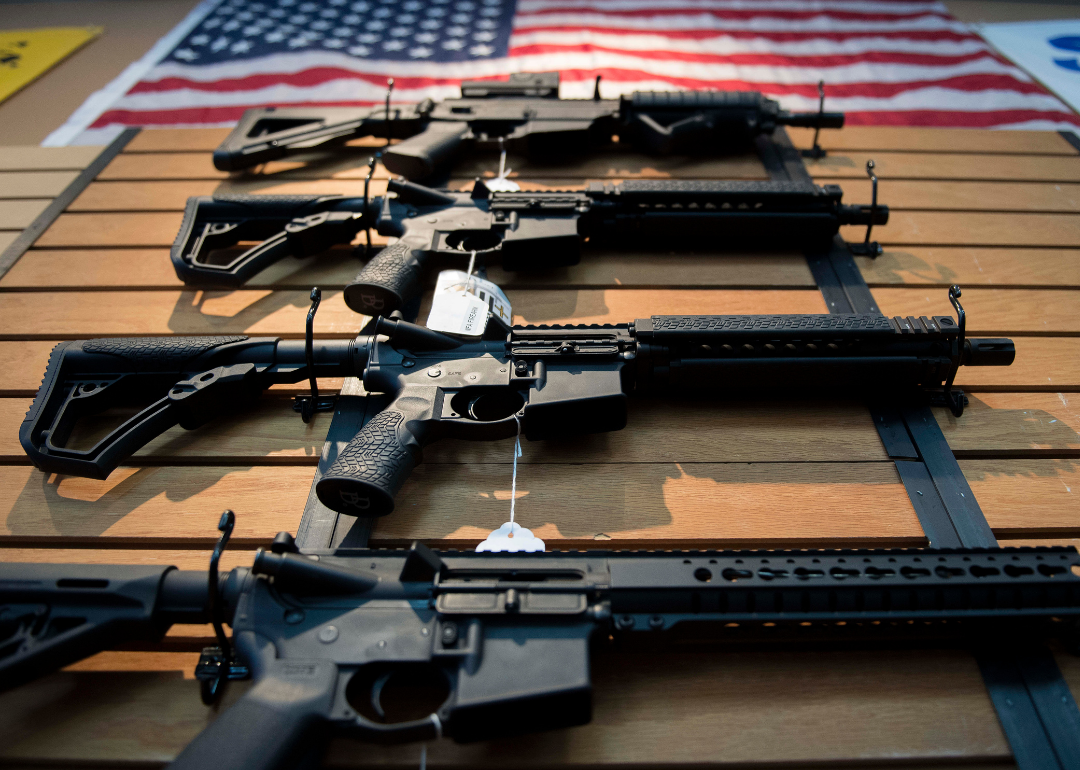 History of the NRA
The National Rifle Association (NRA) has gone through a metamorphosis since its founding after the Civil War. Created to improve marksmanship among soldiers and recruits, it at first cooperated with the federal government on concealed weapon permits and other laws regulating firearms.
Stacker compiled a timeline of the NRA's history, from its founding to its current court battles. All information was gleaned from historical records, primary documents, and news and legal accounts.
Over time, the NRA grew into a powerful organization that opposed almost all gun control measures. It created a lobbying arm, raised a substantial war chest, and developed unrivaled influence over lawmakers. The NRA actively helped to block efforts to ban assault rifles after the school shooting at Sandy Hook Elementary School in Newtown, Connecticut, when a gunman killed 20 first-graders and six staff members.
Today, the NRA's dominance is under threat. Gun control groups such as Everytown for Gun Safety, the Brady Campaign to Prevent Gun Violence, and March for our Lives are challenging its primacy among politicians and at the polls, and New York Attorney General Letitia James filed a lawsuit in 2020 demanding its dissolution. The state lawsuit charges that the face of the NRA, Wayne LaPierre, and other top leadership diverted funds for their personal use.
Five months after that lawsuit was filed, the organization filed for bankruptcy. That filing was blocked by a Texas judge, who found it to be an attempt at "an unfair litigation advantage." Despite these obstacles, NRA CEO Wayne LaPierre was reelected by the organization's directors on Oct. 2, 2021.
Keep reading for a brief history of the NRA.
You may also like: Highest-paid employees in the White House