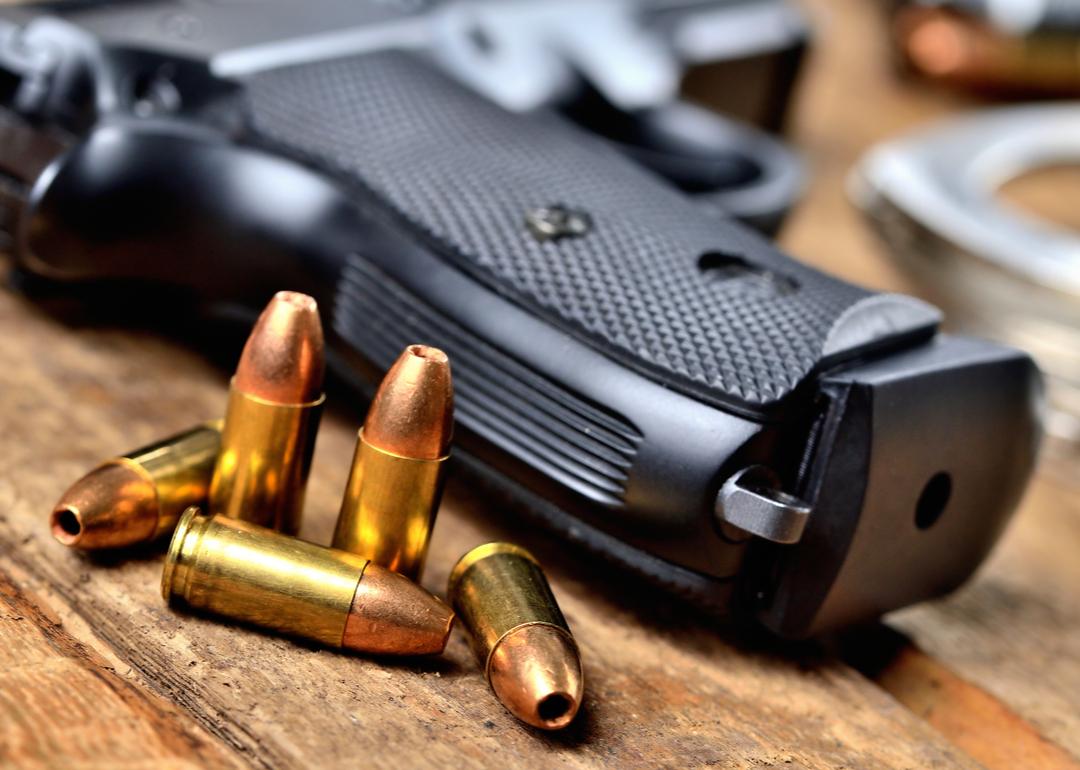 50 facts about guns in America
50 facts about guns in America
For better or worse, guns contribute heavily to America's image, with the U.S. leading the world in firearm possession. In 2020 alone, citizens collectively bought 17 million firearms. And while America only accounts for 5% of the global populace, it still owns almost 45% of worldwide firearms. However, the right to bear arms in the Second Amendment is complicated, with firearm owners and anti-gun activists constantly shouting one another down for their opposing beliefs on possession.
All 50 U.S. states have specific rules to regulate guns that vary greatly, from Stand Your Ground laws to the right to carry a concealed firearm. To seek out 50 facts about guns in America, Stacker gathered information from scientific, government, and news reports. Notable sources include Pew Research Center, a Washington D.C. nonpartisan fact tank, the Los Angeles Times, and Gun Violence Archive, a database that reviews up to 7,500 daily sources that report firearm assaults. Facts about the history of guns, landmark legislation, contributions to conservation, and statistics on gun use in America are included, among others.
Research shows demographically that where there are fewer gun laws, there tend to be more firearm deaths per capita. Alabama and Mississippi, states with some of the least restrictive laws in the country, have a firearm mortality rate seven times that of Massachusetts, where guns are heavily legislated. Along with restrictions in gun laws, widespread panic dictated gun ownership and purchases in 2020. The COVID-19 pandemic brought record-shattering numbers for federal background checks, with 3.7 million performed in June alone, the most in more than 20 years.
One topic that captures the collective consciousness all too often is mass shootings. From Las Vegas to Uvalde, and as far back as Columbine, they have become a part of life, with the U.S. leading the world in mass shootings.
Keep reading to find out 50 facts about guns in America.
You may also like: 'I have a dream' and the rest of the greatest speeches of the 20th century