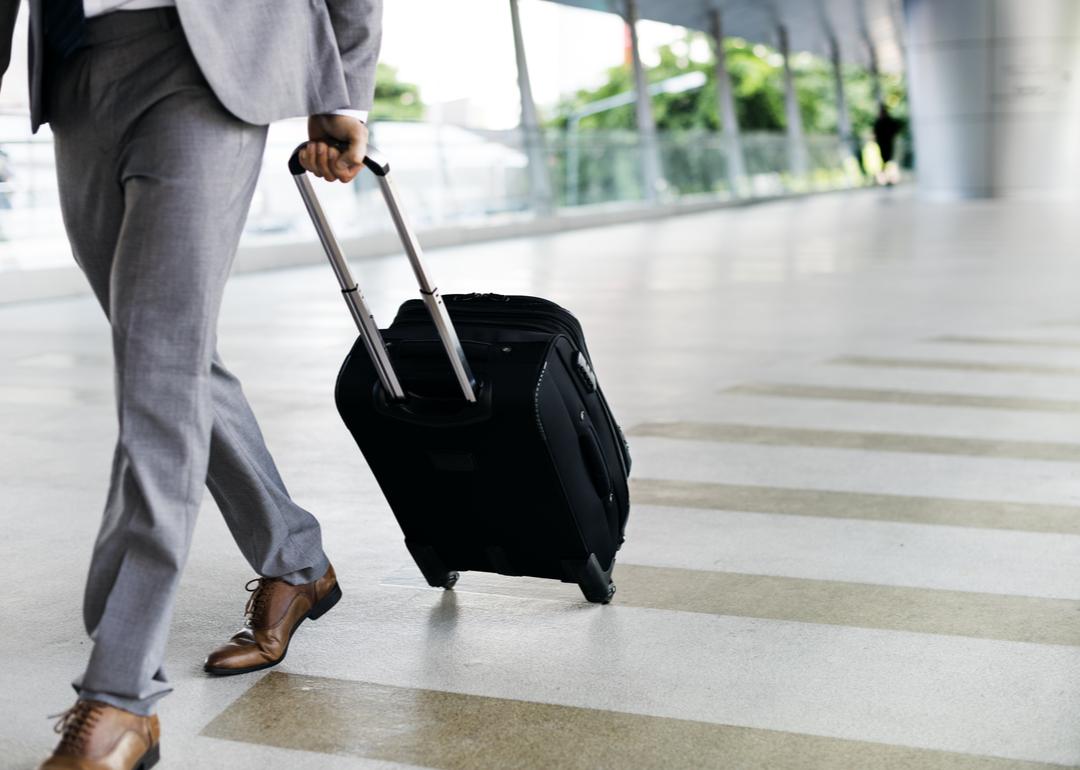 Stacker Studio
Inside business travel's rebound from COVID-19
Rawpixel.com // Shutterstock
Inside business travel's rebound from COVID-19
Those in the travel industry have kept trained eyes on business travel during COVID-19—from its dramatic dropoff as people worked remotely and shifted to virtual meetings, to its recovery amid rising vaccination rates in the first half of 2021.
Hotel Engine selected a series of statistics that reveal the current state of business travel along with insights into where the business travel industry may be heading in 2021 and beyond.
Large conferences, sporting events, concerts, and in-person corporate events have gone on as planned throughout the summer, with some additional precautions put into place as Delta variant cases swelled across the U.S. Private companies and governing bodies have responded with updated safety protocols and vaccine requirements for workers in order to meet public health needs and ensure a continued return to normal. Airlines, in particular, have rolled out an array of safety measures to protect travelers' safety while onboard.
With business travel becoming safer, it's an open question how long-lasting the effects of breakthrough videoconference technology and travel hesitancy will be on business travel. While air travel surpassed 2019 levels in July 2021 overall, business travel—which is recovering much more slowly than leisure travel—is still down 50% from pre-pandemic levels.
Industry surveys and forecasts suggest traveling for work will continue to rebound from 2020 throughout the rest of the year. An overwhelming number of business travelers say they are ready to hit the road again, but important caveats apply when it comes to personal health and safety.
Keep reading for more inside looks at business travel's rebound from COVID-19.
This story originally appeared on
Hotel Engine
and was produced and distributed in partnership with Stacker Studio.