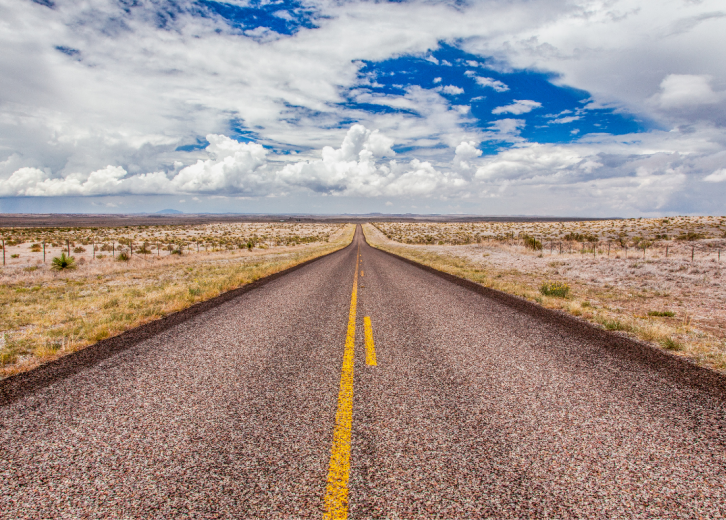 Counties projected to have the most extreme heat days in 2050
Climate change and global warming are nothing new—though, some are still in denial of the existence and negative impacts of these phenomena. Though the media lives for hyping up big weather phenomena, actual scientific research and data reveal the earth is heating up at an alarming rate. Much of global warming is the product of greenhouse gas emissions caused by humans and their activities. In the 20th century, the world saw a 1.44-degree Fahrenheit increase in its mean surface temp. Since the 1970s, summer temperatures have been on a steady climb, increasing 0.4 degrees every 10 years in the U.S. and 2 degrees overall.
Not all areas are equal in terms of climate change. In the U.S., the fastest-warming regions are in Southern California and western Nevada, rising as much as 1.32 degrees Fahrenheit per decade and 5 degrees overall. In the U.S., dozens of temperature records were shattered just this past summer. In July, Los Angeles had its hottest day in history as temperatures reached 118 degrees. Hotter temperatures often result in disastrous weather events like heat waves, droughts, changes in precipitation patterns, and more. These conditions can be expensive—not to mention dangerous. These rising temperatures have massive repercussions on the world and the people living in it. If action isn't taken, the U.S. could see a jump in annual average temperature of at least an added 10 degrees.
Stacker has put together a list of 50 U.S. counties projected to have the most extreme heat days in 2050 with data taken from the Centers for Disease Control and Prevention. These predictions were last updated in December of 2018. Extreme heat days are defined as days in which the max temperature hits above 100 or 90 Fahrenheit. The counties are ranked by the projected number of 100-degree days under a low emissions scenario with ties broken by 90-degree days under the same scenario. The majority of counties listed are those in Texas, Arizona, or California, which have already felt the burn of these rising temperatures. Read on to find out if your county, or a county near you, was hot enough to make the list.
 
You may also like: 50 common weather terms, explained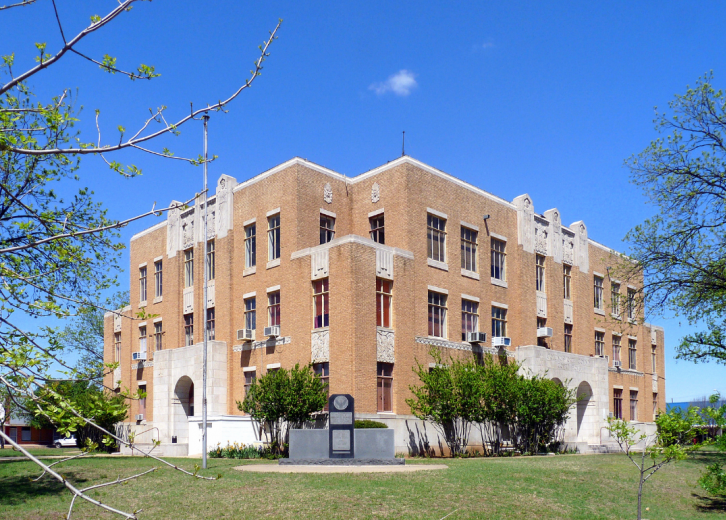 #49. Collingsworth County, TX (tie)
Projected 100° days in 2050:
- Low emissions scenario: 40 days (+8 days from 2016)
- High emissions scenario: 47 days (+15 days from 2016)
Projected 90° days in 2050:
- Low emissions scenario: 117 days (+16 days from 2016)
- High emissions scenario: 123 days (+22 days from 2016)
Projected extreme heat nights (75°+) in 2050:
- Low emissions scenario: 16 nights
- High emissions scenario: 26 nights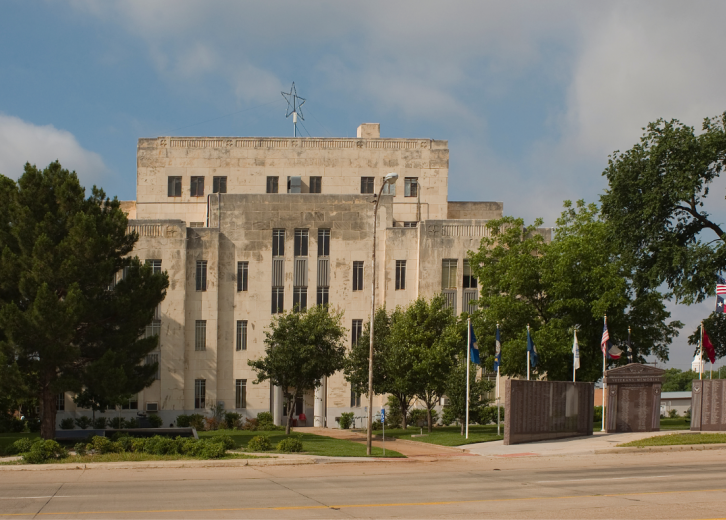 #49. Childress County, TX (tie)
Projected 100° days in 2050:
- Low emissions scenario: 40 days (+1 days from 2016)
- High emissions scenario: 47 days (+8 days from 2016)
Projected 90° days in 2050:
- Low emissions scenario: 117 days (+8 days from 2016)
- High emissions scenario: 123 days (+14 days from 2016)
Projected extreme heat nights (75°+) in 2050:
- Low emissions scenario: 26 nights
- High emissions scenario: 39 nights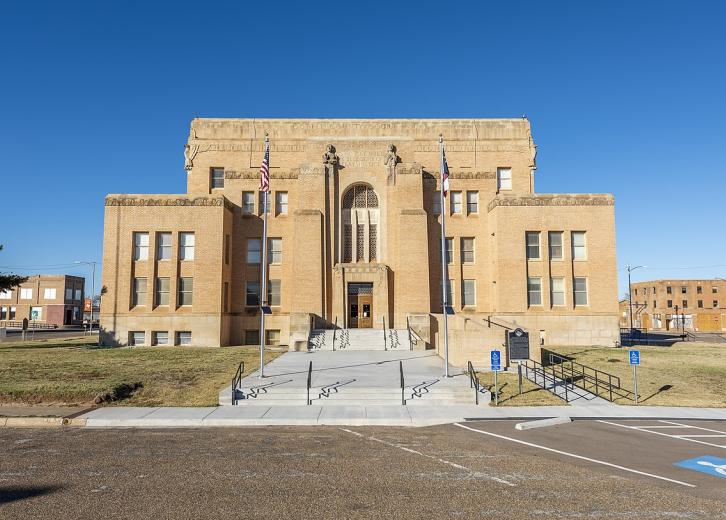 #48. Cottle County, TX
Projected 100° days in 2050:
- Low emissions scenario: 41 days (+1 days from 2016)
- High emissions scenario: 48 days (+8 days from 2016)
Projected 90° days in 2050:
- Low emissions scenario: 121 days (+13 days from 2016)
- High emissions scenario: 127 days (+19 days from 2016)
Projected extreme heat nights (75°+) in 2050:
- Low emissions scenario: 24 nights
- High emissions scenario: 36 nights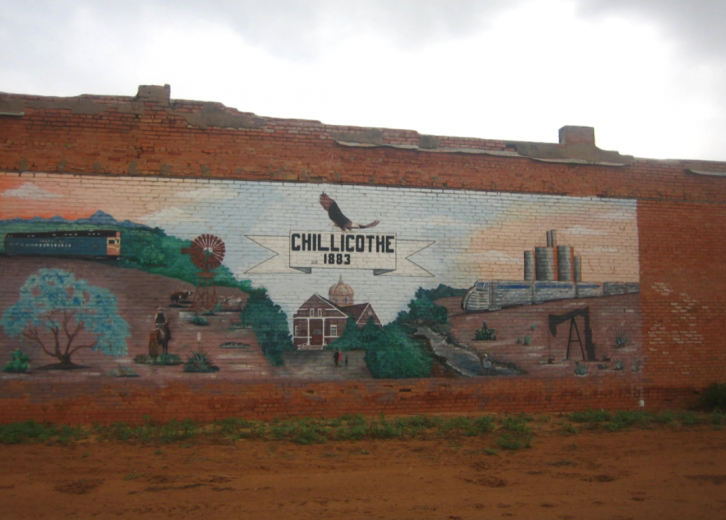 #47. Hardeman County, TX
Projected 100° days in 2050:
- Low emissions scenario: 42 days (+2 days from 2016)
- High emissions scenario: 48 days (+8 days from 2016)
Projected 90° days in 2050:
- Low emissions scenario: 117 days (+3 days from 2016)
- High emissions scenario: 123 days (+9 days from 2016)
Projected extreme heat nights (75°+) in 2050:
- Low emissions scenario: 36 nights
- High emissions scenario: 49 nights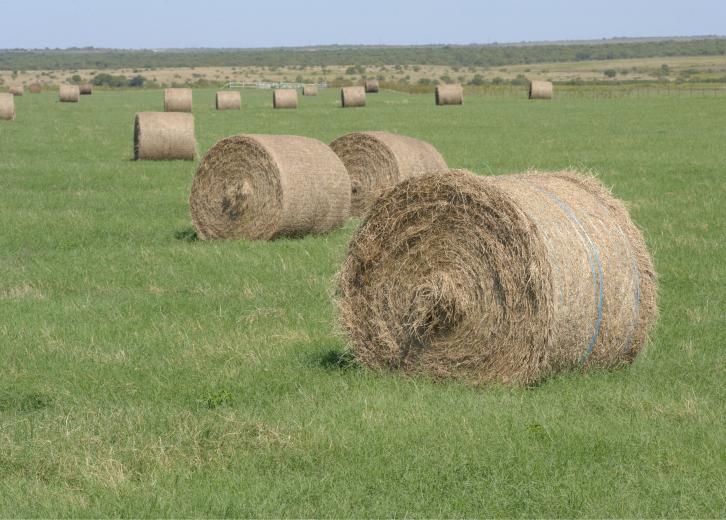 #46. Baylor County, TX
Projected 100° days in 2050:
- Low emissions scenario: 42 days (-1 days from 2016)
- High emissions scenario: 49 days (+6 days from 2016)
Projected 90° days in 2050:
- Low emissions scenario: 121 days (+10 days from 2016)
- High emissions scenario: 127 days (+16 days from 2016)
Projected extreme heat nights (75°+) in 2050:
- Low emissions scenario: 35 nights
- High emissions scenario: 48 nights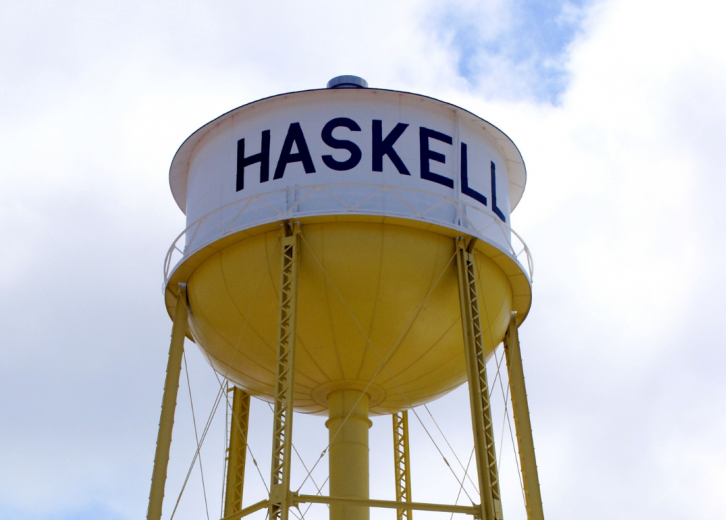 #45. Haskell County, TX
Projected 100° days in 2050:
- Low emissions scenario: 42 days (+4 days from 2016)
- High emissions scenario: 48 days (+10 days from 2016)
Projected 90° days in 2050:
- Low emissions scenario: 129 days (+15 days from 2016)
- High emissions scenario: 135 days (+21 days from 2016)
Projected extreme heat nights (75°+) in 2050:
- Low emissions scenario: 41 nights
- High emissions scenario: 54 nights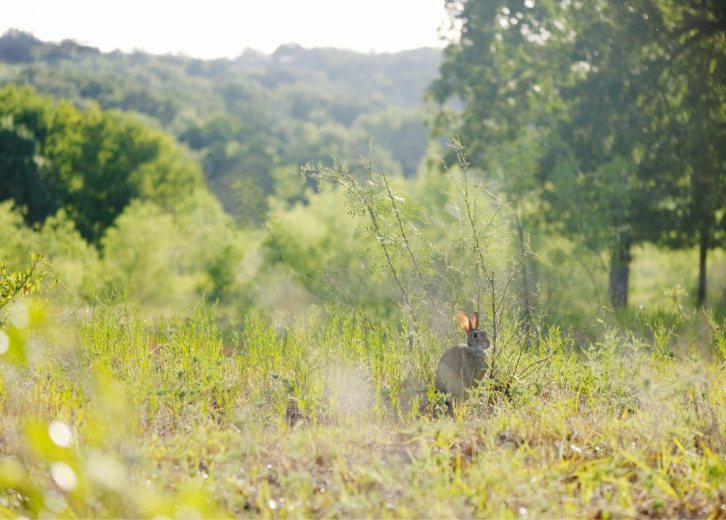 #44. Brooks County, TX
Projected 100° days in 2050:
- Low emissions scenario: 42 days (+24 days from 2016)
- High emissions scenario: 53 days (+35 days from 2016)
Projected 90° days in 2050:
- Low emissions scenario: 173 days (+38 days from 2016)
- High emissions scenario: 182 days (+47 days from 2016)
Projected extreme heat nights (75°+) in 2050:
- Low emissions scenario: 86 nights
- High emissions scenario: 106 nights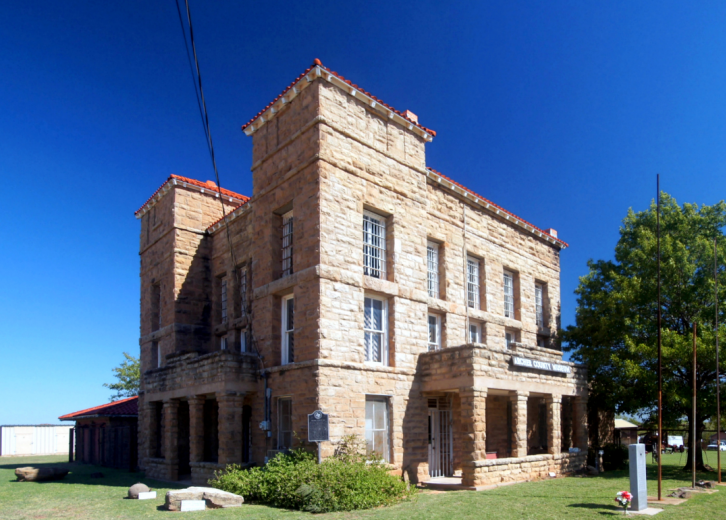 #43. Archer County, TX
Projected 100° days in 2050:
- Low emissions scenario: 43 days (+5 days from 2016)
- High emissions scenario: 48 days (+10 days from 2016)
Projected 90° days in 2050:
- Low emissions scenario: 118 days (+12 days from 2016)
- High emissions scenario: 122 days (+16 days from 2016)
Projected extreme heat nights (75°+) in 2050:
- Low emissions scenario: 43 nights
- High emissions scenario: 55 nights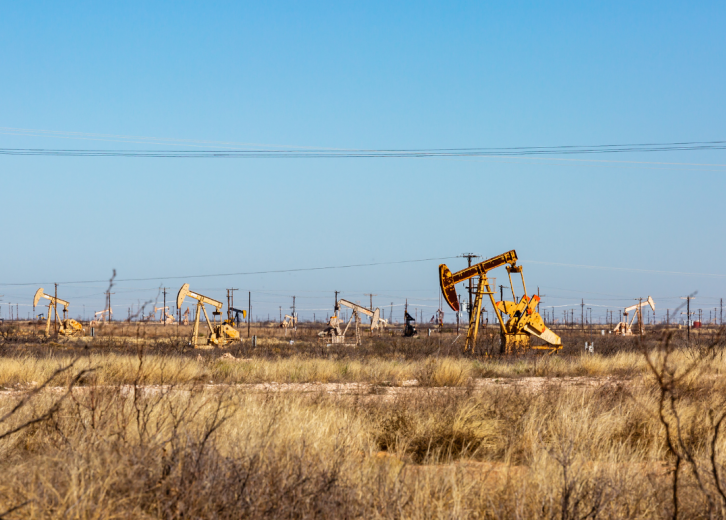 #42. Winkler County, TX
Projected 100° days in 2050:
- Low emissions scenario: 43 days (+2 days from 2016)
- High emissions scenario: 52 days (+11 days from 2016)
Projected 90° days in 2050:
- Low emissions scenario: 141 days (+20 days from 2016)
- High emissions scenario: 149 days (+28 days from 2016)
Projected extreme heat nights (75°+) in 2050:
- Low emissions scenario: 19 nights
- High emissions scenario: 31 nights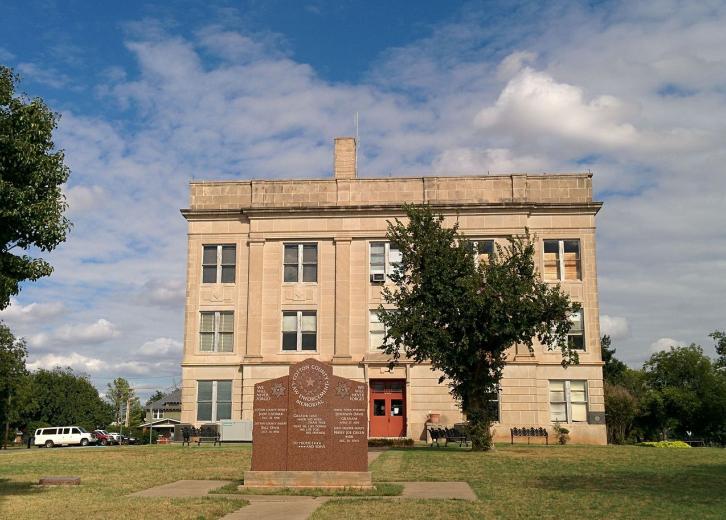 #41. Cotton County, OK
Projected 100° days in 2050:
- Low emissions scenario: 44 days (+12 days from 2016)
- High emissions scenario: 50 days (+18 days from 2016)
Projected 90° days in 2050:
- Low emissions scenario: 117 days (+11 days from 2016)
- High emissions scenario: 121 days (+15 days from 2016)
Projected extreme heat nights (75°+) in 2050:
- Low emissions scenario: 33 nights
- High emissions scenario: 44 nights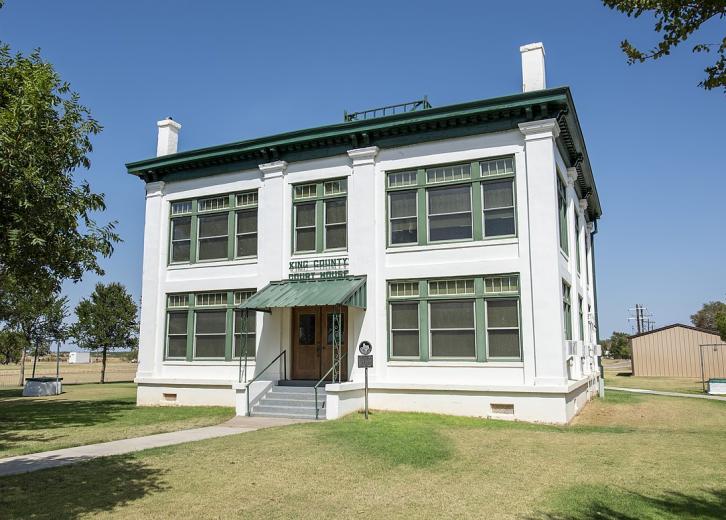 #40. King County, TX
Projected 100° days in 2050:
- Low emissions scenario: 45 days (+4 days from 2016)
- High emissions scenario: 52 days (+11 days from 2016)
Projected 90° days in 2050:
- Low emissions scenario: 128 days (+17 days from 2016)
- High emissions scenario: 134 days (+23 days from 2016)
Projected extreme heat nights (75°+) in 2050:
- Low emissions scenario: 18 nights
- High emissions scenario: 29 nights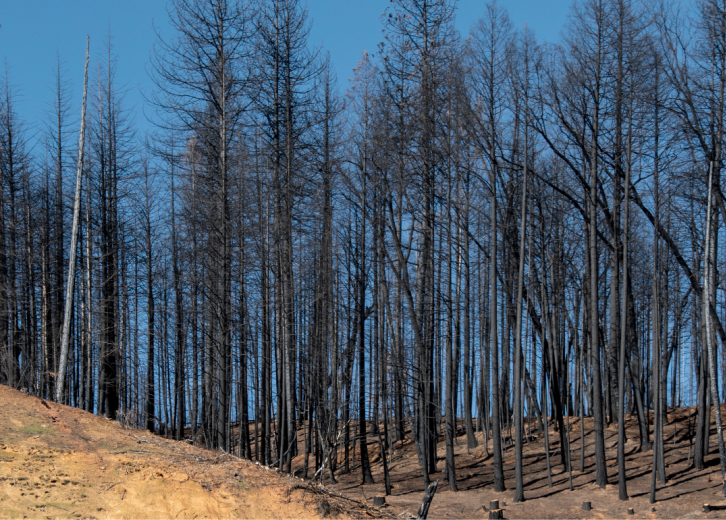 #39. Shasta County, CA
Projected 100° days in 2050:
- Low emissions scenario: 46 days (+25 days from 2016)
- High emissions scenario: 52 days (+31 days from 2016)
Projected 90° days in 2050:
- Low emissions scenario: 106 days (+16 days from 2016)
- High emissions scenario: 110 days (+20 days from 2016)
Projected extreme heat nights (75°+) in 2050:
- Low emissions scenario: 12 nights
- High emissions scenario: 17 nights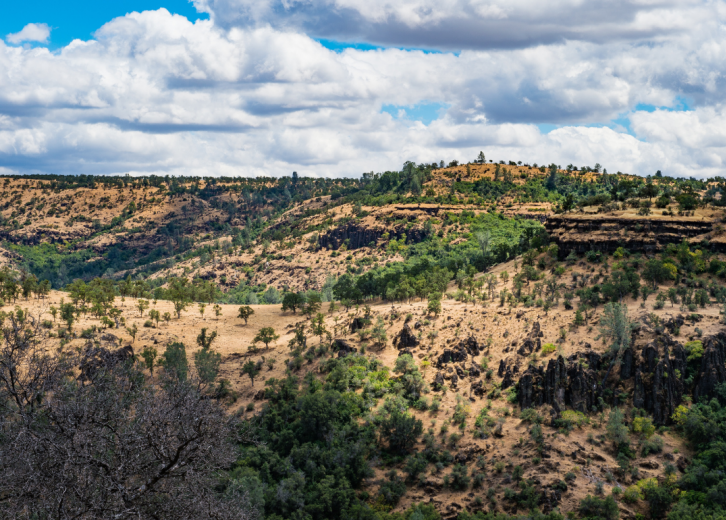 #38. Tehama County, CA
Projected 100° days in 2050:
- Low emissions scenario: 46 days (+10 days from 2016)
- High emissions scenario: 52 days (+16 days from 2016)
Projected 90° days in 2050:
- Low emissions scenario: 110 days (+14 days from 2016)
- High emissions scenario: 114 days (+18 days from 2016)
Projected extreme heat nights (75°+) in 2050:
- Low emissions scenario: 8 nights
- High emissions scenario: 13 nights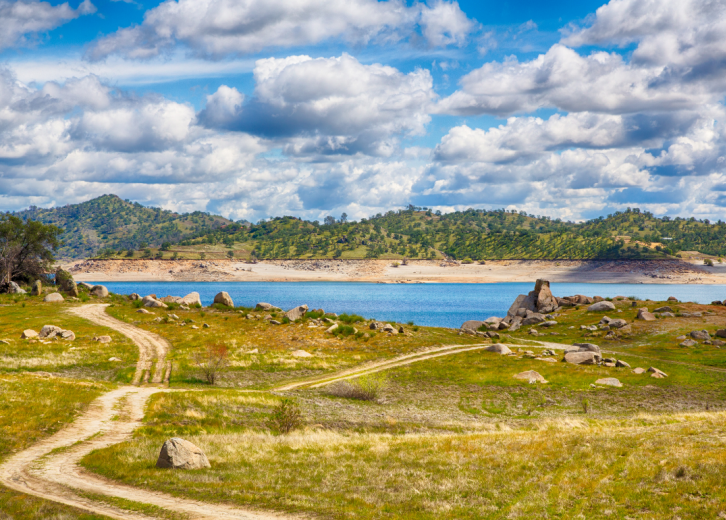 #37. Madera County, CA
Projected 100° days in 2050:
- Low emissions scenario: 46 days (-20 days from 2016)
- High emissions scenario: 53 days (-13 days from 2016)
Projected 90° days in 2050:
- Low emissions scenario: 116 days (+6 days from 2016)
- High emissions scenario: 120 days (+10 days from 2016)
Projected extreme heat nights (75°+) in 2050:
- Low emissions scenario: 4 nights
- High emissions scenario: 6 nights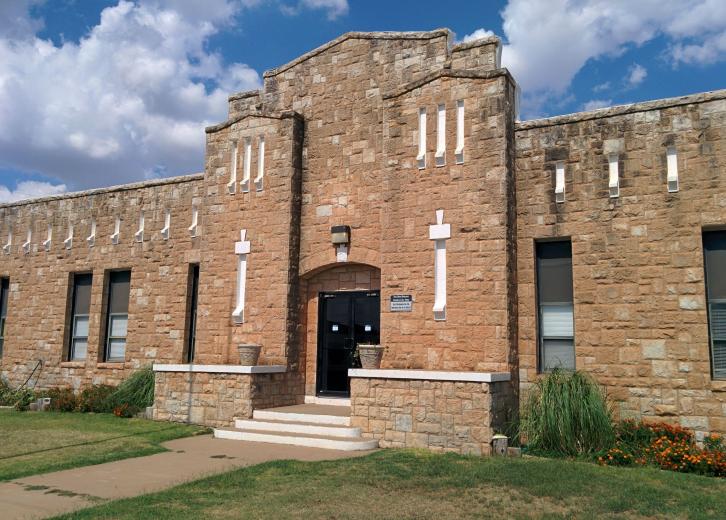 #36. Greer County, OK
Projected 100° days in 2050:
- Low emissions scenario: 46 days (+19 days from 2016)
- High emissions scenario: 52 days (+25 days from 2016)
Projected 90° days in 2050:
- Low emissions scenario: 118 days (+12 days from 2016)
- High emissions scenario: 123 days (+17 days from 2016)
Projected extreme heat nights (75°+) in 2050:
- Low emissions scenario: 27 nights
- High emissions scenario: 38 nights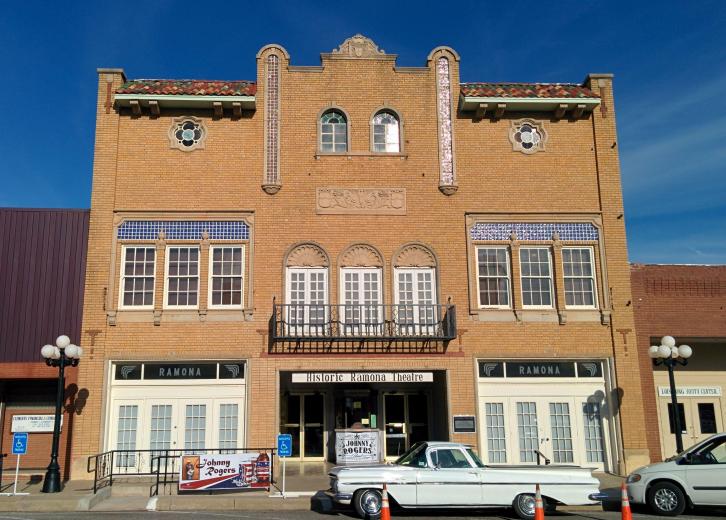 #35. Tillman County, OK
Projected 100° days in 2050:
- Low emissions scenario: 46 days (+9 days from 2016)
- High emissions scenario: 51 days (+14 days from 2016)
Projected 90° days in 2050:
- Low emissions scenario: 119 days (+8 days from 2016)
- High emissions scenario: 123 days (+12 days from 2016)
Projected extreme heat nights (75°+) in 2050:
- Low emissions scenario: 35 nights
- High emissions scenario: 47 nights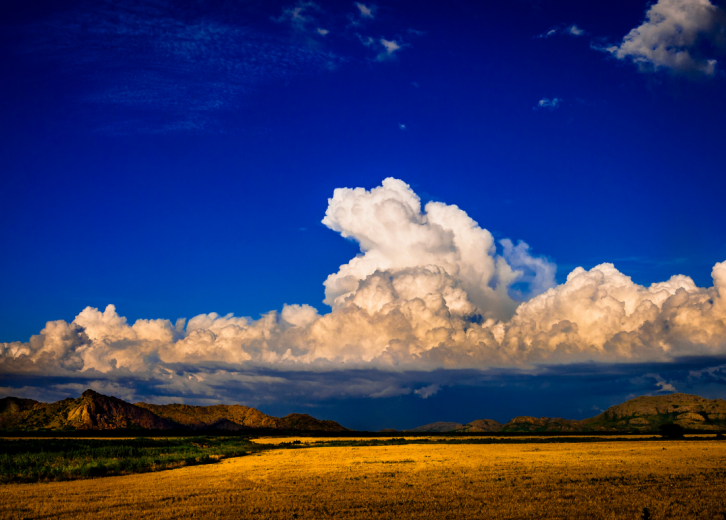 #34. Jackson County, OK
Projected 100° days in 2050:
- Low emissions scenario: 46 days (+8 days from 2016)
- High emissions scenario: 52 days (+14 days from 2016)
Projected 90° days in 2050:
- Low emissions scenario: 120 days (+7 days from 2016)
- High emissions scenario: 125 days (+12 days from 2016)
Projected extreme heat nights (75°+) in 2050:
- Low emissions scenario: 31 nights
- High emissions scenario: 42 nights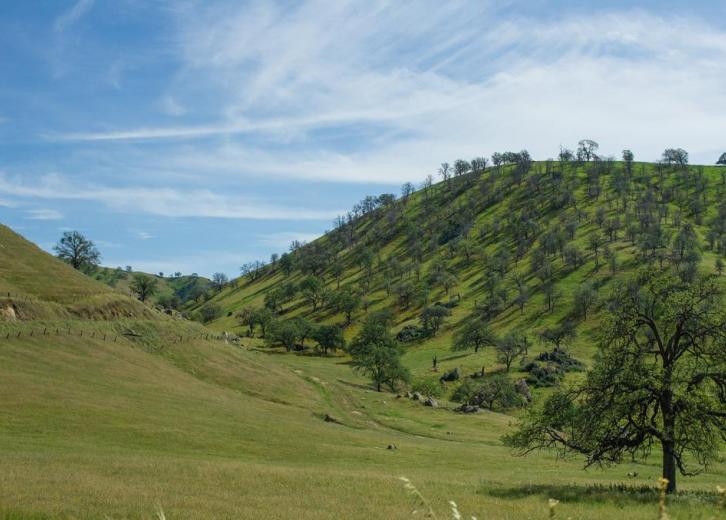 #33. Tulare County, CA
Projected 100° days in 2050:
- Low emissions scenario: 46 days (-44 days from 2016)
- High emissions scenario: 54 days (-36 days from 2016)
Projected 90° days in 2050:
- Low emissions scenario: 122 days (-3 days from 2016)
- High emissions scenario: 126 days (+1 days from 2016)
Projected extreme heat nights (75°+) in 2050:
- Low emissions scenario: 7 nights
- High emissions scenario: 11 nights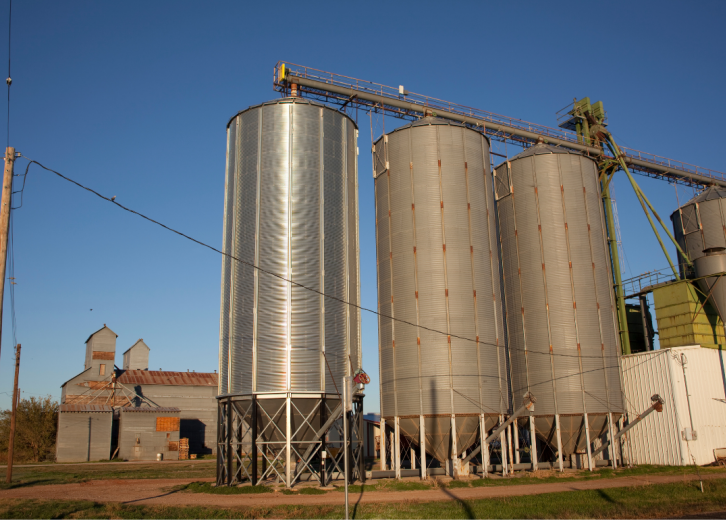 #31. Foard County, TX (tie)
Projected 100° days in 2050:
- Low emissions scenario: 46 days (-3 days from 2016)
- High emissions scenario: 53 days (+4 days from 2016)
Projected 90° days in 2050:
- Low emissions scenario: 124 days (+11 days from 2016)
- High emissions scenario: 129 days (+16 days from 2016)
Projected extreme heat nights (75°+) in 2050:
- Low emissions scenario: 37 nights
- High emissions scenario: 50 nights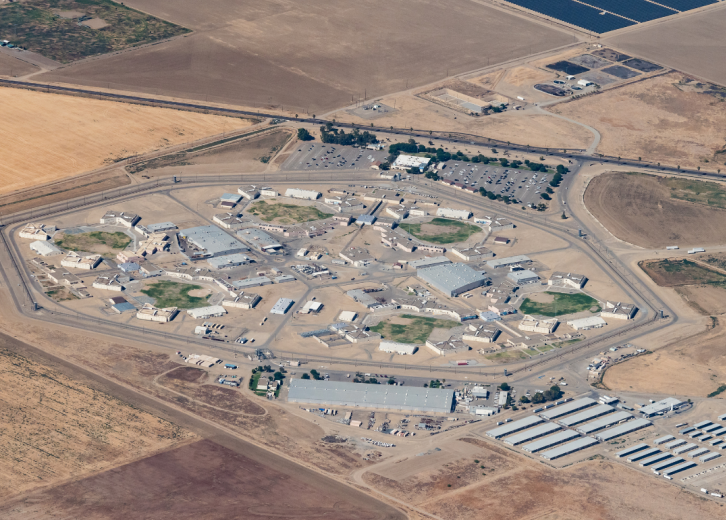 #31. Kings County, CA (tie)
Projected 100° days in 2050:
- Low emissions scenario: 46 days (-50 days from 2016)
- High emissions scenario: 53 days (-43 days from 2016)
Projected 90° days in 2050:
- Low emissions scenario: 124 days (-3 days from 2016)
- High emissions scenario: 128 days (+1 days from 2016)
Projected extreme heat nights (75°+) in 2050:
- Low emissions scenario: 6 nights
- High emissions scenario: 9 nights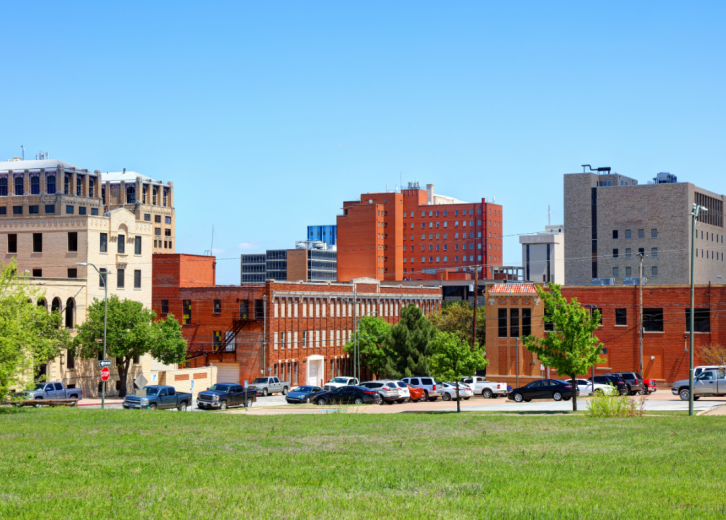 #30. Wichita County, TX
Projected 100° days in 2050:
- Low emissions scenario: 47 days (+12 days from 2016)
- High emissions scenario: 52 days (+17 days from 2016)
Projected 90° days in 2050:
- Low emissions scenario: 120 days (+14 days from 2016)
- High emissions scenario: 124 days (+18 days from 2016)
Projected extreme heat nights (75°+) in 2050:
- Low emissions scenario: 45 nights
- High emissions scenario: 57 nights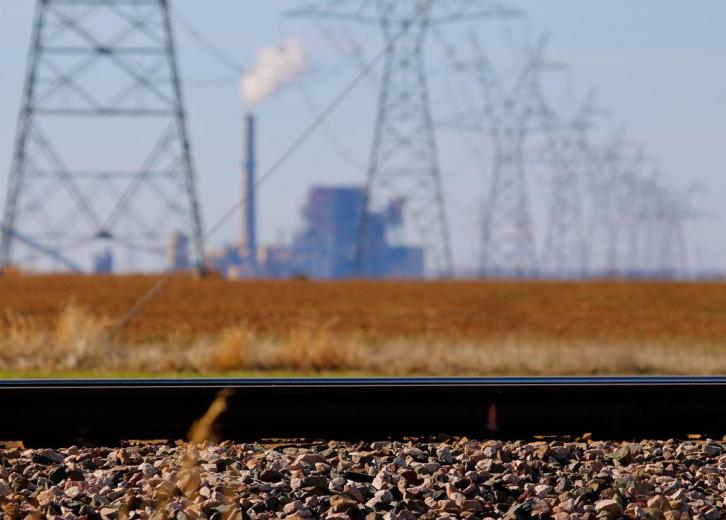 #29. Wilbarger County, TX
Projected 100° days in 2050:
- Low emissions scenario: 47 days (+1 days from 2016)
- High emissions scenario: 53 days (+7 days from 2016)
Projected 90° days in 2050:
- Low emissions scenario: 127 days (+9 days from 2016)
- High emissions scenario: 130 days (+12 days from 2016)
Projected extreme heat nights (75°+) in 2050:
- Low emissions scenario: 43 nights
- High emissions scenario: 56 nights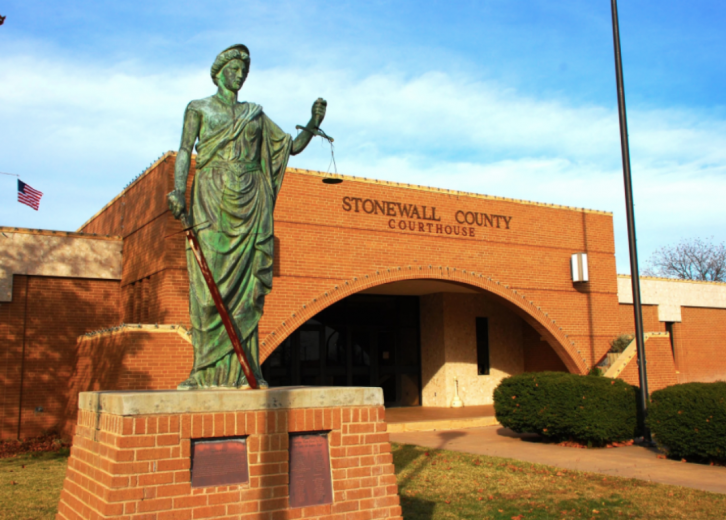 #28. Stonewall County, TX
Projected 100° days in 2050:
- Low emissions scenario: 47 days (+1 days from 2016)
- High emissions scenario: 54 days (+8 days from 2016)
Projected 90° days in 2050:
- Low emissions scenario: 129 days (+11 days from 2016)
- High emissions scenario: 134 days (+16 days from 2016)
Projected extreme heat nights (75°+) in 2050:
- Low emissions scenario: 25 nights
- High emissions scenario: 39 nights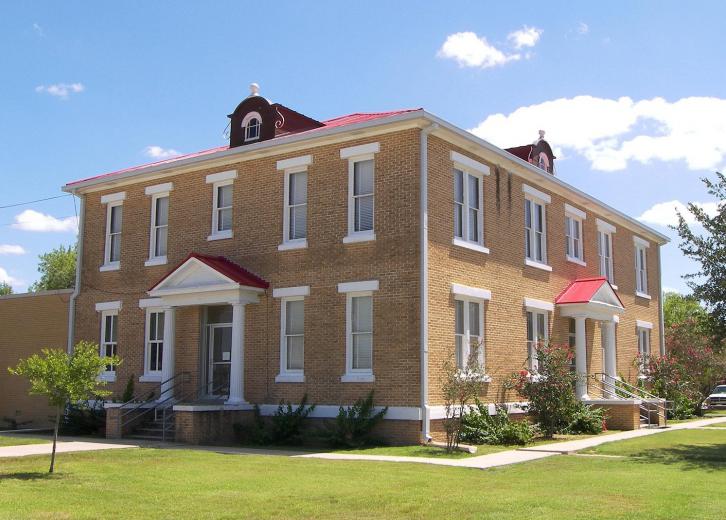 #27. McMullen County, TX
Projected 100° days in 2050:
- Low emissions scenario: 47 days (-6 days from 2016)
- High emissions scenario: 57 days (+4 days from 2016)
Projected 90° days in 2050:
- Low emissions scenario: 166 days (+32 days from 2016)
- High emissions scenario: 172 days (+38 days from 2016)
Projected extreme heat nights (75°+) in 2050:
- Low emissions scenario: 76 nights
- High emissions scenario: 93 nights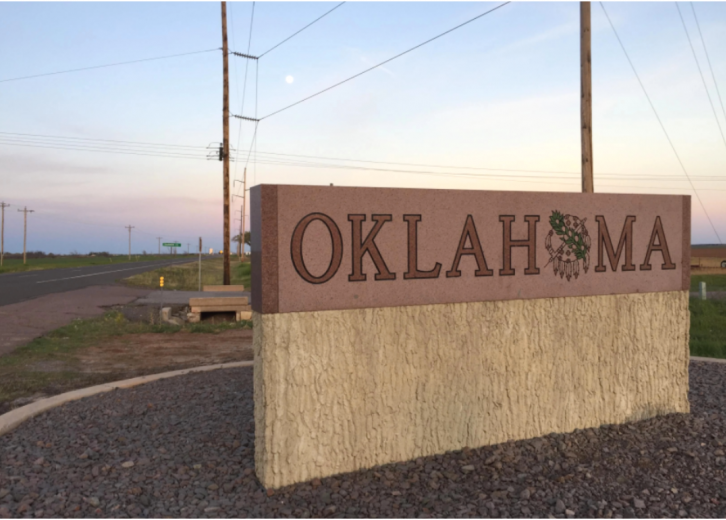 #26. Harmon County, OK
Projected 100° days in 2050:
- Low emissions scenario: 48 days (+13 days from 2016)
- High emissions scenario: 55 days (+20 days from 2016)
Projected 90° days in 2050:
- Low emissions scenario: 125 days (+15 days from 2016)
- High emissions scenario: 130 days (+20 days from 2016)
Projected extreme heat nights (75°+) in 2050:
- Low emissions scenario: 21 nights
- High emissions scenario: 32 nights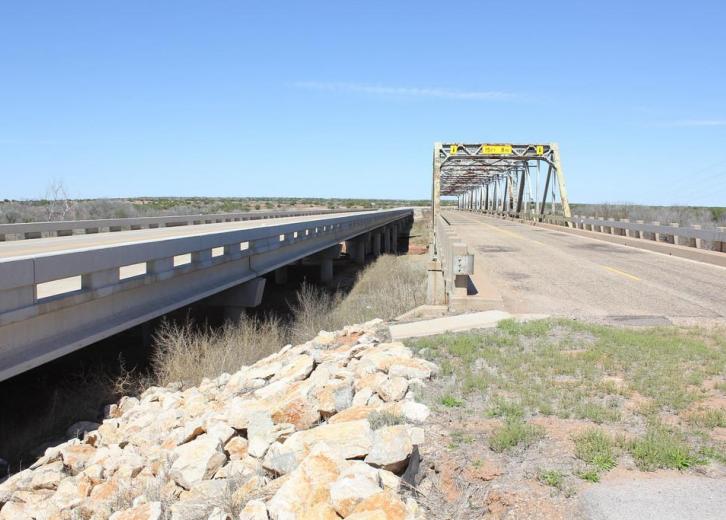 #25. Knox County, TX
Projected 100° days in 2050:
- Low emissions scenario: 48 days (+1 days from 2016)
- High emissions scenario: 54 days (+7 days from 2016)
Projected 90° days in 2050:
- Low emissions scenario: 134 days (+19 days from 2016)
- High emissions scenario: 139 days (+24 days from 2016)
Projected extreme heat nights (75°+) in 2050:
- Low emissions scenario: 36 nights
- High emissions scenario: 50 nights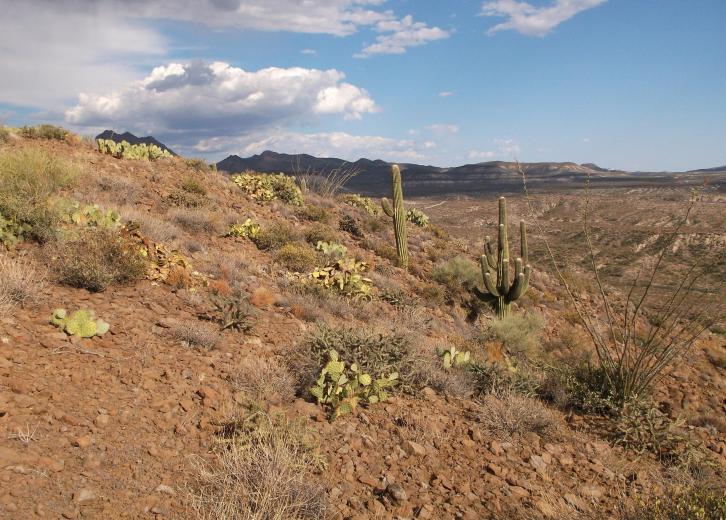 #24. Graham County, AZ
Projected 100° days in 2050:
- Low emissions scenario: 50 days (+24 days from 2016)
- High emissions scenario: 60 days (+34 days from 2016)
Projected 90° days in 2050:
- Low emissions scenario: 140 days (+36 days from 2016)
- High emissions scenario: 146 days (+42 days from 2016)
Projected extreme heat nights (75°+) in 2050:
- Low emissions scenario: 12 nights
- High emissions scenario: 19 nights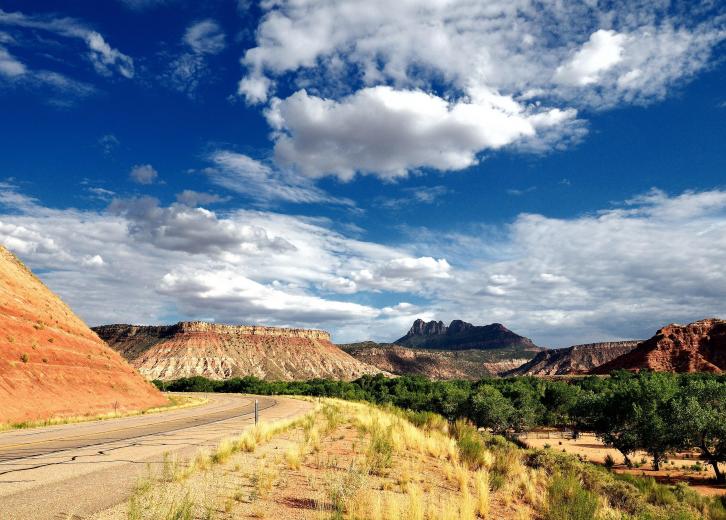 #23. Washington County, UT
Projected 100° days in 2050:
- Low emissions scenario: 53 days (+27 days from 2016)
- High emissions scenario: 62 days (+36 days from 2016)
Projected 90° days in 2050:
- Low emissions scenario: 122 days (+28 days from 2016)
- High emissions scenario: 126 days (+32 days from 2016)
Projected extreme heat nights (75°+) in 2050:
- Low emissions scenario: 12 nights
- High emissions scenario: 17 nights
#22. Fresno County, CA
Projected 100° days in 2050:
- Low emissions scenario: 54 days (-29 days from 2016)
- High emissions scenario: 62 days (-21 days from 2016)
Projected 90° days in 2050:
- Low emissions scenario: 125 days (+3 days from 2016)
- High emissions scenario: 128 days (+6 days from 2016)
Projected extreme heat nights (75°+) in 2050:
- Low emissions scenario: 9 nights
- High emissions scenario: 13 nights
#21. Ward County, TX
Projected 100° days in 2050:
- Low emissions scenario: 54 days (+4 days from 2016)
- High emissions scenario: 64 days (+14 days from 2016)
Projected 90° days in 2050:
- Low emissions scenario: 154 days (+30 days from 2016)
- High emissions scenario: 162 days (+38 days from 2016)
Projected extreme heat nights (75°+) in 2050:
- Low emissions scenario: 20 nights
- High emissions scenario: 34 nights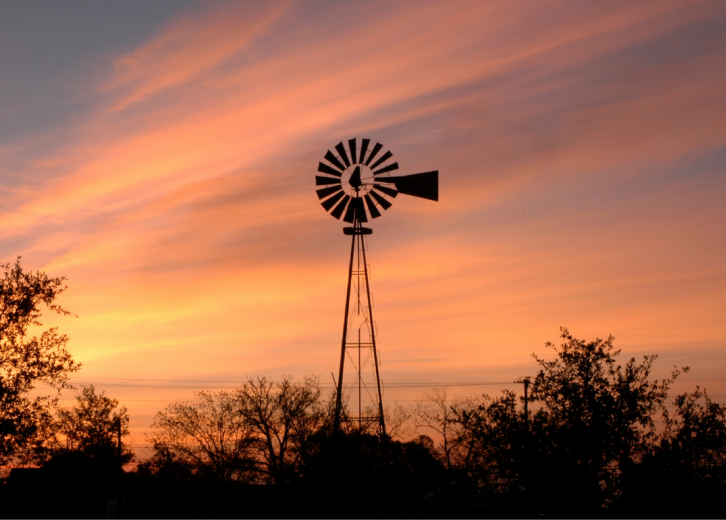 #20. Loving County, TX
Projected 100° days in 2050:
- Low emissions scenario: 55 days (+3 days from 2016)
- High emissions scenario: 64 days (+12 days from 2016)
Projected 90° days in 2050:
- Low emissions scenario: 150 days (+26 days from 2016)
- High emissions scenario: 158 days (+34 days from 2016)
Projected extreme heat nights (75°+) in 2050:
- Low emissions scenario: 12 nights
- High emissions scenario: 23 nights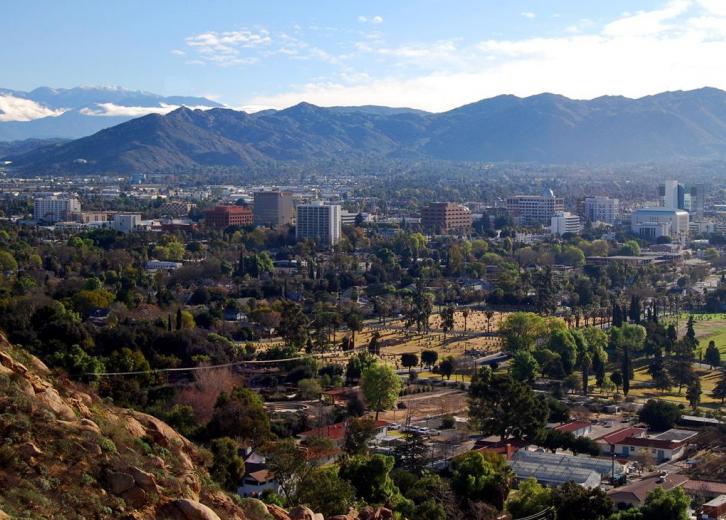 #19. Riverside County, CA
Projected 100° days in 2050:
- Low emissions scenario: 56 days (+24 days from 2016)
- High emissions scenario: 63 days (+31 days from 2016)
Projected 90° days in 2050:
- Low emissions scenario: 129 days (+24 days from 2016)
- High emissions scenario: 133 days (+28 days from 2016)
Projected extreme heat nights (75°+) in 2050:
- Low emissions scenario: 14 nights
- High emissions scenario: 17 nights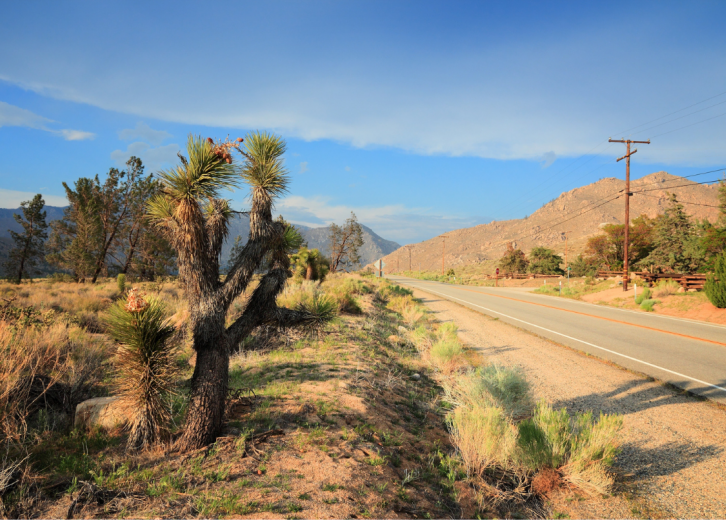 #18. Kern County, CA
Projected 100° days in 2050:
- Low emissions scenario: 58 days (-28 days from 2016)
- High emissions scenario: 65 days (-21 days from 2016)
Projected 90° days in 2050:
- Low emissions scenario: 126 days (0 days from 2016)
- High emissions scenario: 130 days (+4 days from 2016)
Projected extreme heat nights (75°+) in 2050:
- Low emissions scenario: 30 nights
- High emissions scenario: 36 nights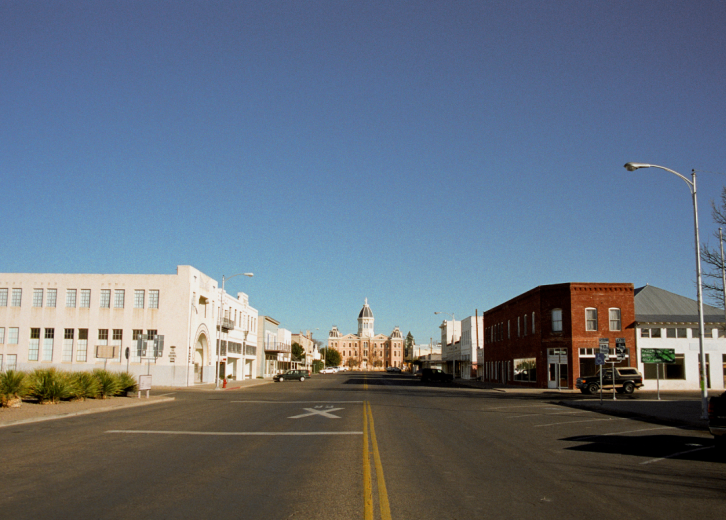 #17. Presidio County, TX
Projected 100° days in 2050:
- Low emissions scenario: 58 days (+44 days from 2016)
- High emissions scenario: 66 days (+52 days from 2016)
Projected 90° days in 2050:
- Low emissions scenario: 149 days (+50 days from 2016)
- High emissions scenario: 157 days (+58 days from 2016)
Projected extreme heat nights (75°+) in 2050:
- Low emissions scenario: 34 nights
- High emissions scenario: 46 nights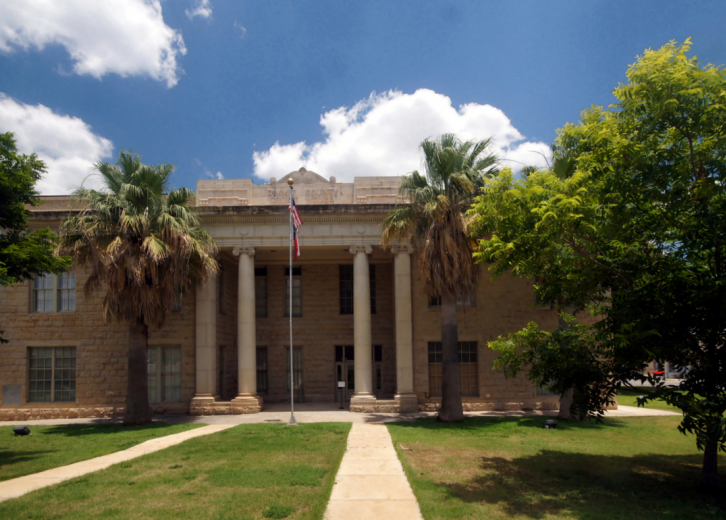 #16. Dimmit County, TX
Projected 100° days in 2050:
- Low emissions scenario: 58 days (-5 days from 2016)
- High emissions scenario: 68 days (+5 days from 2016)
Projected 90° days in 2050:
- Low emissions scenario: 171 days (+37 days from 2016)
- High emissions scenario: 178 days (+44 days from 2016)
Projected extreme heat nights (75°+) in 2050:
- Low emissions scenario: 92 nights
- High emissions scenario: 107 nights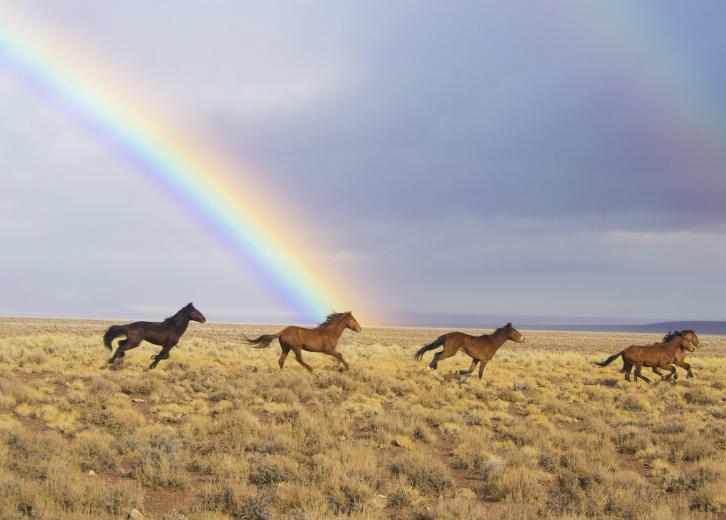 #15. Nye County, NV
Projected 100° days in 2050:
- Low emissions scenario: 60 days (+19 days from 2016)
- High emissions scenario: 67 days (+26 days from 2016)
Projected 90° days in 2050:
- Low emissions scenario: 124 days (+23 days from 2016)
- High emissions scenario: 129 days (+28 days from 2016)
Projected extreme heat nights (75°+) in 2050:
- Low emissions scenario: 15 nights
- High emissions scenario: 20 nights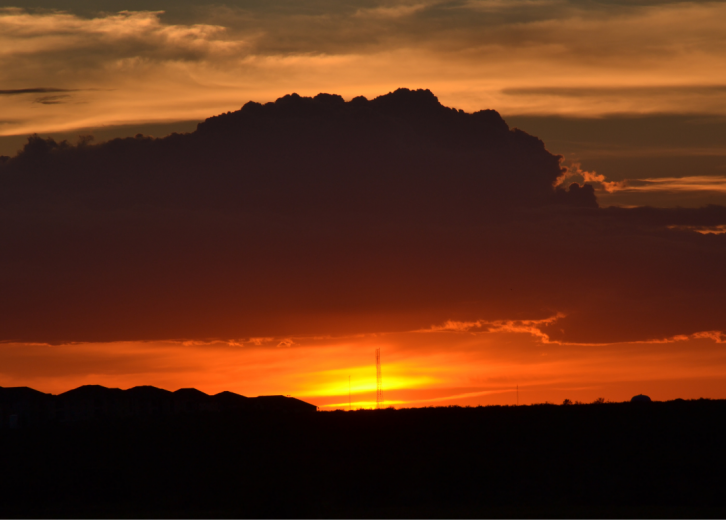 #14. Maverick County, TX
Projected 100° days in 2050:
- Low emissions scenario: 60 days (-2 days from 2016)
- High emissions scenario: 70 days (+8 days from 2016)
Projected 90° days in 2050:
- Low emissions scenario: 167 days (+32 days from 2016)
- High emissions scenario: 174 days (+39 days from 2016)
Projected extreme heat nights (75°+) in 2050:
- Low emissions scenario: 95 nights
- High emissions scenario: 109 nights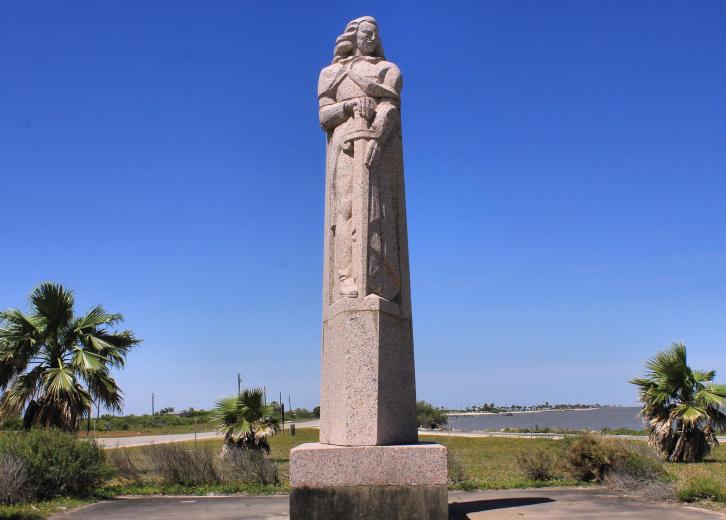 #13. La Salle County, TX
Projected 100° days in 2050:
- Low emissions scenario: 60 days (+2 days from 2016)
- High emissions scenario: 70 days (+12 days from 2016)
Projected 90° days in 2050:
- Low emissions scenario: 173 days (+38 days from 2016)
- High emissions scenario: 181 days (+46 days from 2016)
Projected extreme heat nights (75°+) in 2050:
- Low emissions scenario: 87 nights
- High emissions scenario: 103 nights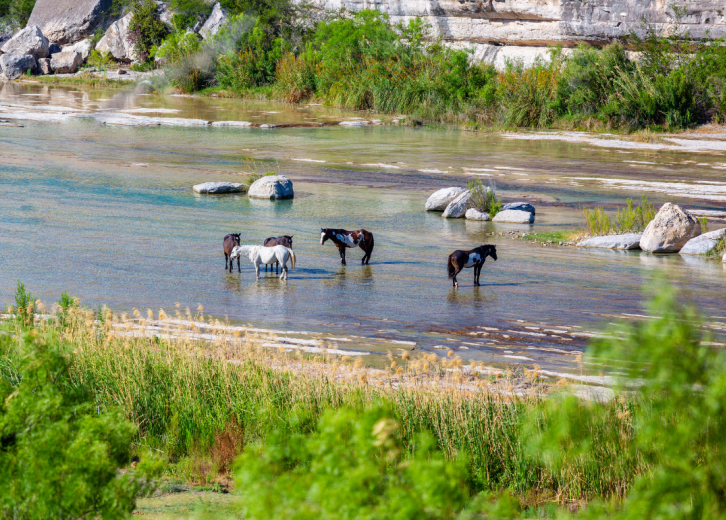 #12. Reeves County, TX
Projected 100° days in 2050:
- Low emissions scenario: 68 days (+15 days from 2016)
- High emissions scenario: 78 days (+25 days from 2016)
Projected 90° days in 2050:
- Low emissions scenario: 162 days (+35 days from 2016)
- High emissions scenario: 171 days (+44 days from 2016)
Projected extreme heat nights (75°+) in 2050:
- Low emissions scenario: 15 nights
- High emissions scenario: 27 nights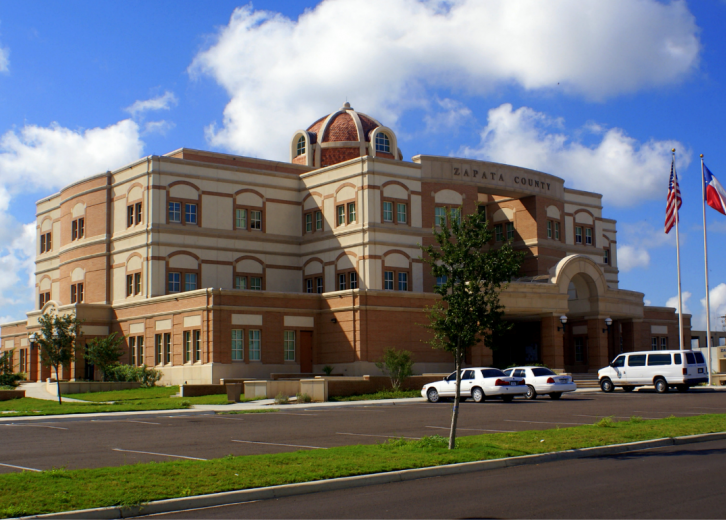 #11. Zapata County, TX
Projected 100° days in 2050:
- Low emissions scenario: 73 days (+12 days from 2016)
- High emissions scenario: 86 days (+25 days from 2016)
Projected 90° days in 2050:
- Low emissions scenario: 189 days (+53 days from 2016)
- High emissions scenario: 196 days (+60 days from 2016)
Projected extreme heat nights (75°+) in 2050:
- Low emissions scenario: 102 nights
- High emissions scenario: 119 nights
You may also like: 30 incredible photos that show the true power of nature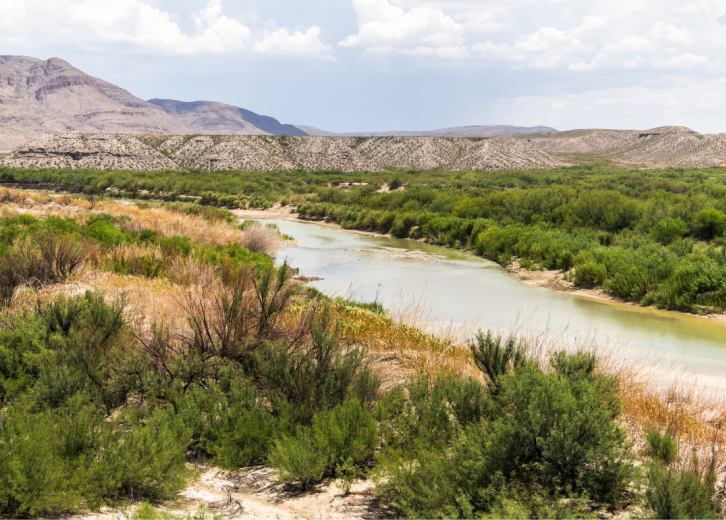 #10. Starr County, TX
Projected 100° days in 2050:
- Low emissions scenario: 73 days (+15 days from 2016)
- High emissions scenario: 86 days (+28 days from 2016)
Projected 90° days in 2050:
- Low emissions scenario: 195 days (+55 days from 2016)
- High emissions scenario: 203 days (+63 days from 2016)
Projected extreme heat nights (75°+) in 2050:
- Low emissions scenario: 102 nights
- High emissions scenario: 120 nights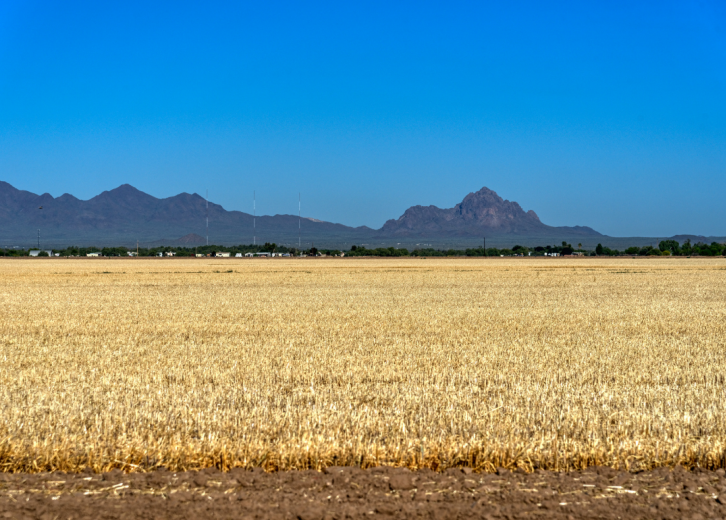 #9. Pima County, AZ
Projected 100° days in 2050:
- Low emissions scenario: 75 days (+37 days from 2016)
- High emissions scenario: 85 days (+47 days from 2016)
Projected 90° days in 2050:
- Low emissions scenario: 164 days (+53 days from 2016)
- High emissions scenario: 169 days (+58 days from 2016)
Projected extreme heat nights (75°+) in 2050:
- Low emissions scenario: 43 nights
- High emissions scenario: 53 nights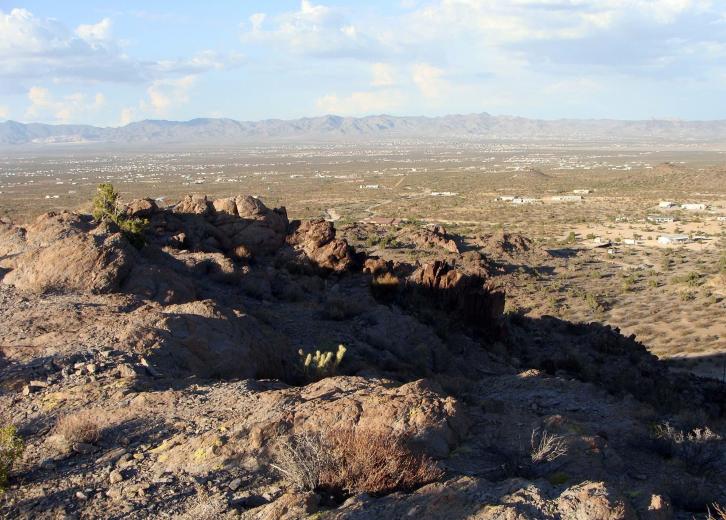 #8. Mohave County, AZ
Projected 100° days in 2050:
- Low emissions scenario: 79 days (+12 days from 2016)
- High emissions scenario: 86 days (+19 days from 2016)
Projected 90° days in 2050:
- Low emissions scenario: 145 days (+26 days from 2016)
- High emissions scenario: 149 days (+30 days from 2016)
Projected extreme heat nights (75°+) in 2050:
- Low emissions scenario: 57 nights
- High emissions scenario: 62 nights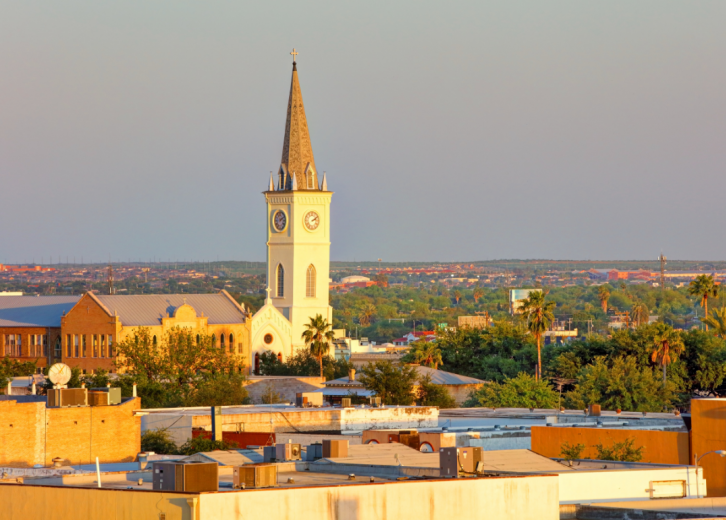 #7. Webb County, TX
Projected 100° days in 2050:
- Low emissions scenario: 79 days (+27 days from 2016)
- High emissions scenario: 91 days (+39 days from 2016)
Projected 90° days in 2050:
- Low emissions scenario: 189 days (+53 days from 2016)
- High emissions scenario: 195 days (+59 days from 2016)
Projected extreme heat nights (75°+) in 2050:
- Low emissions scenario: 115 nights
- High emissions scenario: 129 nights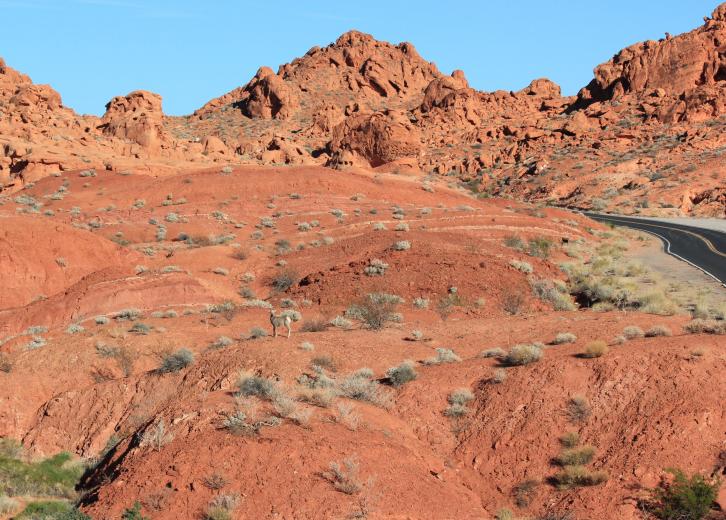 #6. Clark County, NV
Projected 100° days in 2050:
- Low emissions scenario: 88 days (+25 days from 2016)
- High emissions scenario: 95 days (+32 days from 2016)
Projected 90° days in 2050:
- Low emissions scenario: 147 days (+35 days from 2016)
- High emissions scenario: 151 days (+39 days from 2016)
Projected extreme heat nights (75°+) in 2050:
- Low emissions scenario: 51 nights
- High emissions scenario: 59 nights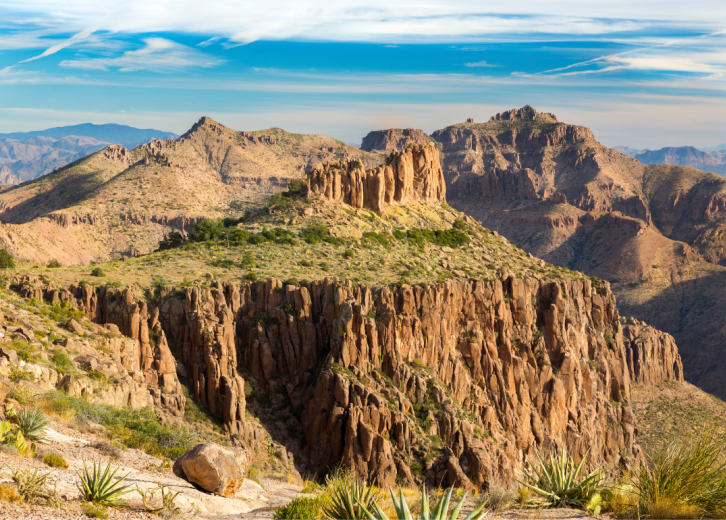 #5. Pinal County, AZ
Projected 100° days in 2050:
- Low emissions scenario: 111 days (+35 days from 2016)
- High emissions scenario: 118 days (+42 days from 2016)
Projected 90° days in 2050:
- Low emissions scenario: 180 days (+49 days from 2016)
- High emissions scenario: 184 days (+53 days from 2016)
Projected extreme heat nights (75°+) in 2050:
- Low emissions scenario: 64 nights
- High emissions scenario: 72 nights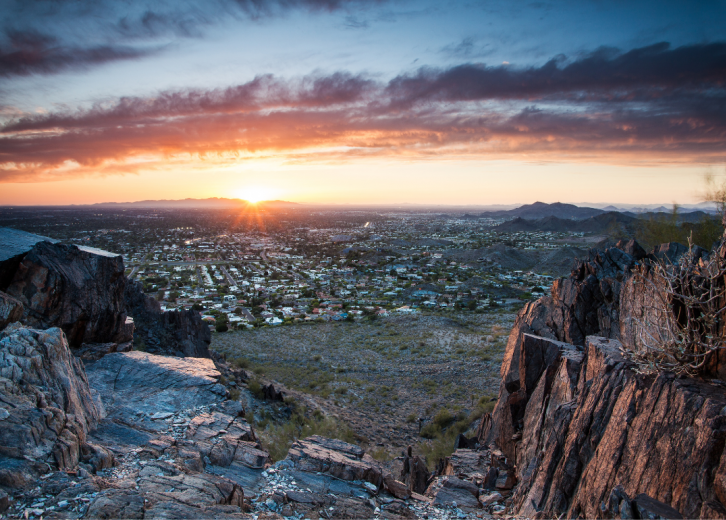 #4. Maricopa County, AZ
Projected 100° days in 2050:
- Low emissions scenario: 115 days (+24 days from 2016)
- High emissions scenario: 122 days (+31 days from 2016)
Projected 90° days in 2050:
- Low emissions scenario: 182 days (+47 days from 2016)
- High emissions scenario: 186 days (+51 days from 2016)
Projected extreme heat nights (75°+) in 2050:
- Low emissions scenario: 77 nights
- High emissions scenario: 84 nights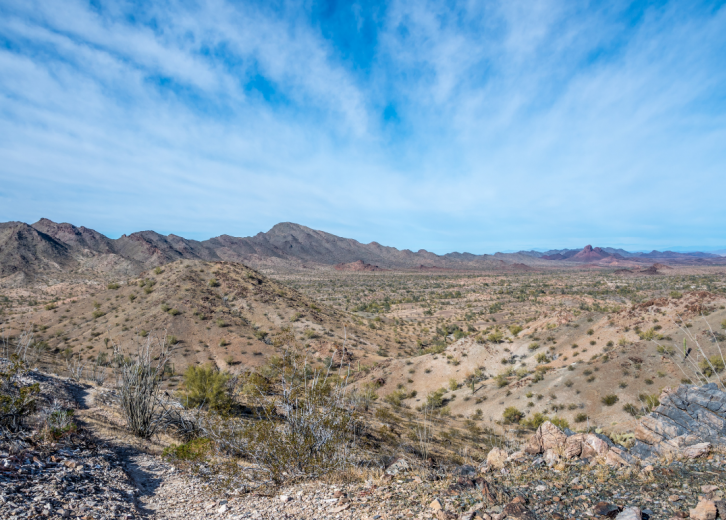 #3. La Paz County, AZ
Projected 100° days in 2050:
- Low emissions scenario: 120 days (+28 days from 2016)
- High emissions scenario: 124 days (+32 days from 2016)
Projected 90° days in 2050:
- Low emissions scenario: 181 days (+46 days from 2016)
- High emissions scenario: 184 days (+49 days from 2016)
Projected extreme heat nights (75°+) in 2050:
- Low emissions scenario: 84 nights
- High emissions scenario: 90 nights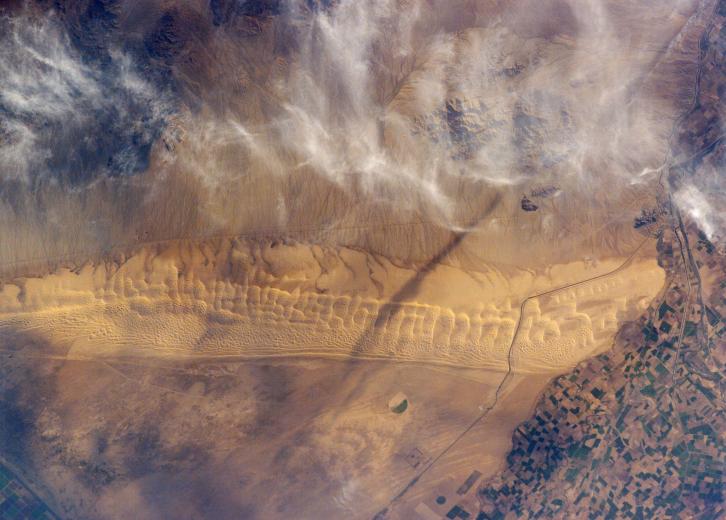 #2. Imperial County, CA
Projected 100° days in 2050:
- Low emissions scenario: 127 days (+15 days from 2016)
- High emissions scenario: 131 days (+19 days from 2016)
Projected 90° days in 2050:
- Low emissions scenario: 192 days (+52 days from 2016)
- High emissions scenario: 195 days (+55 days from 2016)
Projected extreme heat nights (75°+) in 2050:
- Low emissions scenario: 76 nights
- High emissions scenario: 82 nights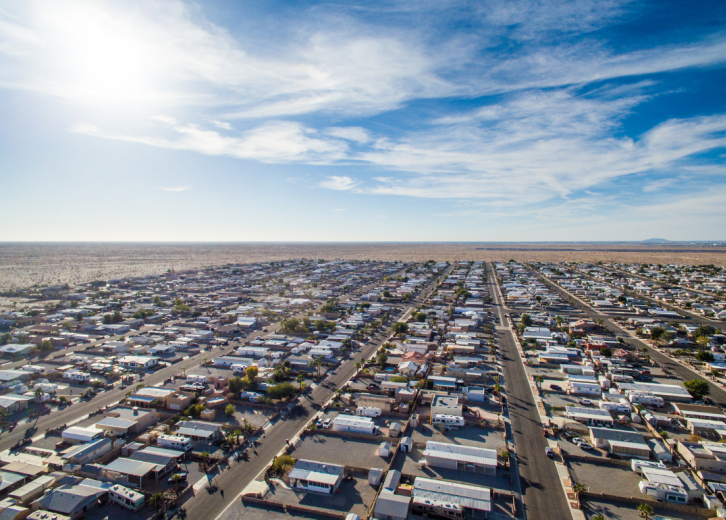 #1. Yuma County, AZ
Projected 100° days in 2050:
- Low emissions scenario: 132 days (+29 days from 2016)
- High emissions scenario: 136 days (+33 days from 2016)
Projected 90° days in 2050:
- Low emissions scenario: 194 days (+55 days from 2016)
- High emissions scenario: 197 days (+58 days from 2016)
Projected extreme heat nights (75°+) in 2050:
- Low emissions scenario: 98 nights
- High emissions scenario: 104 nights
You may also like: Dramatic satellite observations that show the true scale of Arctic change