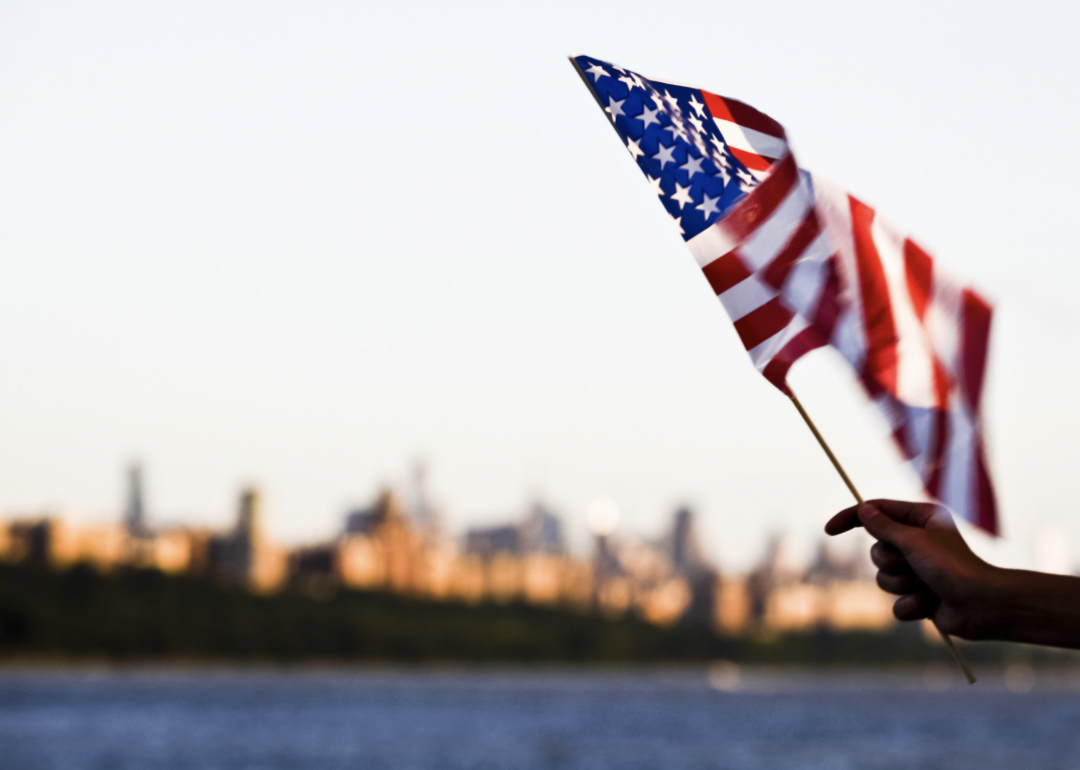 Could you pass the U.S. citizenship test?
Jan Willem van Hofwege // Shutterstock
Could you pass the U.S. citizenship test?
Passing the U.S. citizenship test is a vital step toward becoming an American citizen. To pass the civics portion of the naturalization test, an applicant must correctly answer six of up to 10 oral U.S. history and government-related questions administered by a U.S. citizen immigration services officer and gleaned from a master list of 100 possible questions.
The questions, primarily based on U.S. history, together tell the story of how the 13 colonies fought against Great Britain in the American Revolutionary War, how the U.S. Constitution came to be, and how the federal government was formed by the founding fathers including Benjamin Franklin, George Washington, John Adams, and James Madison.
They also cover U.S. history through World War I and II, the Great Depression, the Vietnam War, the Cold War, and 9/11, as well as great American leaders including Abraham Lincoln, Susan B. Anthony, Rosa Parks, and Martin Luther King Jr. Some questions require knowledge of the Democratic and Republican parties and the U.S. Congress.
Along with knowing specific information about U.S. history, applicants taking the citizenship test must also pay a fee. After passing the test and completing all other necessary paperwork, applicants who were once considered foreigners become full-fledged American citizens under the U.S. Constitution. Once naturalized, new citizens are entitled to the full rights of a person born in the United States.
Stacker has compiled the 100 civics questions and answers for the naturalization test and formatted them like a quiz in the following gallery. Think you could pass the test with flying colors? Read on to see just how tough the questions are—and how solid your high school history class recall is. Kicking things off, here's the first question:
#1: What is the supreme law of the land?
You may also like: Your guide to the Cabinet of the United States