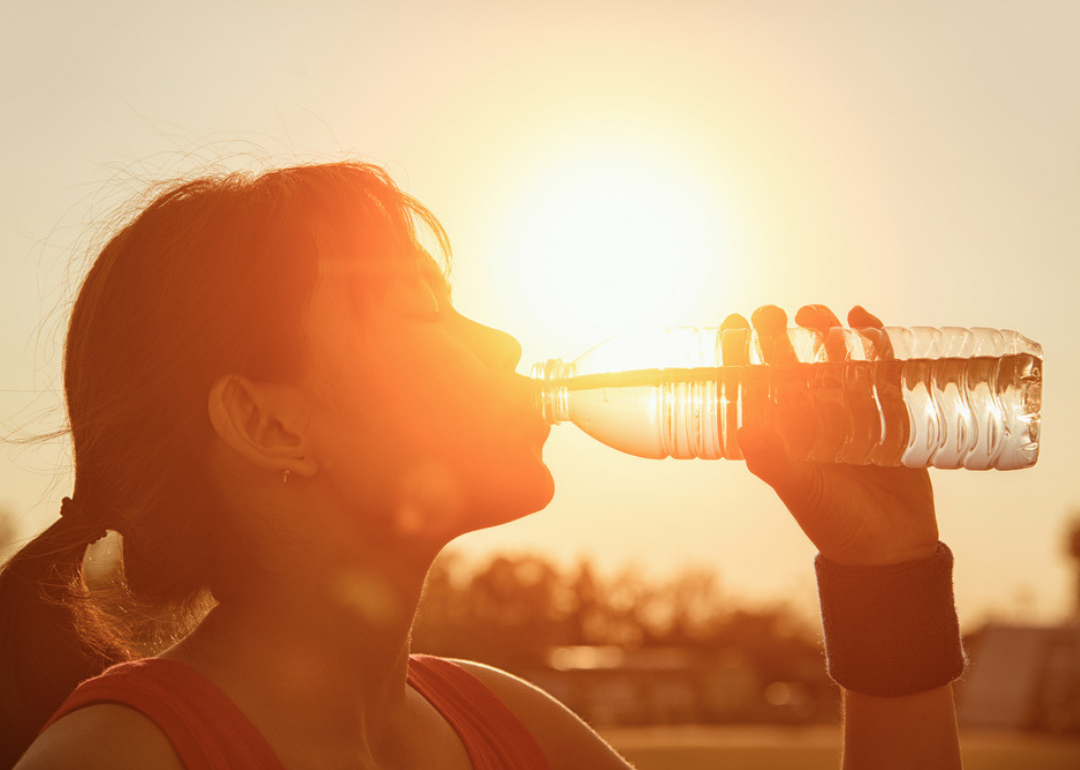 20 safety preparations for the weather this summer
FocusStocker // Shutterstock
20 safety preparations for the weather this summer
By the end of May, nearly 1,000 tornadoes had touched down across the United States in a record-setting outbreak that left entire regions of the country devastated and meteorologists flabbergasted—on average, 750 tornadoes are recorded in an entire year. Drenching rains led to historic flooding that left entire communities under water for weeks as bloated rivers rose without subsiding. Many communities welcomed the rain at first because it brought much-needed relief from suffocating drought—until it submerged their homes, roads, and farms. In the summer of 2018, more than 8,500 fires destroyed nearly 2 million acres of land in the largest, costliest, and deadliest wildfire outbreak in California history—at least 85 people died in the devastating Camp Fire alone. For anyone living in hurricane-prone regions of the country, names like Harvey, Katrina, Sandy, and Irma ring out as reminders of Mother Nature's ability to wreak havoc.
For much of the country, summer is the most dangerous time of the year, and in the era of climate change, the stakes have been raised as fires, droughts, floods, hurricanes, and other severe weather events have become more frequent, more intense, and more widespread. In short, it is now more important than ever to plan and prepare for nature's wrath, which—except for blizzards and dangerous cold spells—is at its meanest and least forgiving in the late spring through early fall.
It's usually too late to prepare once the storm is on its way—jammed highways and empty grocery store shelves are common sights on news broadcasts covering approaching storms. The time to prepare is now. Preparation should involve the whole family and comprise two parts. First is general emergency preparation that will come in handy no matter the catastrophe, and the second is emergency-specific preparation that changes depending on whether you live in an area prone to fires, floods, tornadoes, hurricanes, or summer's most common and obvious danger: heat. Keep reading to learn how to get ready for whatever summer throws your way. The first several entries address general preparation while the rest give tips, tricks, and advice on how to get ready for weather events specific to your region.
You may also like: Most extreme temperatures in the history of every state