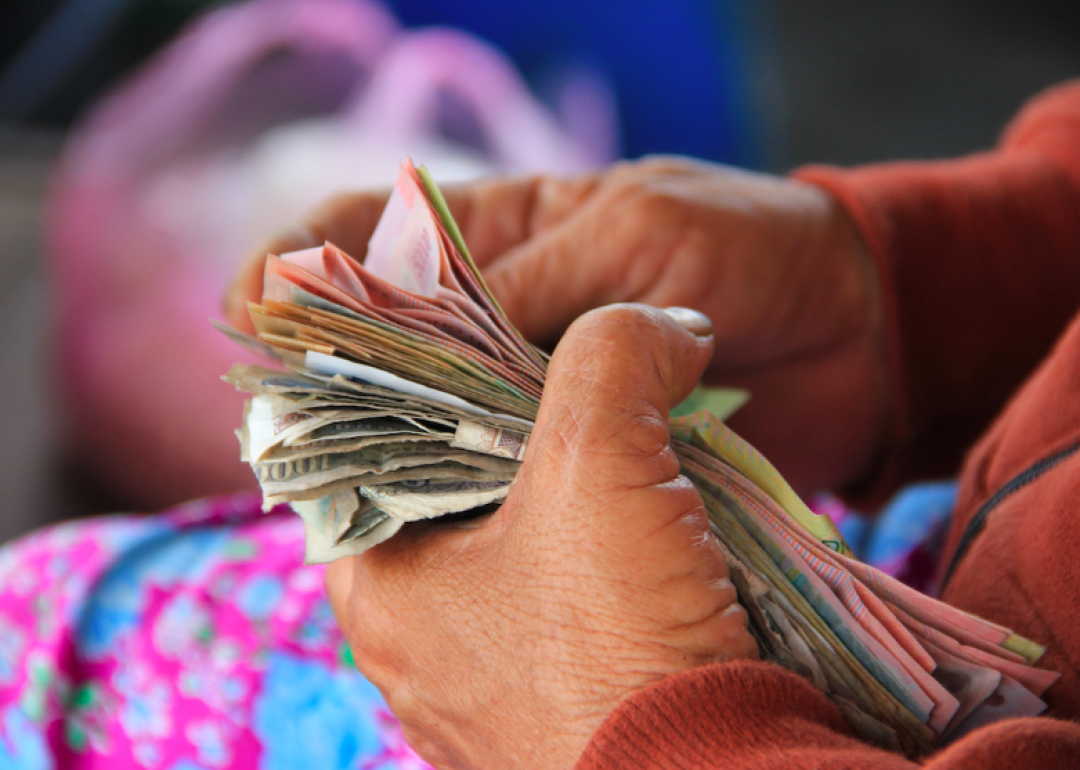 Can you name the local currency for these 50 countries?
Can you name the local currency for these 50 countries?
People in the United States make a buck. In the U.K., they spend a pound. In Australia and Canada, they use dollars—but their dollars are unique to their own countries and valued differently. The United Nations recognizes 195 countries in the world, and many of them are likely not as familiar as Australia, Canada, and Great Britain. Two of them—Palestine and the Holy See—aren't even classified as full countries, but instead as U.N. "observer states."
Some countries like Taiwan have their own militaries, constitutions, and elections but aren't considered legitimate countries by many United Nations member states. Others, like Kosovo, declared themselves independent, but they haven't received full validation of those declarations. Others, like Aruba, are autonomous and independent but are still considered part of larger a larger kingdom or protectorate.
All of them, however, use the money to buy things. The history of currency dates back to at least 2500 B.C. when the ancient Egyptians began using metal rings as a purchasing medium. Around 700 B.C., the first coins emerged in modern-day Turkey, and approximately 1,500 years after that, the Chinese introduced paper money.
Unlike ancient gold and silver coins, most modern currencies don't have any intrinsic value. Today's currency is more representative of the worth assigned to the things it can purchase. There was a time when most money, including the world's currency—the U.S. dollar—was based on the gold standard. Money was valuable because governments could exchange it for fixed amounts of precious commodities, but the current dollar is widely believed to be valuable because the world trusts that people will accept it as payment.
However, the U.S. dollar is far from the world's only currency. Some countries have altered their monetary structures many times over to counter inflation or stabilize their economies. War or revolution can also force a change in how countries buy and sell things. Other times, newly liberated countries create their currencies and mints after abandoning the money forced on them by former colonists. Stacker used a variety of sources to develop a list of currencies used around the world. Some are part of centuries-old traditions, and others are brand new. However, all have interesting stories to tell about their roles in the global economy.
Click through the slideshow to learn about 50 global currencies and find out how many U.S. dollars a single denomination of each currency is worth. 
You may also like: Recognizing the faces on the world's most-traded currencies