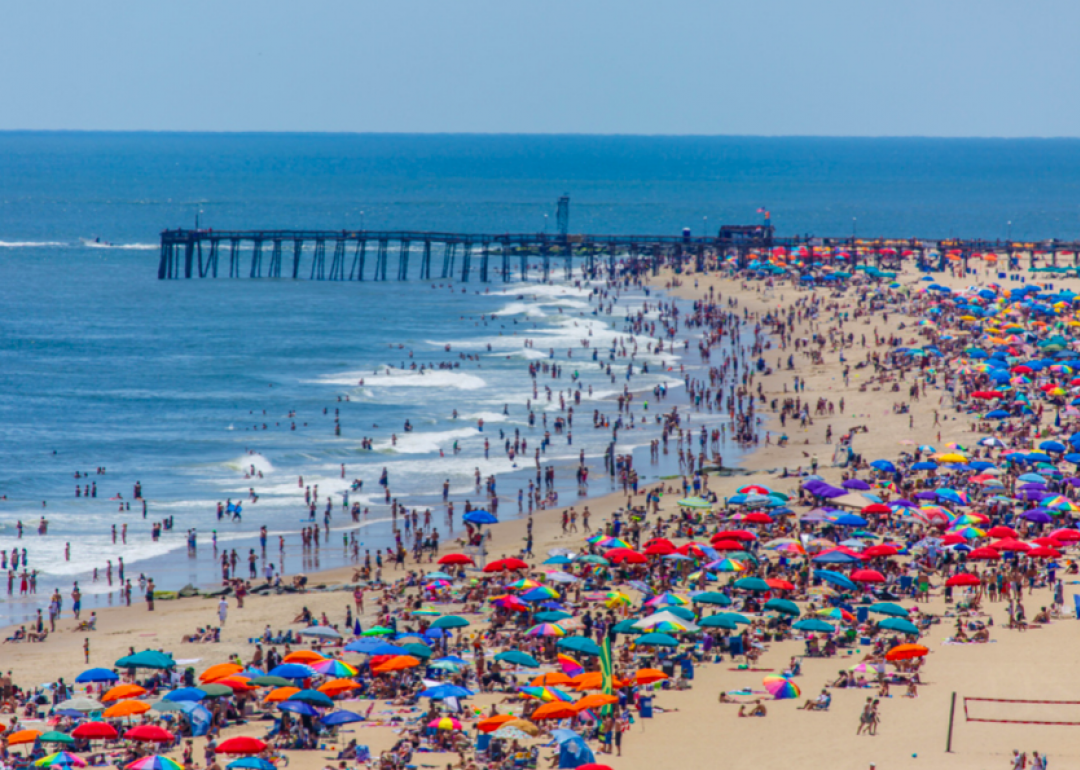 Fastest-warming states in the U.S.
Eliyahu Yosef Parypa // Shutterstock
Fastest-warming states in the U.S.
A little less than 2 degrees might not seem like much, but for the health of the world's ecosystem, it's quite a lot. According to Climate Central, global temperatures have risen a little more than 1.8 degrees Fahrenheit since 1895—most of that since the first Earth Day in 1970—and the impact is already being felt all over the globe. Climate change is impacting every U.S. state, whether it takes the form of rising seas, extreme storms, wildfires, or devastating droughts. But some states are warming faster than others and feeling the other impacts of climate change more keenly. To get a sense of how global warming is impacting U.S. states' average temperatures, Stacker ranked 49 U.S. states from slowest to fastest warming.
To determine the fastest-warming states in America, Stacker consulted Climate Central's American Warming report, released on Earth Day 2019. Climate Central is a nonprofit news organization that compiles research and helps other news outlets report on climate change. In this report, researchers ranked 49 states and 242 metro areas according to their average warming between 1970 and 2018 with data derived from the National Centers for Environmental Information.
All states (save Hawaii, for which data is not available) are ranked here according to their average warming, with the temperature changes of each state's fastest-warming cities included for context. Ties are broken by the fastest-warming city in each state. Note that data is only available for one city in Nevada, Connecticut, Rhode Island, Utah, and Delaware; and data is only available for two cities in Wyoming, Massachusetts, Vermont, New Jersey, and New Mexico.
Read on to learn about the fastest-warming states in the U.S.
You may also like: 10 ways nature and animals forecast the weather