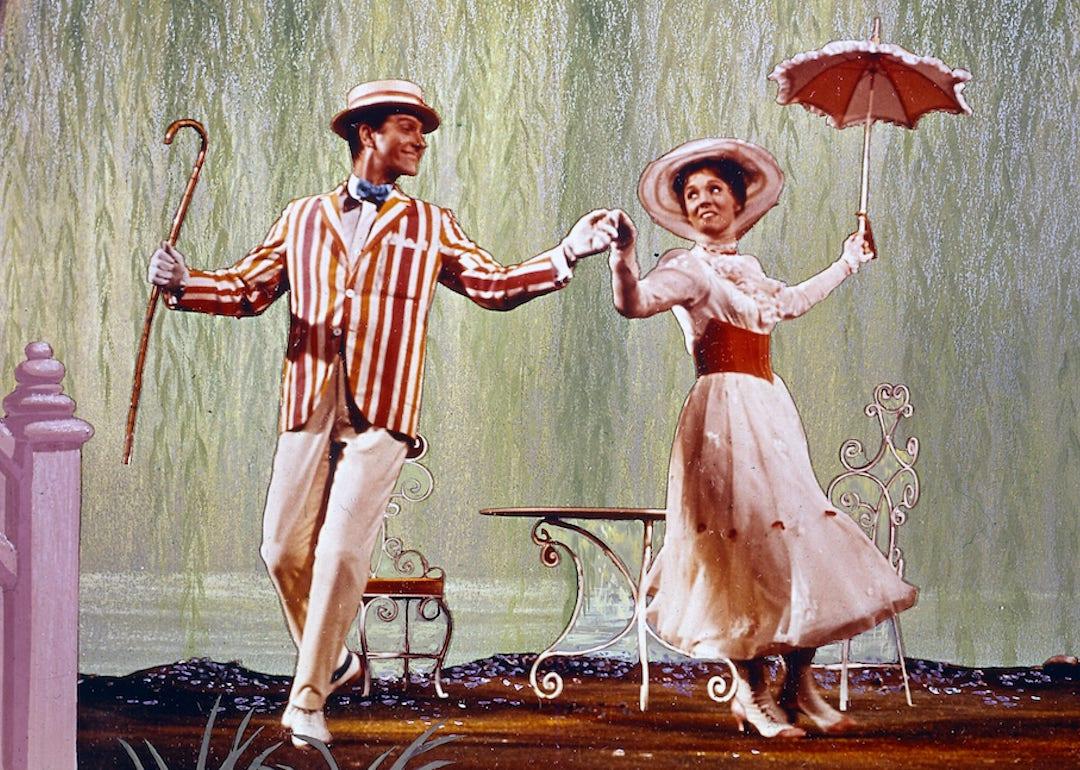 Best movie scores of all time, according to the Oscars
Best movie scores of all time, according to the Oscars
The relevance of instrumental music to cinema is impossible to overstate. It could be said that music in film predates actual sound in film since live organists or phonograph recordings would often play alongside silent movies. With the emergence of talkies, instrumental film music achieved new levels of significance and dimension. No longer was the music simply driving the action or filling in for lack of sound—it was now a permanent fixture within the film itself. Thus began the golden age of film scoring.
Using the academy's database as a source, Stacker compiled all wins for Best Original Score at the Oscars chronologically from 1934 to 2019. Where the award was expanded into two different categories (Best Original Score and Best Scoring, or Best Original Dramatic Score and Best Original Musical or Comedy Score), Stacker went with the best original score and best original dramatic score winners.
When composer Max Steiner—aka the "father of film music"—scored original music for the 1932 RKO film "Symphony of Six Million," it was widely considered the birth of film scores. Steiner's score was among the first to be used non-diegetically, driving the mood and narrative from off-screen. The following year, Steiner provided the thrilling score for "King Kong," and movie music was never quite the same. It paved the way for a tradition of iconic scores and classical composers alike, including the late great Ennio Morricone, who scored more than 500 films before dying in 2020 at 91 years old.
Starting in 1935, the academy handed out an Oscar for best scoring. It was a category that comprised both original movie scores and adaptations of pre-existing material. At first, the music department head of the winning studio would always receive the award in addition to any credited composer. However, everything changed when the 1937 film "One Hundred Men and a Girl" won the Oscar for best scoring, despite having no credited composer. After that, the award was divided into two categories: Best Music Score of a Dramatic Picture and Best Scoring of a Musical Picture. It marked the first time that the academy tinkered with film music categories, but certainly not the last.
Meanwhile, one might wonder: What's the difference between a movie soundtrack and a movie score? The answer is that a movie score is purely instrumental, while a movie soundtrack can include both songs and instrumental music. With something like "Star Wars: Episode IV - A New Hope"—which essentially features no songs—the soundtrack and score are the same thing. For Disney musicals or Martin Scorsese films, the soundtrack incorporates both timeless songs and instrumental music. This shouldn't be confused with the soundtrack album, which can feature just instrumental music or just songs or a mixture of the two.
Keep reading to discover the best movie scores of all time, according to the Oscars.
You may also like: From 'Metropolis' to 'Parasite': 100 best international movies of all time