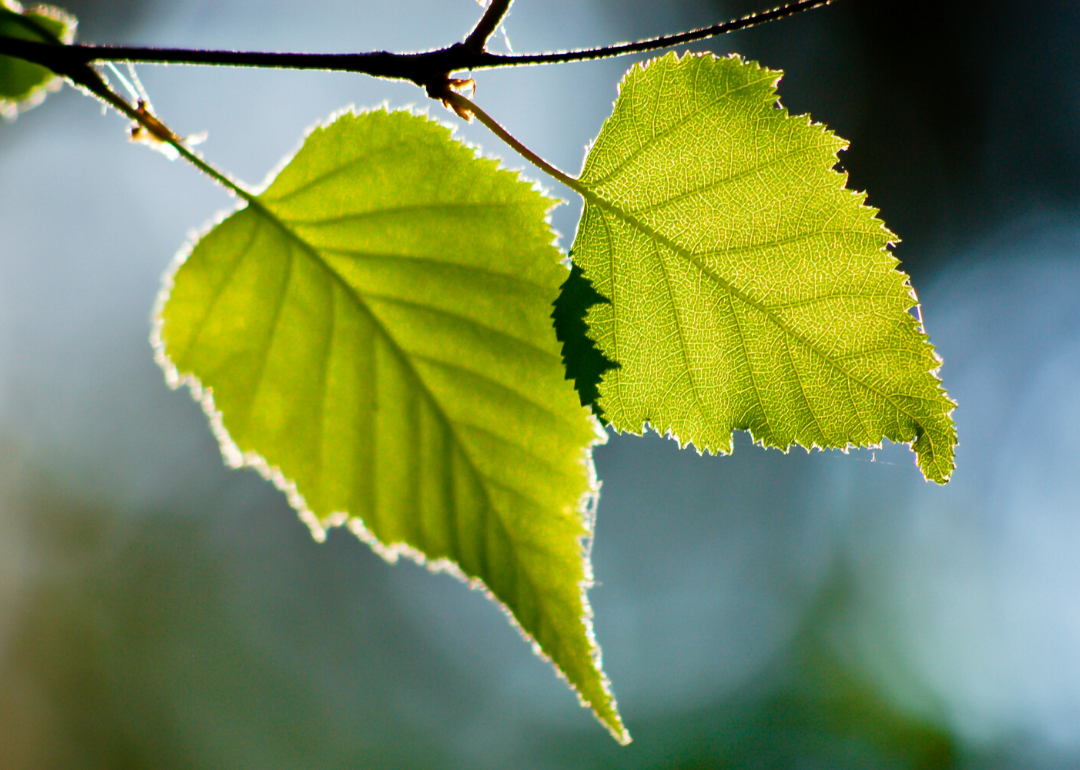 Quiz: Can you identify this tree from its leaf?
Erika J Mitchell // Shutterstock
Quiz: Can you identify this tree from its leaf?
Do you think you have a good handle on identifying trees by merely looking at their leaves? Do you know the difference between coniferous and deciduous, or can you tell the difference between pines, beeches, and dogwoods? If so, Stacker has put together a quiz for you. The quiz features 25 trees commonly found in the United States from forestry and landscaping sites.
Each clue slide comes with information about the texture, size, and color of the trees' leaves, as well as where in the country they can be found. While some trees are evergreen, they can be distinguished by the hardness of their needles and whether they grow in groups or individually.
Many of the trees included in this quiz are valuable for lumber or as pulpwood. One tree is highly sought after by musical instrument makers for its durability and tonal quality. The bark of another tree is waterproof, making it a prime candidate for the building of canoes. Other trees are useful sources of food for birds and mammals, providing roosting and shelter in colder climates.
Tree location ranges throughout the country, and one tree type once accounted for nearly a quarter of all the trees in the Appalachian Mountains. However, diseases beginning in the 1800s have rendered it all but extinct.
Several state trees and one of the most massive trees in the country like the Boogerman, which extends 191 feet above the forest floor, are also featured in this quiz, as is a tree that is part of the largest living thing on Earth: a grove in Utah that spans over 100 acres and includes 50,000 trees from a single root system.
Read on to see if you have the tree chops to identify the leaves of these 25 trees.
You may also like: Do you know your state fish?