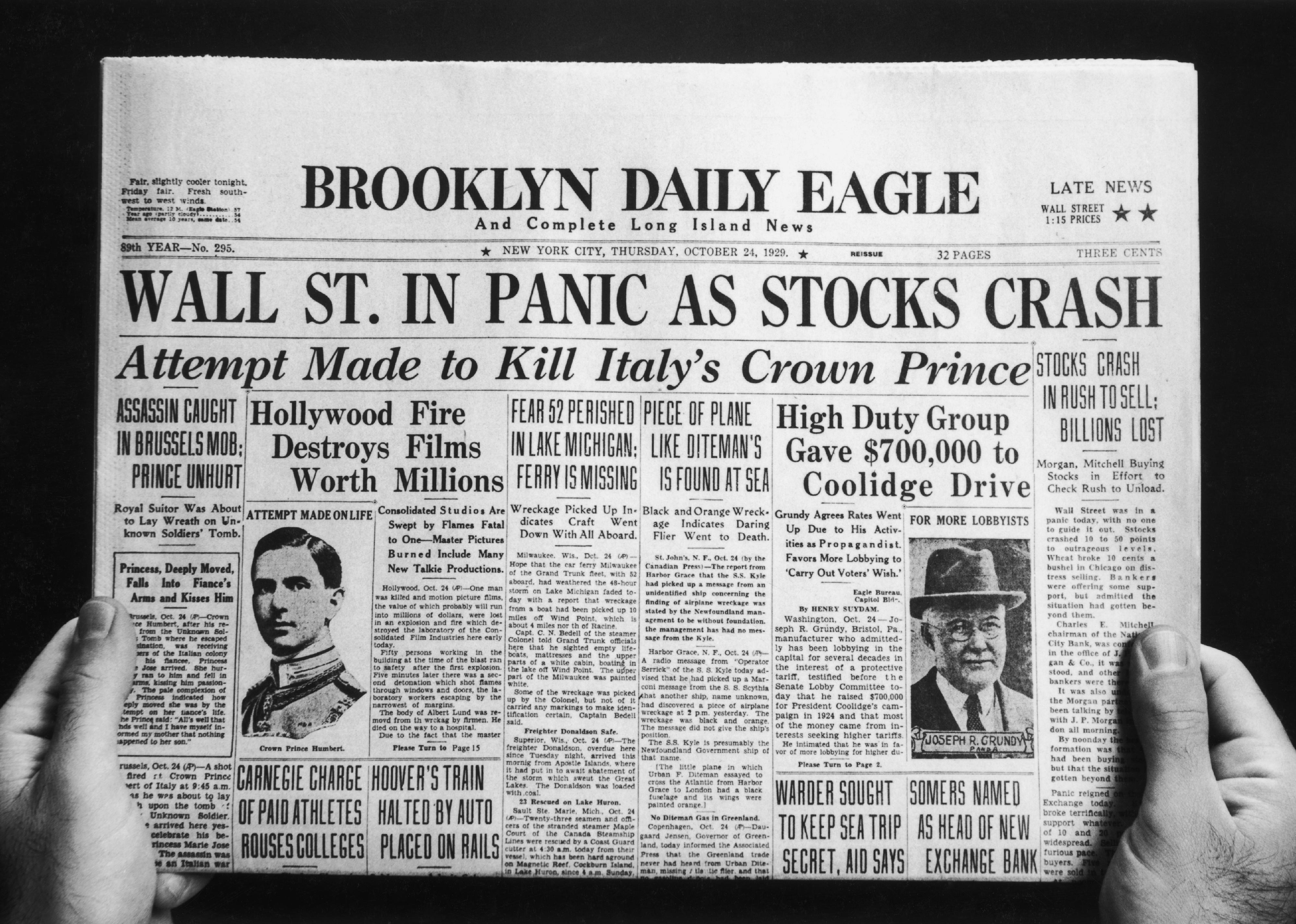 Every recession in U.S. history and how the country responded
Icon Communications // Getty Images
Every recession from U.S. history and how the country responded
U.S. quarterly gross domestic product dropped at an annualized rate of 32.9% in the second quarter of 2020 amid business closures and social distancing, with the overall economy down by 9.5% than the same time period in 2019. The dropoff is the largest since records began being kept in 1945, and more than tripling the previous 1958 record of 10%.
The sharp contraction proves the old adage that what goes up must come down, especially when it comes to the U.S. economy. Stacker looked at data from the National Bureau of Economic Research to get a sense of how the United States responded to recessions tracing back to 1785.
There are nearly 50 notable national economic declines in America's financial past, some more detrimental than others. Not to be confused with an economic depression, a recession is the period of six months or two three-month consecutive quarters of real gross domestic product (GDP) decline. Other key factors that determine a recession, along with a GDP decline, are negative shifts in employment, manufacturing, retail sales, and income. Recession dates are defined by the National Bureau of Economic Research.
The reasons for America's historic economic downturns are wide-ranging. Many were caused by the actions of the Federal Reserve as it tried to control for inflation, while others were the products of stock market crashes and corrections. One was even caused by a single man—Henry Ford—who closed his factories in the late 1920s to transition production from the Model T to the Model A. More than 60,000 workers lost their jobs during the six-month closure, putting a temporary halt to the otherwise "roaring" '20s.
The two greatest recessions in U.S. history, the Great Depression of the early 1930s and the Great Recession of the late 2000s, saw the stock market suffer tremendous losses and unemployment rise, reaching 24.9% during the Great Depression.
Included with each slide is information regarding what may have caused the dip, as well as what happened to help the economy recover. Adaptive fiscal policies, transitions from peace to war, and stimulus packages have been the primary factors in pulling the country out of recession.
Keep reading to learn more about every recession in U.S. history, and how the country responded.
You may also like: Best value public colleges in America