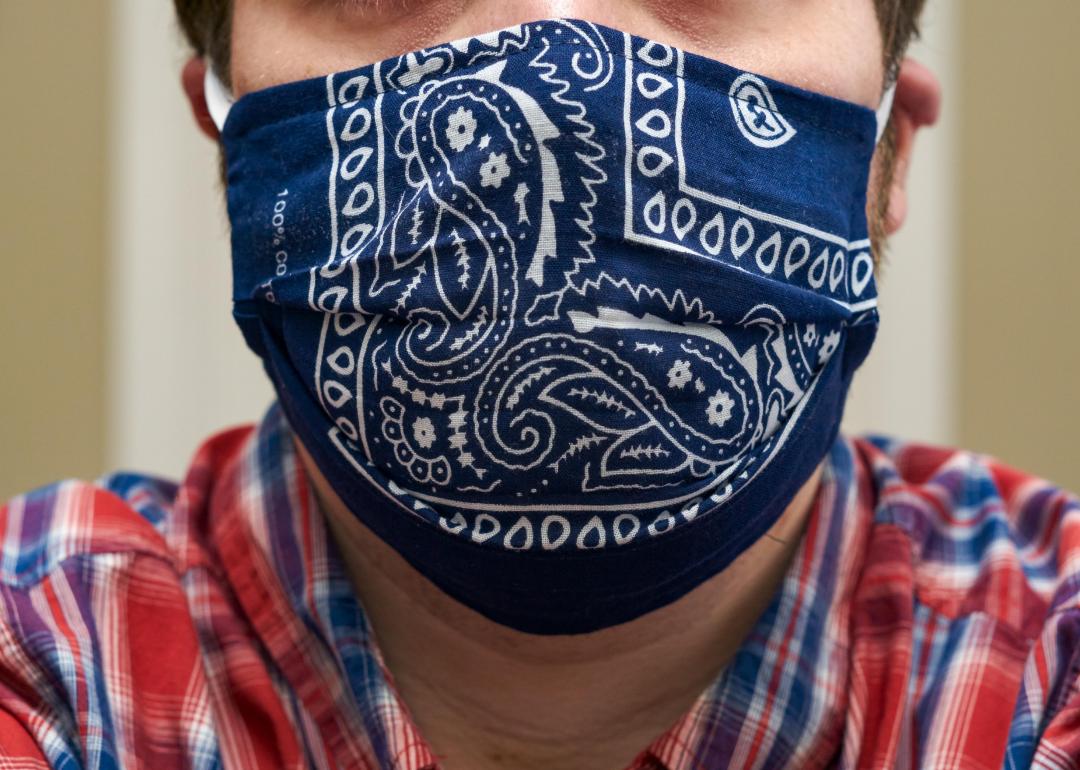 Trending COVID-19 search terms from around the world
JV Designs // Shutterstock
Trending COVID-19 search terms from around the world
With 4.7 million confirmed COVID-19 cases worldwide as of May 18, the pandemic has plunged people everywhere into a deep state of uncertainty. Common behaviors pre-pandemic—like shaking hands with a colleague or hugging a friend—don't comply with social distancing guidelines. Daily routines like popping into the grocery store for a pint of milk or riding public transportation to the office now seem almost unthinkable. Medical experts and epidemiologists aren't sure how long the pandemic will last or how many lives will be lost. Though the U.S. federal government hopes a vaccine will be available by early 2021, it's far from certain. Not to mention, conflicting social distancing recommendations from local, state, and federal governments have left many citizens feeling confused — and public health experts feeling worried.
Naturally, many people are turning to a tried-and-true source to find the answers to their coronavirus questions: Google. To gain insights into the most pressing, pandemic-related topics for Google users around the world, Stacker used Google Trends' data on coronavirus daily search insights to compile a list of 50 unique search terms during the COVID-19 pandemic. The 50 terms listed reflect search trends from March 24 to May 4, 2020, from the United States and other parts of the world.
It's not all practical information, like the location of testing sites or government recommendations for social distancing, either. Trending search terms include questions about the immune system, at-home activities for the whole family, and in-demand services like wine delivery. Read on to find out what Googlers around the world are looking for during these particularly uncertain times—and see if any of your top queries made the list.
You may also like: Quaranchella: How music is lifting spirits during the pandemic