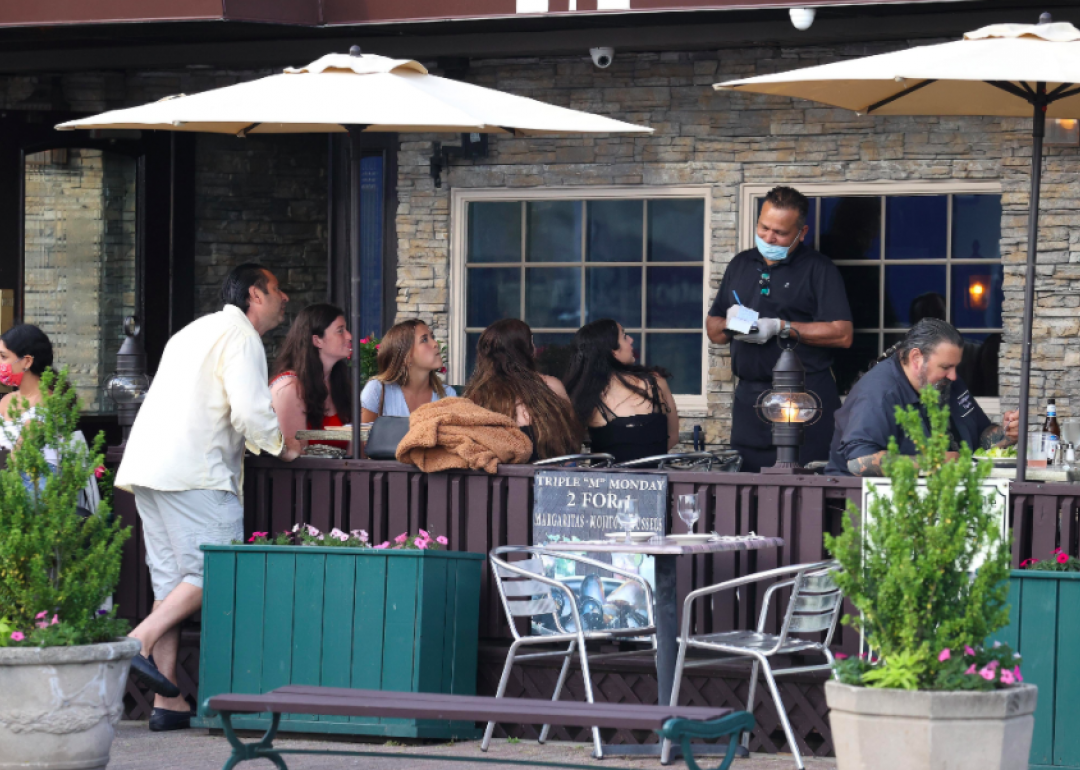 Has your state peaked? Examining COVID-19 projections
Has your state peaked? Examining COVID-19 projections
COVID-19 is like nothing we have ever seen, so it is crucial to design models to help learn where it is taking us.
Armed with what they know and try to grasp, U.S. states are making decisions that profoundly affect people's livelihoods and lives. Each decision on how and when to lock down, keep safe distances, or reopen shops, construction sites, schools, and beaches has enormous consequences.
In some states, the coronavirus peaked early, and leaders are moving ahead with some hope that the worst has passed. In other states, the projected peak looms weeks, even months ahead, instilling fear that the worst is yet to come.
Some governors have been measured and cautious, while others have seemed bolder about reopening the economy and throwing desperately needed lifelines to businesses and workers who have gone months without income or wages. Trying to find the balance between protecting lives and protecting livelihoods has been no easy task.
To determine whether each state has reached the peak of its COVID-19 outbreak, Stacker consulted state-specific modeling done by data scientist Youyang Gu. Gu's estimates are widely cited by researchers and journalists, including by the U.S. Centers for Disease Control and Prevention, and his analysis takes into account epidemiological factors and state-by-state reopenings.
For each state, Stacker pulled Gu's estimate of the total deaths caused by COVID-19 in the state by Oct. 1, as well as the peak dates for new cases and deaths between March 1 and Oct. 1. In selecting the peak dates for new deaths, we selected dates based on the seven-day average, as individual day-by-day values may fluctuate based on individual state reporting methodologies. The predicted values are up to date as of June 18. This data is supplemented with the total numbers of cases and deaths in each state as of June 18, via the COVID Tracking Project.
You may also like: States with the highest and lowest Trump approval ratings