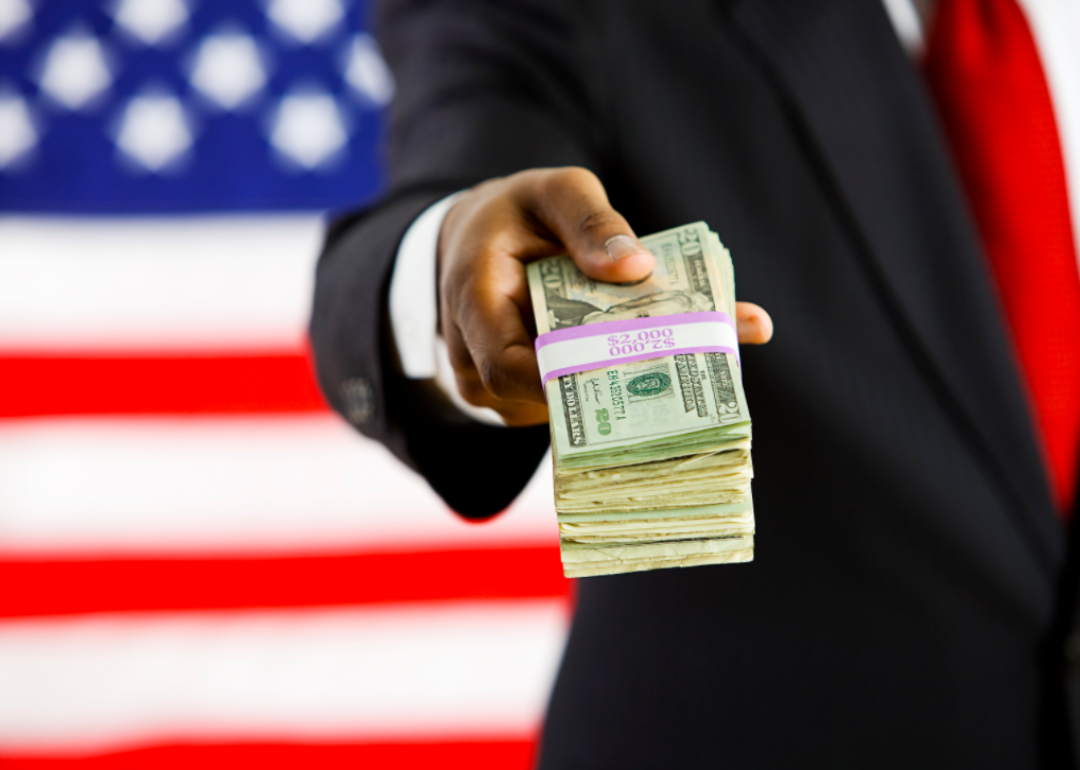 Organizations donating the most to political campaigns
Sean Locke Photography // Shutterstock
Organizations donating the most to political campaigns
Money makes the world of politics go round, and this campaign season is no exception.
Stacker looked at the organizations donating the most to political campaigns, compiling data from OpenSecrets that ranked organizations and companies donating the most to political campaigns during 2019-2020.
Backing Republican causes and the reelection of President Donald Trump are companies like Blue Cross/Blue Shield, which is interested in promoting its interest in insurance policy; AT&T, which is lobbying lawmakers to protect the use of broadband data caps; and a network of more than 200 hospitals seeking legal immunity protections from lawsuits linked to COVID-19 patient care.
Heirs to the Simon Property Group, the biggest shopping mall developer, are waging a campaign to oust Vice President Mike Pence over his attempts to defund Planned Parenthood. Meanwhile, the head of the Las Vegas Sands global casino empire is hoping to help Trump win a second term in the White House.
Hedge funds are throwing their considerable weight around. Some, like the Baupost Group of Boston, are supporting Democrats, while the Republican-leaning Citadel LLC in Chicago has donated heavily in support of police funding.
Large labor unions of construction workers, teachers, and carpenters are making themselves heard as well, concerned with issues of protecting wages, trade agreements, workplace safety, retirement security, collective bargaining rights, and paid sick and family leave.
In Stacker's methodology, the amounts are based on data released by the Federal Elections Commission on Aug. 21, 2020. Please note that organizations are only allowed to donate to political action committees (PACs) or other groups not associated with a particular candidate, and these donations are referred to as "outside money" in this story. Organization employees, owners, and employee family members, however, are allowed to make individual contributions to candidates, and these donations are referred to as "hard money." The top recipient of funds in each slide only received hard money.
Read on to find out the organizations donating the most money to political campaigns.
You may also like: Most lopsided state legislatures in America