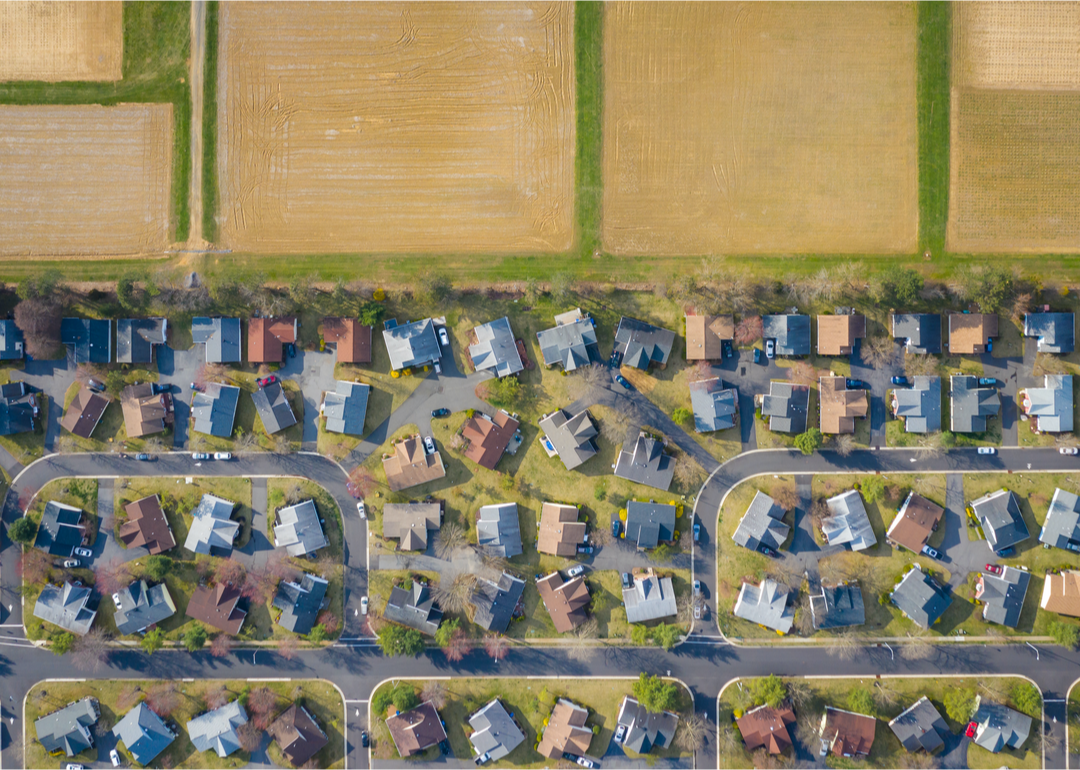 States that have lost the most farms the last 100 years
FotosForTheFuture // Shutterstock
States that have lost the most farms the last 100 years
Farms provide us with fresh and safe food, jobs, and agricultural trade. Despite this, the number of American farms decreased by half during the 1950s and 1960s, while farm size doubled. The effects were felt in some regions of the U.S. more than others.
Stacker compiled a list comparing agriculture in each state over the last 100 years using data from the 1920 Agriculture Census and most recent data as of Oct. 7, 2020 from the 2019 Census State Agriculture Summaries. States are ranked from those that gained the highest percentage of farms to those that lost the most.
The question is, why have the number of farms been decreasing? The introduction of technology that replaced horse-drawn plows proved both good and bad for farmers. While it allowed them to plow more land in less time, they basically plowed themselves, and those with small- to mid-sized farms, out of a sustainable living.
Those who were able to afford a large farm, and the technology that went along with it, flourished, while many farmers with small- to mid-sized operations were forced to sell or lease their farmland to larger operations. In 1973, President Nixon's agriculture secretary Earl Butz told farmers to "get big, or get out," encouraging producers to plant as much as possible on all the land they had.
In the 1980s, farmers were hit with another blow—the farm crisis. In the Federal Reserve's attempt to bring down high interest rates, farmland values plummeted. At the same time, commodity prices fell due to overproduction. Farm debts rose and foreclosures ran rampant.
Meanwhile, urban development was picking up steam across the country, with millions of acres of farmland transitioning into low-density residential neighborhoods. Urban development, coupled with expanding technology, are just two of the reasons we continue to see the number of farms go down while the size of farms goes up.
Increasingly, farmers who are reaching retirement age also wrestle with the decision between handing down a farm to children or selling the land. If the farm isn't profitable enough to hand down, they'll often sell to a larger, neighboring producer.
It's not all bad news for the farm industry. Smaller farms and micro-farms run by younger producers, while a small portion of the industry, continue to enter farming in increasing numbers. Many of them are especially interested in integrating new technology, agritourism, and organic farming techniques.
You may also like: The top women CEOs in America