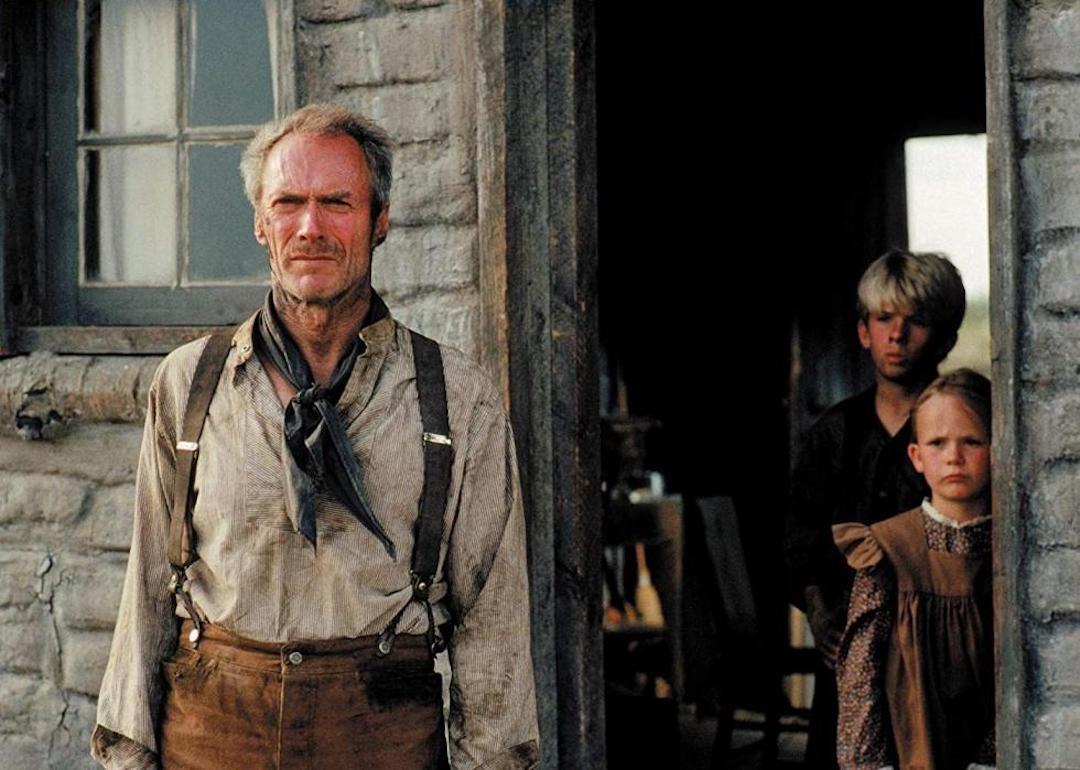 Can you solve these real 'Jeopardy!' clues about Westerns?
Can you solve these real 'Jeopardy!' clues about Westerns?
After hosting more than 7,500 episodes of "Jeopardy!" Alex Trebek passed away on Nov. 8, 2020. He first joined the show in 1984 and remained there all the way up to his unfortunate death. Along the way, he received a number of major awards, including seven Daytime Emmys and a Peabody Award. He was also quite the philanthropist, so much so that he and his wife set up their own charitable foundation.
Between his diligent work ethic, warm heart, and understated demeanor, Trebek was quite unlike any other game show host of his time. There was a downright classic quality to his style, which made it all the more impactful when he cracked the occasional pun. One might even say that Trebek embodied the traits of an Old Hollywood movie hero, letting his actions speak louder than his words. Hyperbolic perhaps, but it provides the perfect segue into the subject of Westerns.
Featuring rugged characters and heroic themes, Westerns occupy their own special corner of movie history. Cheap to produce and immensely popular, the genre dominated Hollywood from the silent era to the 1950s. Even as it became less ubiquitous, figures like Sergio Leone and Clint Eastwood helped take it in new and exciting directions. Meanwhile, Trebek's favorite film of all time was the 1941 drama "How Green Was My Valley." While not a Western in the direct sense, it was helmed by genre stalwart John Ford.
Culled from the "Jeopardy!" Archive, Stacker presents real clues about Westerns. As one will soon discover, the clues range from fairly easy to highly challenging. In fact, at least three of the following clues stumped all three contestants during the actual show. Now it's time to put your own skills to the test, so ready those proverbial holsters. Do you have what it takes to solve these real 'Jeopardy!' clues? Well, do ya?!
You may also like: Can you answer these real 'Jeopardy!' questions about movies?