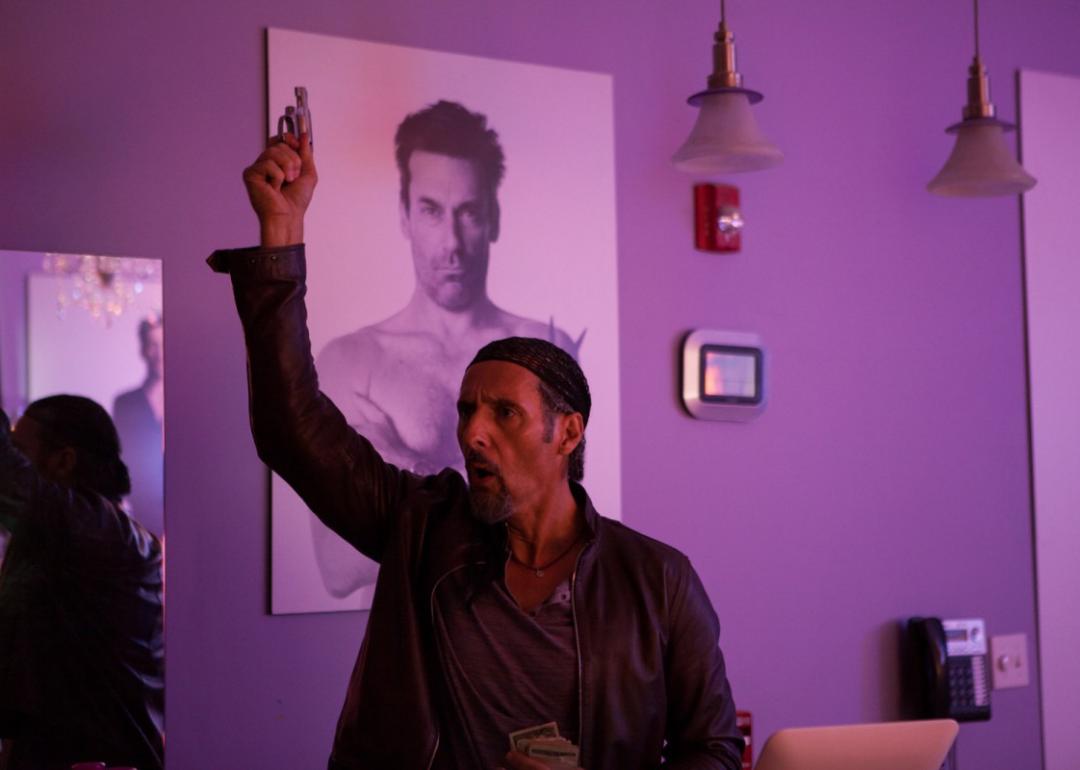 Sidney Kimmel Entertainment
50 worst movies of 2020
With the proliferation of streaming services and the increased access to digital filmmaking equipment, there's come a bottomless well of content on both the supply and demand side of the chain. Throw in a global pandemic and the demand for streaming content soars even higher, so much so that WarnerMedia plans to release a number of its upcoming tentpoles to streaming through HBO Max. Ideal for home viewers perhaps, but Christopher Nolan would like a word.
As anyone with a streaming subscription can attest, the ever-expanding deluge of TV shows and movies has created something of an overwhelming ecosystem. Choice is everywhere, but separating the good from the bad has never been more difficult than it is at this very moment. Quality films sit next to mediocre ones on the Netflix queue and that can make everything seem equal parts watchable and disposable. One might even suggest that 2020 was the year where generally bad films were better than usual and generally good films were worse.
Did the year still bring forth its respective tiers of pure junk and reputable prestige? Of course it did, but they seem to exist on the outer fringes of the spectrum. Most of the truly terrible films have but a few hundred IMDb ratings, making them so negligible that they might as well not exist at all. By extreme contrast, the year's most acclaimed movies—at least the ones released so far—rarely strike a genuine crowd-pleasing chord. David Fincher's "Mank" might be a critical darling (more or less), but average viewers would probably rather watch "The Social Network" for the third time instead.
So where does that leave things? Well, somewhere in the middle. That is to say, this year's "worst" films with over 1,000 votes on IMDb are actually more watchable than usual. Most of them look downright professional in terms of production value, representing a far cry from the turkeys of yore. That's not to mention the presence of genuine talent both in front of and behind the camera—movies like "The Glorias" and "Ava" leap to mind. In fact, mere contrivance is the most common accusation levied against a number of the year's worst films, as is a lack of narrative cohesion. For those sitting bored at home during lockdown, some of these reportedly terrible movies might be perfectly entertaining.
Stacker thus presents the 50 worst movies of 2020. To create the list, Stacker compiled data on all 2020 movies to come up with a Stacker score—a weighted index split evenly between IMDb and Metacritic scores—ranking the bottom 50 from bad to worst. To qualify, the film had to have an IMDb score, Metascore, and at least 1,000 votes. Ties were broken by Metascore and further ties were broken by IMDb user rating.