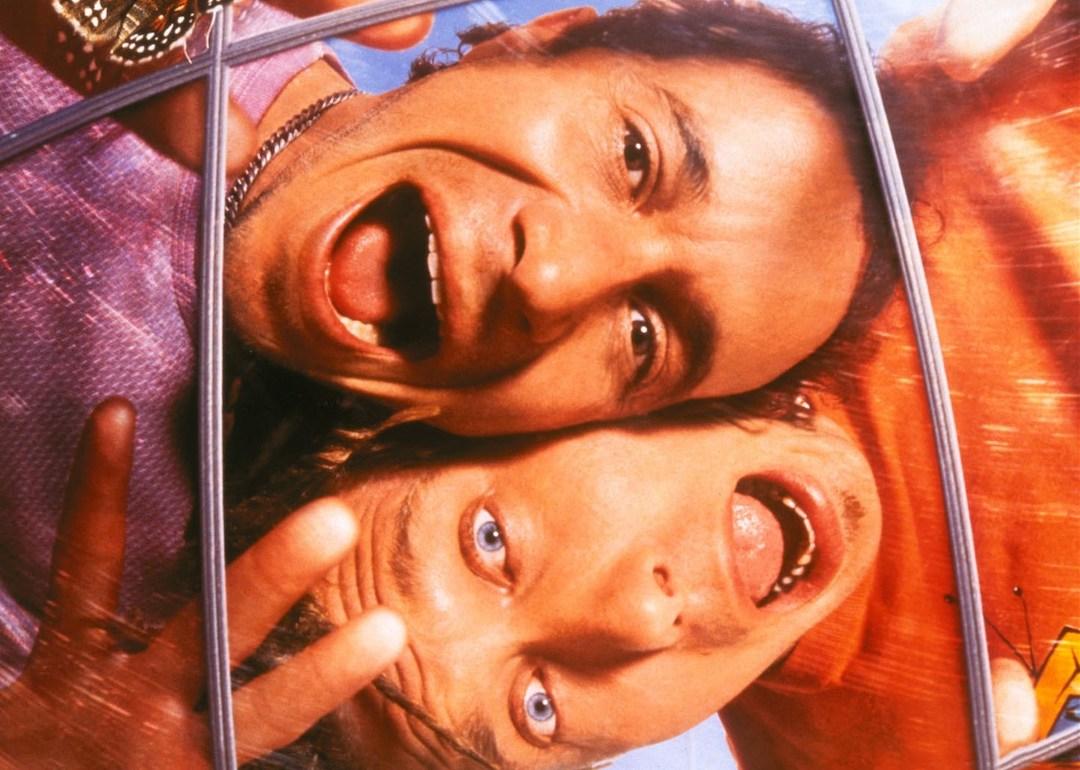 100 worst comedies of all time
Metro-Goldwyn-Mayer (MGM)
100 worst comedies of all time
The notion that terrible films are often funny for being so inept is certainly applicable in the sci-fi or horror genres. But how can the worst comedies be funny in their failure to be funny? Therein lies the paradox and the reason why bad comedies are usually just plain bad.
Nevertheless, it's been said that anything worth doing is worth doing badly—comedy is certainly no exception. With this in mind, Stacker compiled IMDb and Metacritic data on all comedy movies with more than 2,500 votes on IMDb and ranked them by Stacker score, an equally weighted index between Metascore and IMDb user rating, with #1 being the worst. Ties were broken by Metascore and further ties were broken by IMDb user rating. If a movie did not have a Metascore, it was not considered. The data is from Dec. 17, 2020.
When it comes to the worst comedies of all time, the early aughts were a particularly robust period. Part of the blame falls directly at the feet of general viewing audiences, who continued to flock to abominable fare year after year. Take, for example, the "filmmaking" duo of Jason Friedberg and Aaron Seltzer, best known for their famously lazy parodies. What should have started and ended with 2006's "Date Movie" instead became a mini-empire of similarly atrocious spoofery.
Speaking of atrocious spoofs, remember David Zucker? The once-legendary co-creator of films like "Airplane!" and "The Naked Gun" sunk to impressive lows in the later part of his career. His name pops up more than a few times on the list of worst comedies. So too does Larry the Cable Guy, who managed to turn one prolonged fart joke into three consecutive films, all of which made the list. Toilet humor, in general, is a recurring theme in bad comedy. Just ask Happy Madison Productions, which continues to litter the halls of cinema history with its endless barrage of filmic flatulence.
Here are the worst comedies of all time.
You may also like: Best Picture Winner From the Year You were Born