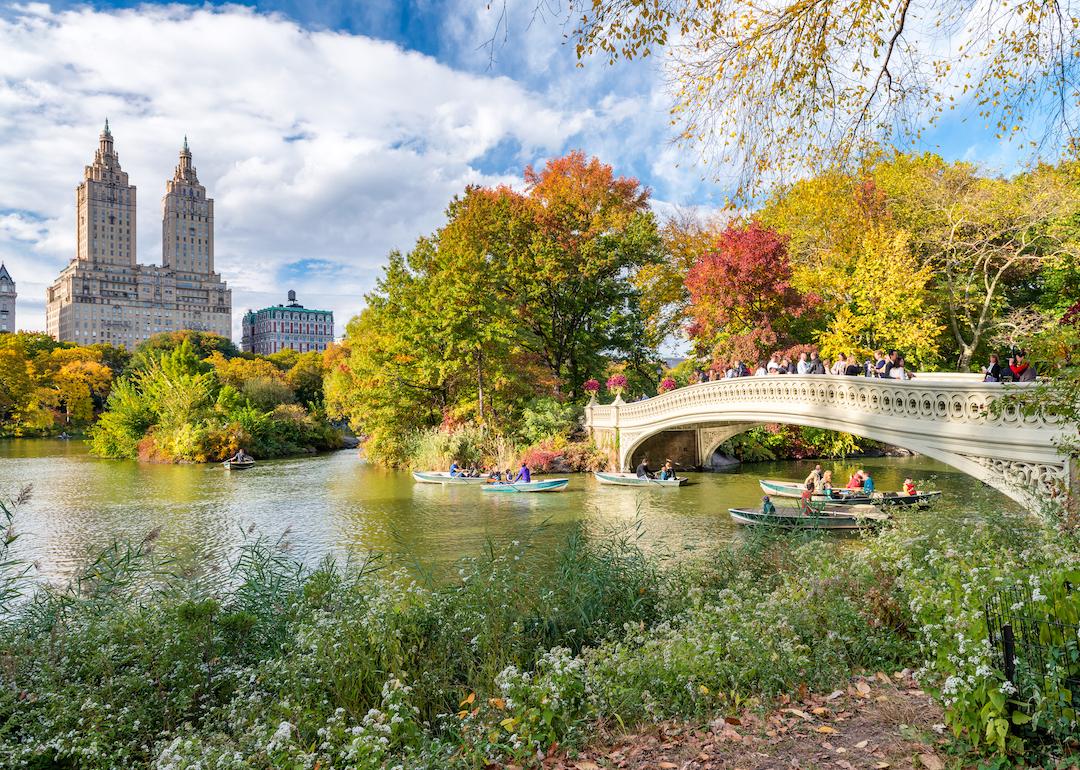 25 states Americans visit the most
GagliardiPhotography // Shutterstock
25 states Americans visit the most
U.S. travelers are expected to visit U.S. destinations more in 2023 than they did before the COVID-19 pandemic, according to data from the World Travel and Tourism Council. Thanks in part to rising inflation rates, which make international travel far more difficult to budget for a family, along with the general public's desire to freely move about now that COVID-19 restrictions are fully lifted. Combining that with the plethora of places to choose from when it comes to making your way across America, domestic travel rates went up 30.1% in 2022, and it seems to be on trend to continue its ascent.
With so much to do, however, who could blame someone for wanting to get in the car and leave their cares behind during an epic road trip? For booking that last-minute flight on a whim because the mood seems to strike. The U.S. is home to 424 National Parks, 620 amusement parks, over 35,000 museums, and don't even get us started on how many restaurants there are to try!
As summer approaches, and many are beginning to plot out their itineraries for the road, we wondered—which states are the most popular to visit by U.S. tourists? Using data from YouGov to determine what states Americans are visiting, Stacker has ranked the top 25 by the percentage of U.S. adults who have already made a visit. Check the rankings to see if your next destination is among these popular choices, or find your next adventure as you scroll.