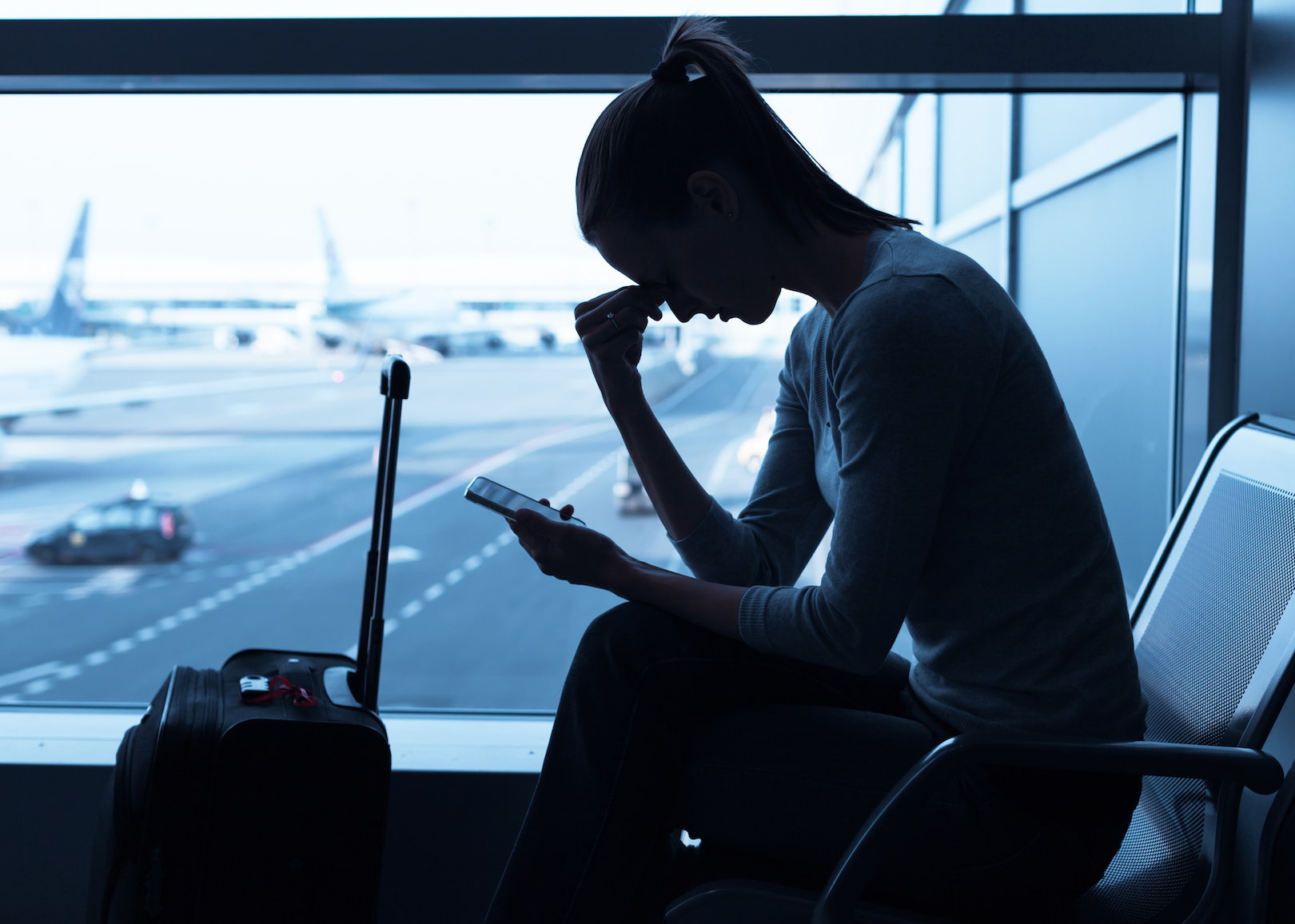 America's biggest travel nightmares (and how to avoid them)
KieferPix // Shutterstock
America's biggest travel nightmares (and how to avoid them)
In many ways, air travel is a miracle. Before the Wright Brothers cracked the mystery of flight in December 1903, travel was a long and grueling process. At that time, getting from New York to London by ship took more than a week. Flashforward to 2015, when because of just the right wind conditions, a commercial red-eye flight from New York's JFK to London's Heathrow hit near-supersonic speed: It cut off 90 minutes of its scheduled flght time, making the translatlantic trip in 5 hours and 16 minutes.
It's easy to forget the miraculous parts of air travel when you're being ushered through a fluorescently lit airport past intrusive security, overpriced restaurants, and onto a plane not suited for those suffering from claustrophobia. And these trips are high stakes: The average, full-time American worker gets just two weeks of paid vacation time.
So, of course, there is no shortage of travel nightmares for the American tourist. Many of these happen in transit;  others hit once you've arrived in an unfamiliar place. Bags and travel companions can get lost, inclement weather can bungle a connecting flight (or a beach day), and carry-ons—and wallets—can get stolen from right under a tourist's nose. The idealized vacation is a relaxing oasis, but let's be real: The stress does not magically turn off when the airplane leaves the ground.
South West New Service (SWNS) in November 2018 asked 2,000 American travelers about their biggest travel nightmares. Here are the 20 most common issues gleaned from that survey, based on the percentage of respondents who've experienced the nightmare on a trip. It's easy to get consumed by the worst-case scenario, but almost every one of these nightmares has a fix. Travel can most certainly be frustrating—but keep in mind the 20 most common travel nightmares in the age of the Oregon Trail would be a much grislier list.
Here's the list of America's biggest travel nightmares and some tips to avoid them, ranked from #20 to #1.
You may also like: Top things on America's travel bucket list