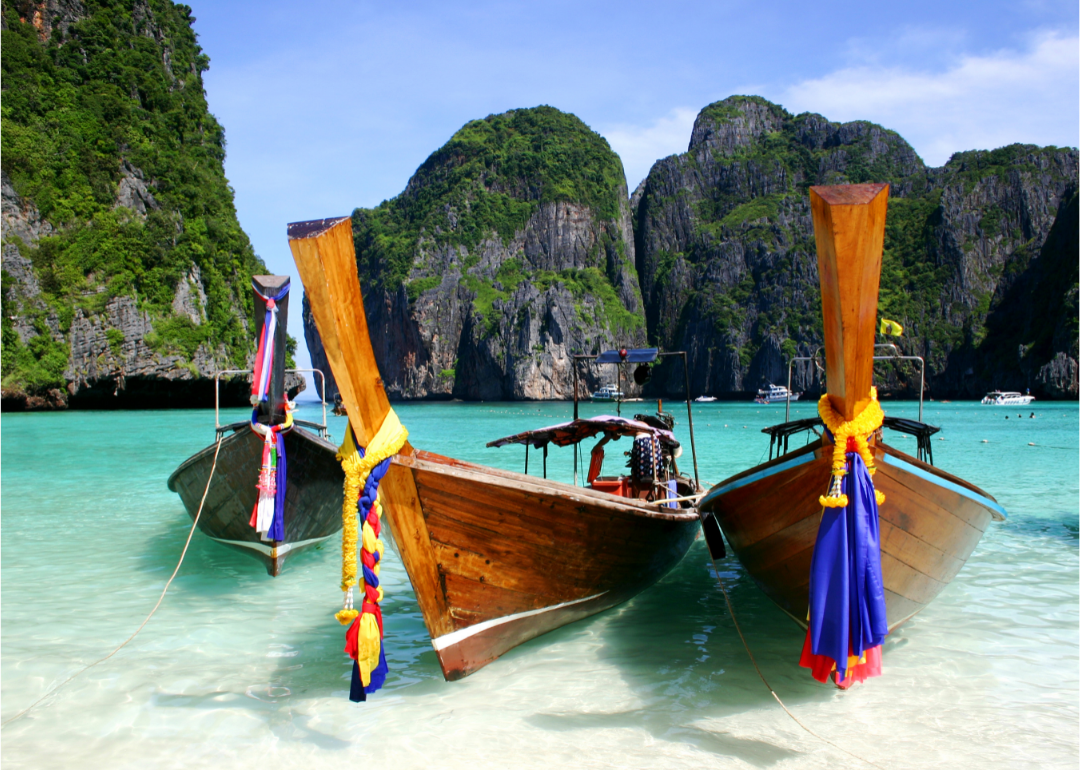 Countries most dependent on tourism
Countries most dependent on tourism
Travel to many top destinations around the world was severely curtailed or even stalled for much of 2020 as the world grappled with the coronavirus pandemic. A year later, these locations are beginning to welcome the return of visitors.
Stacker consulted the World Bank's TCdata360 database released in 2020 in order to rank the 50 countries most dependent on tourism. To make the list, countries had to be a member of the United Nations. Rankings were determined by the percentage that tourism contributes to the GDP, with all monetary values given in U.S. dollars. We've additionally layered in context around what draws tourists to these locations.
As you could expect, many of the spots are islands in places such as the Caribbean, the South Pacific, and the Indian Ocean. Tourists are drawn by the warm weather, the fine beaches, and outdoor activities such as swimming and hiking. Others are in Europe and Africa, where travelers seek out cultural experiences and adventures.
Keep reading to discover which countries are most dependent on tourism.
You may also like: Top things on America's travel bucket list