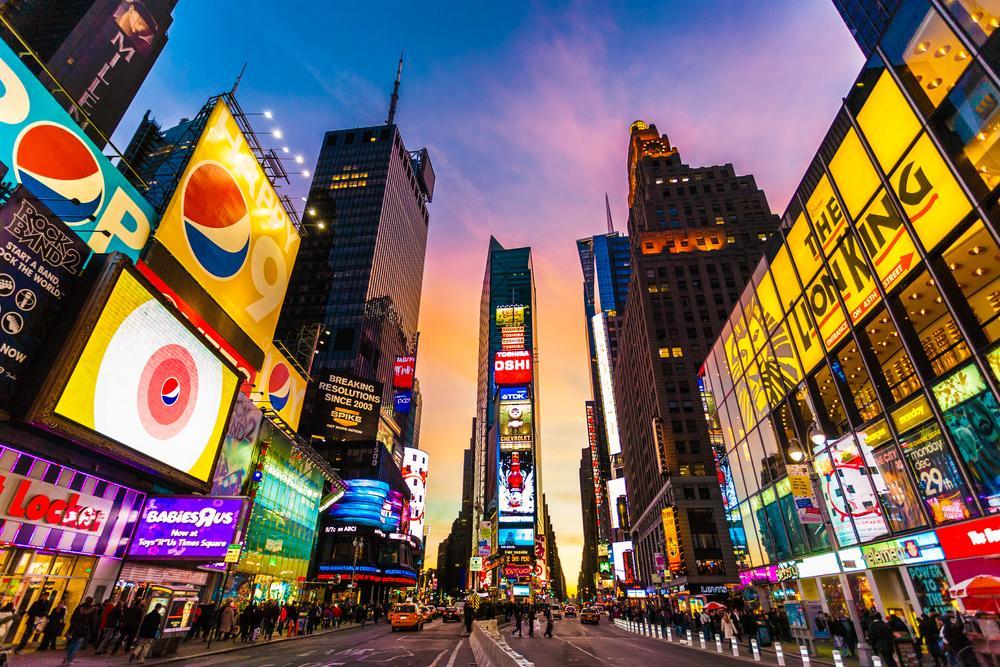 Tourist traps to avoid in every state
Tinnaporn Sathapornnanont // Shutterstock
Tourist traps to avoid in every state
There are few things more American than a good old-fashioned roadside attraction. After all, they're at the heart of almost every road trip. But just because they exist doesn't mean they're all worth seeing.
While most states have quirky, unique attractions that are worth your while, it's all too easy to get suckered into a veritable tourist trap, a waste of time and—even worse—money. To avoid that dilemma on your next road trip, Stacker scoured online reviews and feedback on each state's most popular tourist attractions to find the ones that you should avoid.
ALSO: Locals share the most overrated and underrated tourist attraction in every state
Alabama: The World's Largest Brick
This oversized ad for Jenkins Brick & Tile Company calls Montgomery, Alabama, home. The "world's largest brick" is actually constructed from many small bricks, not one giant brick, and secondly, it can't even boast the title anymore. In 2007, a larger clay brick, made by ACME Brick Co. in Denton, Texas, stole the honors.
Alaska: Santa Claus House
The Santa Claus House is a largely self-explanatory establishment that capitalizes on its home in North Pole, Alaska. Now, this town of 2,000 people has no relation to the real North Pole, and it's mostly home to generic Christmas knick-knacks you can buy anywhere. Although it does have a 900-pound statue of jolly old St. Nick himself out front.
Arizona: The Thing
Anyone who's taken a southwest road trip has probably seen mysterious billboards advertising "The Thing," outside of Dragoon, Arizona. If the nearly 250 billboards along I-10 aren't enough to pique your curiosity, Stacker will cue you in: "The Thing" is nothing more than an odd collection of antiquities, the centerpiece being a mummified mother and child of ambiguous origin. Save your $1.
Arkansas: Crater of Diamonds State Park
If playing around in a field of dirt appeals to you, you'll love Crater of Diamonds State Park. As the world's only diamond-producing site open to the public, Crater of Diamonds draws in loads of tourists who want to spend $8 for the minuscule chance of digging up a precious stone of their very own.
California: Venice Beach Boardwalk
It's been immortalized in movies and TV shows for decades, but the Venice Beach boardwalk is mostly an overcrowded stretch of street performers, meatheads, and other eccentrics who hope to make a quick buck off an unsuspecting tourist. If you want an authentic L.A. beach experience, hit up Santa Monica Pier or drive up to secluded Malibu instead.
Colorado: Mike the Headless Chicken Festival
The tiny town of Fruita, Colorado, hosts a two-day festival each year to commemorate Mike, a Wyandotte chicken who met his untimely death in 1945 and proceeded to live for another 18 months—without a head. While Mike's story is remarkable, the festival itself is not.
Connecticut: Wild Bill's Nostalgia Store
Wild Bill's is particularly creepy on the outside—thanks to a giant clown head. This Middletown, Connecticut, attraction is home to the world's largest jack-in-the-box and store akin to a small-town flea market.
Delaware: Rehoboth Beach Boardwalk
Once you've seen one boardwalk, you've seen them all. While Delaware's Rehoboth Beach is scenic, it's boardwalk is not—unless you're a fan of overpriced logo T-shirts and other tourist memorabilia.
Florida: St. Augustine Alligator Farm
Florida's famous for gators, but once you've seen one, you've seen 'em all. The St. Augustine Alligator Farm has been in existence since the late 1800s, but we're not entirely sure. Save your time and money, unless you're absolutely dying to zip line over a pool of the hungry reptiles.
Georgia: Jimmy Carter Peanut Statue
No disrespect to one of America's past presidents, but there are few reasons to stop at this landmark, which consists of a 13-foot statue of a smiling peanut. It was erected by the Indiana Democratic Party during Carter's 1976 campaign, but it now lives in the former president's hometown of Plains, Georgia.
Hawaii: Dole Plantation
Dole's famous Hawaiian plantation is popular with those who are curious about how pineapples grow, but it's become even more famous thanks to a sweet whipped treat called a Dole Whip. Lines for this pineapple-flavored treat can grow extremely long, so next time you're in Hawaii, skip the Dole and try truly authentic Hawaiian shaved ice instead.
Idaho: The Spud Drive-In
While a drive-in movie theater sounds quaint in theory, they don't work nearly as well in practice. However, this Idaho theater does boast a giant sculpture of a potato sitting on the back of a flatbed truck.
Illinois: The Super Museum
What do you get when you combine the small Illinois town of Metropolis with a rabid Superman fan? A 100,000-piece homage to the superhero. Unless you're a die-hard fan of the fictional superhero, keep on driving.
Indiana: The Largest Ball of Paint
What was once a humble baseball is now the world's largest ball of paint, with more than 25,000 layers and weighing more than 4,000 pounds. It's among the state's most-visited roadside attractions. If curiosity gets the better of you, you can make an appointment to view the ball for yourself.
Iowa: The Field of Dreams
The beloved movie was filmed here—and that's about it. Since then, it's hosted a baseball exhibition game and a film screening, but it's still basically a baseball diamond surrounded by cornfields. 
Kansas: The World's Largest Ball of Twine
Yes, it's a real thing. This Cawker City, Kansas, attraction is more than 40 feet in circumference and weighs almost 15,000 pounds.
Kentucky: Ark Encounter
This biblical theme-park opened in 2016, boasting a life-size, 510-foot-long ark among other religious exhibits. While the exhibitions might be interesting to many, the ticket price is tough to swallow. Ticket prices are $48 for adults, and between $15 and $25 for kids, so bringing the whole family here will be a pricey endeavor.
Louisiana: Bourbon Street
Louisiana's Bourbon Street is unfailingly popular in a city with so much else to offer. There are much more interesting things to do in the Big Easy than walk down a stretch loaded with strip clubs, loud groups of partiers, and tacky drink offerings.
Maine: The Desert of Maine
In a state with so much natural beauty, why would anyone care about seeing a desert? This sandy 40-acre attraction is the result of exposed glacial silt in the middle of what was once a working farm. Admission costs $12.50 for adults to visit what is basically a sandbox.
Maryland: God's Ark of Safety
Kentucky beat Maryland to the punch with their Ark Encounter, but at one time, Marylanders, too, wanted a life-size replica of the ark. While the project kicked off with a bang in 1976, it quickly fizzled out, leaving a steel-and-concrete skeleton alongside the interstate that nevertheless still draws curious visitors.
Massachusetts: Plymouth Rock
Want to see where the original pilgrims landed in Massachusetts? Prepare to be disappointed. While there is indeed a Plymouth Rock in Massachusetts, disappointed visitors will discover it's nothing more than an average-sized rock with a plaque next to it.
Michigan: Mystery Spot
This famed area was discovered in the 1950s by surveyors who discovered their equipment had mysteriously stopped working. Since then, it's been regarded as, well, a mysterious spot that defies the laws of gravity. Now, it's nothing more than a few shacks built into hillside, a mini-amusement park with a maze, mini-golf, and zip lines. Like one TripAdvisor reviewer wrote, "the only mystery is 'where did my $9 go?'"
Minnesota: Mall of America
It's large and has every store imaginable, drawing in more than 40 million visitors each year. But in the era of Amazon, there are better ways to spend your time and money than shopping at this chain-store conglomerate. Even a visit to some of the more unique attractions, like the aquarium or Nickelodeon Universe, will cost you, with ticket prices of $25—or more.
Mississippi: Mammy's Cupboard
This restaurant, which has its dining room set within the skirt of a 28-foot black woman, has its roots in an offensive stereotype that existed for decades in the South. While the Natchez restaurant was repainted during the Civil Rights era, it's still hotly debated in Mississippi.
Missouri: Silver Dollar City
Branson's Silver Dollar City is no Disney World—but you still might be floored by the prices to get into this wannabe amusement park, where tickets for adults run nearly $70. With just 40 rundown rides, there are better places to spend your hard-earned money. 
Montana: Lincoln's World Famous 50,000 Silver $ Bar
"Montana's largest gift shop" also boasts a motel, free RV parking, and a casino. But the real attractions here are the 50,000 silver dollar coins affixed to every surface. 
Nebraska: Carhenge
Imagine that the builders of Nebraska's Carhenge said, "Imagine Stonehenge, but with cars." Thirty-nine painted cars are arranged to resemble the famed English monument. Instead, consider checking out some of Nebraska's natural wonders, like the famed sandhill crane migration.
Nevada: The Las Vegas Strip
Impressive by night, this iconic stretch of Las Vegas looks more like a strip mall during the day. Hoping to get a selfie with the namesake sign? Be prepared to wait in a long queue, likely with no shade and scorching heat—this is Vegas after all.
New Hampshire: Ice Castles
Man-made ice caverns sound impressive and they are in fact beautiful, but like many roadside attractions, these just aren't quite as breathtaking in person as they sound. If you like bitterly cold temperatures and crowds—you'll love it.
New Jersey: Atlantic City
Natives of the Garden State won't be surprised by this addition to the list. Atlantic City's boardwalk is full of unsuspecting attractions that lure tourists into spend money. If you want to visit the Jersey coast, stick to the charming houses and quaint seaside in Cape May.
New Mexico: Roswell
The Land of Enchantment is also supposedly the site of a 1947 alien crash landing, which sent the town of Roswell into a frenzy. Now, the southern New Mexico town has turned the alleged event into a tourist attraction, building a museum, the International UFO Museum and Research Center, kitschy gift shops, and more.
New York: Times Square
A plaza of flashing lights and Disney characters might sound appealing on your first visit to New York, but real New Yorkers generally avoid the place. At its crux, Times Square is just a plaza surrounded by bright billboards and overpriced chain restaurants. 
North Carolina: The World's Largest Chest of Drawers
High Point, North Carolina, holds the distinction of Home Furnishings Capital of the World, drawing interior designers, media, and manufacturers annually for its namesake festival. But the town has one other curious draw: a 38-foot statue of a dresser built in the 1920s.
North Dakota: The Center of North America
A stone obelisk marks the center of North America, located near a town aptly-named Center, North Dakota. For years, nearby Rugby claimed the title, until a geographer updated the previously used calculations. 
Ohio: Mary Yoder's Amish Kitchen
This restaurant-gift shop serves hearty Amish food that is purportedly homemade, but some online reviewers report being served canned green beans and frozen dinner rolls. While the temptation of a filling country meal can be strong, Mary Yoder's is best skipped.
Oklahoma: Blue Whale
Catoosa, Oklahoma's blue whale won't be seen in the ocean anytime soon. The derelict 80-foot-long replica of a sperm whale was originally part of a public swimming hole, but it quickly became a popular Route 66 attraction. Today, the whale remains in the pond, alongside a summer concession stand and, naturally, a souvenir shop.
Oregon: Sea Lion Caves
It sounds cool in theory: the world's largest sea cave. Then, you enter a crowd freight elevator that drops to the bottom, prompting the aforementioned sea lions to dive into the water. At $11, you should keep driving.
Pennsylvania: Hershey's Chocolate World
Hershey's Chocolate World is essentially a theme park dedicated to average chocolate. While admission for the trolley tour is free, the end-goal here is to get visitors to make purchases from the overwhelming, sugar-fueled gift shop.
Rhode Island: Newport Mansions
Rhode Island's coast is lined with breathtaking mansions that are well-worth the visit—but you don't need to pay to get inside. While a ticket to tour the Newport Mansions' interiors will run you about $25, you can instead take in the opulent homes from the adjacent Cliff Walk, free of charge.
South Carolina: South of the Border
This bizarre rest-stop-meets-theme-park might lure you in with its bright colors and promise of an easy attraction to satisfy restless kids, but once you're here, you'll find a kitschy, dated complex with a Mexican restaurant, a reptile exhibit, and a truck stop all in one. Combined with the racist bandito mascot and you'll see why you should keep driving.
South Dakota: Wall Drug
Like Arizona's "The Thing," if you've driven through South Dakota, you may have seen a billboard for Wall Drug—after all, there are more than 300. Back in the 1930s, the drugstore served a valuable purpose, serving up free ice water to thirsty drivers. But today, it's nothing more than a hodgepodge of stores and a random snake pit.
Tennessee: Graceland
Warning: Elvis Fans might find this addition blasphemous. "The King" left the building decades ago, but this tourist trap still rakes in the big bucks, charging nearly $40 for adults to tour his Memphis home.
Texas: Cadillac Ranch
It's hard to miss this long-standing Texan tourist trap while driving toward Amarillo, Texas. Consisting of colorful Cadillacs embedded in the sandy soil, there's not much to see here, yet thousands of visitors stop their cars each year. Don't waste your time at the nearby Big Texan either, a kitschy steakhouse that's lured in unsuspecting road-trippers for years.
Utah: Hole N The Rock
While this attraction can be given credit for being more than just a "hole n the rock," it doesn't mean it's worth your time. Located outside of Moab, Hole N" The Rock consists of a multi-room cave-house, gift shop, and small zoo.
Vermont: Rock of Ages
For fans of giant holes in the ground, stick to the Grand Canyon. Don't be one of the hapless tourists who's fallen for the Rock of Ages, a giant granite quarry you can pay to see, alongside a tacky gift shop selling granite goods, natch.
Virginia: Dinosaur Land
Opened more than 50 years ago, Dinosaur Land is home to many slightly dated fiberglass models of ferocious dinos—as well as a random shark and octopus for good measure. While charming for small kids, there's not much that you can't see at your neighborhood mini-golf course.
Washington: Seattle Gum Wall
One word comes to mind when describing Seattle's gum wall: gross. For years, locals and visitors alike have stuck their gum to this unsuspecting wall, creating a colorful canvas of saliva and the sticky stuff. The wall was cleaned for the first time in 2015.
West Virginia: Mystery Hole
Like so many mystery attractions, West Virginia's Mystery Hole is not so much dedicated to one hole, but instead a hodgepodge of random oddities, similar to Michigan's Mystery Spot. Save $7 and let this mystery remain.
Wisconsin: Mars Cheese Castle
If there's one thing Wisconsin's known for, it is cheese, and the Mars Cheese Castle takes cheese to a whole new level. While mildly amusing—the building does look like a castle—it's not necessarily worth a visit unless you want to buy some average cheese that you can probably get from the local grocery store at home.
Wyoming: Frontier Prison
This depressing stop might appeal to some with a mean streak, but for most visitors, the thought of paying money to sit in a defunct gas chamber in Rawlins, Wyoming, doesn't sound appealing. The prison closed in 1981.