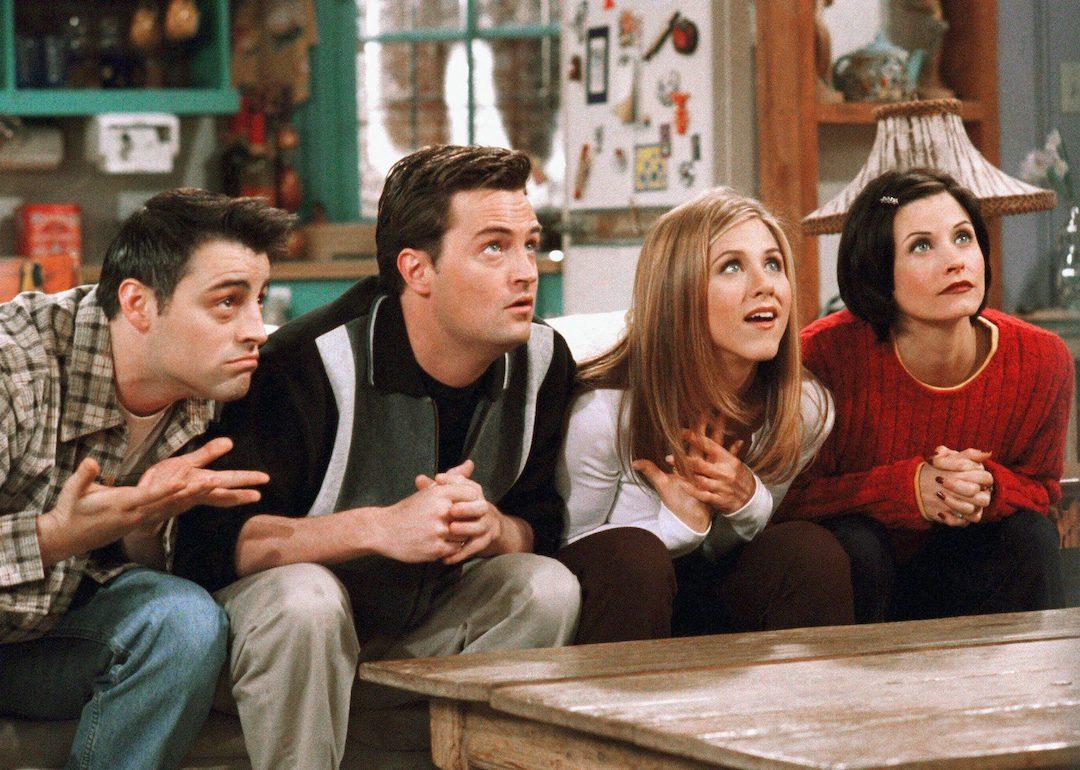 100 best TV shows from the '90s
Bright/Kauffman/Crane Productions
100 best TV shows from the '90s
Before there was streaming, over-the-top media services, and satellite television, there was TGIF and Must-See TV. The 1990s proved to be a turning point in television history. Networks like NBC and ABC stocked up on comedies and realistic dramas, while relative newcomer Fox had its own arsenal of groundbreaking shows. Even cable networks like HBO and Cartoon Network started upping the ante with quality programming. Television viewers had more options than ever to get their entertainment fix.
Stacker compiled data on all 1990s TV shows in English with over 7,500 votes on the Internet Movie Database, and ranked the top 100 according to IMDb user score (as of January 28, 2021), with ties broken by votes. Note: As a top-ranking show that fell 17 votes short of the threshold, "The Larry Sanders Show" was included, and as an underseen, rare, and seminal depiction of queerness that fell short of the vote threshold, "Queer as Folk" was also included.
Do you remember the cop show that introduced (partial) nudity and crude language to primetime TV? Or the Nickelodeon show that launched the career of a future cast member of "Saturday Night Live"? How about the NBC crime drama that has had more spinoffs than there are presidents on Mount Rushmore? We include those shows and more, plus transcendent British comedies, genre-bending adult cartoons, and the sketch show that birthed the careers of many of the top comedians of the '90s.
It is a testament to the power of '90s TV that many of the shows on the list, while still holding up on their own, are being rebooted for newer generations. To help satisfy your cravings for nostalgia, each slide includes a hodgepodge of information like notable cast and crew, accolades won, the show's legacy, and other interesting tidbits. Click through to see if your favorite '90s shows made the list.
You may also like: 100 best 'Twilight Zone' episodes of all time