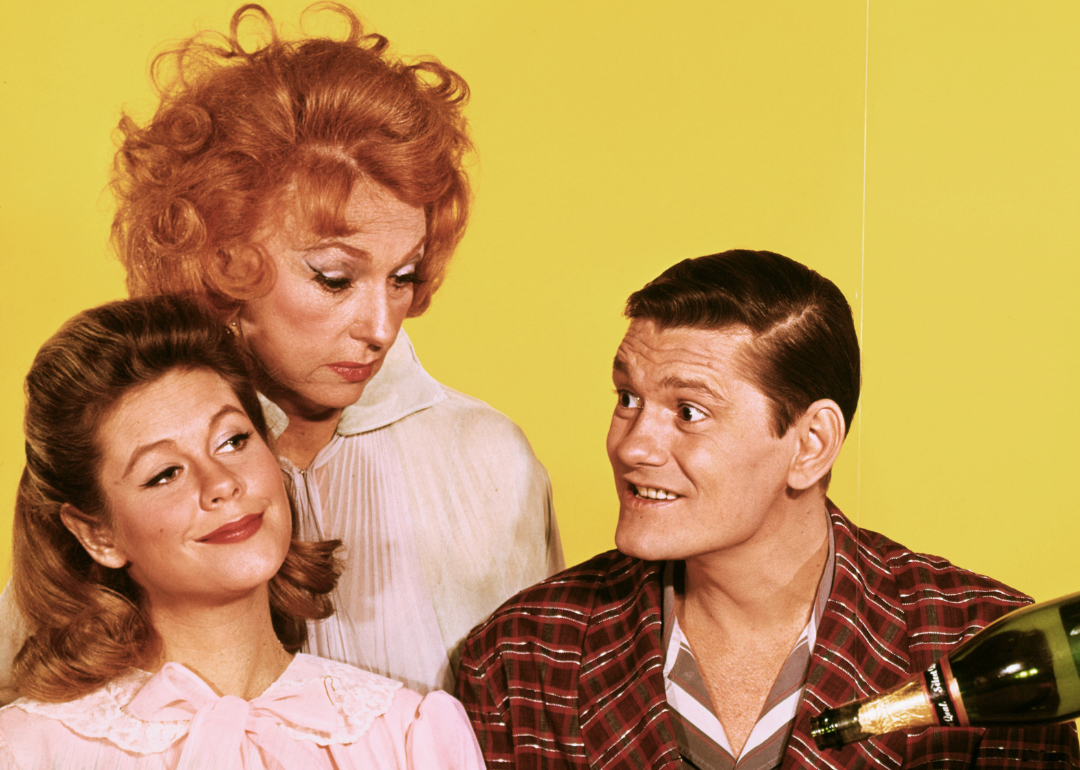 Top 100 TV shows of the '60s
Top 100 TV shows of the '60s
On May 9, 1961, the newly elected chairman of the Federal Communications Commission, Newton Minow, gave his first speech at a meeting of the National Association of Broadcasters in Washington, D.C. After praising the professionals in the broadcasting industry and laying out his belief that television should uphold the public interest, he infamously slammed the state of the medium as a "vast wasteland," declaring that "when television is bad, nothing is worse." His speech, unsurprisingly, was not universally appreciated.
The point Minow was trying to make was that good television should go beyond entertainment—and that it should be used to further America's Cold War-era ideals, such as the battle for democracy to defeat communism. Political grandstanding or not, attendees at the meeting took Minow's speech as a threat, understanding that if they didn't begin to produce better programming, their network licenses might be revoked. So they stepped up: Throughout the '60s, networks began offering more educational and informational programming, as well as a wider variety of shows. Sixty years later, Minow would express the pride he felt in television's progress but also raise concerns about the rise of fake news and the role of social media.
The 1960s were one of the most interesting times in American history for a handful of sociopolitical reasons. The culmination of a hard-fought battle in the form of the Civil Rights Movement saw Dr. Martin Luther King, Jr. iconized for his contributions to the marked betterment of the quality of life of African Americans in this country—and a handful of international conflicts, most notably the Vietnam War and the Israeli-Palestinian conflict, helped shape the decade as one of turmoil and general unease. These are topics which, of course, do not intrinsically evoke laughter, but there has been a consistent history in Hollywood of television and politics influencing each other heavily, and it goes without saying that some of the greatest comic relief and more thought-provoking takes on screen would not have been made possible without serious things happening around the world.
In celebration of some of the great television that came from this turbulent decade in American history, Stacker referenced IMDb to compile a list of the top 100 TV shows of the 1960s. For the purposes of this story, we only considered shows in English that received a minimum of 1,000 votes on IMDb, then ranked them according to their viewer ratings.
Read on to see which iconic programs, Minow-approved or otherwise, from "The Andy Griffith Show" to "Hogan's Heroes" to "Scooby-Doo, Where Are You!" have stood the test of time.